WANT/NEED: The cult-favorite lipstick worth getting in every color, and more stuff you want to buy
Welcome to Want/Need, a daily roundup of the things HelloGiggles' Editorial Director and Deputy Editor are madly in love with, and what we — you guessed it — WANT/NEED. Our recommendations will include (but are not limited to) the perfect sandal, mom jeans you should totally wear to the office, pretty water bottles, and lipsticks that will make you feel unstoppable. Check back every day for new picks and deals!
Too Faced Melted Matte Lipstick in "Lady Balls," $21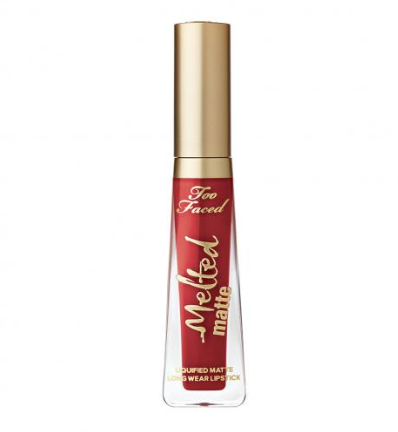 Too Faced sale alert! Too Faced sale alert! Too Faced, my favorite makeup brand, has a wide array of products for you to swoon over and slather all over your face, but my go-to is their Melted Matte. It's the best liquid lipstick there is. And "Lady Balls" is a red that is truly, madly, deeply red. Not only is it 25% off today, but it won't come off no matter how many tacos you eat or unicorn lattes you drink any day.
Honeymoon Hotel "Hold Me Closer" Print, $39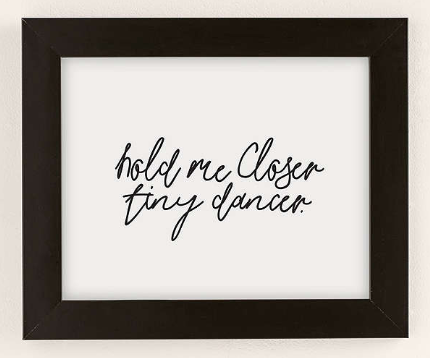 Maybe getting a print from Urban Outfitters isn't the most authentic way to channel your inner artist, but who the fuck cares. This "Hold me closer, tiny dancer" art print is simple and gorgeous. Hang it literally anywhere, and feel your heart soar just a tiny bit every time you see it.
Glass & Brushed Aluminum Canisters, $21.97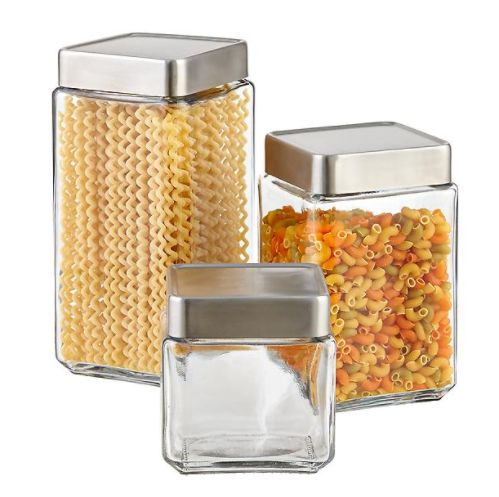 The unromantic part about summer (besides everything) is the bugs. They're more aggressive this time of year, probably because they hate the heat just as much as we do and decide to seek shelter in our homes. I GET that they've been on this planet longer than we have, but I don't care. Bugs are not allowed in my food, that's disgusting. I bought these canisters from the Container Store, and they've changed my life. My food stays safe from critters, and the sleek containers also just make kitchen life a lot more organized.
Fresh Sugar Lip Treatment in "Candy," $24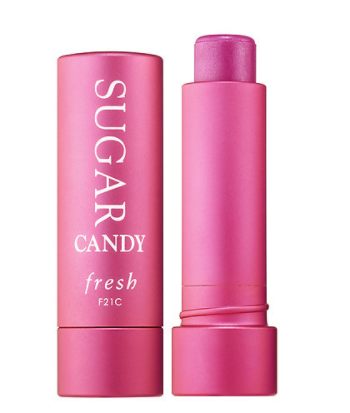 I am a die-hard devotee of Fresh's Sugar Lip Treatment. It's one of the very few formulas that actually hydrates your lips and gives you color — something that almost every lip treatment says it does, but Fresh actually makes good on its promise. It gives the perfect tint, and it smells heavenly. I've been using the rose color for years, but I just got hooked on the new "Candy" shade. It's got this perfect flamingo flush of pink.
Rails Embroidered Button-Down, $167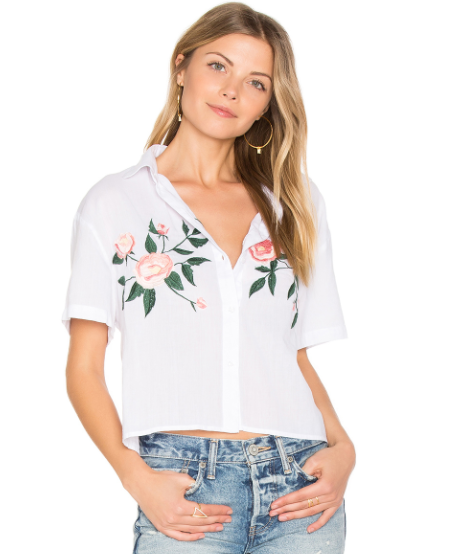 I love how the roses give this simple white top some pretty visual interest.
Soma Cool Nights Lemon Citrus Pajama Top, $35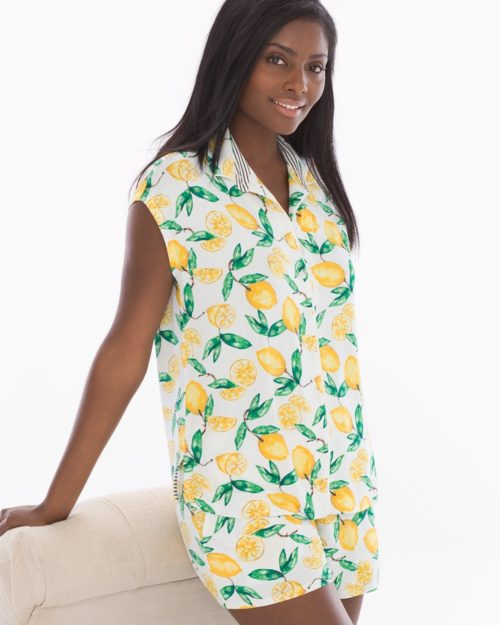 I'm a bit of a "sleep diva," and I am very particular about my sleepwear. I can't fall asleep without my silk sleep mask, for example. I love Soma's pajamas because their fabrics are somehow always cool to the touch, and so they're perfect for hot SoCal summers.
*While every product on Want/Need is hand-selected by HelloGiggles editors, HG may earn affiliate commission on some products.