WANT/NEED: Celebrate National Pink Day by floating on this popsicle, and other stuff you'll want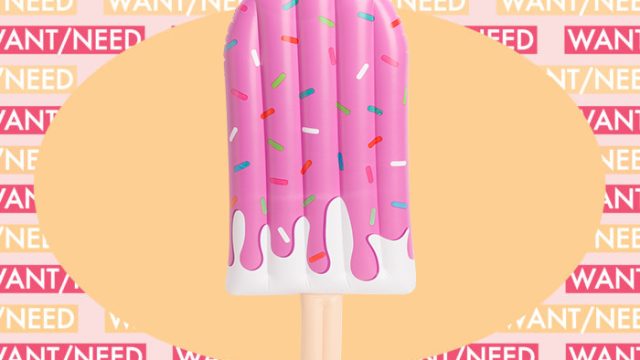 Welcome to Want/Need, a daily roundup of the things HelloGiggles' Editorial Director and Deputy Editor are madly in love with, and what we — you guessed it — WANT/NEED. Our recommendations will include (but are not limited to) the perfect sandal, mom jeans you should totally wear to the office, pretty water bottles, and lipsticks that will make you feel unstoppable. Check back every day for new picks and deals!
NPW Popsicle Pool Float, $14.99 at T.J. Maxx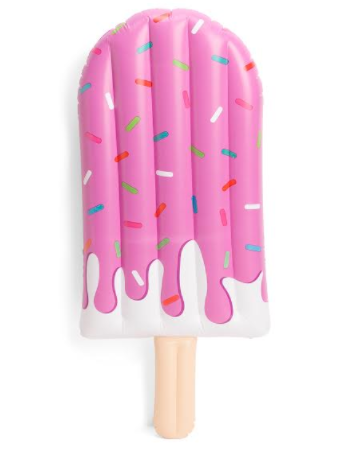 The novelty pool float trend is still going strong, and I definitely need this big-ass inflatable popsicle. And it's under $15!
Creatures of Comfort Fuschia Slides, $222 (was $395)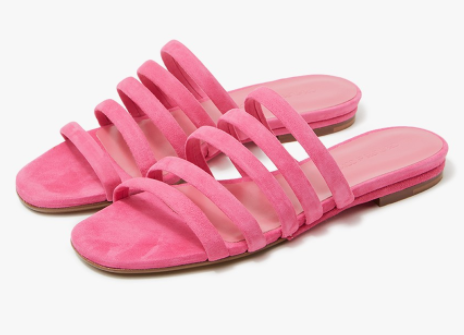 I'm a big fan of fashion label Creatures of Comfort, and these flamingo pink suede slides are deeply discounted on Need Supply right now.
Dior Lip Sugar Scrub, $33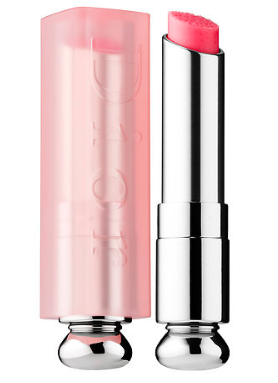 I've only recently gotten into lip scrubs. I used to think they were kinda a hoax and didn't really work. But now I'm hooked. I'm really into Dior's lip sugar scrub because it comes in a lipstick tube (instead of dipping your fingers into a tub), it leaves my lips a pretty shade of rose, and it tastes delicious.
Texture-Patterned Vase, $18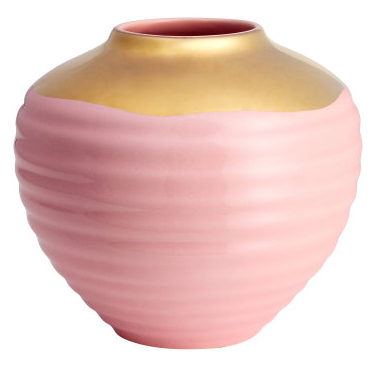 A pink and gold vase to hold the roses you buy yourself after a hard-ass week. One of the many treasures from H&M's super affordable home decor collection.
Lazy Oaf "Go Away" Button-Up Shirt, $32.47 (was $64.94)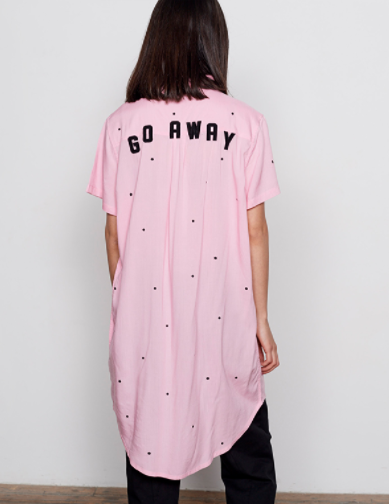 The best juxtaposition is a pink, polka-dot button-up collar that declares "go away" on the back, because you always need to balance that sweetness with sour. Also, Lazy Oaf is having a huge sale right now, so get on that quick.
Cotton Candy Pop Rocks, $11.88 for a 12-pack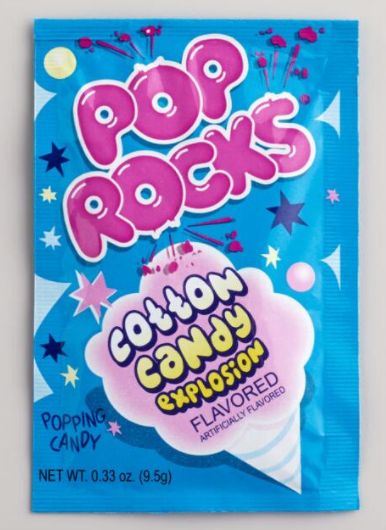 Get in the 4th of July spirit and also tap into your nostalgia needs with these cotton candy Pop Rocks. I'm still not sure why it's still so fun to eat sugar rocks that explode in your mouth, but it just is.
*While every product on Want/Need is hand-selected by HelloGiggles editors, HG may earn affiliate commission on some products.