If you want to be surrounded by butterflies, head to this national park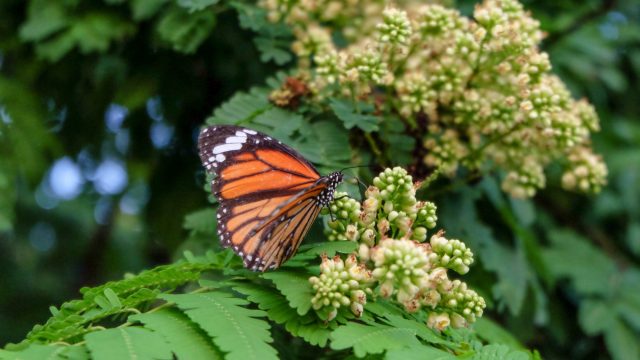 There are national parks for every kind of traveler—hikers, Instagrammers, rock climbers, slackliners—but if you're into butterflies, head to Sanjay Gandhi National Park in Mumbai. According to National Geographic Traveler, there are more butterfly species found in this 40 square miles than there are in all of the United Kingdom.
Related article: How to see the comet, snow moon, and lunar eclipse that are all happening on Friday
In 2015, The Hindustan Times reported that there were 172 species living in the park, 100 of them being rare butterflies. (The United Kingdom has 60 species.) For the best views, head to the Butterfly Garden. The park shares that it's in its prime from September to January, so plan your trip accordingly.
Related article: How to visit the biggest waterfall in India
The most common butterflies you'll see are the Common Crow Butterfly, the Common Tiger, Blue Tiger, Gray Pansy, the Common Jezebel, the Dark-branded Bushbrown, the Common Emigrant, the Red Pierrot, the Tailed Jay, the Great Orange-tip, the Peacock Pansy, and the Gaudy Baron.
Related article: This tiny cabin in Iceland might be the best place to watch the Northern Lights
The park created a booklet called Butterflying in SGNP for visitors that helps them identify the rare insects with illustrations and information about each species. For more information on the butterflies, you can see at Sanjay Gandhi National Park, head to its website.
This article originally appeared in Travel & Leisure.