If you want to start dressing like a vintage vixen, take advantage of this sale on Dita Von Teese's gorgeous hosiery line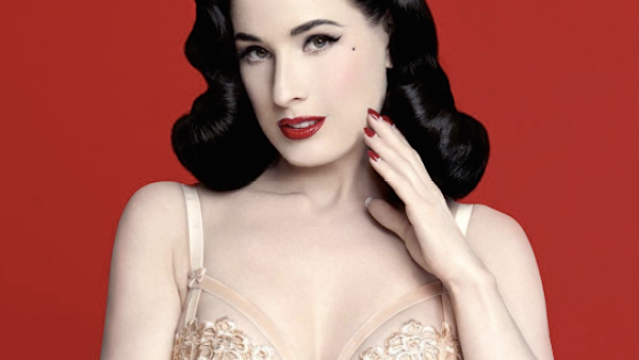 The world of vintage fashion is alluring to many. Dresses, skirts, coats, and hats can often be found second hand, but lingerie and hosiery are often worn to dust. That is why everyone inspired by this look should take advantage of this sale on Dita Von Teese's hosiery line!
Though the art of burlesque and pin up modeling are a century old, a resurgence of historically inspired style has grown, thanks in part, to the internet. At the top of it all is Dita Von Teese, a model turned burlesque performer, turned fashion designer.
https://www.instagram.com/p/BOJkS6Yg8PT
Dita Von Teese has inspired many lines of fashion, and her nylon line with Secrets In Lace is currently holding a sale! You can buy two pairs and get a third free of the Dita Daytime styles!
This is an amazing deal because of how affordable the line is, starting at only $14! What better way to start your collection?
Vintage fashion can include any era, however, the 1930s (the height of American burlesque) to the early 1960's (think Mad Men) are the most popular decades when it comes to retro fashion.
https://www.instagram.com/p/BN1Hbf8g-C3
Swing skirts, cardigan sweaters, gloves, and most of all stockings! No vintage inspired ensemble is complete without stockings! According to Vintage Dancer, seamless pairs were available in the 1940s but didn't take off until the '60s, so the seamed variety is the most popular among vintage enthusiasts!
https://www.instagram.com/p/BNnUG2ngxuI
Here's what you can snag for sale!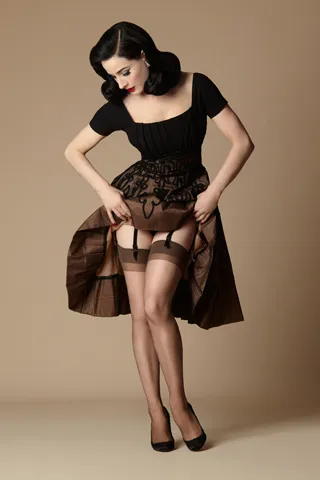 This style features a sheer heel, perfect for open toe shoes or sandals!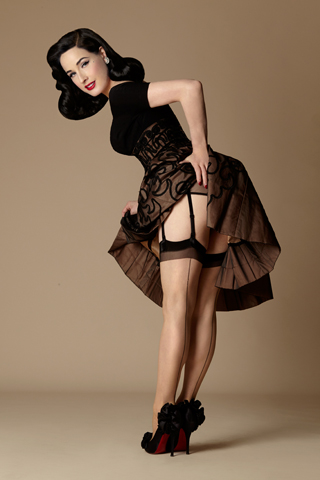 This style features a faux seam running up the back!
https://www.instagram.com/p/BNZr6iDgg4G
SIL is running the sale on the Dita Von Teese pairs until New Year's Eve. Don't forget your gloves!