WANT/NEED: A workout tank that keeps my boobs from sweating, and more stuff you want to buy
Welcome to Want/Need, a daily roundup of the things our Deputy Editor, Emily Popp, is currently coveting. It might be a pair of pink leather loafers that make her feel like she's got her s*#t together, or a pool float in the shape of an avocado (because she's not over the novelty pool float trend). Or maybe it's as random as, like, dryer sheets. Basically this is all the stuff she's obsessed with. Poppy's picks, if you will.
Bontrager Vella Women's Cycling Tank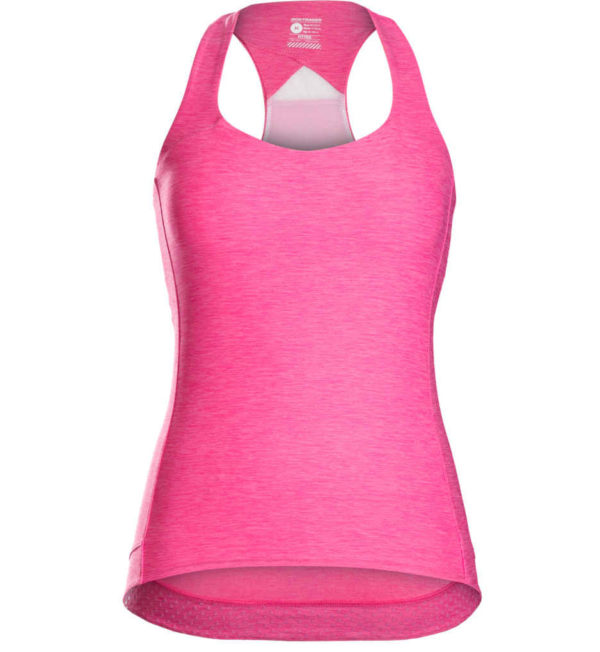 I've never been an athlete and the gym is about as inviting to me as a bed of nails. But recently I've tried to get out of my gym phobia, and I've been working with a personal trainer to build strength so that I can actually carry my groceries up the stairs without straining myself. I figured a trainer was a good summer "self-care" investment but it made me realize how sorely lacking I was in the workout gear apartment. And for me, I'm much more motivated when I have a cute outfit on. I like my workout tanks to have a built-in bra, like this one from Bontrager Vella. It's taken me years, but I'm finally starting to figure out workout clothes and the kind I like. Before I dismissed them all as unflattering, but that's just not true at all. Hence this perfectly-fitted tank that comes in gray and pink. But besides being cute, this tank is moisture-wicking, meaning it keeps me dry AF. So when I'm doing squats, I might be sweatin' to the oldies but at least my boobs aren't chaffing. 
Sanctuary Denim Jacket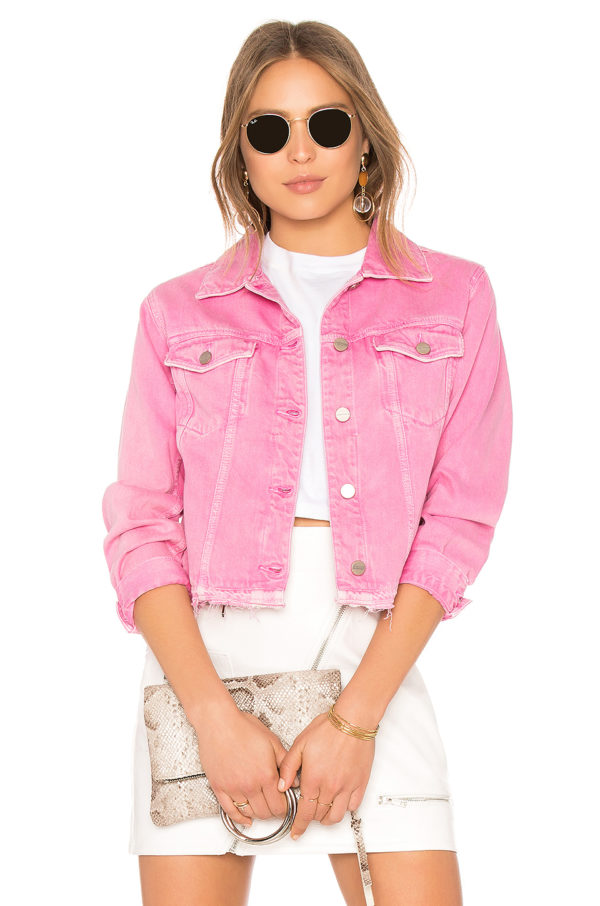 I had a pink suede jacket in high school that I loved, and I've been looking for the perfect pink denim jacket ever since. I've found some, but none are that exact shade of color I've been wanting. But I finally found it! I love the Pepto pink color of this jacket from Sanctuary, and the cool detailing like the raw hemline. I would wear this with every single outfit I own.
True & Co. Bare Plunge Bra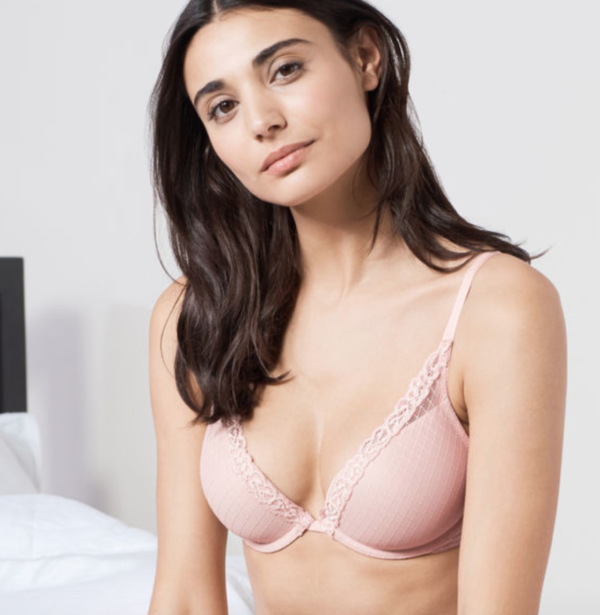 Clearly I'm on a pink clothes bender. I just showed a pink denim jacket, a pink workout top and now a blush bra. Hey, at least I'm varying the shades. I've seen True & Co. pop up on almost every form of social media I use, and look—it worked. My interest was piqued. What is this online bra brand I'm seeing everywhere I look? I like it, because you can take their "Fit Quiz" and figure out your top 3 bras. My personal favorite is this plunge bra in blush, because it fits like dream. It's also on sale right now, just a little pro tip. All my bras are black or nude and I tend to hang on to them WAY longer than I know I should. So it was high time I replaced some of them. This gorgeous blush option is my favorite because of its plunging fit, so it works well with virtually every neckline. 
Botanical Dinner Plate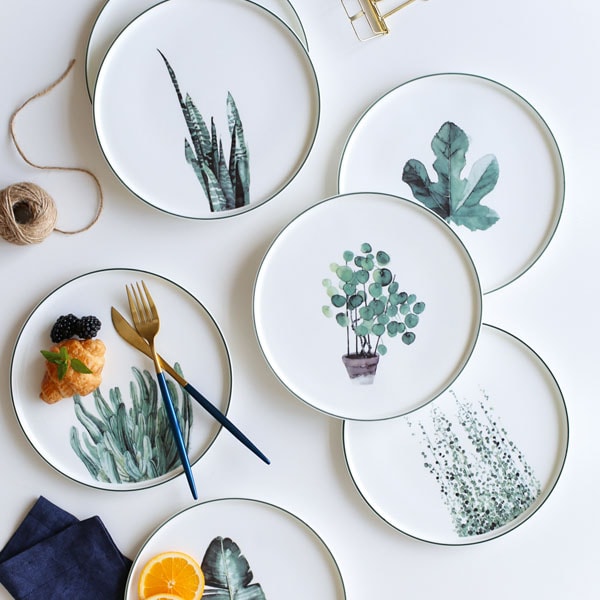 I might have dozens of sundresses and a silk scrunchie with my initials embroidered on it (necessary!), but I come up short in the serving ware department. And plates are a bit more essential than scrunchies. These botanical dinner plates are handcrafted and totally different from the plain white ones I've been using for the better part of a decade. I like how you can mix and match the plant designs, or choose all the same for a uniform set. They also have raised edges, which I love because I somehow always manage to get some "sauce splash" on me when I make spaghetti. 
Vineyard Vines Shark Week Whale Line Classic Tote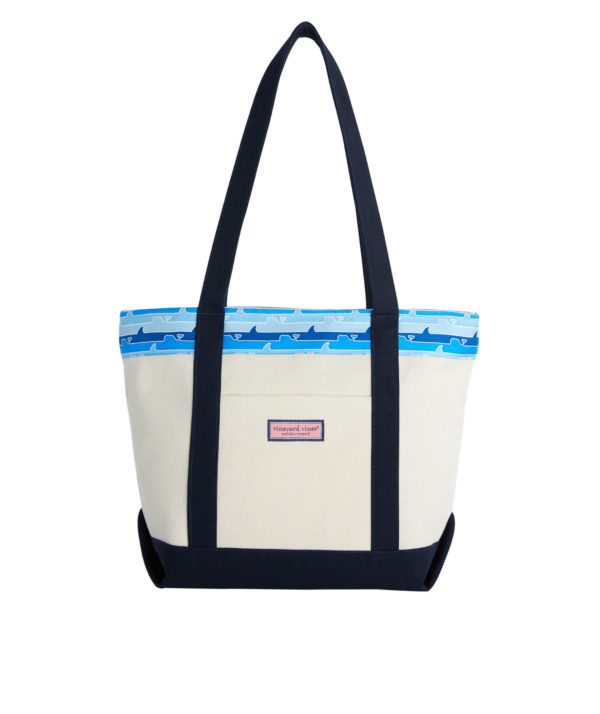 July is Shark Week month, and what better way to celebrate than by toting around a Vineyard Vines x Shark Week tote bag? Other than actually tuning into Shark Week, that is. I'm a New England girl after all, so I have a soft spot for Vineyard Vines and they make some of the best quality canvas totes out there.
While every product on Want/Need is hand-selected by HelloGiggles editors, HG may earn affiliate commission on some products.