WANT/NEED: A watermelon plate pretty enough to eat, and more stuff you want to buy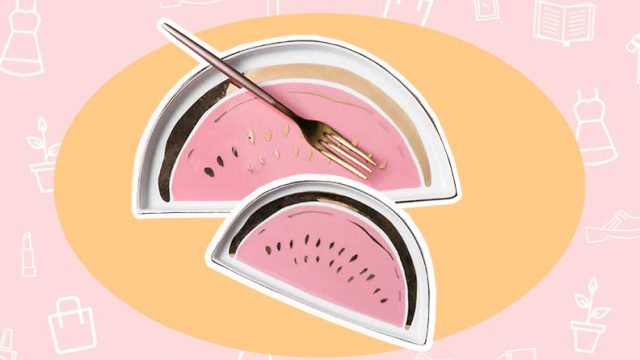 Welcome to Want/Need, a daily roundup of the things our Deputy Editor, Emily Popp, is currently coveting. It might be a pair of pink leather loafers that make her feel like she's got her s*#t together, or a pool float in the shape of an avocado (because she's not over the novelty pool float trend). Or maybe it's as random as, like, dryer sheets. Basically this is all the stuff she's obsessed with. Poppy's picks, if you will.
Artful Tablescapes Gold Trim Dish, $12.98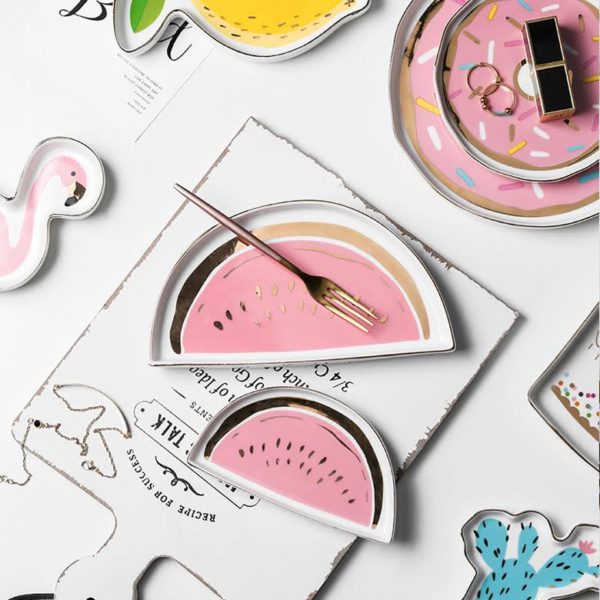 I like my watermelon sliced, diced, frozen into sorbet, or juiced into a delightful drink. I'll take watermelon any way I can get it—and I especially love it in this form: a cute little trinket dish. This gold-trimmed tray is perfect for displaying my pin collection or my stackable rings. But actually, I know exactly what I would put on this tray: dessert mints! Fun fact about me: I love those pastel soft dessert mints that old-school restaurants have, and I always have some out on my coffee table. Yes, I'm 98 years old. 
Charlotte Tilbury Pretty Pink Lipstick Set, $60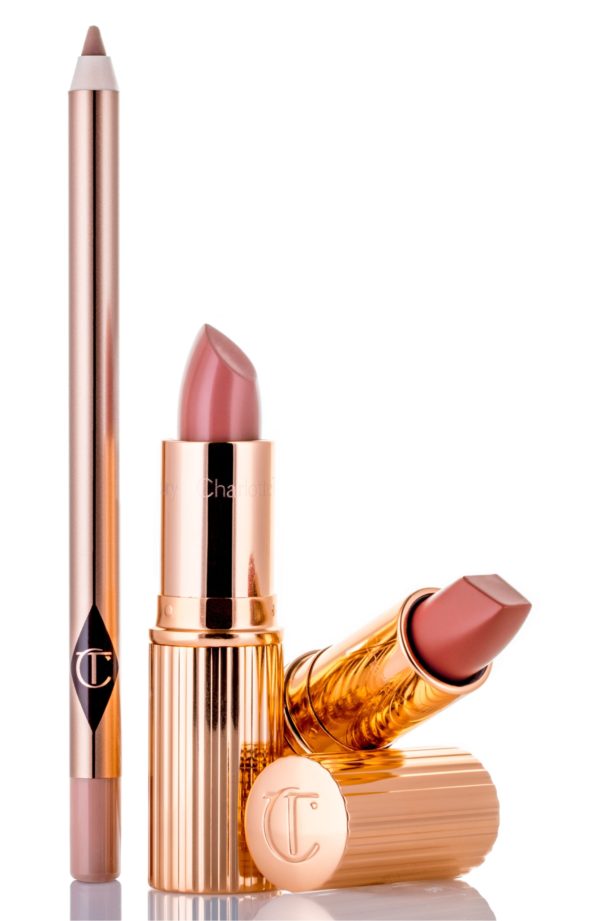 I love Charlotte Tilbury lipsticks because they've got such a great formula. I pretty much exclusively wear rose pink shades of lipstick, and it can be hard to find that perfect color. But tah-dah, y'all. I've found not one, but two, perfect rose shades in this "Pretty Pink Lipstick Set." The set comes with 2 lipsticks: "Rose Kiss" and "Blushing Dreams" and a lip liner in the "Pillow Talk" shade. This is the lipstick set of my rose-colored dreams. Also, you get a lot of bang for your buck here. Prestige brand lipsticks can cost a pretty penny for just one tube, but you get 3 products for $60—not bad at all. 
Dippin' Dots Frozeti Confetti with Popping Candy, $3 single-serve ($50 for bulk)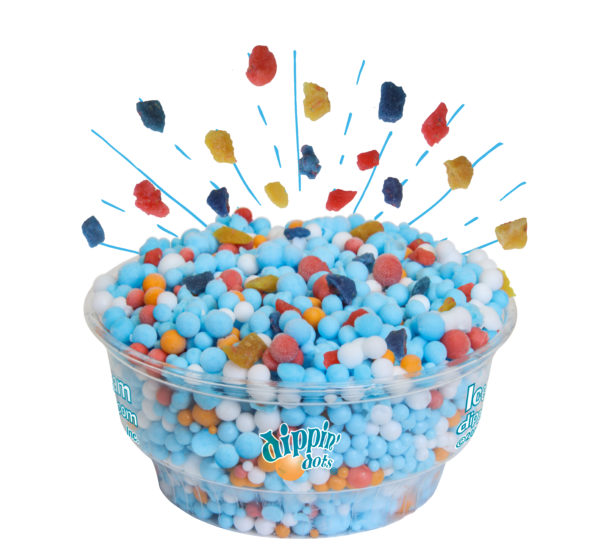 Growing up my all-time favorite summer treat was Dippin' Dots. They used to sell the treat at our local movie theater, and I remember begging my mom to let me some. It was just so intriguing to me—it's like ice cream, but it isn't! Or is it? Little did I know Dippin' Dots is still coming out with new flavors. My inner 12-year-old is obsessed with this "Frozeti Confetti" flavor with popping candy. It's basically my childhood in a package. Dippin' Dots forever! 
Magid Pom Straw Tote, $24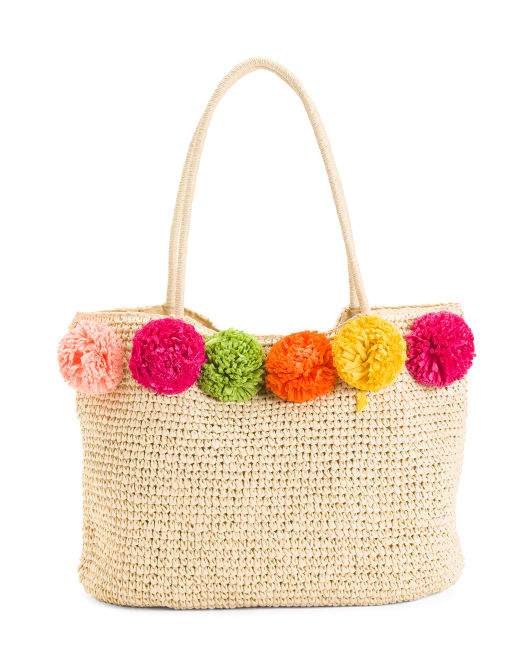 Our beauty editor, Alyssa Morin, is known for her love of pom-poms and tassels, so I immediately thought of her when I saw this darling tote bag. It's super roomy, so it's perfect for stashing all your snacks and adult beverages of choice for your next summer outing. 
Shape Hana Tank with Bra, $54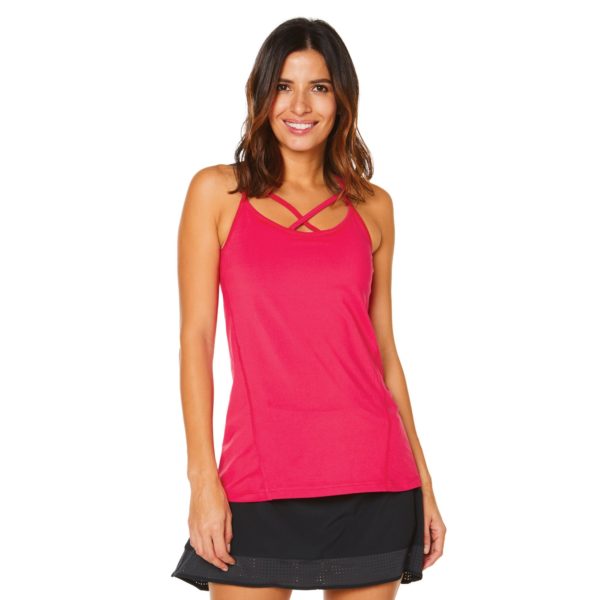 If you've been following my Instagram journey (oh you haven't?…that's okay), you've seen that I've recently tried to start working out regularly, something I have never done in all my years on this green earth. But I've been getting really into it, and I've also been getting into cute workout clothes as a result. I love this pretty pink tank because of the criss-cross detailing at the neck. It just gives it that extra little dose of visual interest. 
10 Barrel Brewing Co. Cucumber Crush, price varies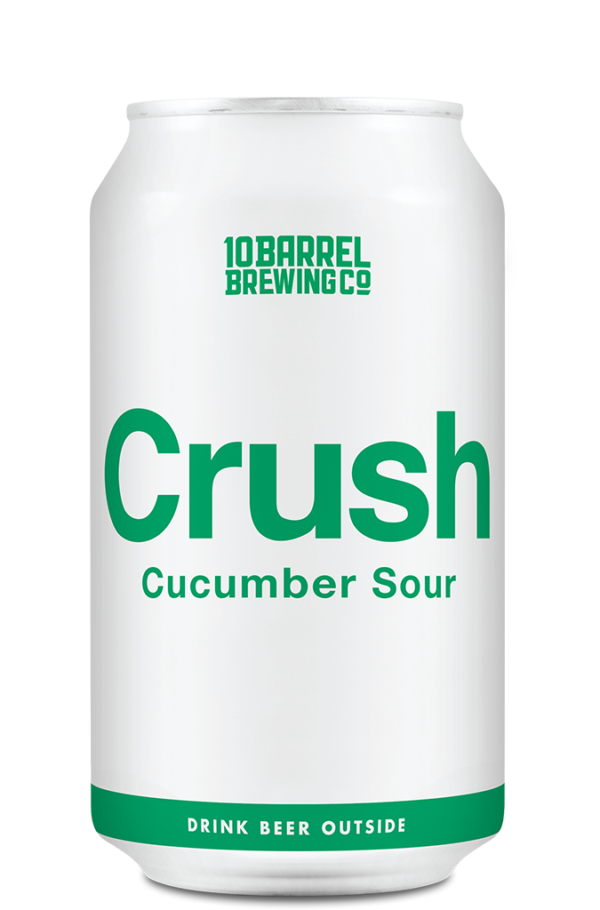 I love all things sour. When I was a kid I used to bite into half a lemon for a snack. And I've always been into fruity beers—they just taste super delicious to me. Sour beers are a bit polarizing, I know, but if you want to try one for the first time I'd suggest this cucumber sour beer. It's super light and refreshing and has that perfect smack of "zing!" 
While every product on Want/Need is hand-selected by HelloGiggles editors, HG may earn affiliate commission on some products.