WANT/NEED: A volcano-shaped snack platter, and more stuff you want to buy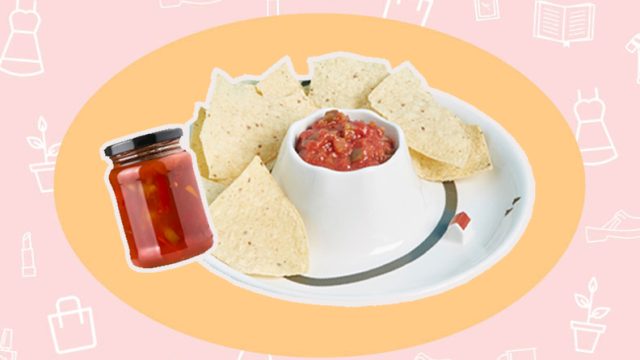 Welcome to Want/Need, a daily roundup of the things our Deputy Editor, Emily Popp, is currently coveting. It might be a pair of pink leather loafers that make her feel like she's got her s*#t together, or a pool float in the shape of an avocado (because she's not over the novelty pool float trend). Or maybe it's as random as, like, dryer sheets. Basically this is all the stuff she's obsessed with. Poppy's picks, if you will.
Beyond Yoga x Parks Project High Waisted Midi Legging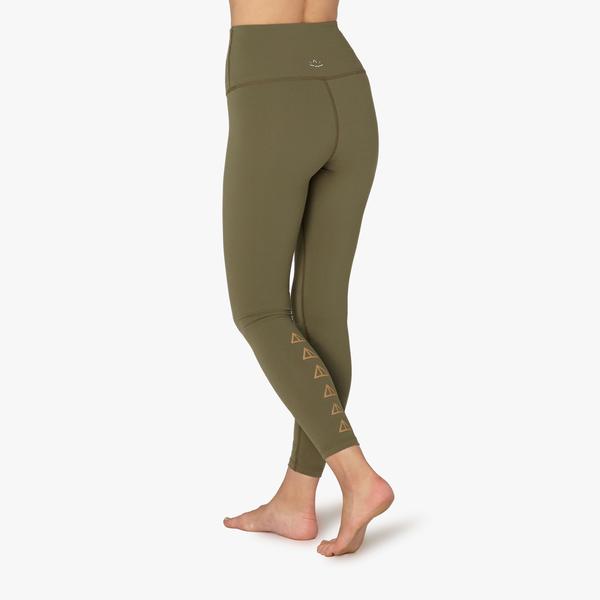 I've heard amazing things about the brand Beyond Yoga and how comfortable their stuff is, but I'd actually never worn it myself—until I tried these high-waisted leggings from their Parks Project collab. Hoo boy, let me just say, if I had to live in one pair of leggings for the rest of my days, these would be it. That's how dang comfortable they are. The high-waisted fit is so flattering, the material is so soft and doesn't cut or dig into you anywhere. At first I was skeptical about the sage green color, which is not really my signature (I'm more of a rose pink girl). But I'm so glad I branched out, because the color is actually super chic and works like a neutral; it goes with all my other workout tops. And yes, the price isn't pennies (high-end, quality yoga pants rarely are), but with every item purchased from this collaboration you support conservancy programs in the National Parks. One of my best friends worked as a park ranger when we when we were in college, so I've always had respect for our National Parks. I love every single item in this collab. 
Thistle Meal Delivery Service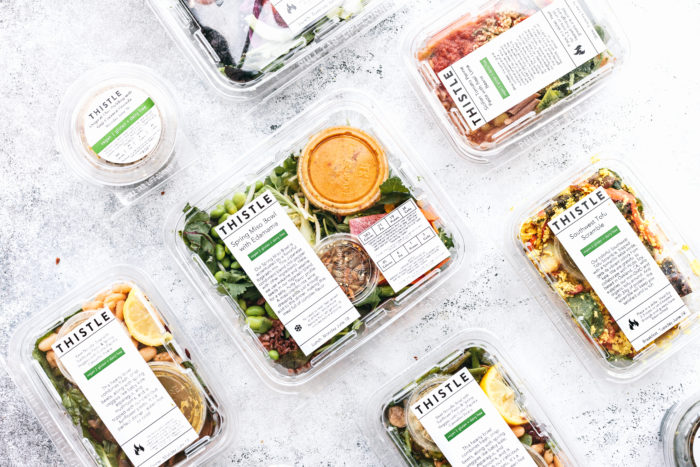 Thistle has been popping up all over my Instagram feed for forever now, but only recently did I actually try it out for myself. I love a ready-to-eat meal delivery service (I'm all about that convenience, babyyy), but what sparked my interest with Thistle is that their menu is plant-based, gluten-free, and dairy-free. So on the spectrum of healthy meal services, Thistle is on the "really effing healthy" end. Which always begs the question…but is it tasty? I tried a day of meals, and kicked the morning off with a mango lassi smoothie with crunch kulfi topping, and I was shocked at how flavor-packed it is. I'm a huge mango lassi fan but had never had one in a breakfast smoothie form, and honestly if I only could eat that for breakfast for the rest of my life, I'd be totally fine with it. I'm one of those people who sometimes skips breakfast in favor of coffee (I know, it's a bad habit), and this reminded me how freaking important breakfast is. I was full for the rest of the day until my lunch, which was a green goddess hummus bowl with lemon mint vinaigrette. It was very low-carb and low-cal, but the lentils and quinoa were super filling, so I wasn't hungry again until dinner, which was a delicious pozole verde soup. What I loved most about Thistle was all the super high-end ingredients. Turmeric! Cardamom! Watermelon radishes! I think what stops a lot of people from trying meal delivery services is the expense. But the Thistle meals are all packed with super fancy ingredients that would actually cost you a ton to buy all of the ingredients individually and make on your own for a week. And then with the added convenience of having it pre-made and delivered to your front door, it's actually not an exorbitant price comparatively. I'd say if you're looking for a vegan-friendly meal delivery service packed with good-for-you ingredients, Thistle is the perfect place to start. 
Clé de Peau Beauté Radiant Corrector for Eyes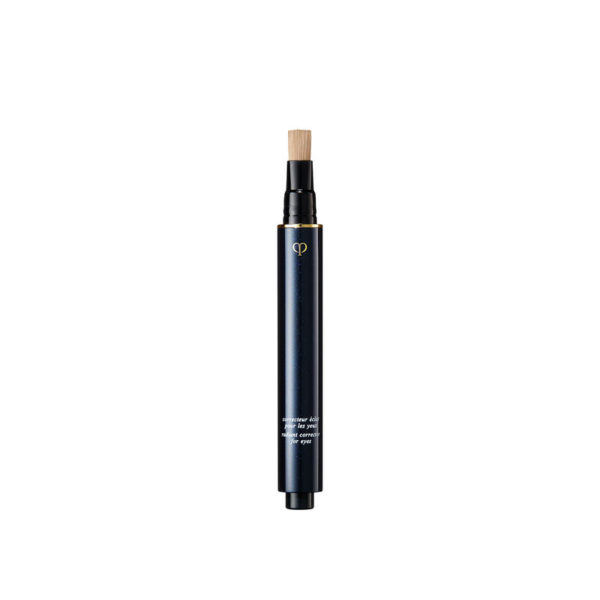 When it comes to luxury products, Clé de Peau Beauté is one of my all-time favorites. If I had gallons of dollars I would buy everything in the line, but alas. When I do get my hands on a new product, I get schoolgirl-level giddy. My makeup routine is actually fairly simple, and I don't use a lot of product. But the one makeup product I will not leave the house without is under eye concealer. It's critical. Clé de Peau came out with a new Radiant Corrector for Eyes, and right off the bat I loved it because of the applicator. It's basically like a pen that you draw with under your eyes. But here's the highest praise I can imagine giving an under eye concealer: I took a red-eye flight from Boston to Los Angeles and instead of looking like a zombie (like I typically do after that flight), I looked awake, bright-eyed and fresh-faced—even though I was dead tired and collapsed on my bed when I got home. That's the magic of Clé de Peau Beauté for ya. 
Summer Water Rosé Keep it Chill Party Pack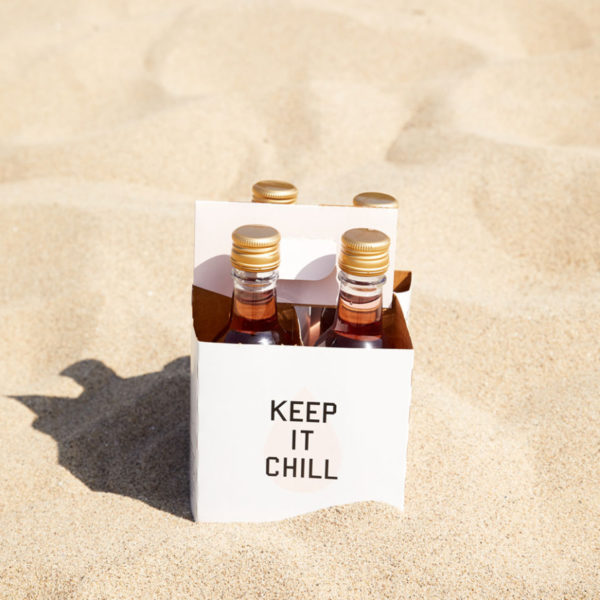 I've written about my love of Summer Water before—easily my signature beverage of the season. It's light, bright, and dry, and hits all the right fruity notes. But now one of my favorite rosés comes in limited-edition mini bottle form. I love a plastic bottle situation because there's no cork hassle and there's no risk of shattered glass (which always signals the end of a party). Winc has their "Keep It Chill Party Pack," which includes 24 single-serve bottles exclusively available through their Summer Water Societé. I know it's the end of August, but long live summer!
Appetite for Eruption Volcano Snack Platter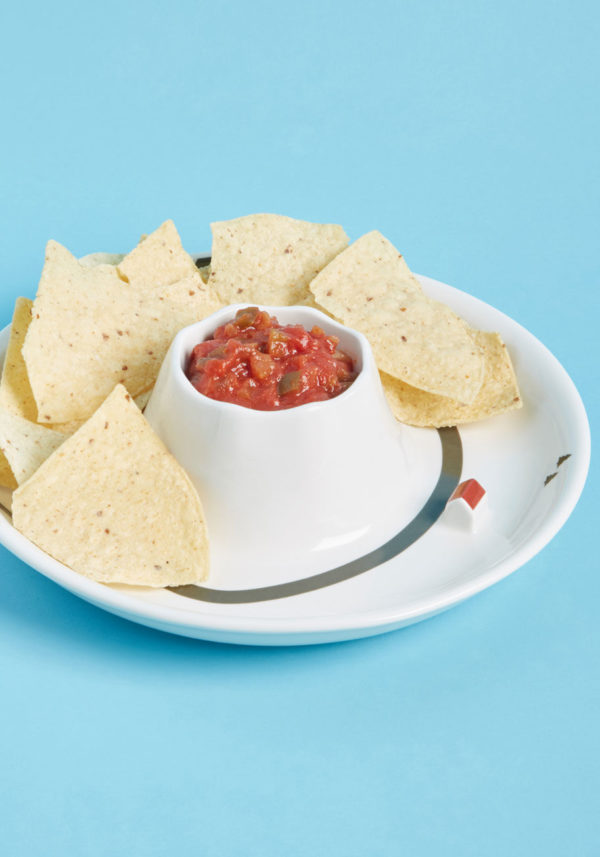 OK, I want to meet the genius who came up with the idea of this chips and salsa plate where the salsa looks like it's erupting from a volcano and landing on a mountain of chips. 
While every product on Want/Need is hand-selected by HelloGiggles editors, HG may earn affiliate commission on some products.