WANT/NEED: The top 15 things I wanted and needed in 2018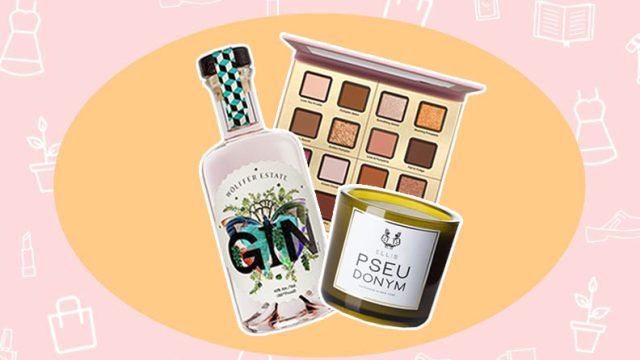 Well my lovely Want/Need readers, 2018 is coming to a close and what a wild, strange trip it has been. I've tried and reviewed a lot of products this year, but these are the best of the best—the things I wanted and needed and loved the most. Everything in this column gets my Poppy stamp of approval, but these 15 things get the Gold Poppy Stamp. That's an extra special honor, meaning they were my very favorite picks out of everything featured in Want/Need this year. So, without further ado (and in no particular order) my favorite things of 2018.
Üllo Wine Purifier
Out of all the gadgets and gizmos I tried this year, Ullo's wine purifier was hands down my favorite. It's designed to filter out sulfates and help reduce the dreaded "wine" headache. At first I thought it was bogus. Something that can rid me of my wine headaches? It seemed like one of those things too good to be true. But when I actually tried it, I was shocked at how well it worked! When I first tested it out, I put this thing through the ringer. I drank many glasses of wine, and when I woke up the next morning I felt…amazing! I had virtually no headache. I was a little tired, sure, because it was early in the morning, but as far as the wine headaches I've been experiencing ever since I turned 30? Totally gone. This thing is for real. Without a doubt this genius product was one of my best discoveries of 2018.
Ellis Brooklyn Pseudonym Candle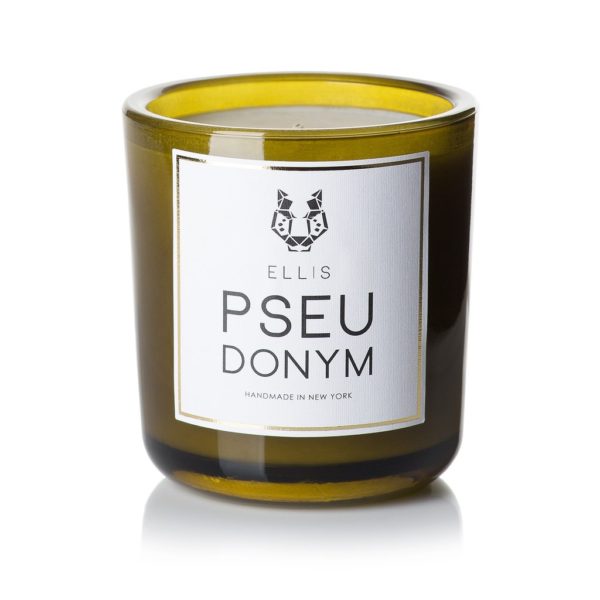 My favorite type of self-care product is a fabulous smelling candle. And, hoo boy, have I tried them all. I feel like I have lit the wick on every candle under the sun. But out of all the ones I've tried, this candle from Ellis Brooklyn is my favorite. "Pseudonym" has this incredible blend of jasmine, pepper, and sandalwood. It's so comforting and luxurious, and unlike any other candle I've smelled. Every year my mom asks me to recommend a product for her to buy all her girlfriends and co-workers for the holidays, and this is the one I recommended this year. I will be driving in my car on my way home from work and I will literally get excited about lighting this when I walk into my apartment. That's how much I love this candle.
Wolffer Estate Pink Gin
Devotees of Want/Need will know that my signature color is "millennial pink," and I can rarely go one week without including something in my favorite hue. My favorite pink thing I tried this year is definitely this pink gin from Wolffer Estate. I had never heard of pink gin before I tried this, and it blew my socks all the way off. I'm not a big hard alcohol drinker, but this was so smooth and instantly became one of my favorite adult beverages of 2018.
Celestial Bodiez High Waist Lunar Leggings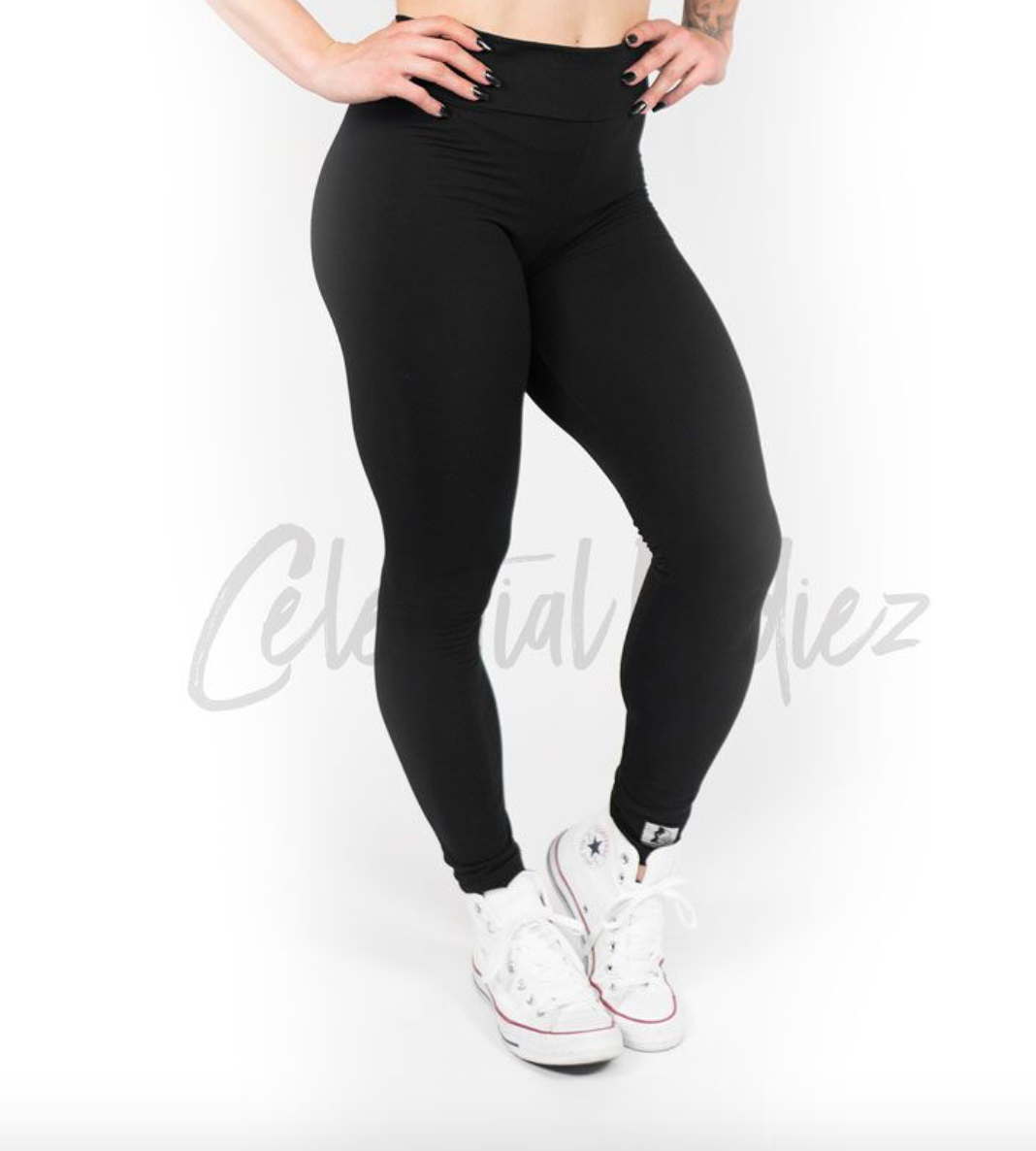 2018 was the year that I finally decided to conquer my fear of gyms (they can be super intimidating!) and get a trainer. Working out regularly boosted my confidence, strength, and gave me a new sense of energy that I hadn't had in years. But since I so rarely worked out before, I had one raggedy sports bra to my name. So I had to get a whole new gym wardrobe. Out of all the workout clothes I tried, my favorite was from Celestial Bodiez. I was at first skeptical of their "Booty Scrunch" leggings, because I wasn't sure I wanted my booty "scrunched." But they turned out to be my all-time favorite leggings and I bought them in multiple colors. They are so comfortable, but why these make my pick is because of the cut and style; they are SUPER flattering because of high waist and the ruched seaming in the back. If I had to live in one pair of leggings, these would be it.
Ceramic Fox Soup Bowl Set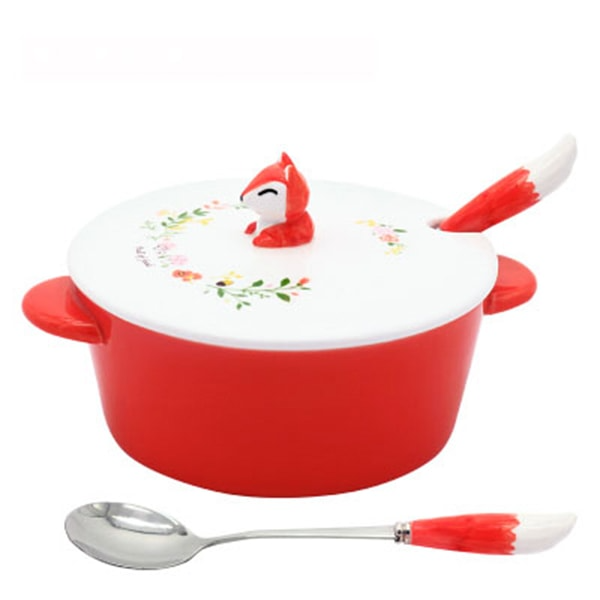 If you follow this column you know how much I love a kitchy-cute kitchen product. It's a specific thing to be into, but I love quirky serving ware! And my favorite "quirky" product of 2018 is this ceramic critter soup bowl set. I ate a bowl of tomato soup out of it the other day when I was feeling under the weather, and it just cheered me right up. It's the little things in life, ya know? When I wrote about this earlier in the year, it's probably the number one product I had the most people ask me about from Want/Need. A ton of my colleagues and friends said to me after I featured it, "Omg I have to get that fox bowl!"
Lady Lay Cotton Cashmere No Bra Club Tee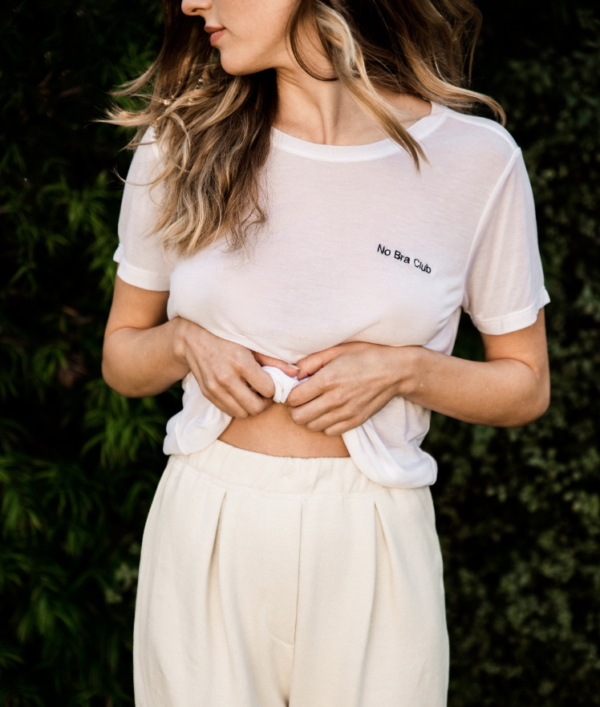 As soon as I enter my apartment after a long day, I become a member of the "no bra club." I whip off that clasp faster than the sharpest shooter in the Old West. This cotton/cashmere tee is one of my favorite discoveries of the year. When I put it on, I instantly feel more relaxed. It's my official "Netflix and chill" uniform. 
Dr. Dennis Gross Alpha Beta Glow Pad Gradual Glow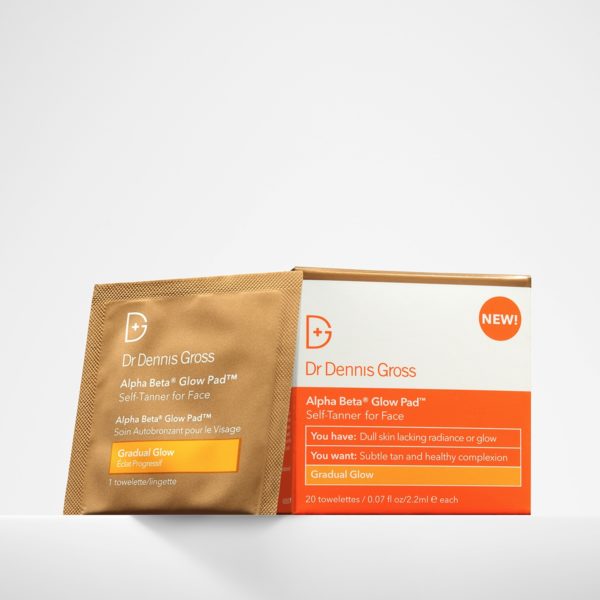 This was the year I discovered how much I loved having a bit of a faux glow. I prefer a subtle look over a deeply intense tan, so I absolutely swear by the Alpha Beta Glow Pads from Dr. Dennis Gross. I love the "Gradual Glow" shade, because it's super hard to mess up. I just swipe it on my face and it gives me this even, natural glow. I could probably apply these in the pitch dark and I would still come out with a flawless faux glow.
Out of Print Composition Notebook S'well Bottle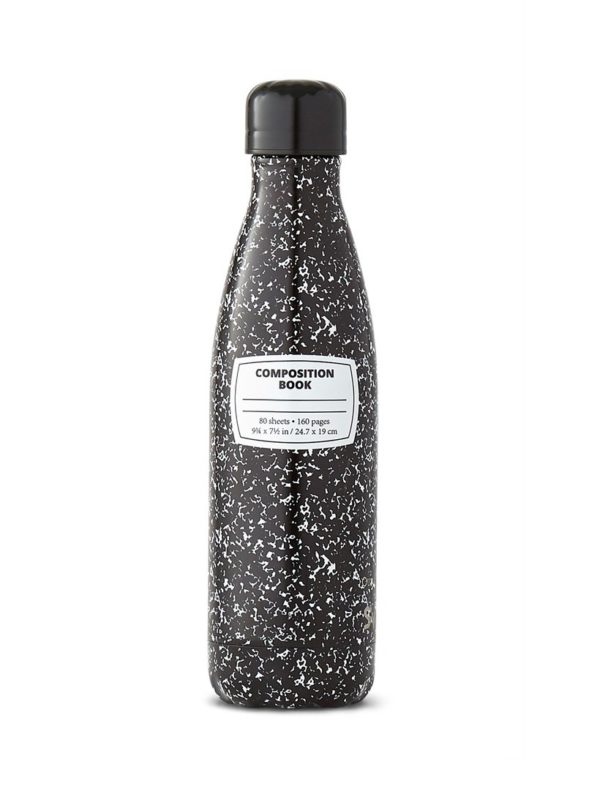 As I mentioned above, 2018 was the year I started working out regularly. I've sworn by this S'well water bottle from Out of Print Clothing. I use it every single time I work out, and I would be lost without it! It keeps my water ice cold, and the composition notebook pattern is an homage to my English major background. 
Royal Fern Phytoactiv Anti-Oxidative Ampoules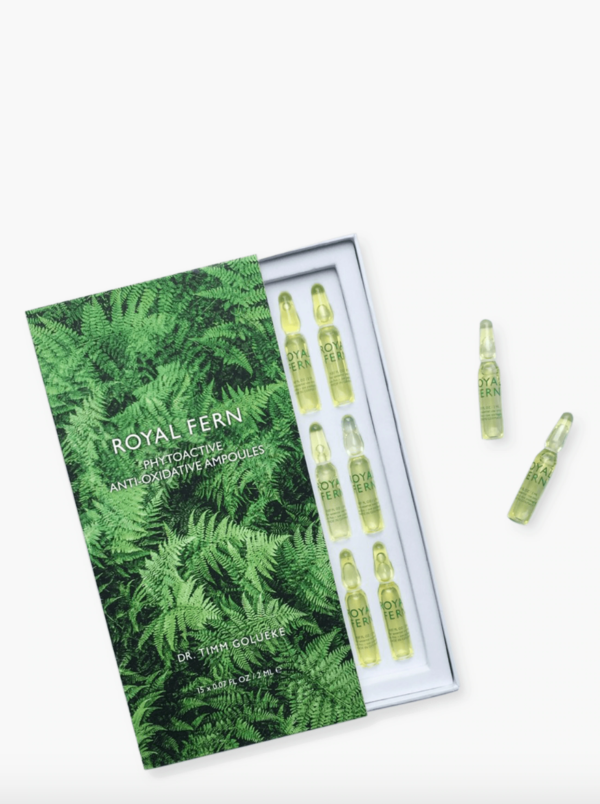 My favorite luxury beauty product of the year was Royal Fern's Anti-Oxidative Ampoules. I had never really used ampoules before (an ampoule is essentially a capsule containing a liquid), but once I started using these I became obsessed. I slathered one of these capsules on before bed after using my cleanser and toner, and they immediately absorbed into my skin and left it feeling next-level hydrated. This product gets my pick out of all the others, because I noticed a difference in the evenness of my skin almost immediately. I was definitely bummed when I worked my way through this set, because I was having such amazing skin weeks while I was using them.
Keep it Chill Party Pack Summer Water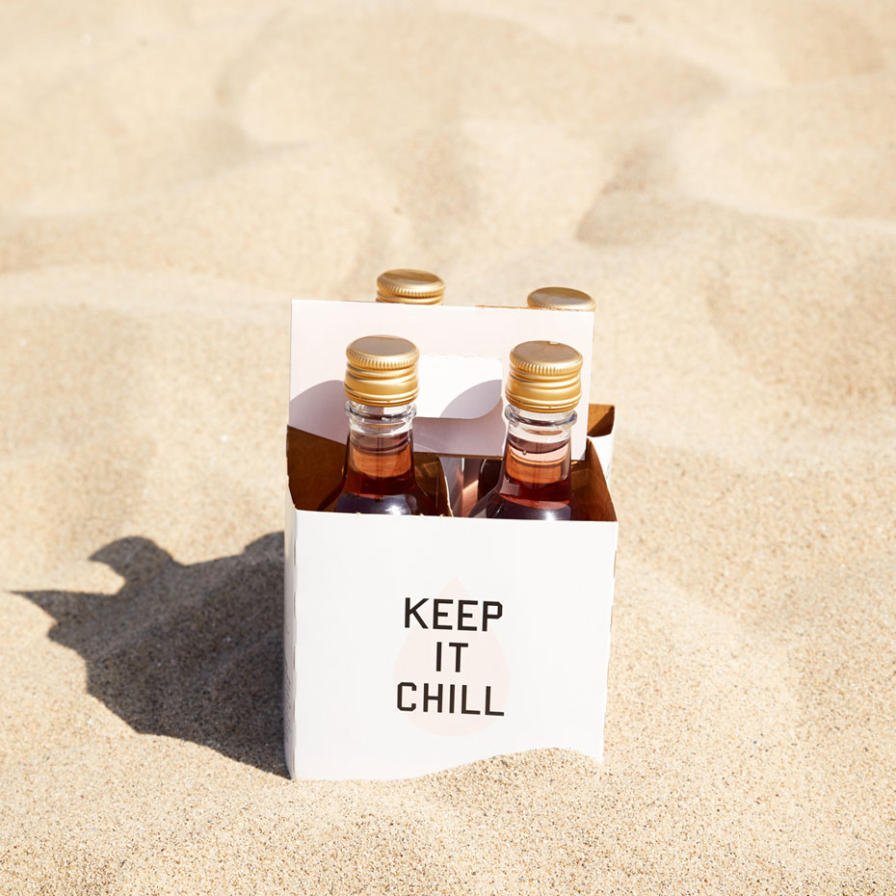 If you've read Want/Need even just a few times, it doesn't take long to realize that I love rosé. I am deeply committed to reviewing my rosé—I know, I know, it's tough homework, but I'm willing to do it. I tried a lot of different kinds of rosé, but the award for my favorite goes to this "Keep It Chill" party packed filled with mini bottles Summer Water. I love mini sizes because, well, they're cute! Also they're great for picnics, one of my favorite ways to spend the weekend. 
HelloFresh Meal Delivery Service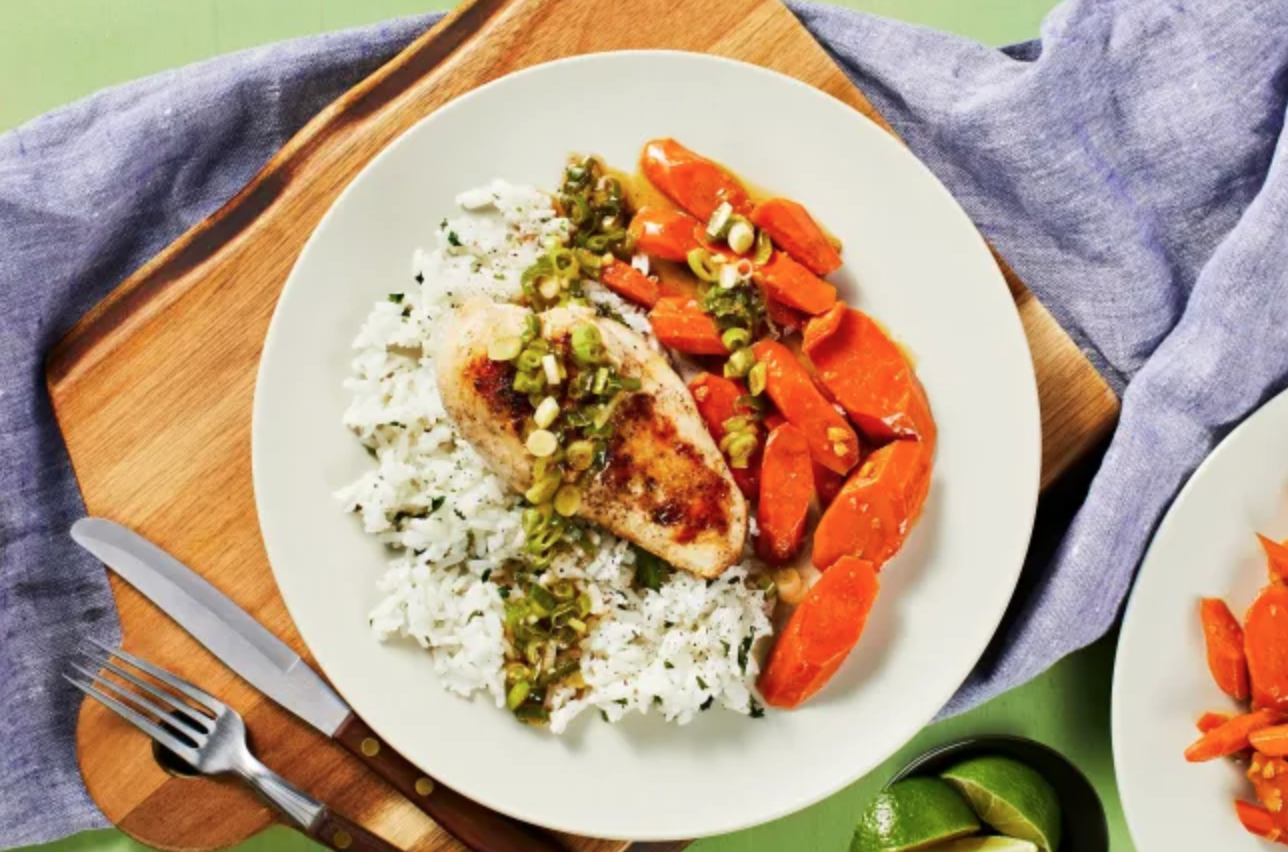 Plan prices vary
Shop it
HelloFresh
Believe it or not, I had never tried a meal delivery service before this year. And let me tell ya, I got into it. It's super convenient, and I'm all about that convenience, baby. It was really hard to choose a favorite one, but HelloFresh gets my pick because their recipes are super healthy and super easy to follow (I didn't mess up one step! Miracle!). I'm not a bad cook, but I have a tendency to screw things up when I'm rushed during the work week. So this was perfect because I had a fabulous home-cooked meal, but with none of the fuss. HelloFresh also gets my pick for meal delivery service, because they have a wine subscription service, which is amazing. What more do you need?!
Too Faced Pumpkin Spice Eye Palette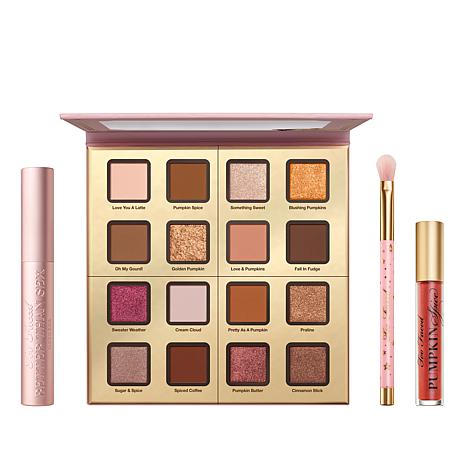 2018 was the year I discovered the glory that is eyeshadow palettes. I know, I am way late to the game. But eye shadow palettes always intimidated me. I never knew what to do with all those shades. But after I tried this Pumpkin Spice Eye Palette from Too Faced, I was hooked. I also love that it's scented—it's like a little dessert whenever I put it on. 
GBY Beauty Lash Extensions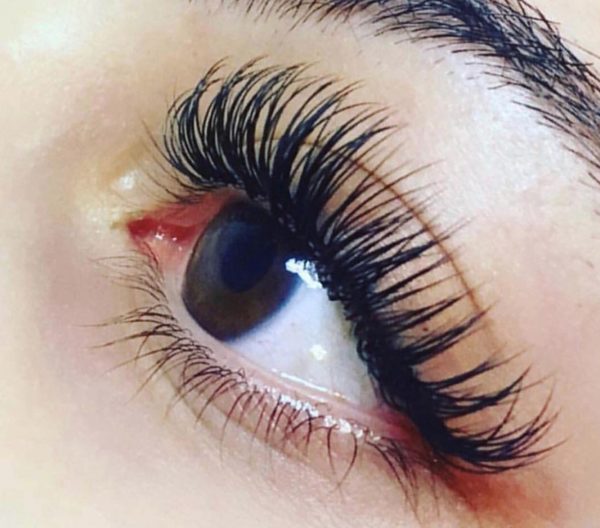 This was the year that I discovered I am very into eyelash extensions. I had always been intrigued by the idea, but had never actually gotten them. But I have very flat eyelashes, and I felt like I'd be a great candidate for extensions. GBY Beauty was recommended to me by our beauty editor, Marie, and it's been one of the best recommendations I received all year. I go every few weeks to get my lashes filled, and yes it's a bit of extra maintenance (and an extra expense), but I am totally hooked by how great they look. Also it's reduced my overall beauty routine, because when my eyelashes are poppin' I don't need much in the way of makeup. I go to lash technician Ally at their West Hollywood location, and I would highly recommend to anybody LA-based who is considering lash extensions.
Valfre Sweet Cherry Bodysuit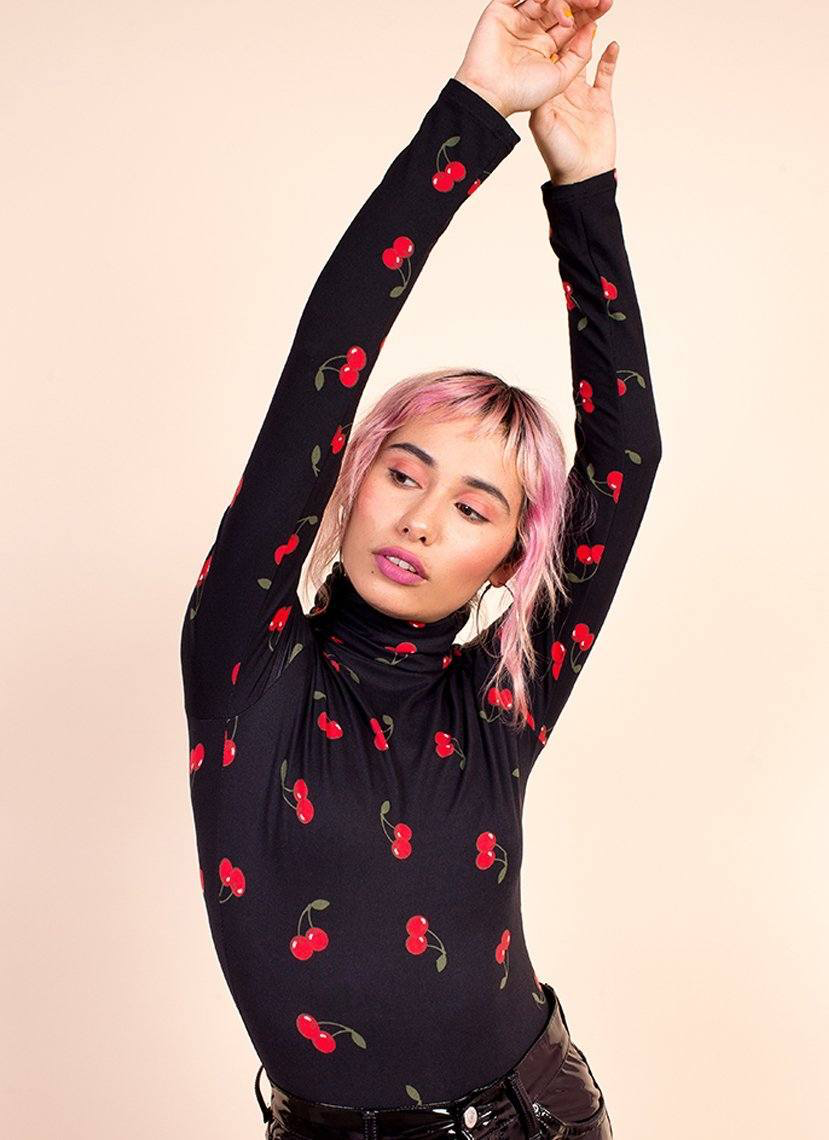 If I was a cartoon character, I would be depicted in this cherry bodysuit. I seriously would wear it everyday if I could. I love the cherry print, but most of all I love it because it's so dang SOFT. 
Cinnabon MiniBon Gift Box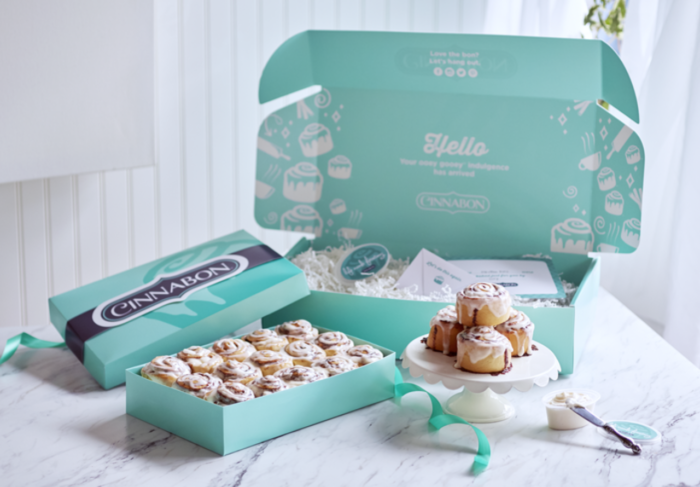 This was the year I tried to reduce my sugar intake, but that doesn't mean I don't treat myself. Life is short, y'all. I found out you can order gift boxes of Cinnabon online and my life has never been the same. I thought it was only a mall thing. The convenience of it all! Seriously, this discovery greatly improved my 2018.