WANT/NEED: The perfect kit to discover your signature scent, and more stuff you want to buy
Welcome to Want/Need, a daily roundup of the things HelloGiggles' Editorial Director and Deputy Editor are madly in love with, and what we — you guessed it — WANT/NEED. Our recommendations will include (but are not limited to) the perfect sandal, mom jeans you should totally wear to the office, pretty water bottles, and lipsticks that will make you feel unstoppable. Check back every day for new picks and deals!
Faithfull Playa Wide-Leg Jumpsuit, $169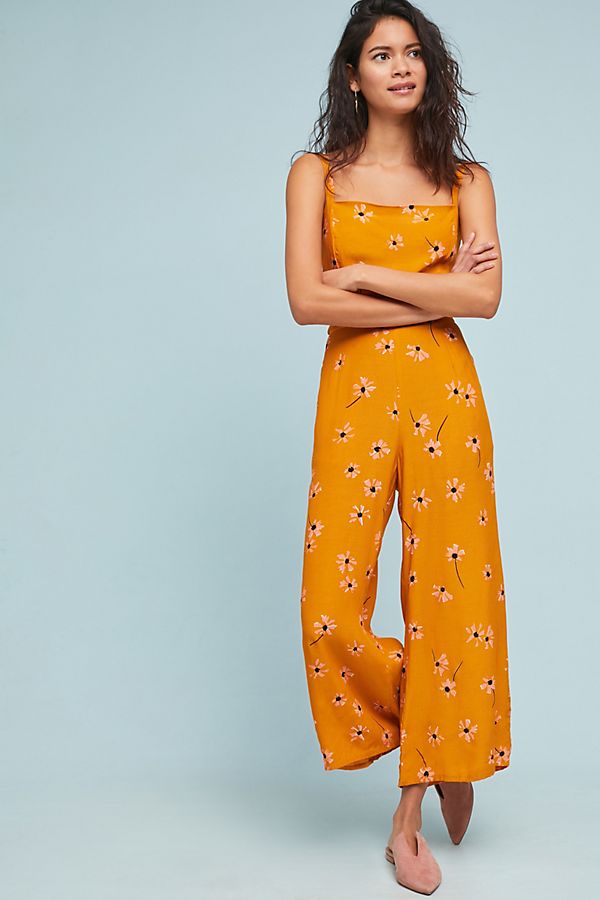 This orange jumpsuit is a dream. It even has pockets.
Shiseido Ibuki Smart Filtering Smoother, $23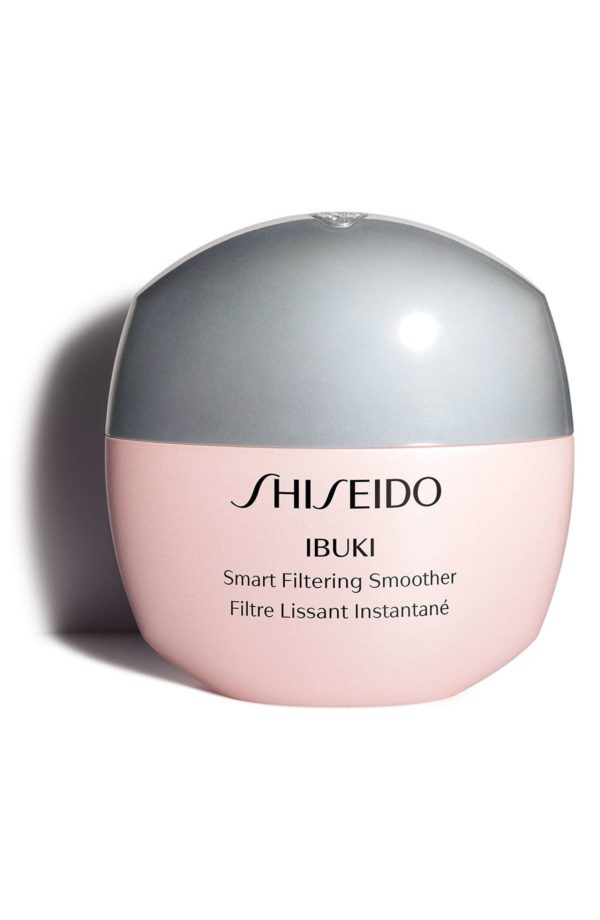 Our office manager, Iris, slacked me a before and after. Iris is gorgeous, so the before image is still pretty flawless. But you *could* tell that in the "after" photo, her skin looked almost…filtered. Like she had swiped a few times on Instagram Stories to zap her pores and brighten her face. But the magic was really just this Shiseido moisturizer, which is now her secret weapon. (Iris is also a makeup artist, so she knows her shit.) Now I just need to go buy my own bottle.
Pachinko by Min Jin Lee, $18.36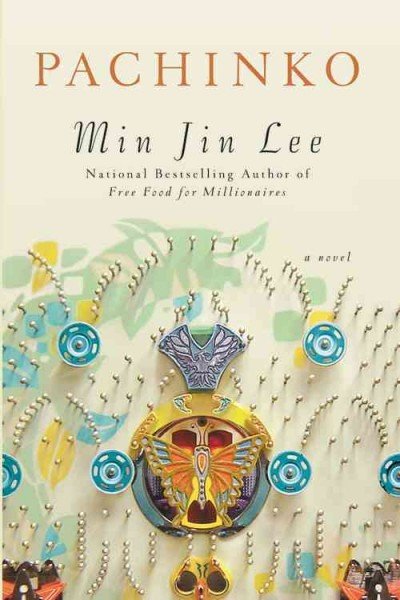 It's rare to finish a book and feel sad that there are no more pages. I felt this way with Pachinko, a 2017 National Book Award Finalist. The story follows a Korean family's journey to Japan in the '30s and the constant discrimination they face, generation after generation. The novel is also about love, family, and the sacrifice women (to this day) feel they must take. Though the book is rich with historical context, it's such an absorbing read, you'll finish it in a couple days.
Olive & Cocoa Gourmet Easter Crate, $144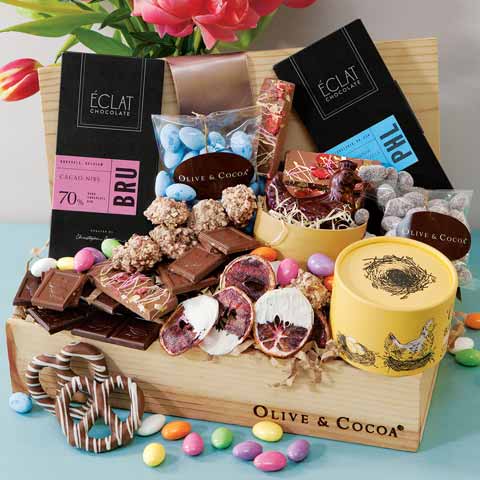 This gourmet crate takes Easter baskets to entirely new heights. Forget plastic grass and loose jelly beans, this beautiful gift crate comes chock full of ultra-fancy treats. Goodies like drizzled strawberry and pistachio bark, marshmallow almond bites, white chocolate blood orange slices and, my personal favorite, a dark chocolate chicken. If you want to up your Easter basket game this year, this gourmet crate from Olive & Cocoa is the way to go.
Ellis Brooklyn Bibliotheca Fragrance Discovery Set, $20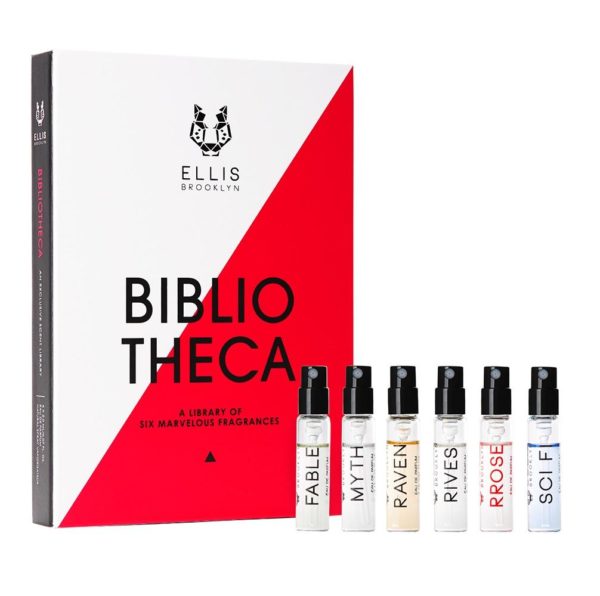 Our fabulous office manager, Iris, stopped me the other day as I walked by her desk to ask what perfume I was wearing, and I told her my absolute favorite: "Myth" from Ellis Brooklyn. I told her about their "discovery sets," where you can try different scents from the brand for just $20, which is the perfect way for online shoppers to discover a new scent. No schlepping to the department store, but also no dropping tons of cashola on a new perfume until you've tested multiple scents, Goldilocks style, so you can find the perfect one. Iris promptly bought Bibliotheca Discovery Set, and I can't wait to hear which one is her favorite!
Yoga Hustle Mat, $125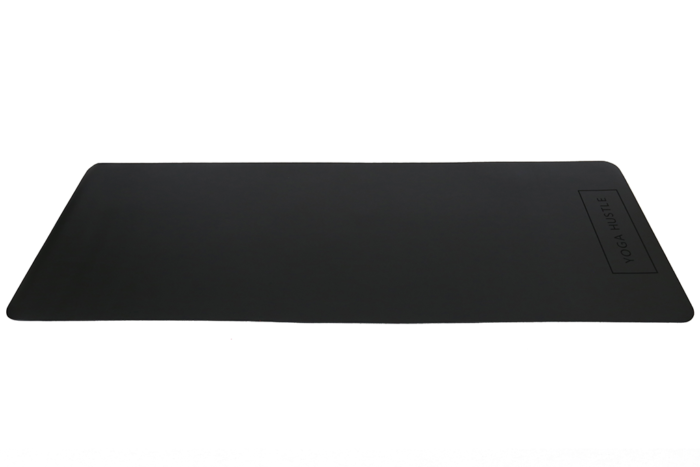 This is the best yoga mat I have ever used. Hands down. First I was a bit taken aback my the $125 price tag. For a yoga mat? But then when I actually used it, it made my old yoga mat seem like a ragged dish towel. It completely changed my whole at-home yoga routine, and I noticed that I was actually doing the moves more accurately on this mat. The biggest difference I noticed is that it's totally no-slip, so even when I'm sweatin' to the oldies, my mat doesn't turn into a slip and slide like my old one used to. It's also slightly longer and wider than a typical mat, so it's a lot easier to work on. If you're looking for the perfect luxury gift for the yoga enthusiast in your life, I would highly recommend Yoga Hustle.
While every product on Want/Need is hand-selected by HelloGiggles editors, HG may earn affiliate commission on some products.