WANT/NEED: The only elixir you need to get your glow back, and more stuff you want to buy
Welcome to Want/Need, a daily roundup of the things HelloGiggles' Editorial Director and Deputy Editor are madly in love with, and what we — you guessed it — WANT/NEED. Our recommendations will include (but are not limited to) the perfect sandal, mom jeans you should totally wear to the office, pretty water bottles, and lipsticks that will make you feel unstoppable. Check back every day for new picks and deals!
Clare V. Black Suede Tote, $445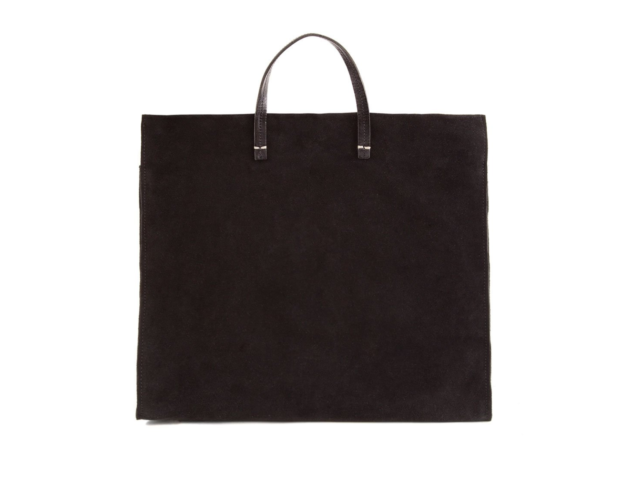 I found this exact bag (but navy blue) on Poshmark, and I haven't been excited about a bag since…I bought my last Clare V. bag on Poshmark! (Poshmark is my latest obsession and it should be yours, too.) It's large, it's beautiful, and it's everything I ever wanted in this life.
H&M Paper Napkins, $3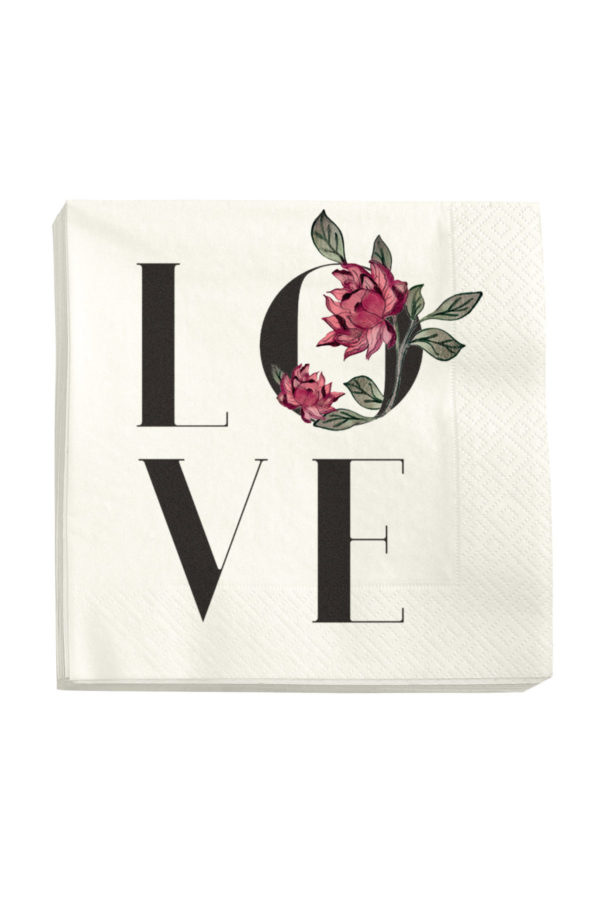 These napkins are gorgeous, and I don't care if you hate Valentine's Day, there is nothing wrong with napkins that say "LOVE" on them.
Rothy's Chili Red Flats, $145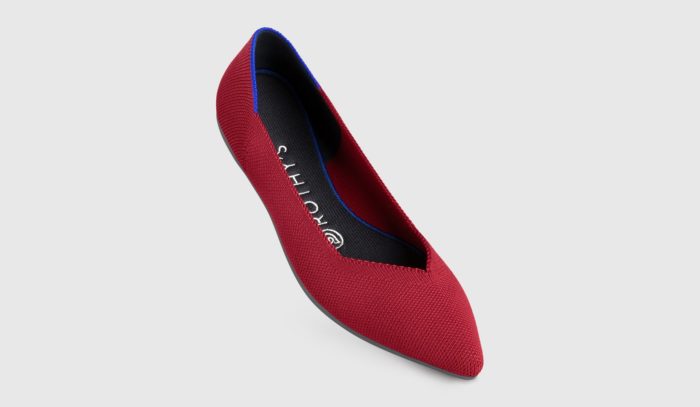 I cannot escape the ads for Rothy's flats on Instagram, so I finally gave in to see what the fuss was all about. Apparently not only are these flats great for planet earth (they're made of recycled water bottles, but you'd never know), they're also designed for comfort. I'm really digging these red ones right now — they're attention-catching, go with most things, and I just don't have enough red in my closet, and I think that warrants a purchase.
Girl Undiscovered Stars Aligning Face Elixir Oil, $65
It's so refreshing to come across a beauty brand that is really devoted to its message of female strength, like Girl Undiscovered. This New Zealand brand is "100% wild," meaning their natural ingredients go beyond just being free from pesticides; they are grown "wild and free." I'm obsessed with their Stars Aligning Elixir (love the poetic name!), because it deeply hydrates my sensitive skin without feeling greasy at all. Last night I was applying it while getting ready for bed, and the whole process just felt so calming and zen. Sometimes I have a tendency to rush through my nighttime skin care routine, but this elixir really helped me take a meditative moment for myself. Bonus: I'm a sucker for pretty packaging and the gorgeous bottle looks so nice on my vanity table.
Shoshanna Classic Cherry Bikini, $154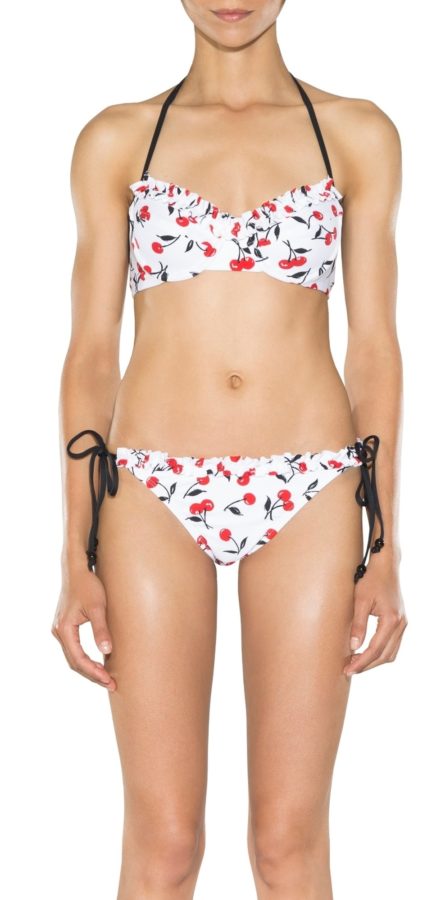 This darling cherry print bikini from Shoshanna makes me want to book a vacation, stat. I think I might have to plan a trip to Palm Springs just so I can wear this!
Alison Lou x Morgan Lane Valentine's Day Thong Set, $298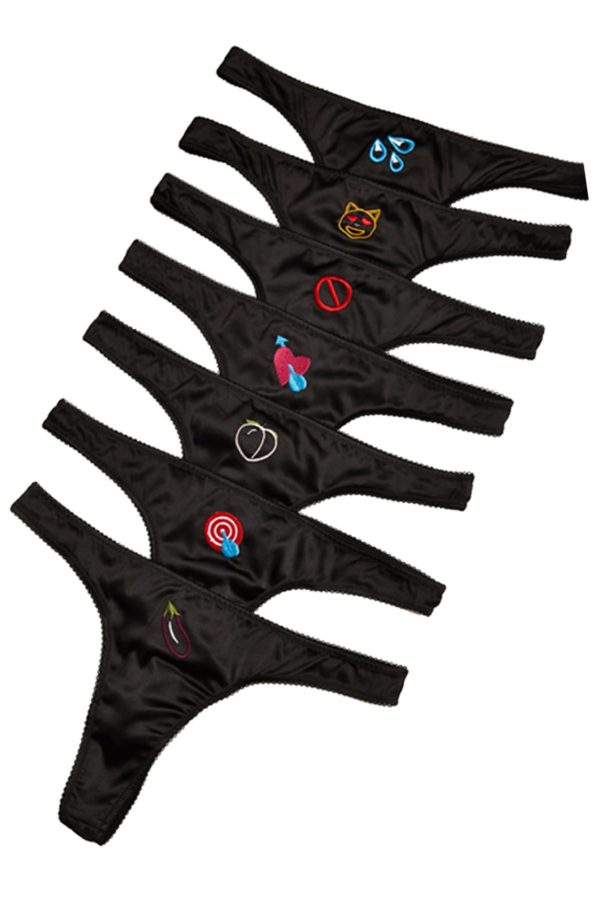 UM, I'm obsessed with this set of silk "naughty emoji thongs" from Alison Lou x Morgan Lane. They definitely come with a luxury designer price tag, but these are on my "dream splurge" list. Now that I know a silk eggplant emoji thong exists, I need it.
While every product on Want/Need is hand-selected by HelloGiggles editors, HG may earn affiliate commission on some products.