WANT/NEED: The best (and healthiest!) energy drink you'll ever taste, and more stuff you want to buy
Welcome to Want/Need, a daily roundup of the things HelloGiggles' Editorial Director and Deputy Editor are madly in love with, and what we — you guessed it — WANT/NEED. Our recommendations will include (but are not limited to) the perfect sandal, mom jeans you should totally wear to the office, pretty water bottles, and lipsticks that will make you feel unstoppable. Check back every day for new picks and deals!
Mirón Energy Drink, $13 (Pack of 4)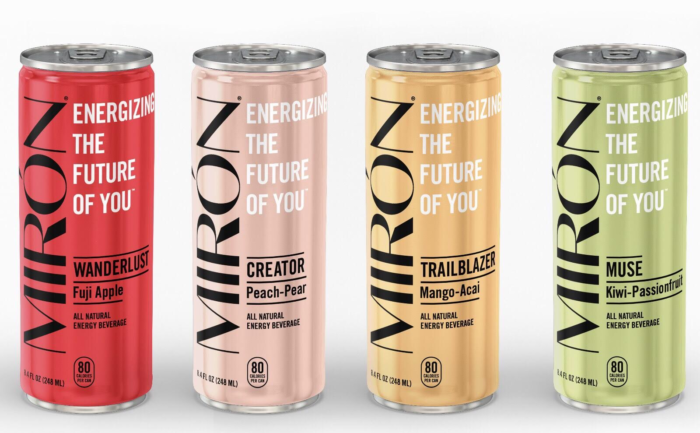 Our entire office was lucky enough to taste test Mirón, a new energy drink that is perfect for people who want an energy boost but are also concerned about health and wellness. Admittedly, I used to associate energy drinks with my college days, when I would slam back a synthetic energy drink that tasted like pennies and cough syrup so I could cram for a big exam. But Mirón has the opposite mentality of your textbook "energy drink." It's really more of a pick-me-up, rather than a jittery sugar rush of energy. It's perfect for when you've hit that midday slump and need a dash of extra pep. Each flavor only has five easy-to-pronounce ingredients, none of that crazy stuff with 30-letter-long names. It has caffeine and all-natural ingredients, so it tastes bright and fresh — not plastic-y like other energy drinks. Everyone in our office tried a can, and immediately I started hearing people say, "I felt like a zombie this morning, this is exactly what I needed" or "This is an energy drink? It's super delicious." I drank these while we worked live coverage during the Oscars, and I felt my pep kick in immediately. I felt myself focusing more closely while I edited an article, and it truly helped me tap into my creative side, which had temporarily gone to sleep that morning. I fully credit these drinks for keeping my creativity up during our marathon Oscar coverage on Sunday. My personal favorite flavor is the Fuji Apple, but there's also yummy Peach-Pear, Mango-Acai, and Kiwi-Passionfruit flavors. Mirón has officially challenged my image of what an energy drink can be and totally won me over. Our entire office is obsessed!
Best Home Fashion Faux Fur Throw, $80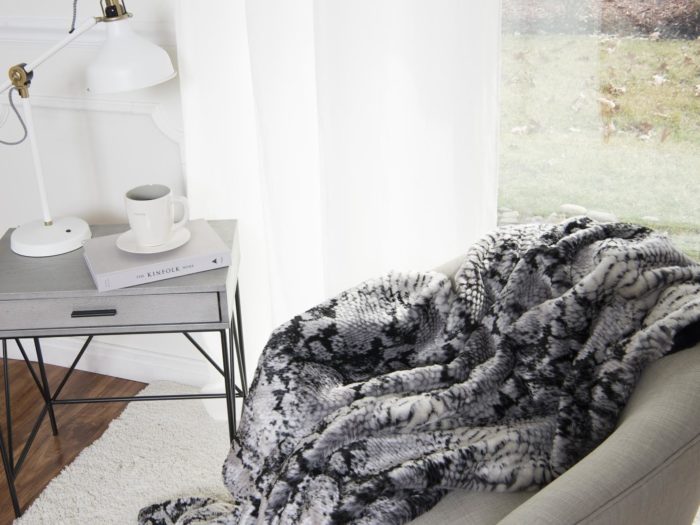 We've been having a real cold snap here in Los Angeles recently, and even though I'm from Boston originally, I'm just not made for this weather! I've been freezing, but this *ultra* plush throw from Best Home Fashion has literally saved my life. This blanket is as soft as a magical unicorn's mane, but it's also heavy and weighted so it gives more warmth than any other blanket I've ever owned. Seriously, this blanket was the best thing about my weekend, not even slightly exaggerating. All I want to do is cozy up on the couch, wrap myself up like a burrito in this blanket and fall asleep to Netflix. 
Cosabella Printed Long Sleeve Pajama Set, $135.50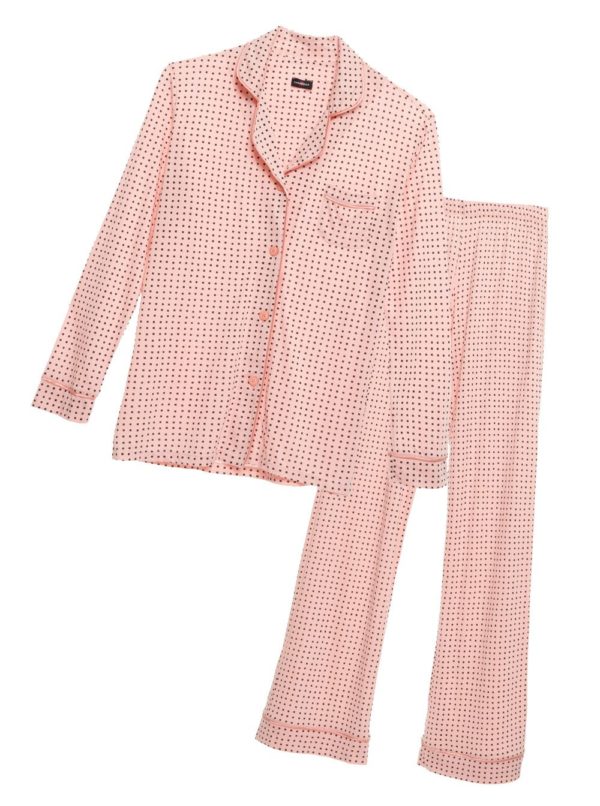 Some of my favorite items I own are from Orchard Mile, and it's because they have such a fabulous curation of goodies, like these perfectly sweet pajamas from Cosabella. If I only had to wear one pair of pajamas for the rest of my life, these would be it. Classic, timeless, and oh-so-pretty.
Ugg Scuffette Slipper, $85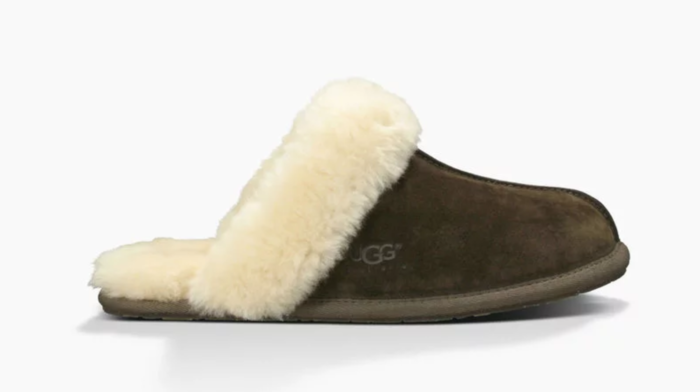 Tiffany Haddish has inspired me to buy some Ugg slippers (she wore them at the Oscars while presenting with Maya Rudolph, and it was the best thing ever). Maybe I'll even wear them to work, because why the hell not.
Bubble Tea Kit, $35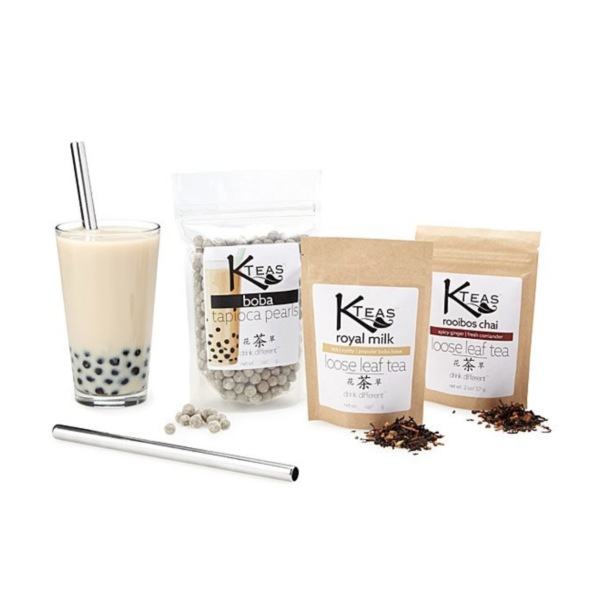 I love bubble tea! And now I can make my own with this kit because the world is a cool place sometimes.
Solid & Striped 'The Lucy Flower' One-Piece, $168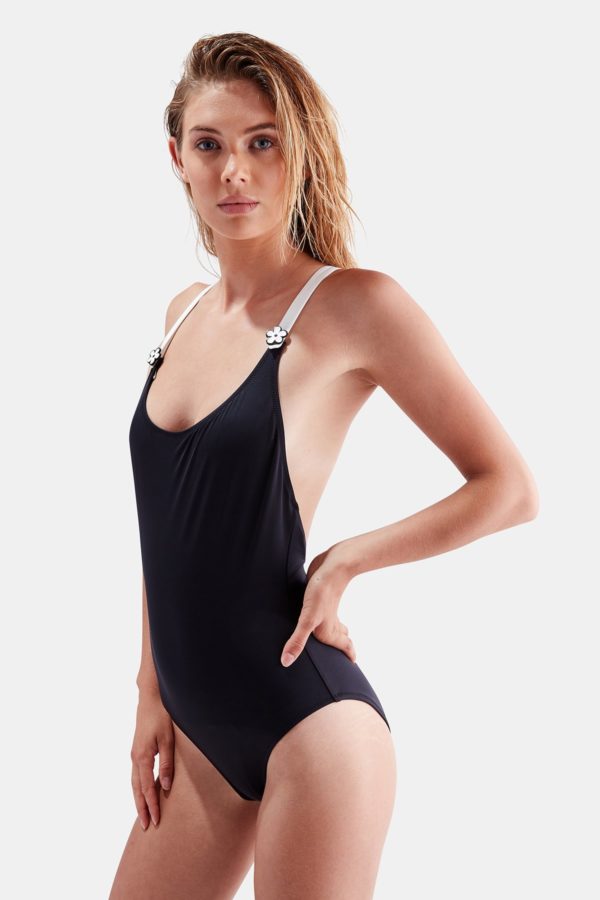 That flower detail! I'm looking for the perfect swimsuit right now because in theory, I'm going to go on vacation somewhere warm and maybe tropical (again, in theory). Maybe if I buy an expensive swimsuit, I'll just HAVE to take the plunge and just book a flight to Mexico, right?
While every product on Want/Need is hand-selected by HelloGiggles editors, HG may earn affiliate commission on some products.