WANT/NEED: The sweetest Valentine's Day collab you've ever seen, and more stuff you want to buy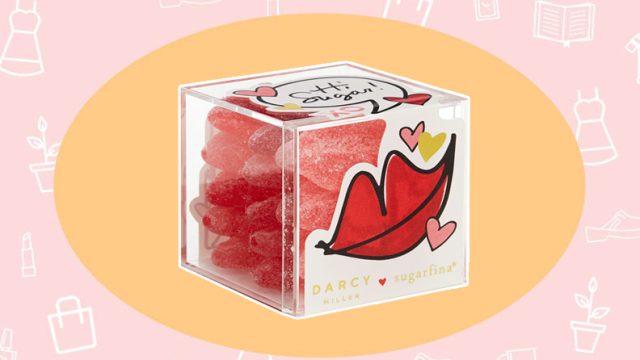 Welcome to Want/Need, a weekly roundup of the things our Deputy Editor, Emily Popp, is currently coveting. It might be a pair of pink leather loafers that make her feel like she's got her s*#t together, or a pool float in the shape of an avocado (because she's not over the novelty pool float trend). Or maybe it's as random as, like, dryer sheets. Basically this is all the stuff she's obsessed with. Poppy's picks, if you will.
Darcy Miller x Sugarfina "Hi Sugar!" Gummy Lips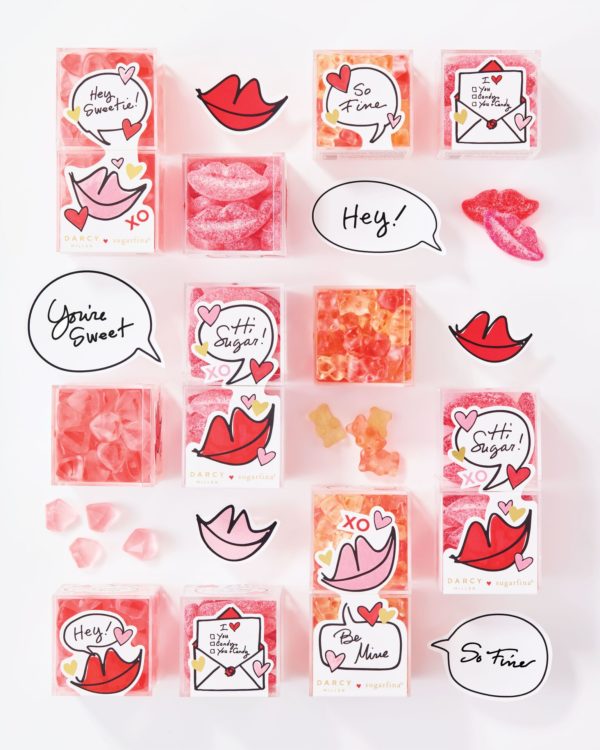 Valentine's and Galentine's Day are just around the corner, darlings! That means it's time to stock up on some sweet things for your Sig. O. and/or gal pals. Look no further than party planning extraordinaire Darcy Miller's first product line, available exclusively at The Carousel @ Bloomingdales. The "Love Is…" pop-up shop is running now until March 4th. Darcy's got all kind of darling goodies, but my favorite might be her collab with Sugarfina, featuring three candy cubes adorned with her artwork; they come in ultra-romantic flavors, like rosé and Dom Perignon Champagne. I'm a huge gummy lover, so I'm definitely gifting these to my favorites this Val & Galentine's. Now, if your sweet tooth isn't as intense as mine, you might prefer Darcy Miller's other gift options, like her collab with serving ware brand Lenox, featuring a set of ivory bone china plates with her whimsical illustrations. There's also an embroidered Levi's jacket and jeans and even a gold tandem bicycle! When it comes to sweet Valentine's Day gift options with a extra dose of whimsy, Darcy Miller's creations are the perfect pick. There's all sorts of love-filled confections—edible and otherwise—in this collection, so go scoop 'em up now! 
Gaea Extra Virgin Olive Oil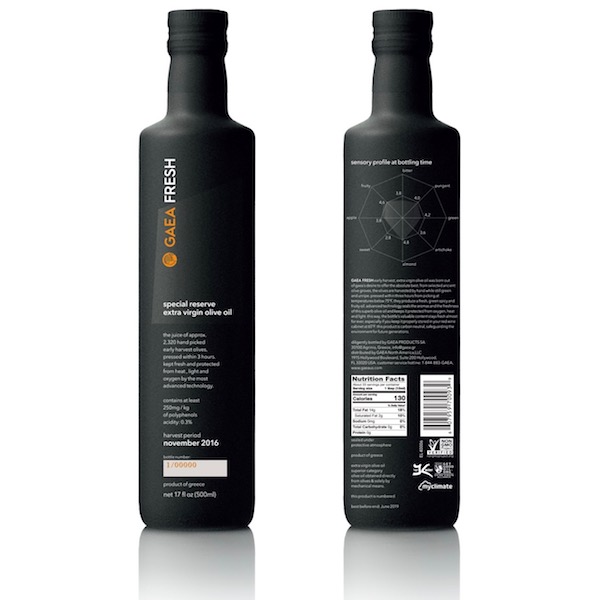 Olive oil is one of those things that I never really felt the need to get a "top shelf" version of. I'd just grab the generic brand at the grocery store and call it a day. But then I watched Salt Fat Acid Heat on Netflix, and they have an episode where they show how olive oil is made and explain how you can tell if your olive oil is "rancid" (aka expired, gone bad). I immediately went into my kitchen and discovered my olive oil was, in fact, tragically rancid. So I decided to upgrade. I discovered Gaea Fresh, and I can definitely taste the difference over the bottom shelf stuff I was using before. It tastes spicy, fruity and smooth and just elevates my whole cooking situation. 
Dolls Kill Horoscopez Luna Levitate Crop Sweater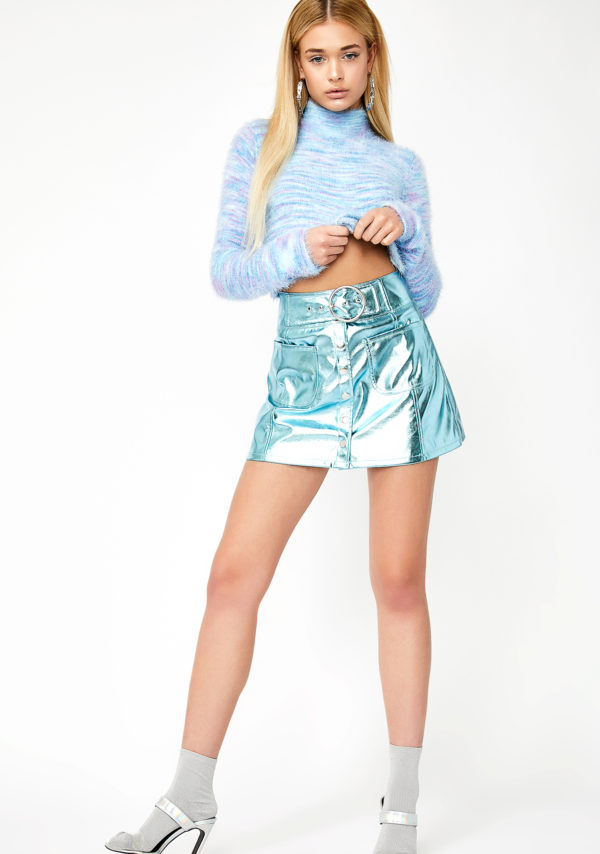 I've been a fan of Dolls Kill for years, and recently they opened up a brick-and-mortar store just around the corner from my apartment. It was meant to be! Side note: the store on Fairfax is worth a visit if you live in the Los Angeles area. It's sort of part clothing store, part rave…definitely worth a pop in! They recently came out with a Zodiac-themed collection called "Horoscopez," featuring a new line for each sign—first up, Aquarius. I'm a Virgo, but that doesn't mean I can't channel my inner water sign. I'm obsessed with this fuzzy cropped sweater, because I love pastel colors and this top is soft AF. Seriously, it makes me feel like I'm wrapped up in an angel's wings. It's freaking cozy and I would live in this sweater if I could. 
Jack Black Double-Duty Face Moisturizer SPF 20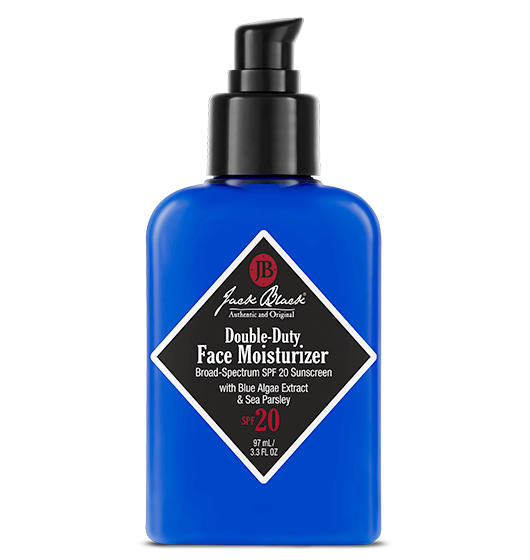 Like I mentioned earlier, Valentine's Day is just around the river bend. This face moisturizer makes a perfect gift for the dude in your life, especially because it has SPF in it. I find that a lot of men's moisturizers don't have SPF in them, and sun protection is just as important for guys! This one is SPF 20, and it's made with blue algae extract and sea parsley. Fancy! It's also pretty ginormous (3.3 ounces) for $28 of moisturizer. He'll get plenty of mileage out of this. Protect your guy from harmful UV rays and give him the gift of good skin.
Working Sundays Velvet Blush Headband
Nicole Richie recently launched HoneyMinx, available exclusively at Working Sundays. I love all her boho offerings, but I'm really coveting this velvet blush headband. I'm really glad headbands are coming back, btw. I used to rock them all the time when Gossip Girl was still on the air. Ah, those were the days. Anyway, I digress. I think this headband would make a sweet little Galentine's Day gift for your boho bestie.
2017 The Independent Chardonnay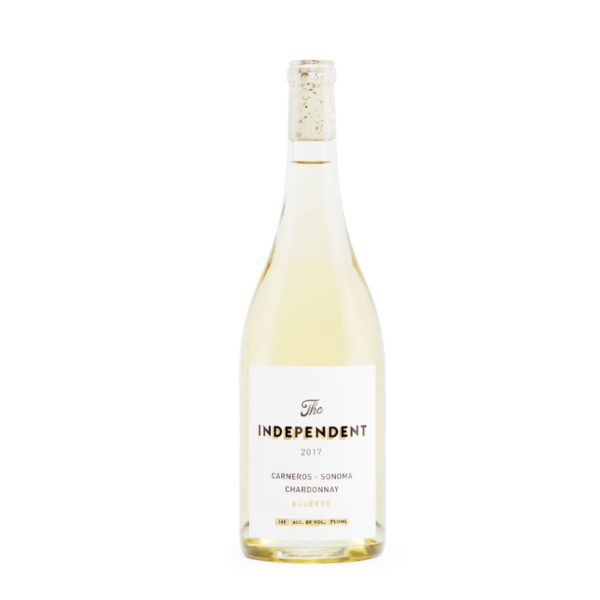 When I'm choosing wine for myself it's easy as pie, but when I'm shopping for a higher-end vino for a friend or to bring to a party, it's somehow a nerve-wracking affair. Which one should I choose? Will they like it? Is it "nice" enough??? It's stressful! Recently I discovered this chardonnay for when I want to bring a fancier wine that is still reasonably-priced and won't blow my brunch budget. I brought it to a small gathering at a friend's apartment the other day, and it was a perfect crowd-pleaser. It's smooth and dry with bright notes of apricot and pear. It's the perfect white winter wine, IMO. 
BLACK+DECKER 4-Quart Slow Cooker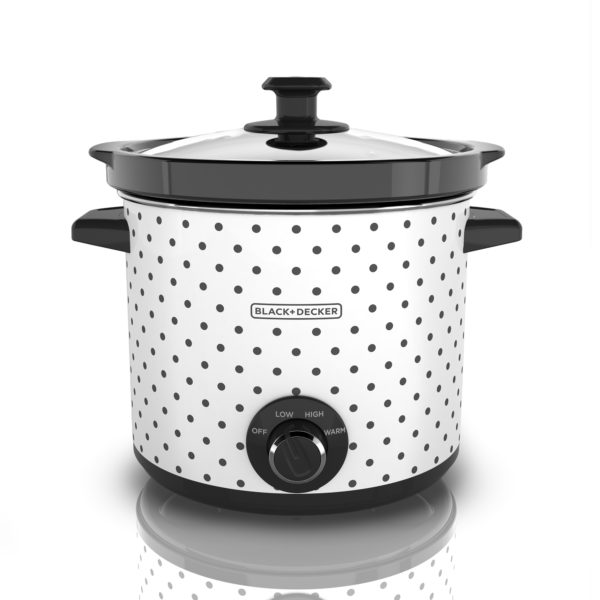 I haven't used this slow cooker, so I can't speak to it's effectiveness as a kitchen product—but I can speak to the fact that it's dang cute! I love when utilitarian products get a chic upgrade, like this polka-dot pattern.