WANT/NEED: Silk "friendship scrunchies," and more stuff you want to buy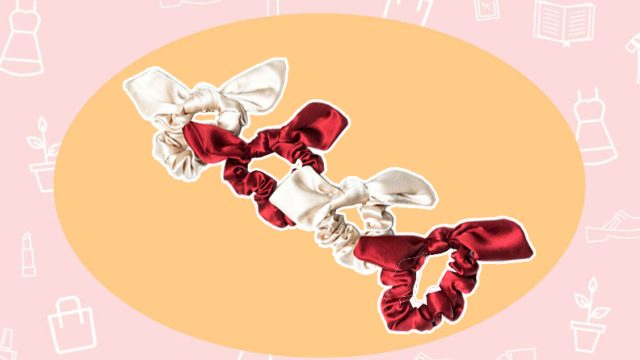 Welcome to Want/Need, a weekly roundup of the things our Deputy Editor, Emily Popp, is currently coveting. It might be a pair of pink leather loafers that make her feel like she's got her s*#t together, or a pool float in the shape of an avocado (because she's not over the novelty pool float trend). Or maybe it's as random as, like, dryer sheets. Basically this is all the stuff she's obsessed with. Poppy's picks, if you will.
Maggie Wu Studio BFF Silk Scrunchie Set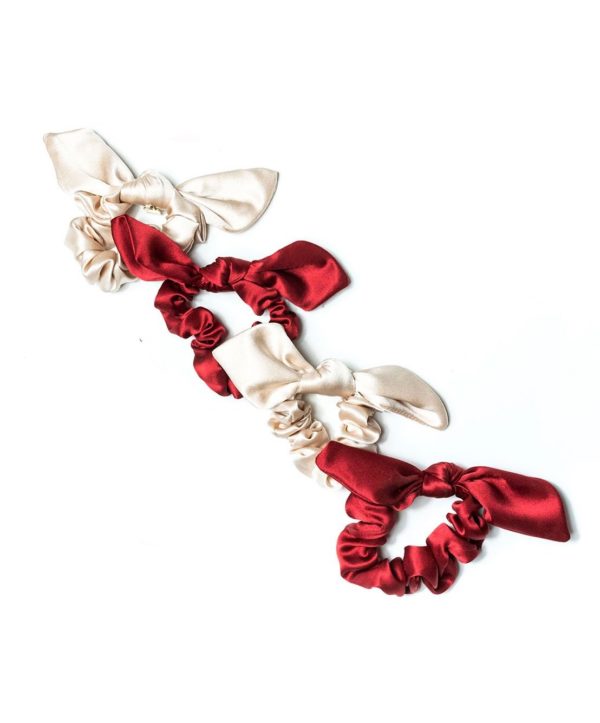 Growing up my best friend and I had a friendship necklace from Limited Too that we never left home without wearing. I'm obsessed with this BFF silk scrunchie set from Maggie Wu Studio, because it's basically the adult version of the friendship necklace from my childhood. I'm also particularly obsessed with silk scrunchies. I have one that I've worn so much that it's completely frayed. I wear it whenever I work out, which yes, wearing a silk scrunchie to the gym might seem a bit extra, but I love it because it doesn't crease my hair! I also love a fancy scrunchie, because I can roll out in sweats without a lick of makeup on and pull my hair up in a fancy AF silk scrunchie and I feel put together. Clearly I'm all about the silk scrunchie trend. This set comes with four scrunchies, a red and pale pink one for your bestie and a red and pink one for you. It's the ultimate high-end Galentine's Day gift for the Ann Perkins to your Leslie Knope. 
Henry's Hard Sparkling Water Variety Pack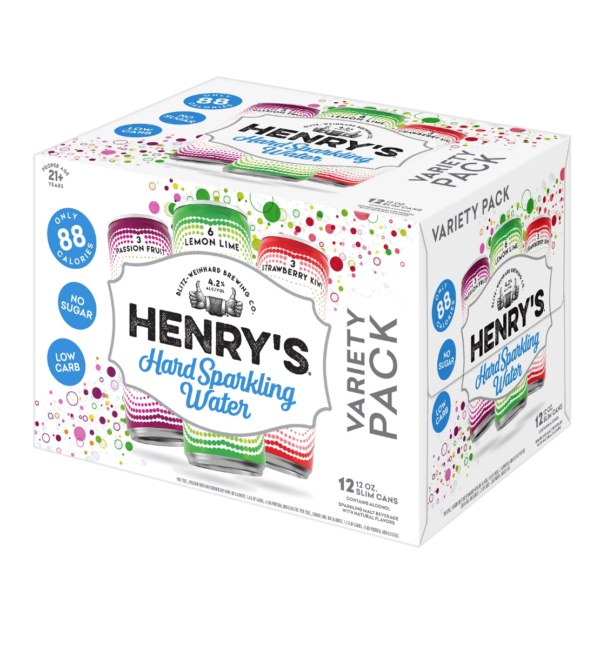 I recently got into hard sparkling water, and it's basically replaced beer for me. Although, I'll always had a soft spot for a cold beer, to be sure. But I am obsessed with Henry's Hard Sparkling Water, because they're only 88 calories with no added sugar, and they don't make feel bloated at all. After I drink beer I always feel like I just participated in a subway sandwich eating contest. A Henry's Hard Sparkling press mailer was sent to me, so I was able to sample this drink—but I actually loved it so much that after I finished the samples, I drove to the grocery store and bought another case to bring to a Super Bowl party. That's pretty much the highest compliment I can think of. After trying this stuff gratis, I went straight to the grocery store to stock up on more because I knew this would be a crowd-pleaser for the Super Bowl. The game was boring AF, by the way, and the hit of the party by far was these drinks. Everyone kept saying, "These are only 88 calories?!" And we all joked that the party was starting to feel like a really long commercial for Henry's Hard Sparkling Water. But seriously, they're super delicious. My personal favorite flavor is the lemon lime, but all three flavors are yummy. I like that the taste is really natural and light, not "chemically" like some canned alcoholic drinks. This is, hands down, one of the best hard sparking waters out there, IMO. 
n:PHILANTHROPY Meryl Bodysuit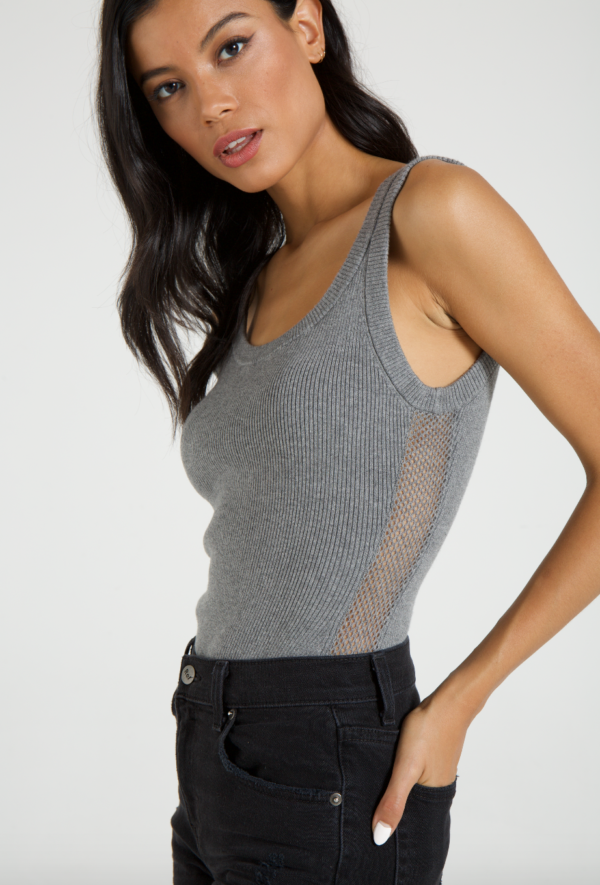 Never underestimate the power of a great staple. You can get so much mileage out of a high-quality, neutral-colored tank. I am total "emoji heart eyes" over this bodysuit tank, because it has a sexy mesh panel on the side for extra visual interest. I'd wear this with high-waisted distressed jeans and white sneakers for a super easy off-duty look. 
EveryPlate Meal Delivery Service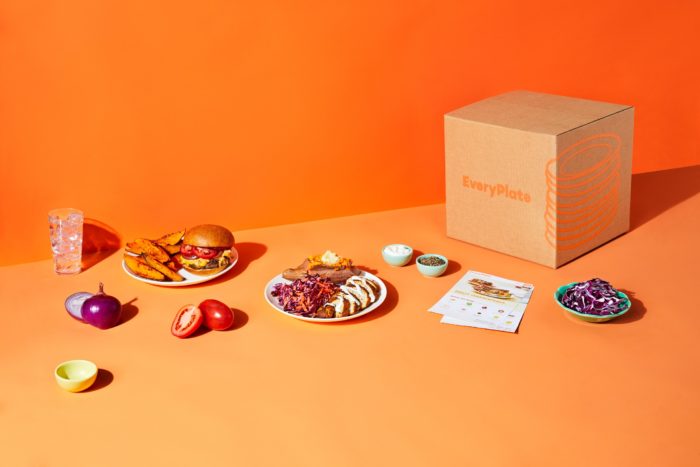 Meal delivery services are one of those things that I ignored forever, and then once I actually tried them I instantly became level-10 obsessed. The last one I tried out was EveryPlate, which struck my interest right away because it bills itself as the "best value meal kit" with dinners at $4.99 per meal, which is pretty dang cheap. I tried out three meals (meatloaf, smoky-sweet pork chops and balsamic steak), and what I loved most about this service is how easy-to-follow the recipes were, and also that they were ultra-filling. I got the 2-person option, and I will say some of the sides were a bit on the small side. The roasted zucchini, for instance, at first seemed like it was for one person, not two. I could have done with a little more vegetables. But these recipes were so easy to follow even if you manage to always screw something up in the kitchen—you'll be able to handle these. My favorite meal was actually the meatloaf with brown butter sweet potatoes and roasted zucchini. I'm pretty sure I hadn't had meatloaf since the '90s, and it was so freaking delicious and easy to whip up. The ingredients for all the meals comes mixed together in one box, and this is a small thing, but I do like when meal delivery services separate out the ingredients based on meal. However, if this teeny tiny inconvenience lowers the price, I'll take it. I think what I like most about EveryPlate is that it takes something that feels out of reach for those of us ballin' on a budget and makes it affordable and accessible. It's more bare-bones than some of the meal delivery services boasting crazy-fancy ingredients like saffron, but the recipes are fresh, delicious, and hearty. If the one thing that was stopping you from trying out a meal delivery service was the price, I'd highly recommend starting with this one. 
Beach Riot Metallic Heart Bowie Top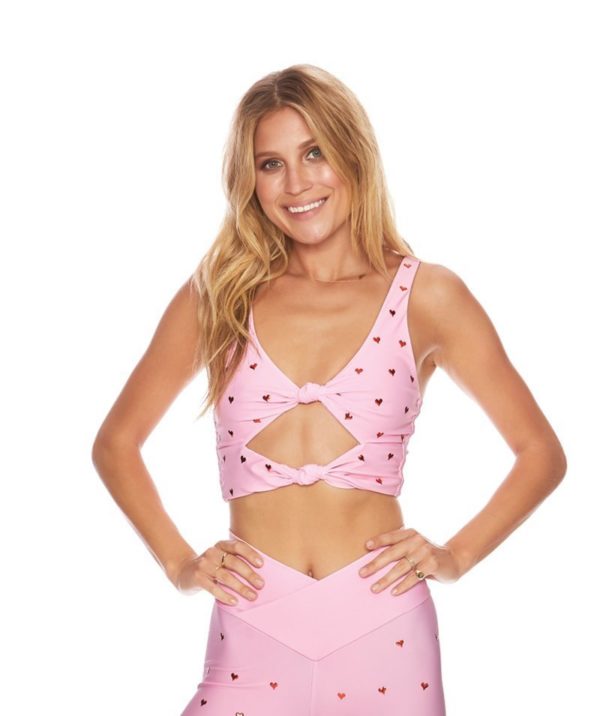 I've had my eye on pretty much all of Beach Riot's fitness apparel. It's all so good it's hard to choose a favorite. But in honor of Valentine's Day this week, I'll choose this heart top, because it's so cute you could wear it to the gym or pair it with jeans or a mini skirt for a beach day look. 
Reef Voyage Boot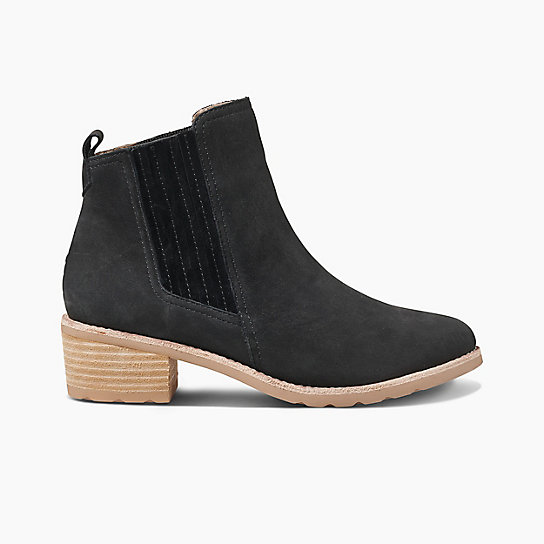 Reef makes some of my favorite sandals, but did you know they also make non-flip-flop shoes? Yes, one of my favorite pair of boots I've been wearing all winter is from Reef. Who knew!? I love them because they go with everything, they have a bit of a heel but are still one of the most comfortable pairs of shoes I own, second only to sneakers. 
TCHO Galentine's Day Chocolate Sampler Cube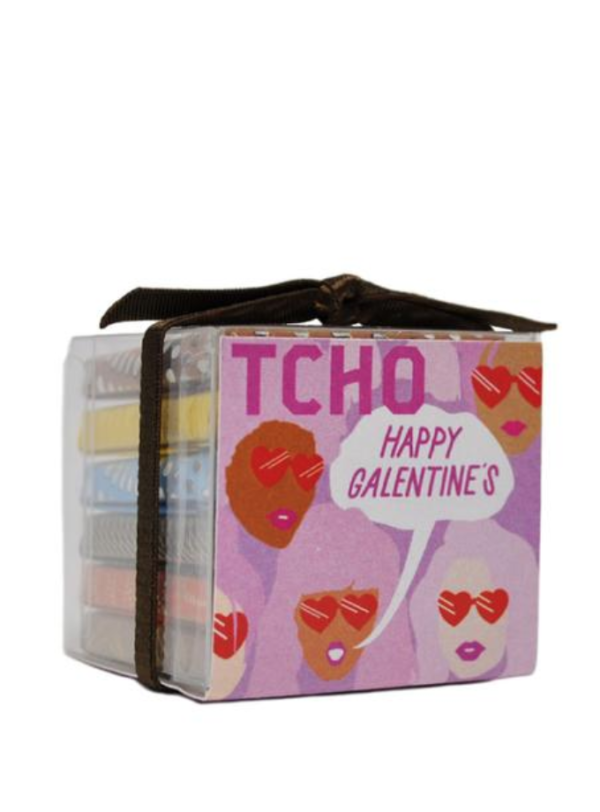 How freaking cute are these Galentine's Day chocolate sampler cubes from TCHO? And at $5.99 a pop you can get 'em for all your best gal pals.
Highline Wellness CBD Gummies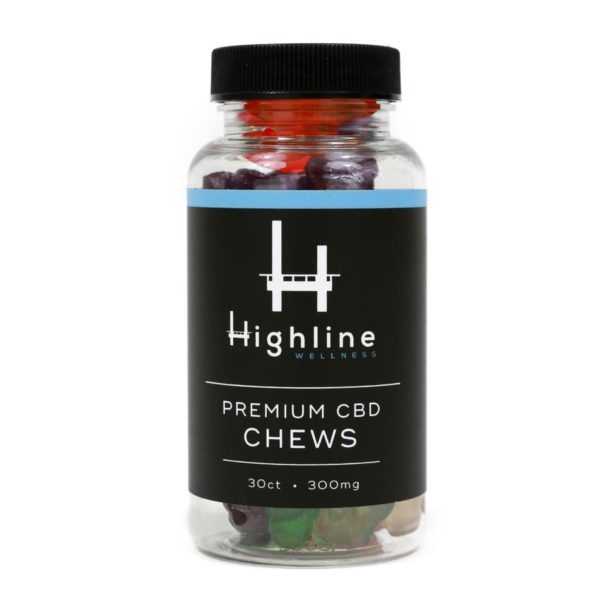 I've only very recently gotten on the CBD bandwagon, but I have to say, I'm getting more and more into it. It's a personal preference, but I prefer CBD in gummy form versus a tincture or a drop. I sampled Highline Wellness's CBD Chews and right away I noticed the taste—delicious and candy-like, but not overly sugary tasting. I took one gummy when I was feeling particularly overwhelmed after a non-stop workweek, and I did notice a calming effect pretty quickly. It helped just enough to re-focus me and clear me of that "brain fog" I always experience around 4 p.m. I was super impressed! Now, I know $35 for a bottle of gummy bears isn't cheap, but quality CBD products come with a price to boot. So I would recommend this if you're already a CBD fan willing to shell out a bit of cash.
Chateau Ste. Michelle Columbia Valley Rosé

I love rosé all year long…but we are in prime rosé time right now, aka February, aka Val and Galentine's Day month. So I would be remiss if I didn't include a rosé this week. I am loving this Chateau Ste. Michelle Columbia Valley Rosé, because it has a fancy name and a fancy taste: dry and bright with notes of wild strawberry and citrus zest. So you'd think it'd have an ultra expensive price, but it's actually super reasonable at $15. I also love a rosé that is a really pretty, saturated shade of pink, like this one. Because after all, you are what you pink.