WANT/NEED: A fancy rose gold juicer, and more stuff you want to buy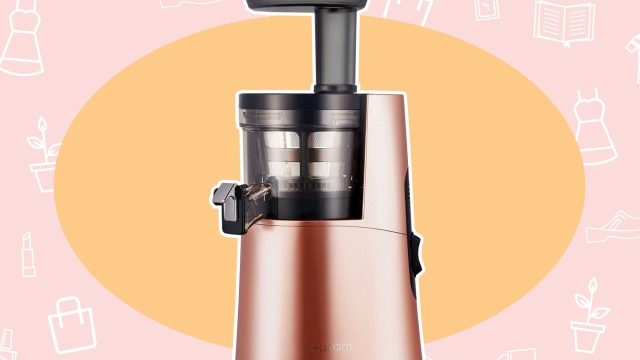 Welcome to Want/Need, a daily roundup of the things HelloGiggles' Editorial Director and Deputy Editor are madly in love with, and what we — you guessed it — WANT/NEED. Our recommendations will include (but are not limited to) the perfect sandal, mom jeans you should totally wear to the office, pretty water bottles, and lipsticks that will make you feel unstoppable. Check back every day for new picks and deals!
Hurom H-AA Slow Juicer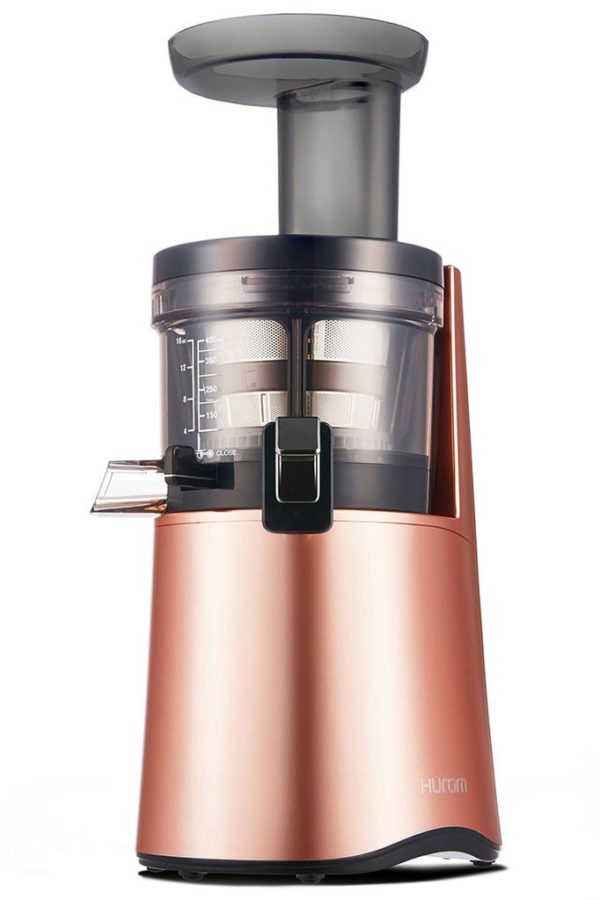 Once in a while a gadget or gizmo comes along in my life that is a total…drumroll…game changer. That term gets tossed around a lot, but I don't use it lightly. I've never owned a fancy juicer before until this one from Hurom, and it is the juicer to end all juicers. First of all, it's rose gold. I mean, c'mon. Very on brand for me. Secondly, it's a juicer, yes, but it also does a hell of a lot more. You can toss a bunch of almonds in there and make fresh almond milk! You can make fresh fruit sorbet, y'all. So it's not just a kale smoothie machine. Although you can make all the kale smoothies your heart desires, too. There's a lot of parts involved, but the instructions are very intuitive, so setup is not that intimidating for such a professional-grade kitchen tool. My mornings have gotten so much healthier with a juicer in my life, because instead of just slamming back some caffeinated something or other, I am much more likely to make a balanced fresh fruit and veggie juice. If you're wanting to splurge on your mom this Mother's Day, I'd highly recommend this rose gold beauty. 
Breyers Delights Mini Cups Vanilla Cupcake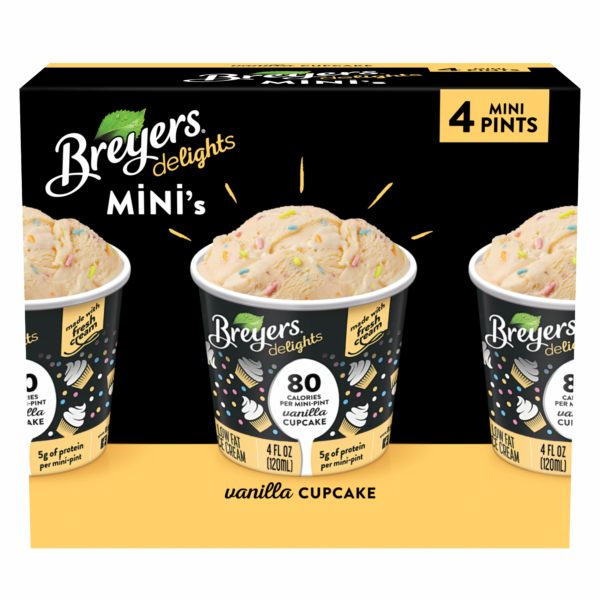 Fun fact about me: I love a mini. I always gravitate to snacks in mini size. They're fun and much less stressful than the jumbo, family-sized snacks that I can definitely polish off…but then I feel like I want to sink so deep into my couch until I become part of it. I am obsessed with the Breyers Delights Mini Cups in Vanilla Cupcake flavor, because they taste like a birthday party. The taste is rich and creamy, and I immediately checked the nutritional information on the back and was shocked to see it's only 80 calories. These are my new sweet treat go-to.
Mango Detachable Belt Dress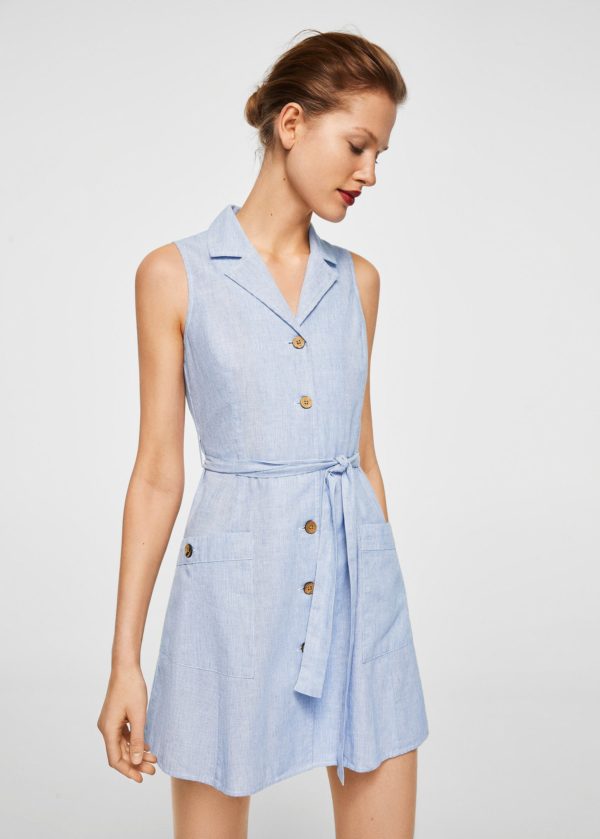 This is the perfect dress for perusing the flower selection at your local farmer's market.
La Roche-Posay Hydrating Anti-Aging Serum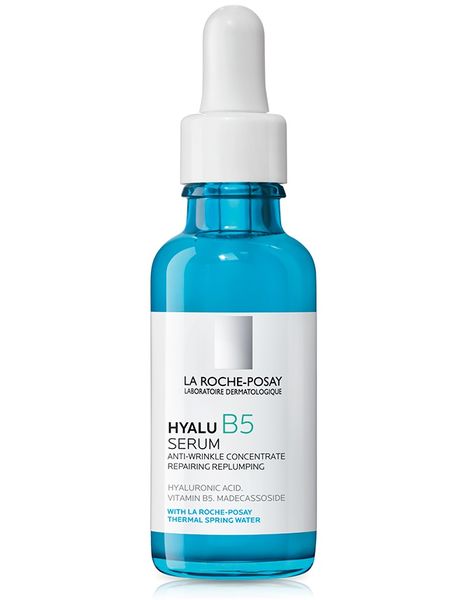 I'm such a huge fan of La Roche-Posay. All of their products truly work, including this new serum that contains hyaluronic acid, which plumps and repairs your skin. You only need to use a tiny bit to cover your entire face, so this tiny bottle is powerful.
Everlane Editor Slingbacks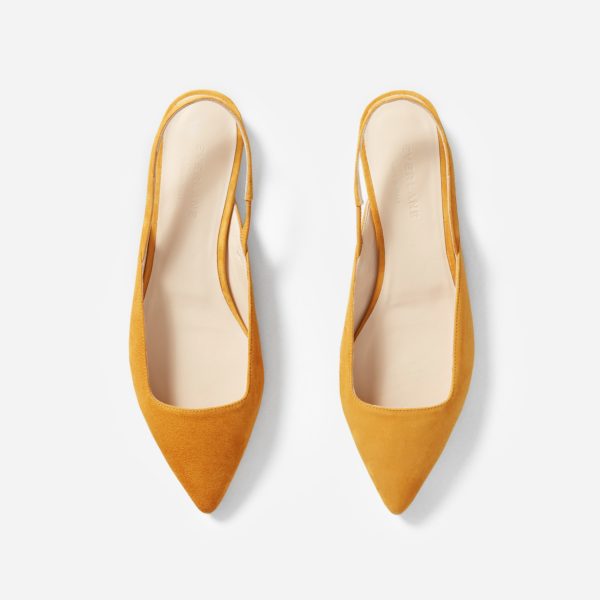 Everlane's new Editor Slingbacks come in a few different colors. The one I'm eyeing the most right now is this mustard yellow. This will go perfectly with some mom jeans and a black top.
Rebecca Minkoff Stacked Triangles Ear Climber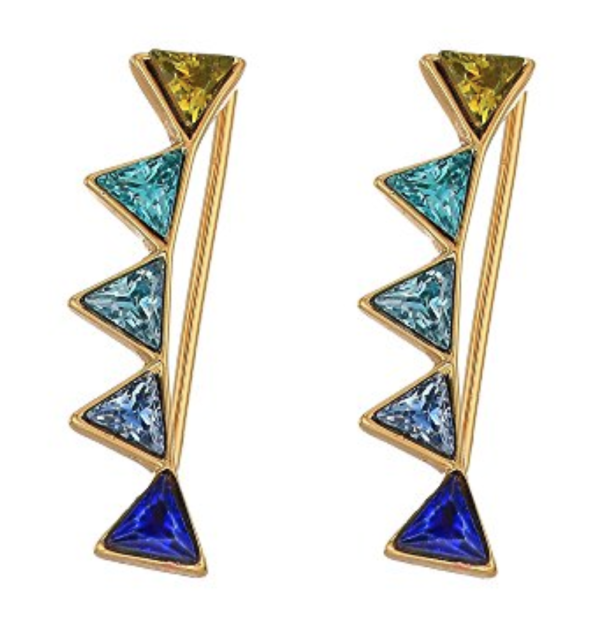 This reminds me of something Allure EIC Michelle Lee would wear (I follow her on Instagram and am unabashedly obsessed with her style) — it's "pretty punky" which is her signature look. While I'm normally too scared to try anything too ~edgy~, these earrings are just the right amount of rebellion for me.
While every product on Want/Need is hand-selected by HelloGiggles editors, HG may earn affiliate commission on some products.