WANT/NEED: A recipe book from HG's very own mixologist, and more stuff you want to buy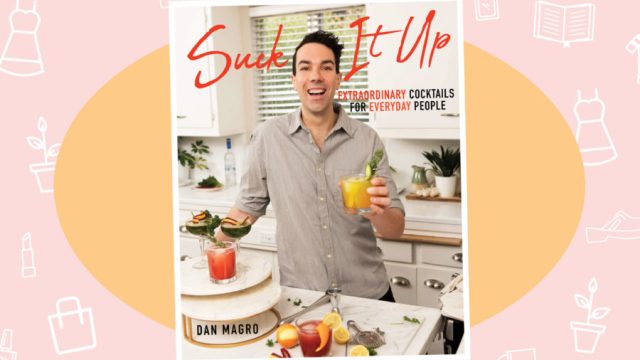 Welcome to Want/Need, a daily roundup of the things our Deputy Editor, Emily Popp, is currently coveting. It might be a pair of pink leather loafers that make her feel like she's got her s*#t together, or a pool float in the shape of an avocado (because she's not over the novelty pool float trend). Or maybe it's as random as, like, dryer sheets. Basically this is all the stuff she's obsessed with. Poppy's picks, if you will.
Suck It Up: Extraordinary Cocktails for Everyday People by Dan Magro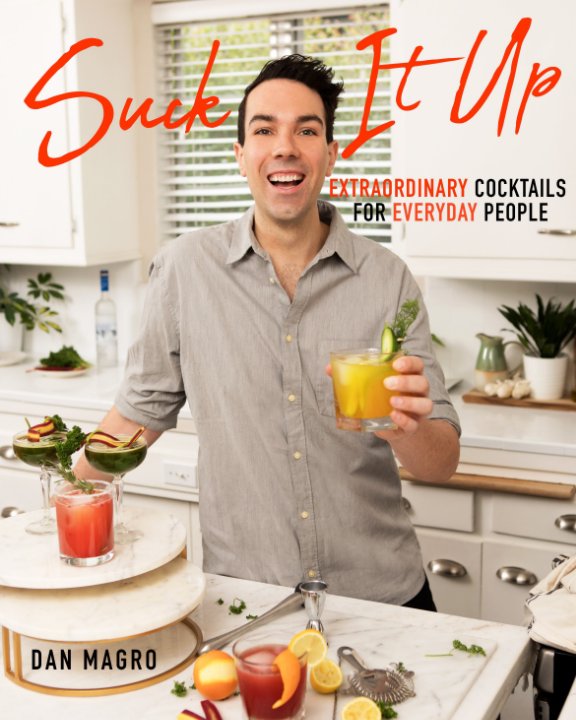 HG's very own Dan Magro is a fiercely talented hobbyist mixologist, and he wrote a book: Suck It Up: Extraordinary Cocktails for Everyday People is equal parts hilarious and helpful, just like the author himself. Dan mixes his savage sense of humor with his rarefied tastes and makes it all utterly accessible. Find out how to make whimsical and delicious adult beverages with equally clever names (Saved by the Bell Pepper, Bibbity Bobbity Boo). They're all high on sophistication, but with a heavy dose of real-talk. You don't have to be a cocktail snob to actually make these drinks. If you've ever thought about dipping your toe into the craft cocktail pond, this is the book for you. Read HG's full review of this masterful recipe book here. It's out in hardcover now, available on Amazon (or download on iTunes for $9.99). Buy one for you and one for your mama for Mother's Day, if she likes the sauce! 
Nicole Alex Tessa Tank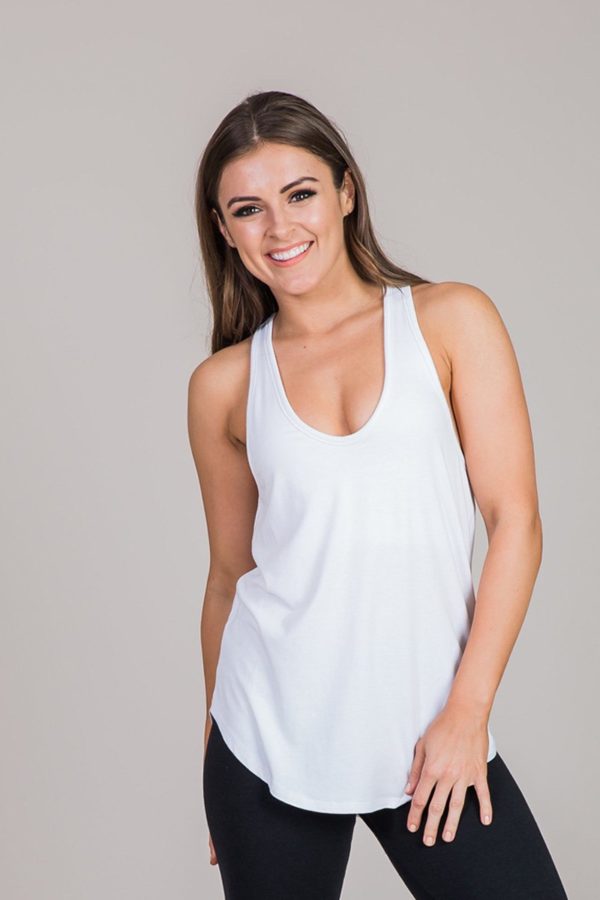 I've been on the hunt for the perfect classic tank top for what feels like years and I FINALLY found it. Behold, this tank from Nicole Alex, a brand new luxury apparel line of staples. I'm obsessed with this top because it's so freaking soft, but it's also got this super flattering cut and neckline which is actually hard to find in a basic tank — often, they tend to be to bulky and don't showcase your frame. Bonus: It has a built-in shelf tank, so no need to worry about finding the right bra to go with it. I already have this in black, but I love it so much I think I need to also get it in white.
Kololo Giant Seashell Float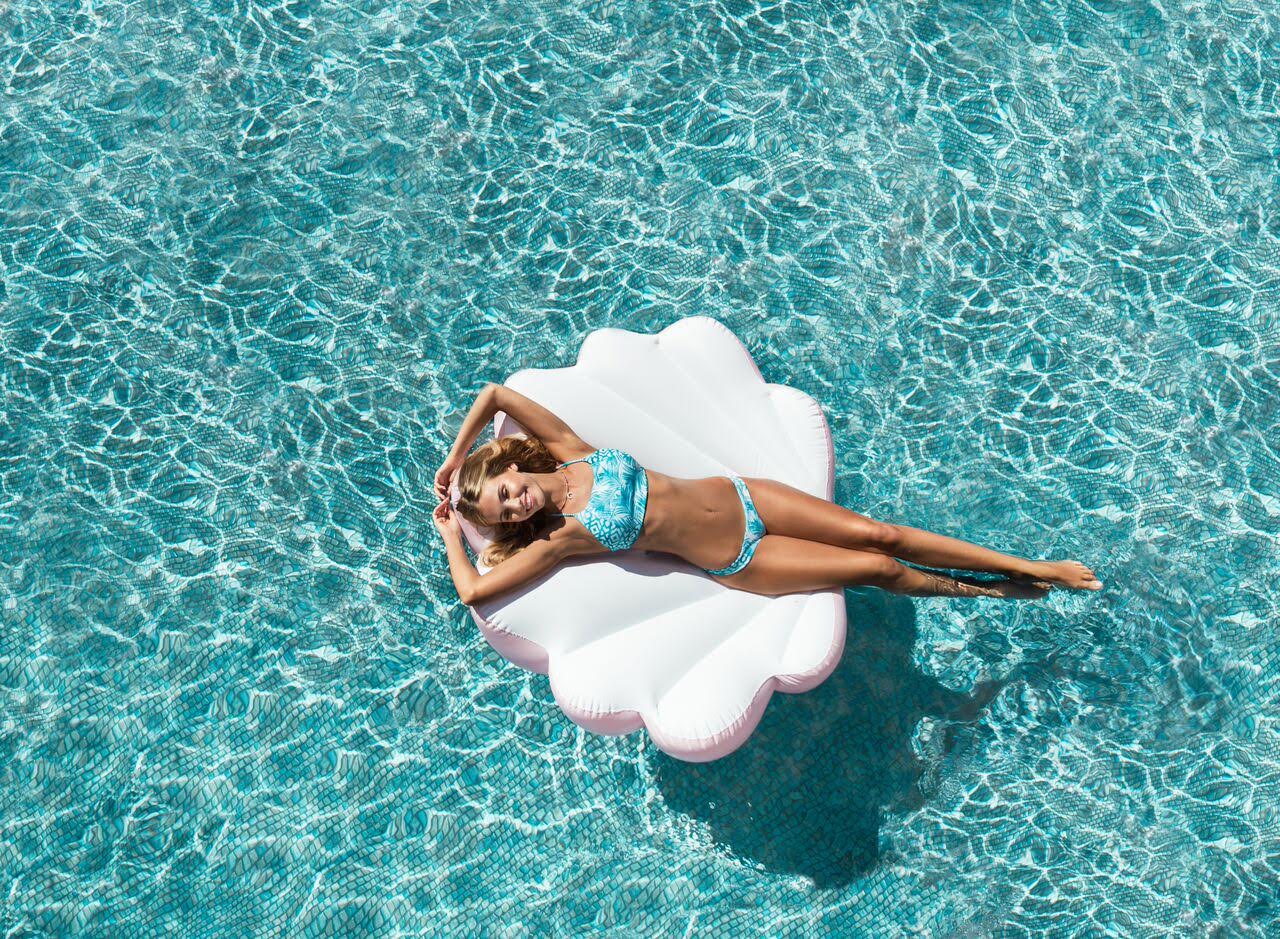 As far as novelty pool floats go, we've all seen the swan (yawn), but have you ever sunbathed in a giant seashell? Channel your inner mermaid with this giant pink seashell float. I have the perfect pink swimsuit to go with this float that will make for a great Instagram post. Because when it comes to novelty pool floats, if you're not doing it for the 'gram, well then you're just not doing it right. 
Too Faced Peach Perfect Foundation
I've been hearing such great things about Too Faced's Peach Perfect Foundation, and so I had to try it for myself. Full disclosure, I actually don't wear foundation regularly. I usually rely on a heavy duty under eye concealer and that's it. But I've been wanting to dabble in foundation, and I figured the beloved Peach Perfect Foundation was a perfect place to start. And hoo boy, was I right. It's the perfect medium-coverage foundation. Not too light, not too heavy. And yes, it does have a peach scent. But I personally love it. It just smells light and fragrant when you put it on, but it's not like your face is producing a peach scent all day (the peach notes fade after application). What I love is that it lasted all day without re-application and it had that perfect natural look, not overly cakey or overly made up, which is why I tend to stay away from foundations. I'm hooked, y'all. Also, Too Faced just came out with new shade extensions for this foundation, so there are more shade options for lighter and darker skin tones now. So even easier to find your perfect shade!
XO Marshmallow Rose Gold Rosé Marshmallows (Set of 12)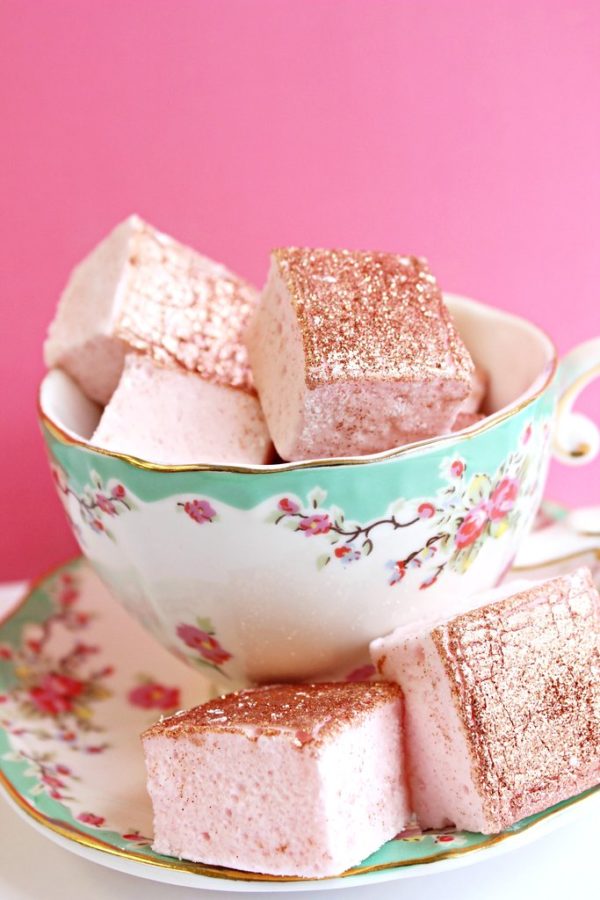 Ohmygoodness. These rose gold rosé marshmallows combines my three all-time favorite things: pink, sugar, and wine. So clearly I am quite obsessed with these delectable little sweet treats. They have a delicious raspberry/cherry taste and are topped off with edible rose gold glitter, naturally. I plan on garnishing my glass of sparkling rosé with one of these Instagram-worthy marshmallows. So extra! I love it.
CoAqua Premium Coconut Water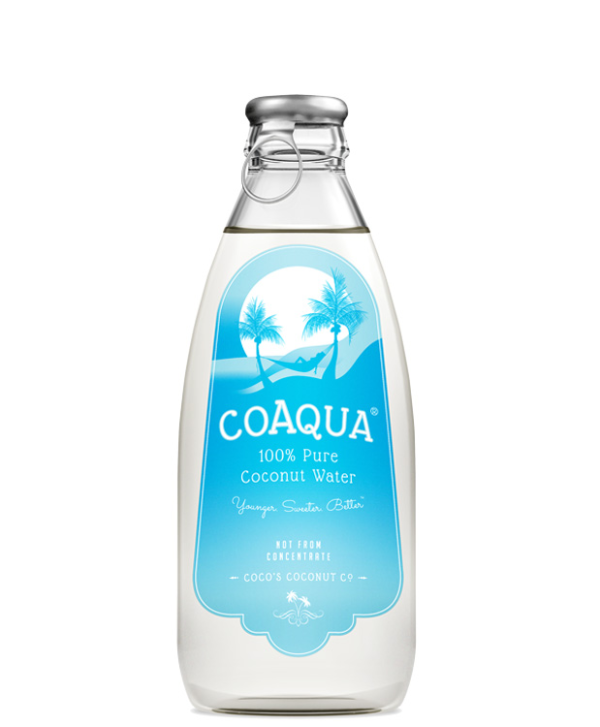 I love a refreshing coconut water, and CoAqua's delicious bottled coconut water has my favorite packaging, by far. Not to mention, the taste is a cut above the rest. It's bright and refreshing with that perfect coconut note. Full disclosure, I had a little trouble opening the twist-off top the first couple times…but I'm not exactly the fastest learner when it comes to technology, TBH. Regardless, this is some damn good coconut water.
While every product on Want/Need is hand-selected by HelloGiggles editors, HG may earn affiliate commission on some products.