WANT/NEED: The perfect socks for your Monday mood, and more stuff you want to buy
Welcome to Want/Need, a daily roundup of the things HelloGiggles' Editorial Director and Deputy Editor are madly in love with, and what we — you guessed it — WANT/NEED. Our recommendations will include (but are not limited to) the perfect sandal, mom jeans you should totally wear to the office, pretty water bottles, and lipsticks that will make you feel unstoppable. Check back every day for new picks and deals!
Topshop Satin Halter Jumpsuit, $90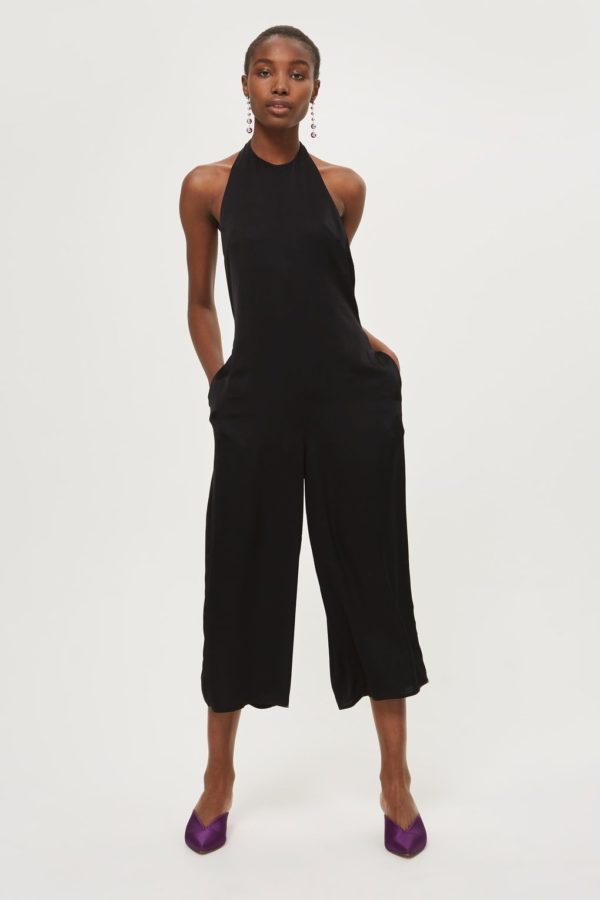 There is something so eloquent and easy about a plain black jumpsuit. Pair it with a pair of colorful booties or heels and you have yourself the perfect outfit.
Cochine White Jasmine & Gardenia Lotion, $34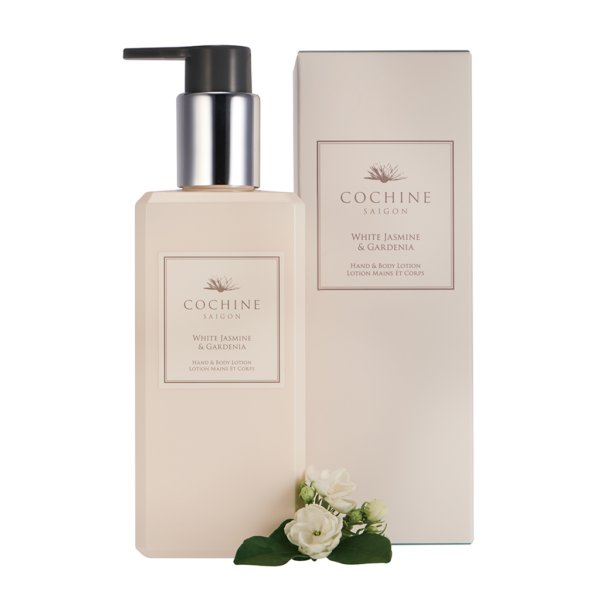 Jasmine flowers remind me of home, where there are jasmine bushes pretty much everywhere. This lotion captures the flower's essence without being too aggressive about it (and hydrates my dry winter hands).
The Real Sleep by Real Simple Mattress, $1,035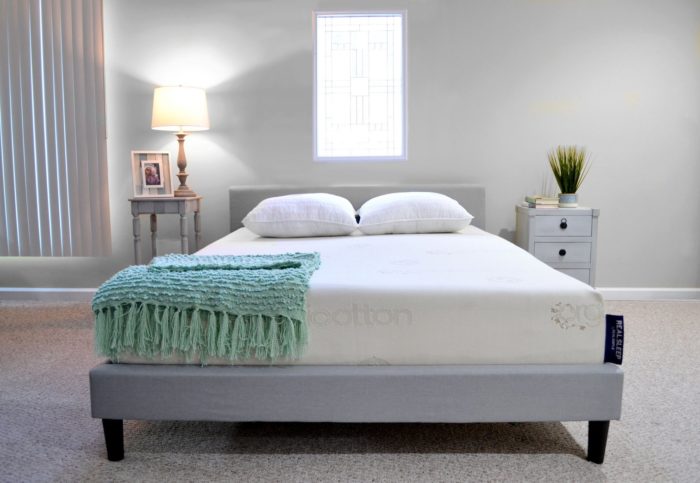 Real Simple's new mattress, Real Sleep, is heaven on my floor. (I don't have a bed frame for it yet.) The memory foam keeps your body cool and supports your body while you sleep, adjusting to however you position yourself. It's also just SO. COMFY. If sleep is your BFF, you need this mattress. You can also read my full review here where I also talk about fighting with my husband over a light.
High Heel Jungle "Leave Me Alone" Socks, $22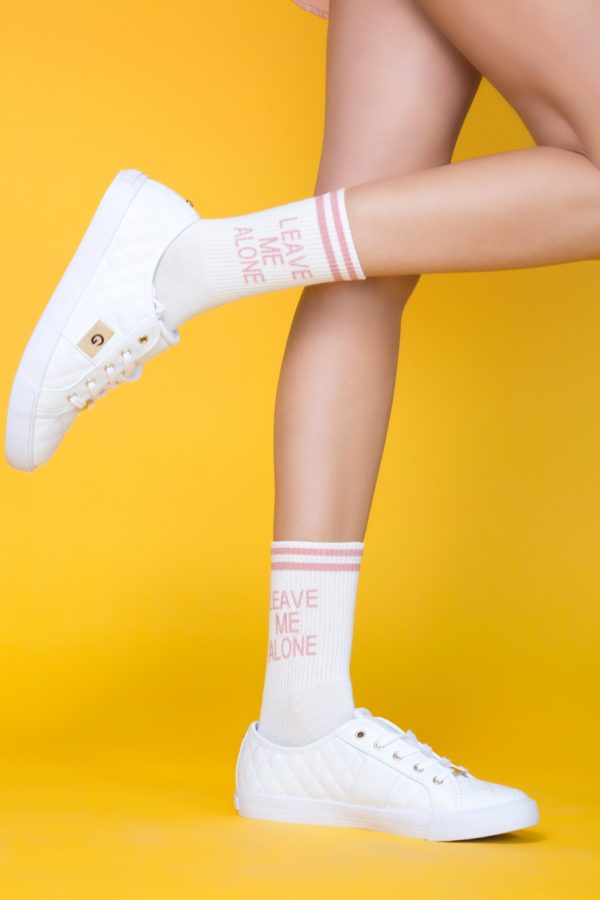 I've always been a fan of showing your personality through your outfit in unexpected, hidden places. To me, that's really what fashion is all about. I love socks with joyful, fun designs and sayings on them because it's a cute, clever and non-obvious means of self-expression. That's why I'm obsessed with High Heel Jungle, a playful and elegant line of super fancy socks from Australian journalist and television host Kathryn Eisman. There's all types of styles like tulle flamingos or glittery butterflies; there's something for every color of your mood ring. Right now I'm wearing these "Leave Me Alone" socks, which make me smile. I actually don't want you to leave me alone! Come say hi! Hang out! Stay a while! But I do love an ironic sock. It's like winking with your ankle ?
Belif Hungarian Water Essence, $42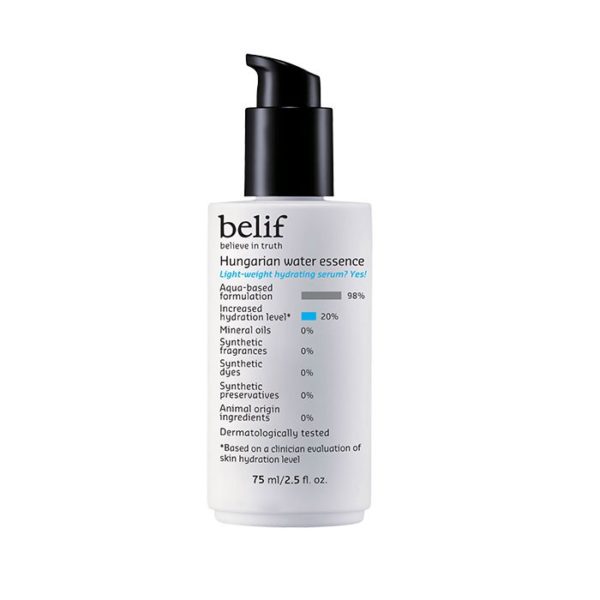 If I were to choose one skin care product to be, I'd be a serum. I've tried so many, but at the tippy-top of my list is Belif's Hungarian Water Essence. This product has one of those names that makes you scratch your head and go, "huh?" WTF is "Hungarian Water Essence"?  It's essentially a hydrating serum. It contains "Hungarian Water," the beauty secret of Hungarian Queen Elizabeth. But cool history facts aside, I love it because it makes my skin look instantly healthier. It makes me look bright and glowy, and the formula is so light and non-sticky (the things I look for the most in a serum). And it's hydrating enough to use alone; I don't even use a moisturizer afterwards sometimes.
2014 Elway's Reserve Napa Valley Cabernet Sauvignon, $77.77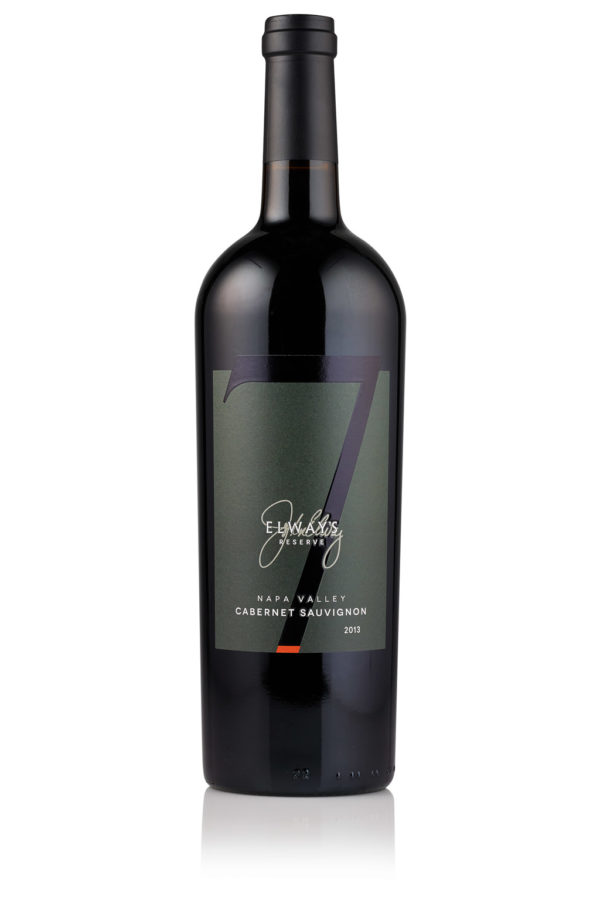 If you're looking for a super fancy wine for your Oscars viewing party to impress all your friends, let me suggest this delectable Napa Valley Cabernet Sauvignon. Look, I'm no sommelier, but I know a tasty wine when I sip one. And I've been dreaming about this wine ever since I tried it. It's a perfect blend of robust fruits and delicate spices…which is fancy wine talk for it's DAMN GOOD. Plus, it's charitable. Every bottle helps Team Rubicon, a disaster relief non-profit. 
Kate Spade Alligator Silk Square Scarf, $78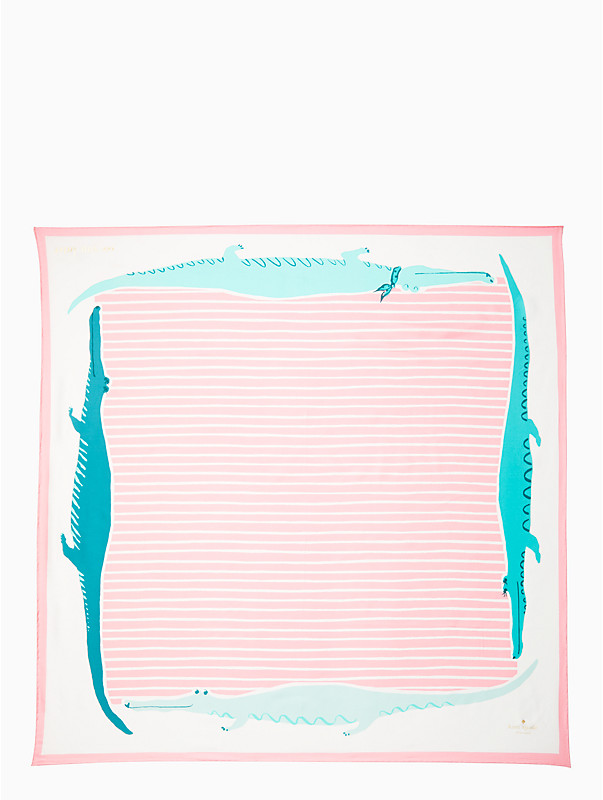 See ya later, alligator! I'm off to buy this scarf. 
While every product on Want/Need is hand-selected by HelloGiggles editors, HG may earn affiliate commission on some products.