WANT/NEED: Penguin gummy candy almost too cute to eat, and more stuff you want to buy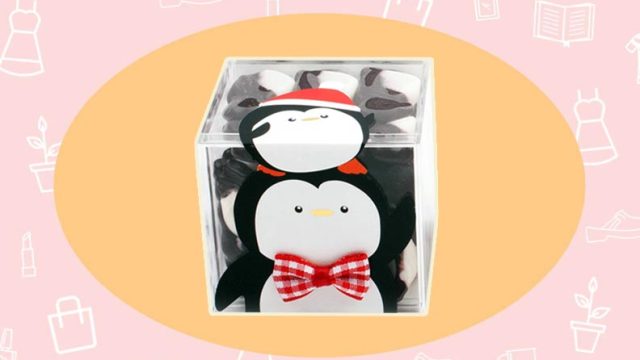 Welcome to Want/Need, a daily roundup of the things our Deputy Editor, Emily Popp, is currently coveting. It might be a pair of pink leather loafers that make her feel like she's got her s*#t together, or a pool float in the shape of an avocado (because she's not over the novelty pool float trend). Or maybe it's as random as, like, dryer sheets. Basically this is all the stuff she's obsessed with. Poppy's picks, if you will.
29Rooms Los Angeles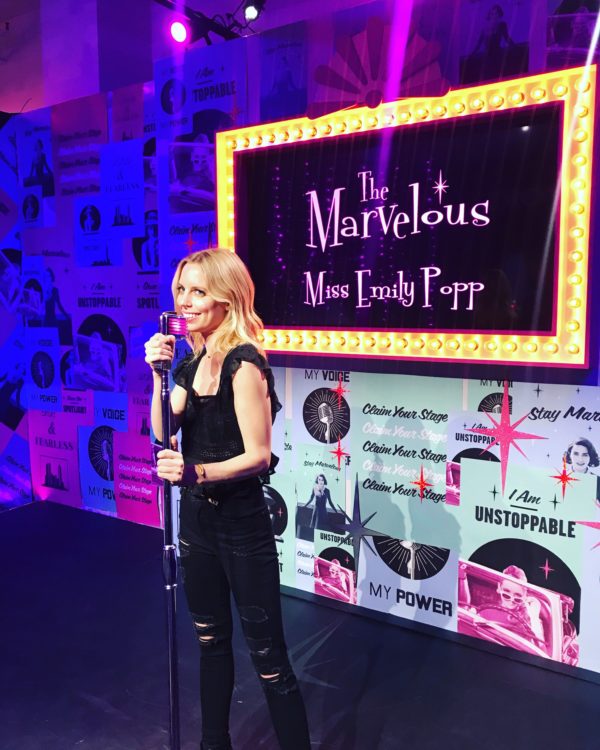 While this isn't a tangible "thing" like my typical Want/Need items, tickets to 29Rooms makes an unforgettable, non-traditional gift if you're in the LA area. I went to the opening launch party on Tuesday night for "Expand Your Reality," which is a cool AF interactive art installation experience. There are 29 individually curated rooms, with experiences like a mini night club, a multi-sensory ASMR tunnel, art lessons, and of course Instagram photo ops galore. It's basically like a playground for grownups. Also, fun fact: some of the rooms were curated by celebs like Kesha and Lena Waithe. Honestly, the whole experience is pretty hard to describe in writing; it's kind of something you need to see for yourself. But I can promise you this: you'll come away with a more open mind…and some pretty incredible Insta-worthy pics. Here's a photo of me at the "Marvelous Mrs. Maisel" room. See what I mean about Instagram gold? Get tickets to 29Rooms at The Reef in downtown Los Angeles, now through December 9th.
Sugarfina Party Penguins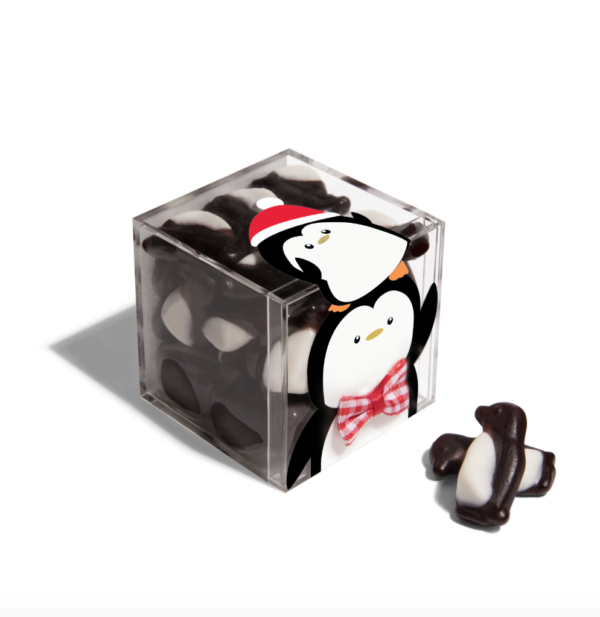 I have a sweet tooth and a soft spot for penguins, so clearly I love these holiday "party penguins" from Sugarfina.
FTD Nutcracker Holiday Spruce Tree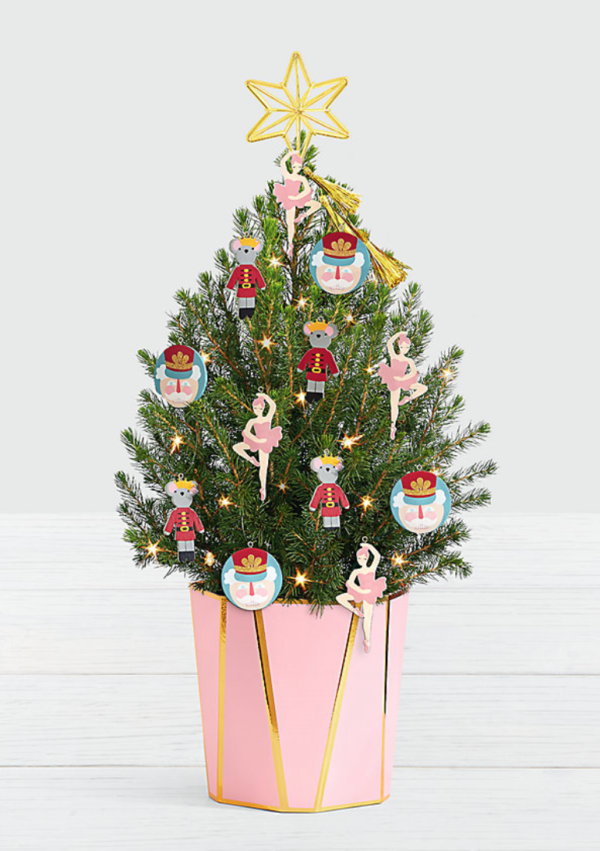 Since I've been in Los Angeles I've lived in an apartment, so I've never had a full-sized tree. But I love to have something festive around the holidays before I go home to Boston, where my family lives. This millennial pink spruce tree with Nutcracker ornaments could not be more perfect for me.
MeUndies Unicorn Onesie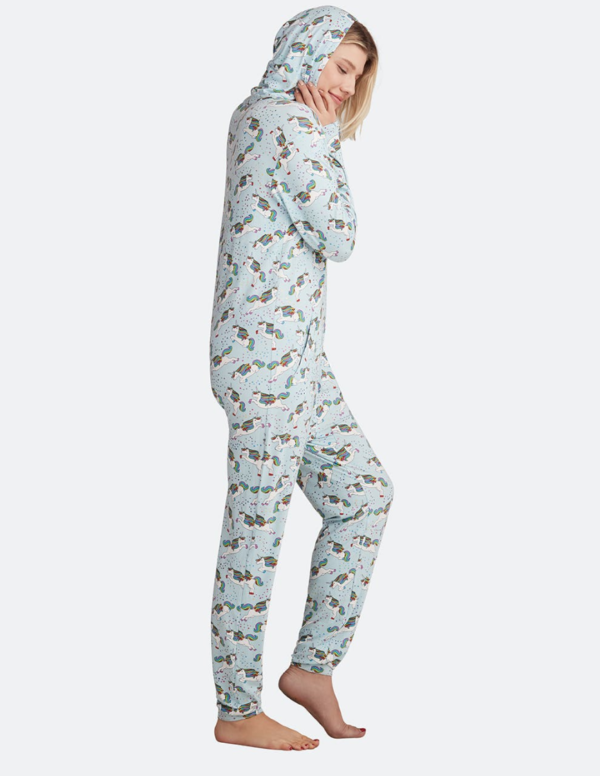 Here at HelloGiggles we are big fans of unicorns. For example, check out our unicorn Christmas tree topper craft. These unisex unicorn onesies really embody the spirit of the season, IMO. This makes the perfect gift for the whimsical unicorn-lover on your list. Or buy one for yourself so you have something to wear while opening presents or sipping a cup of spiked eggnog by the roaring fire/TV.
Bouquet Bar St. Nick Box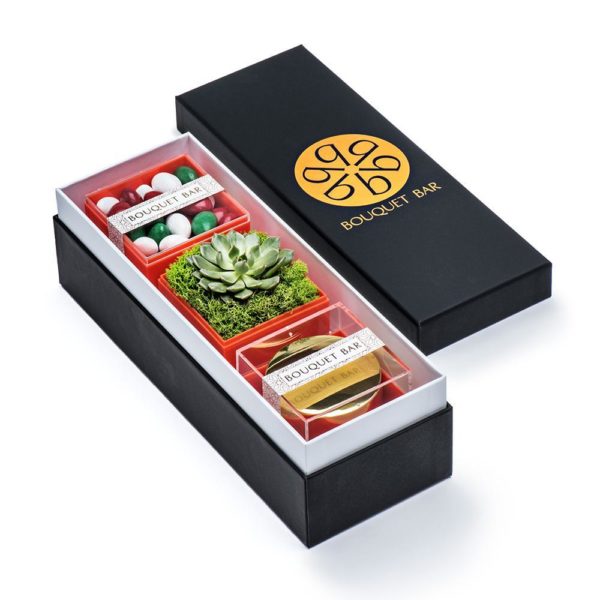 Once December rolls around, I love to have a few go-to curated gift shops I can have on hand for that tricky-to-buy for person on my list. Bouquet Bar has crowd-pleasing offerings, but they're also way more unique than your typical fruit basket. I love the looks of this "St. Nick" gift set, which comes with Jordan almonds, a cinnamon spice candle and a succulent plant. It's the chic version of candy and flowers.