WANT/NEED: A pastel skull candle to make your Halloween extra cute, and more stuff you want to buy
Welcome to Want/Need, a daily roundup of the things our Deputy Editor, Emily Popp, is currently coveting. It might be a pair of pink leather loafers that make her feel like she's got her s*#t together, or a pool float in the shape of an avocado (because she's not over the novelty pool float trend). Or maybe it's as random as, like, dryer sheets. Basically this is all the stuff she's obsessed with. Poppy's picks, if you will.
Pastel Skull Candle, $20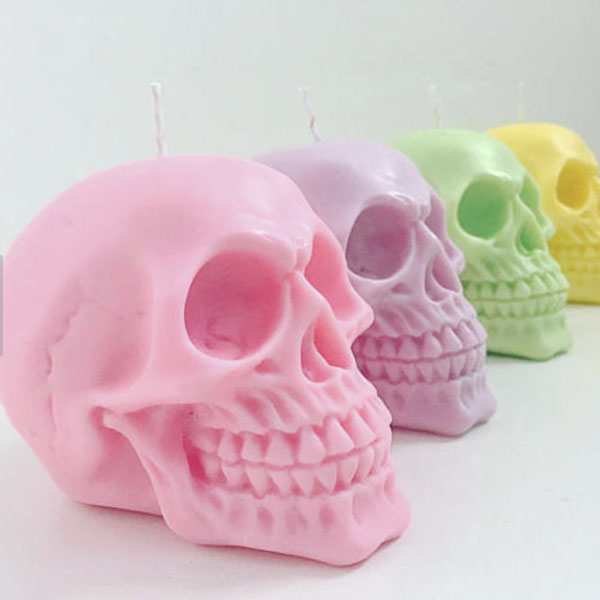 Just because it's Halloween doesn't mean I can't decorate in my favorite color scheme: pastel pink. I love this ghastly (but also v. cute) wax candle skull, which makes the perfect festive desk accessory this October (or year-round!). It's macabre but adorable all at the same time. 
Sunday Scaries Vegan AF CBD Gummies, $45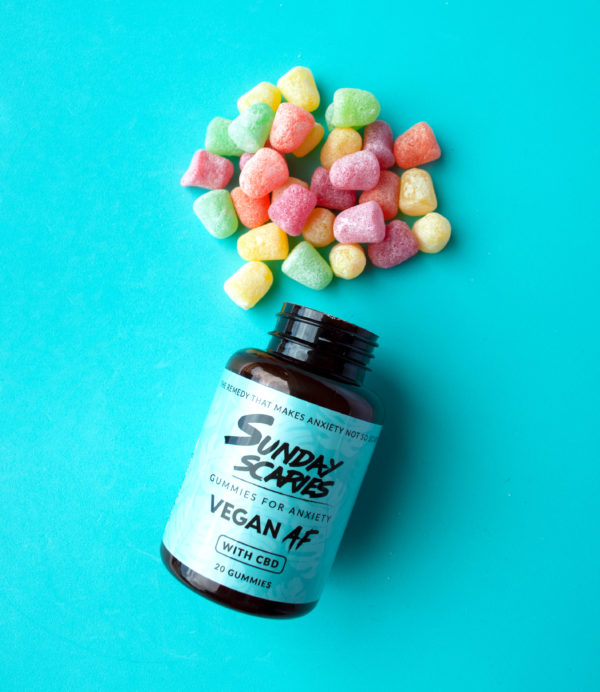 I've heard a lot about CBD gummies, which are supposed to help with anxiety when you're having a stressful AF day. So I decided to give "Sunday Scaries" a whirl, mainly because I love the name. Now, it should be noted these don't contain THC, meaning they will not get ya high. They can, however, have a calming effect and make you feel a bit less stressed. The directions say to take 2-3 gummies daily when you're feeling a bout of stress. I took two during a particularly high-octane Monday, and I have to say, I did notice a bit of a zen vibe come over me within the half hour. I wasn't, like, blissed out beyond belief or anything, but I certainly wasn't *more* anxious after I took them. I noticed I had a little more concentration and not as many thoughts clouding my head. Look, anything organic and vegan that helps curb my stress even by 10 percent, I'll take it! As for the taste? They are delish. They taste just like candy, nothing medicinal or bitter about them at all. 
Glossier Zit Stick, $14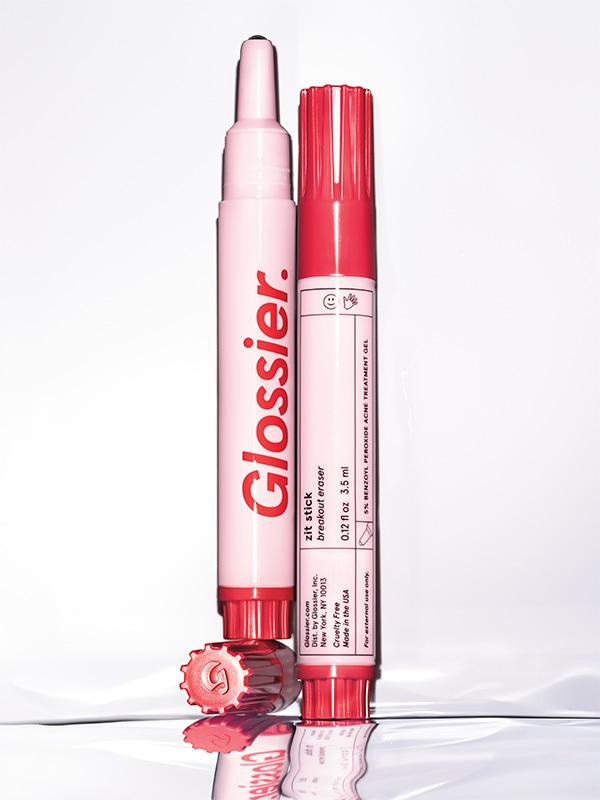 I was hearing a lot of buzz about the zit stick from Glossier and wanted to try it out, but—and this sounds like a humble brag—I was having a great skin week with no zits in sight. But then my zit-free streak came to an abrupt end, and a little red pimple appeared right smack dab between my eyes, like a baby unicorn horn. I often get zits there because I wear a sleep mask at night, and that can cause oil buildup and zits around the eyebrow area. I whipped out this pen and applied a couple times throughout the day, and by the next day, the redness had gone down and the zit was pretty much only noticeable if you were really looking hard for it. I also love the marker applicator; it makes it perfect to stash in my desk drawer at work. 
Free People Faux Fur Cardi, $148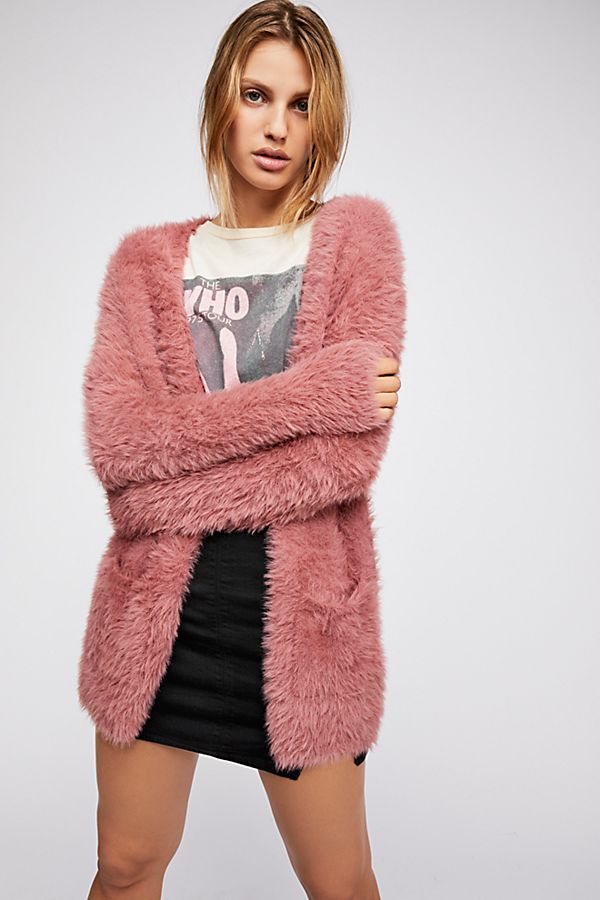 I bought a fuzzy sweater a few weeks ago, and I'm so obsessed with the coziness of it that I think I need to invest in another. I love the dusty rose shade of this Free People one.
Forever 21 Floral Print Notebook, $4.90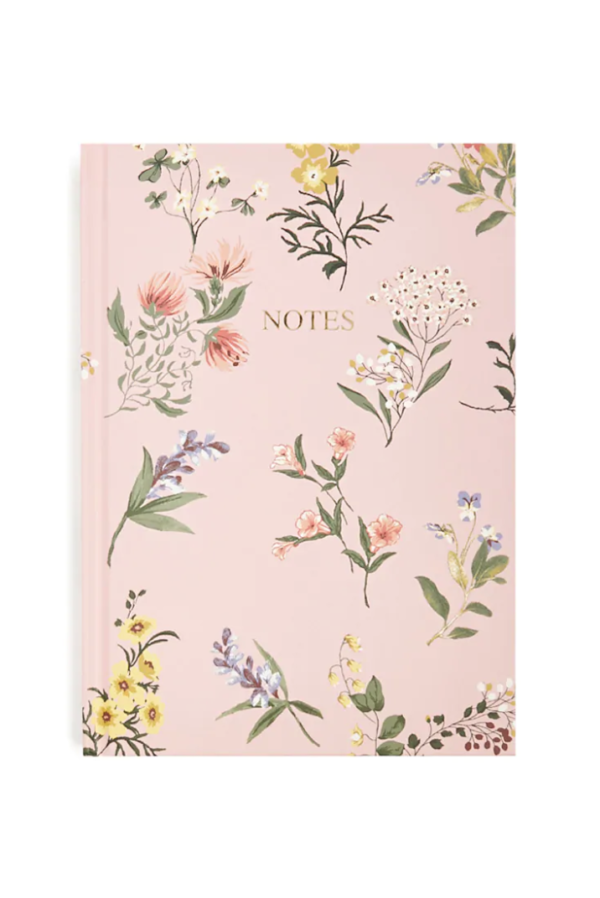 I can never have enough notebooks. This one is so pretty and under $5!
While every product on Want/Need is hand-selected by HelloGiggles editors, HG may earn affiliate commission on some products.