WANT/NEED: Non-dairy ice cream that will blow your socks all the way off, and more stuff you want to buy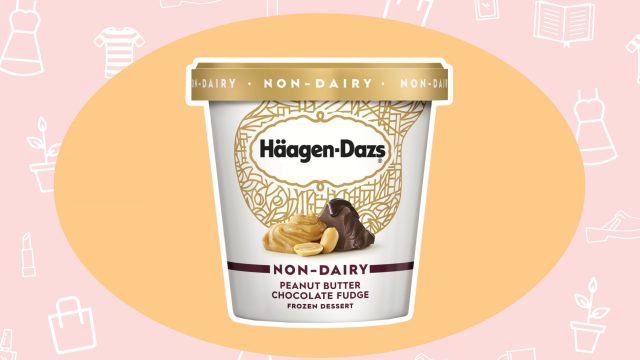 Welcome to Want/Need, a daily roundup of the things HelloGiggles' Editorial Director and Deputy Editor are madly in love with, and what we — you guessed it — WANT/NEED. Our recommendations will include (but are not limited to) the perfect sandal, mom jeans you should totally wear to the office, pretty water bottles, and lipsticks that will make you feel unstoppable. Check back every day for new picks and deals!
Häagen-Dazs Peanut Butter Chocolate Fudge Non-Dairy Ice Cream, price varies by store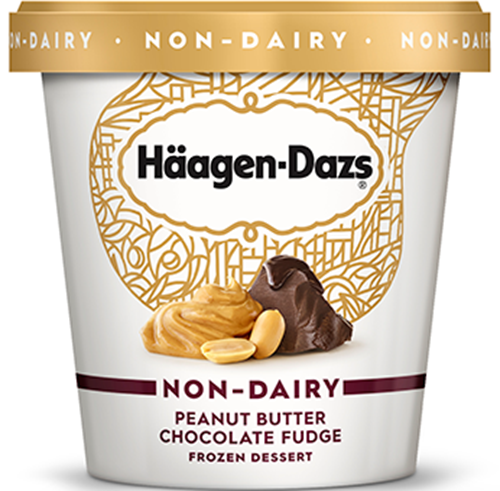 Here at HG, we were lucky enough to taste-test some new products from Häagen-Dazs, and I was very intrigued by its new non-dairy collection, which includes flavors like Chocolate Salted Fudge Truffle, Peanut Butter Chocolate Fudge, Mocha Chocolate Cookie, and Coconut Caramel. I was at first skeptical—non-dairy, I thought? But one spoonful and I was in heaven. I'm obsessed with the Peanut Butter Chocolate Fudge flavor because it's so decadent and rich, but without any dairy. I seriously had to check the label three times, because I thought I read it wrong and I was actually tasting the dairy kind. And I'm not being hyperbolic here! I thought for sure I would be able to tell the difference in taste, but it was just as smooth and indulgent. I'm officially hooked.
Olive & Cocoa "At First Blush" Crate, price varies by size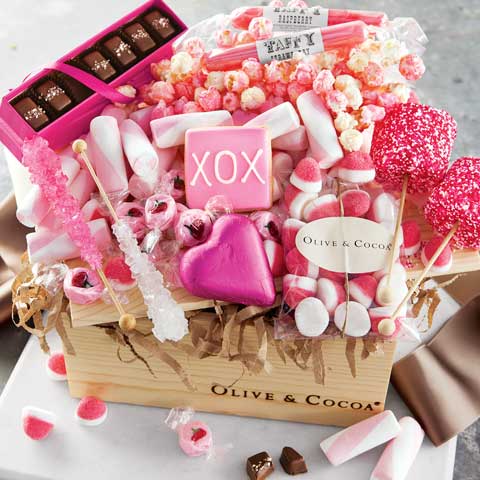 It's been well documented that I am obsessed with the color pink, and so I love this "At First Blush" candy gift box from Olive & Cocoa, because it's filled with my all-time favorite colored candy. Pink candy just tastes better, IMO. This crate comes filled with treats like pink popcorn, pink taffy, pink rock candy and other pink-colored delights. It's clearly a perfect Valentine's Day gift for the pink-lover in your social circle, but it also works as a special treat to yourself. 
Emoji Face Masque, $9
I'm very into sheet masks, and I've been using them for years. But I'm a bit of a sheet mask snob, and I typically don't love the "novelty" masks with silly faces on them because I find they don't work as well as the more "serious" masks. But I'm obsessed with this Emoji Masque from Apollo Box, because it actually combines the best of both worlds: It's super cute and silly, but it also WORKS. It reminded me of a high-end "serious" mask, but way more fun. I tried the heart-eyes mask (aka the "Love Mask"), which is made with roses and works on all skin types. Not only did it make a great Instagram story, but it also left my skin brightened and soft. 
My Sister "Not Here to Please You" Pink Tank, $34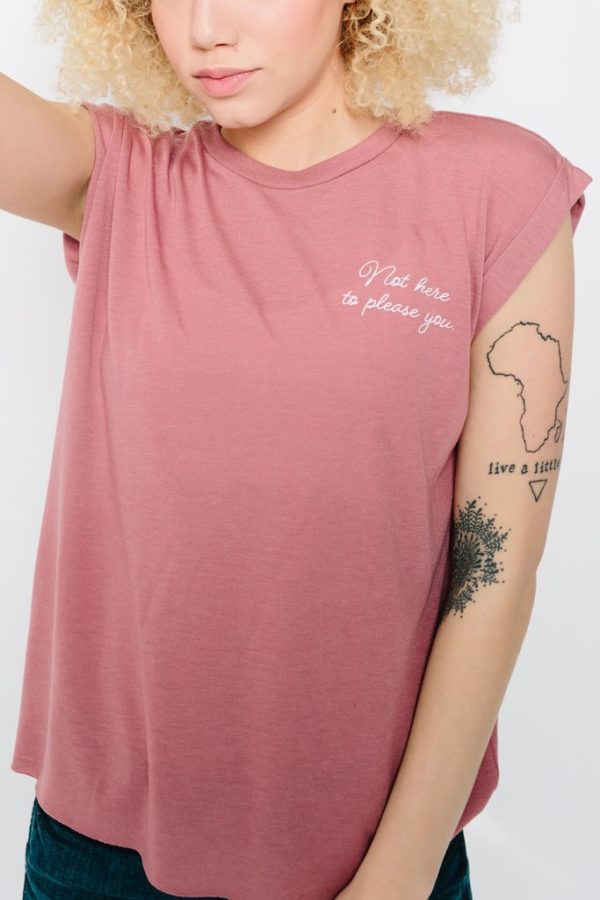 I want to wear this salmon pink muscle tee every day to serve as an important reminder: I'm not here to please you. So there. Check out My Sister's site for more badass, feminist apparel. Their mission is to fight sex trafficking – and the company has raised over $121,000 since 2015 to help do so. I love brands with a cause, and this cause is a good one.
Origins Pore-Perfecting Cooling Primer with Willowherb, $32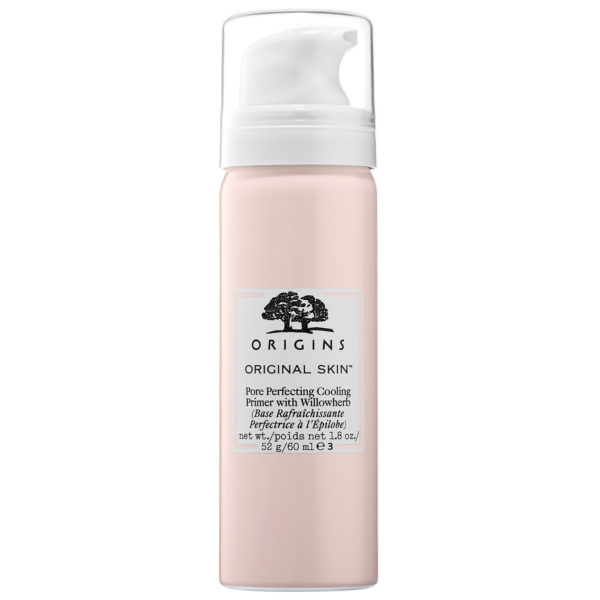 Origins' new primer is hydrating AND magically erases your pores, creating a smooth and even canvas before you smother it with foundation.
Michael Kors Gia Ballet Flat, $98.95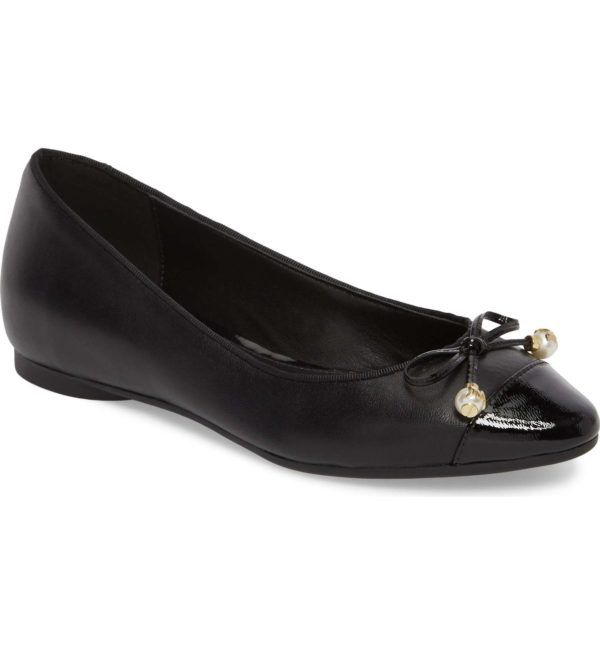 I want a pair of Chanel ballet flats. Badly. I'm not sure why, because they look almost identical to the Gap flats I already own, except they have the trademark double C and some variations are quilted. I've been obsessively checking Poshmark every day, hoping I can snag a neutral pair in my size for cheap, but so far I can't seem to bite the bullet. $250 for a used pair of Chanel flats? I don't know! Life is hard! Anyway, these Michael Kors ballet flats honestly come damn close to the look and feel and sophistication I'm going for, and they're less than a hundred bucks. Should I do it, or should I splurge on some Chanel? That is the eternal question.
While every product on Want/Need is hand-selected by HelloGiggles editors, HG may earn affiliate commission on some products.