WANT/NEED: A nightgown you can wear to brunch, and more stuff you want to buy
Welcome to Want/Need, a daily roundup of the things our Deputy Editor, Emily Popp, is currently coveting. It might be a pair of pink leather loafers that make her feel like she's got her s*#t together, or a pool float in the shape of an avocado (because she's not over the novelty pool float trend). Or maybe it's as random as, like, dryer sheets. Basically this is all the stuff she's obsessed with. Poppy's picks, if you will.
Evewear The Girl Next Door Nightgown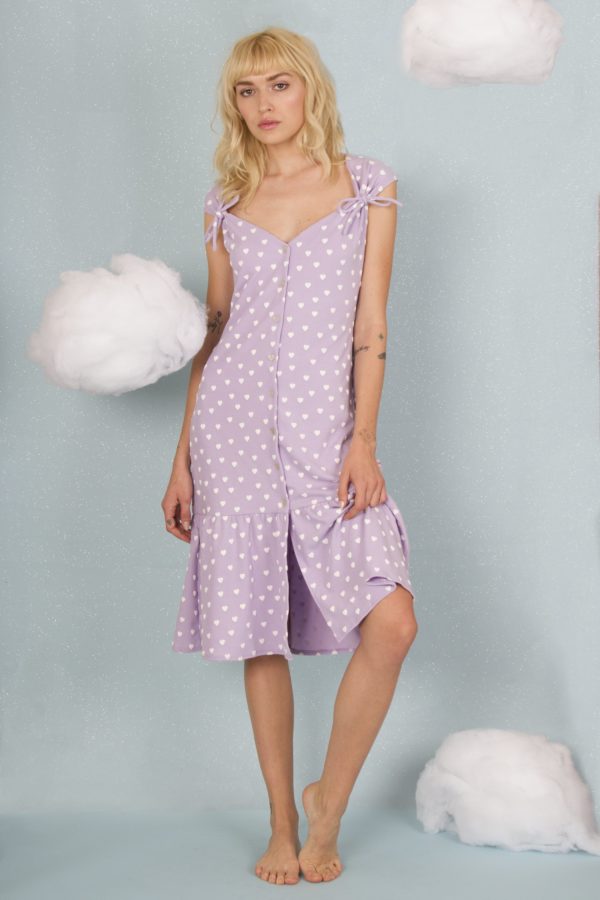 Ooooh, I am simply obsessed with this sustainable loungewear brand, Evewear. All of their prints are right up my alley and oh-so-sweet. This heart night gown is technically sleepwear, but you can easily wear it with a pair of mules and have the cutest Sunday brunch outfit. And let me tell ya, I love the idea of never getting out of my pajamas. The only thing I have to decide is which color I want this in more: the lavender or bubblegum pink? Decisions, decisions. 
The Bouqs Company Lavender Rose Bouquet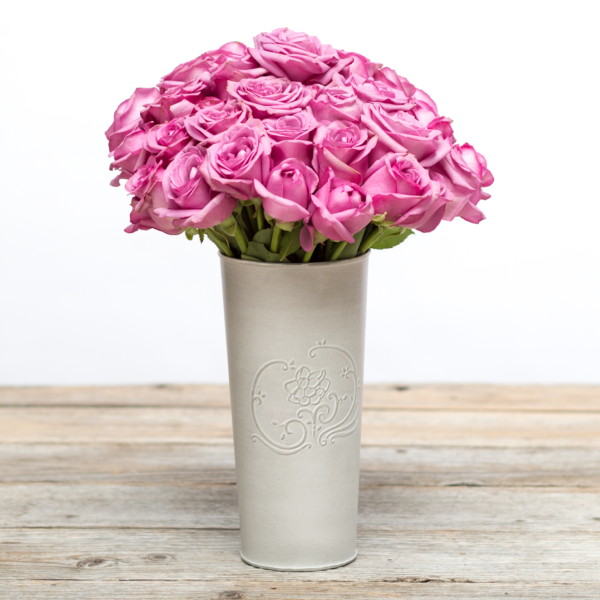 The Bouqs Company always have eye-poppingly gorgeous arrangements, like this bouquet of lavender roses. But what's really cool about this bouquet, and why I'm want/need-ing it, is because of how altruistic it is. For the month of June, The Bouqs Company will donate 20% of purchase price from the Alzheimer's Awareness Collection to the Alzheimer's Association.
Joe's Boyfriend Short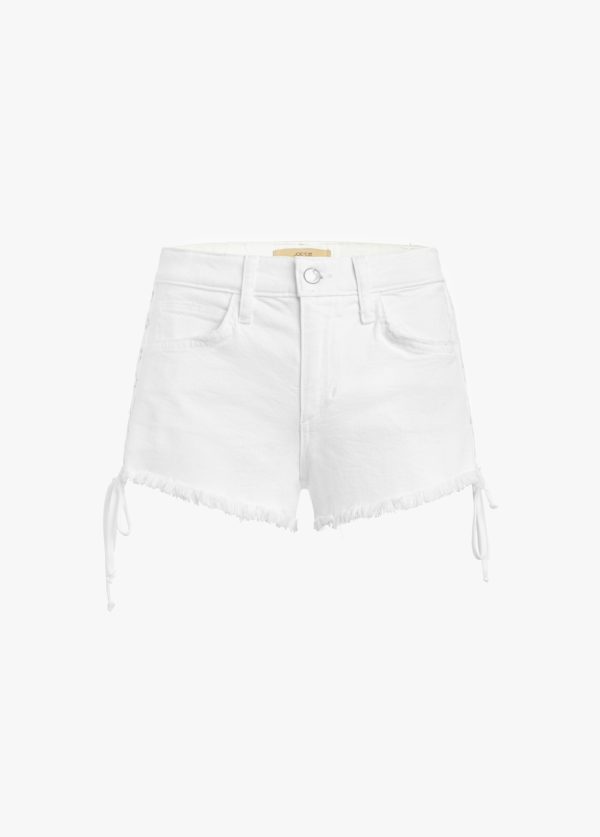 I've never had a pair of shorts that lace-up on the side like this, and I really like the look of it. These white shorts from Joe's are currently on my summer must-have list. 
Dinnerly Meal Delivery Kit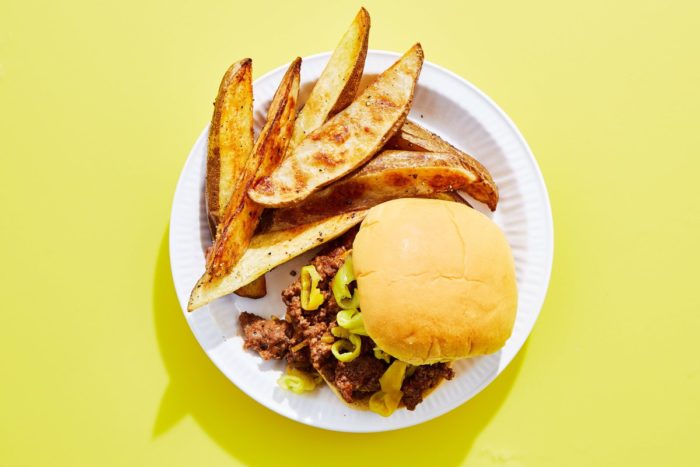 OK, so on my quest to try a bunch of meal delivery services, I came across the service that bills themselves as "the most affordable meal delivery service," so immediately my interest was piqued. Dinnerly is like other meal delivery kits, but at $5 per meal it's the cheapest option out there. I gave it a whirl and made their Beef Sloppy Joes, Creamy Gnocchi and Ginger Chicken Stir Fry. If you're hesitant about getting on the meal delivery kit bandwagon or you feel awkward in the kitchen, I would definitely recommend first trying it out with Dinnerly because it's 1.) the most affordable and 2.) their meals are healthy comfort foods that don't feel daunting at all to make. Each dinner was super flavorful (I think my favorite was the sloppy Joes, TBH!), and it definitely was the most accessible meal delivery service I've tried. It took me 30 minutes to make each dinner with total ease, no screw ups. The only downside is that they don't separate all the ingredients by meal; they just came all together in the box. Personally, I do like to have all the ingredients separated out by meal like some other services have done. But it's a super small inconvenience and worth it for the reduced price of the service. Overall, I'd say Dinnerly is a great solution if you want to try out a meal delivery service without making your wallet sad in the process. 
Godiva Wonderful City of Dreams Gift Box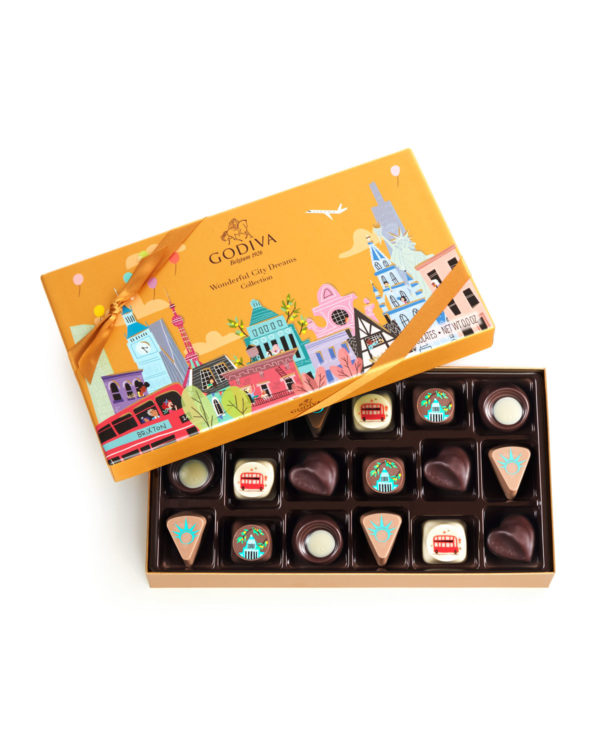 When I was a little kid, Godiva was the height of luxury to me. There was literally nothing fancier in the world than a box of Godiva chocolates. In my head I thought it cost, like, $1,000. It's much more affordable, of course, but still super fancy! I love-love the darling packaging on this "Wonderful City of Dreams" which has themed-chocolates for all of my favorite cities (except for LA, my current hometown!). 
While every product on Want/Need is hand-selected by HelloGiggles editors, HG may earn affiliate commission on some products.