WANT/NEED: The most perfect ankle boots I've ever laid eyes on, and more stuff you want to buy
Welcome to Want/Need, a daily roundup of the things our Deputy Editor, Emily Popp, is currently coveting. It might be a pair of pink leather loafers that make her feel like she's got her s*#t together, or a pool float in the shape of an avocado (because she's not over the novelty pool float trend). Or maybe it's as random as, like, dryer sheets. Basically this is all the stuff she's obsessed with. Poppy's picks, if you will.
Tory Burch Juliana Bootie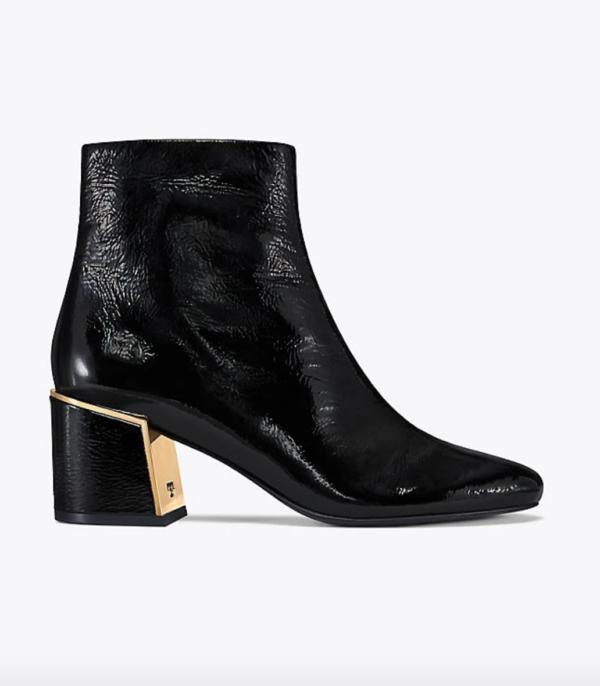 Ooo, the sight of these boots makes me clasp my hands together and squeal like a little kid on Christmas morning. They're not exactly on sale…so I may just have to wait it out, but these are on my "Heart Eyes Emoji Wish List." I have owned a few Tory Burch boots in my days, and they are some of the most comfortable and last for such a long time—so I can say they are a good investment. I had a pair I bought in 2013 that I just wore into the ground, and they really held up. I love the high-gloss shine on these and the little gold detailing. I couldn't dream up a more perfect pair of boots if I tried. 
Alala Block Bra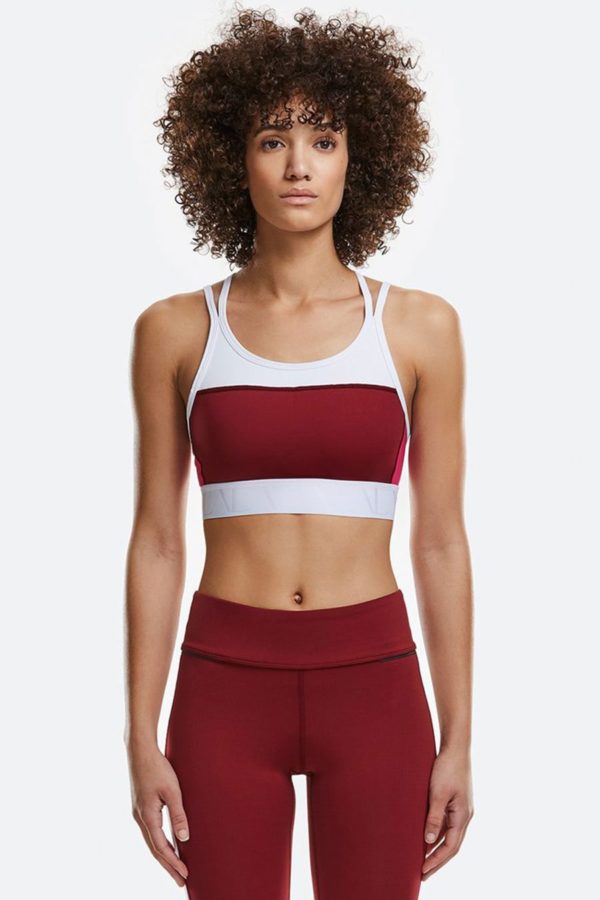 Athletic apparel used to be my least kind of favorite thing to shop for—and to write about. But in the past year that's all changed, now that I've started working out regularly and found that workout clothes can be completely cute and unique. Alala is my most recent favorite discovery. I've tried so many sports bras, and I would put this one in my top 1% for its cute design, but mainly for its amazing fit. It seems like sports bras run so oddly small. It's been hard for me to find one that doesn't do that "armpit muffin top" thing or that doesn't squeeze too tight and dig into my back. This one kept my boobs from flying around like acrobats, but it also left room to breathe and move in. The $75 price tag may make you wince, but quality athletic apparel is fairly pricey because of the engineering involved. If you are looking to splurge on a high-end workout top that you can actually live your life in, this would be my pick.
Lady Lay Cotton Cashmere "No Bra Club" Tee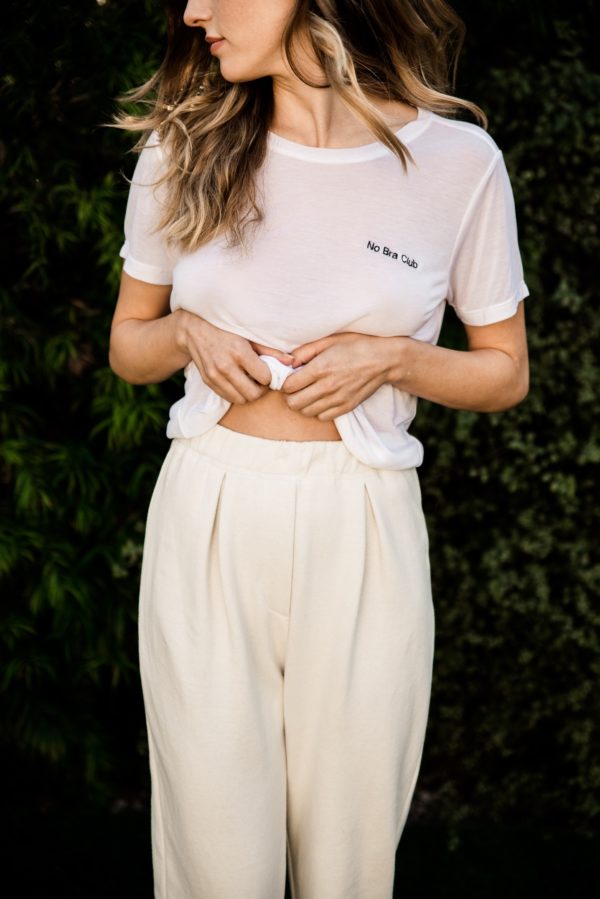 Full disclosure: The second I walk through the door into my apartment, I am a member of the No Bra Club, so this cotton & cashmere blend T-shirt couldn't be more perfect. I haven't worn this particular tee myself, but doesn't it just LOOK incredibly soft even through your computer/phone screen? I am obsessed.
Loup Dark Indigo Rhoda Coveralls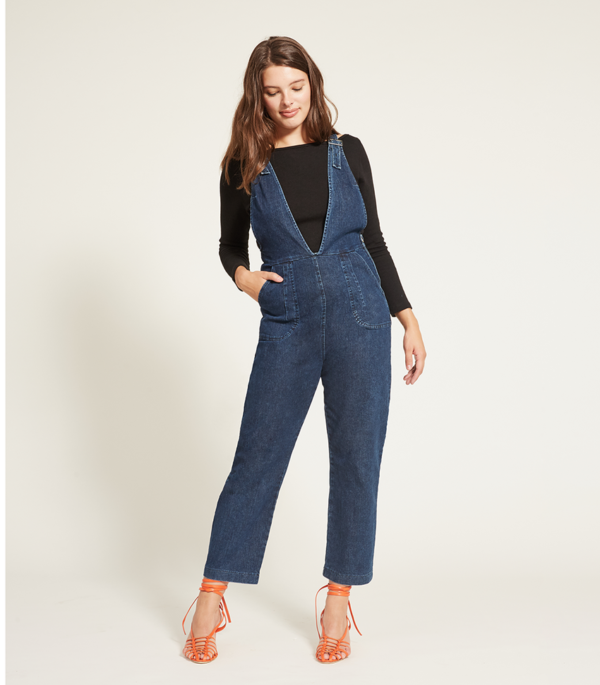 Clearly I'm on a fashion kick this week—all my picks so far have been clothes/accessories. Well, it is Fashion Week after all, so I've got clothes on the brain. And I also am still itching to go back-to-school clothes shopping, even though I haven't been a student in quite some time. I love the neckline on this Loud jumpsuit; it's a deep v, which I feel like you typically don't see on denim coveralls. 
Herb Trio in Rose Copper Tone Pot
Ok, I'm breaking the fashion theme here and including a plant! I was just talking about growing herbs the other day with our video producer, Lindsey. I love this gorgeous planter of mixed herbs (varies on season, but typically includes rosemary, sage, and thyme). It's also a perfect housewarming gift, if you've got one of those coming up. 
While every product on Want/Need is hand-selected by HelloGiggles editors, HG may earn affiliate commission on some products.