WANT/NEED: Merch from Michelle Obama's book tour, and more stuff you want to buy
Welcome to Want/Need, a daily roundup of the things our Deputy Editor, Emily Popp, is currently coveting. It might be a pair of pink leather loafers that make her feel like she's got her s*#t together, or a pool float in the shape of an avocado (because she's not over the novelty pool float trend). Or maybe it's as random as, like, dryer sheets. Basically this is all the stuff she's obsessed with. Poppy's picks, if you will.
Becoming Enamel Pin Set
This holiday I'm buying every single person on my list this set of pins from Michelle Obama's line of merchandise from her book tour. So spoiler alert, everyone I know…you're getting these pins!
Mini Vintage Radio Bluetooth Speaker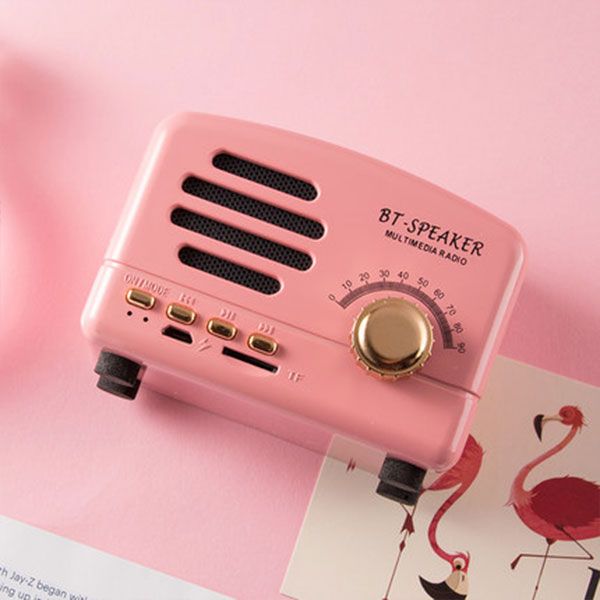 Now that I think about it, I'm not sure I've ever had an installation of Want/Need where I didn't feature a pink product. (I'm sure I must have…but it's been a while.) This week's pink product of choice? This darling mini vintage radio bluetooth speaker. It's a great mix of retro and high-tech, and I love the mini size—it's perfect to put on the shelf in my bathroom so I can chill out to some relaxing music while I take a nice hot bath after a stressful AF day. This would make the perfect gift for your friend who lives in a small apartment and doesn't want to clutter up her space with bulky gifts or your little sister/cousin/niece who lives in a dorm room.
Skandinavisk BÆR Scented Candle
I truly think candles are one of the best "can't go wrong" gifts out there, because a fancy candle is one of those things that you rarely buy for yourself. It feels a little too indulgent. But there's nothing better than lighting a high-end candle and cozying up under a warm blanket with a glass of wine. So that's why I love to give (and receive) candles, like this gorgeous berry-scented one.
Valfre Sweet Cherry Cosmetic Bag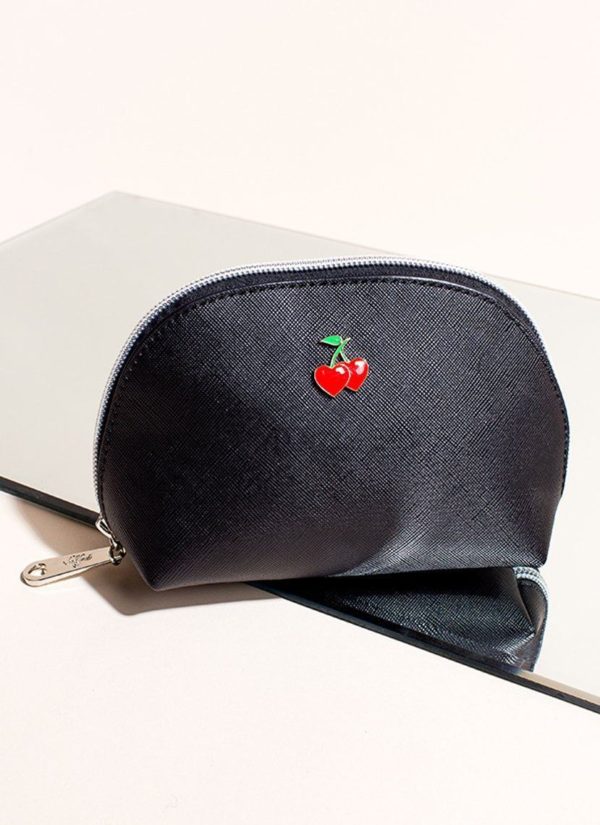 I'm in desperate need of a new cosmetic bag; I've been using the same one for 8 years…I know, it's time to retire it. I kind of can't believe it lasted that long. But clearly I need an upgrade. I love this cute lil' cherry one. And it's black vegan leather, so it looks like it's nice and durable. 
Russ & Daughters New York Brunch Set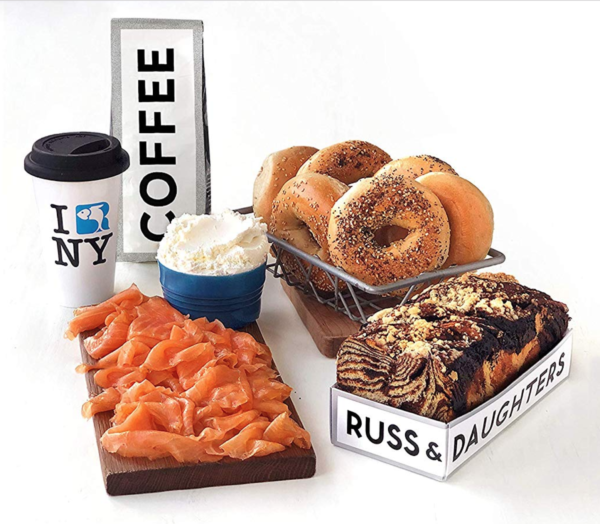 I had no idea you could order Russ & Daughters bagels on Amazon. I learned this from Oprah's "Favorite Things" list. Thank you Oprah, for that incredible pro tip. Just reason #532,601 to love Oprah.
While every product on Want/Need is hand-selected by HelloGiggles editors, HG may earn affiliate commission on some products.