WANT/NEED: Leopard sandals (because pedicure season is coming), and more stuff you want to buy
Welcome to Want/Need, a weekly roundup of the things our Deputy Editor, Emily Popp, is currently coveting. It might be a pair of pink leather loafers that make her feel like she's got her s*#t together, or a pool float in the shape of an avocado (because she's not over the novelty pool float trend). Or maybe it's as random as, like, dryer sheets. Basically this is all the stuff she's obsessed with. Poppy's picks, if you will.
Loeffler Randall Penny Knot Mule
Pedicure season is barreling around the corner, and that means I've gotta file down my talons and give them a nice coat of polish. What better way to celebrate the warmer temps than with a new pair of leopard print mules? The perfect way to show off my fresh pedi.
Goop Knock Me Out Soft Chews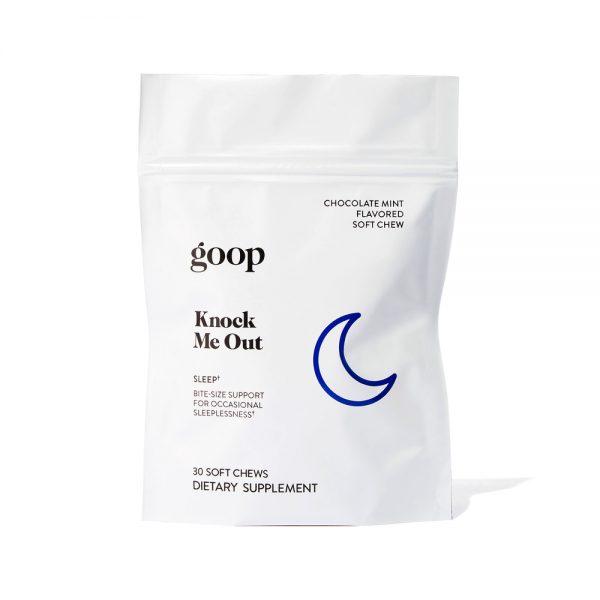 I'm an extremely light sleeper, and I have a hard time staying asleep. I try not to use a sleep aid too often, but there's nothing worse than a restless night of sh*tty sleep, so I keep a bottle of melatonin on my bedside table. Recently I got a sample of Goop's "Knock Me Out" supplements; they're soft chews that are supposed to help with sleeplessness, and each serving contains 4mg of melatonin. Full disclosure, I tried Goop's "Why Am I So Effing Tired?" vitamins last year, the ones that are supposed to make you feel more alert and less stressed. I took them for one month, and honestly, I didn't notice much of a difference at all. So, to be perfectly transparent, I was a little skeptical when first taking these new Goop soft chews. Granted, they're a different product entirely. Anyway, I took two of these (the directions say to start with one, and if you need more take a second). I'll cut to the chase: these freaking worked! They knocked me out, just like Gwyneth Paltrow promised. And the real kicker is that I didn't feel groggy at all the next morning, which is huge. They zonked me out right away, but why I will definitely use these again is because they kept me asleep. I got a full 8 hours of beauty sleep and I felt invincible the next morning. As for the taste? A delicious mint chocolate.
Pretty in Pink Flamingo Ceramic Mugs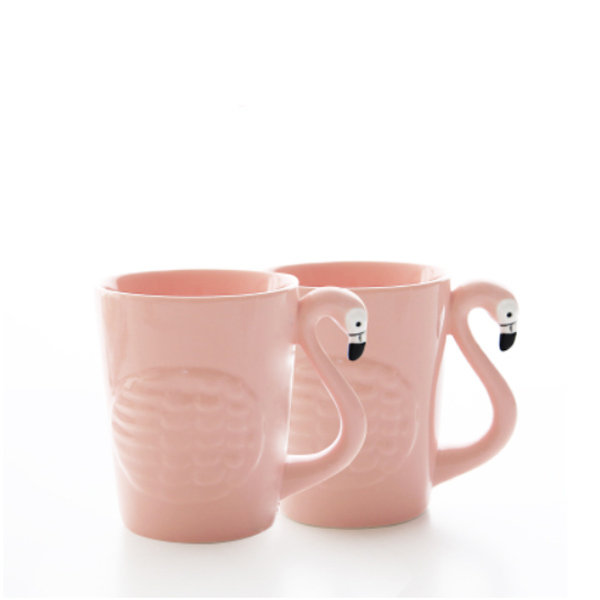 One of my 2019 "resolutions" was to make more coffee at home instead of always going to Starbucks, and I'm proud to report I've actually been keeping it up! This calls for more mugs, and I love this set of ceramic mugs in the shape of my favorite animal: the flamingo. 
Dolls Kill Lush Rush Floral Crop Top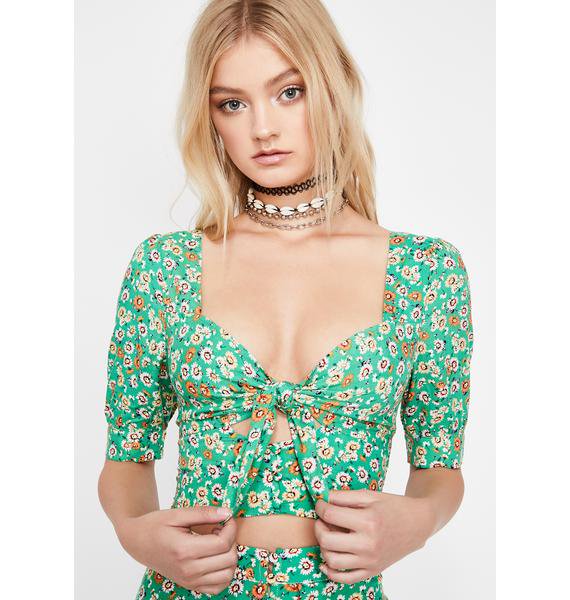 I'm not going to Coachella, but if I were, I'd wear this pretty tie-front crop top.
Clarins Beauty Flash Balm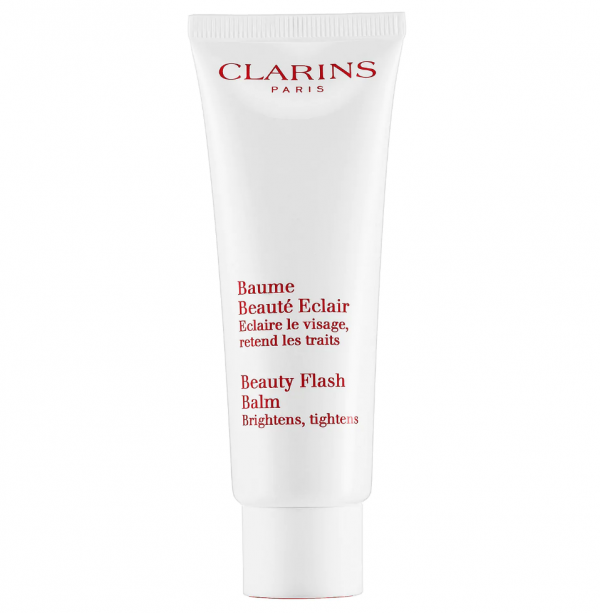 Clarins was one of the first "fancy brands" I bought with money from my first job after college, so I'll always have a soft spot for it. By far my favorite product is their Beauty Flash Balm. You might be scratching your head wondering what exactly a "flash balm" is and why you would need it. It works basically like a primer, but it's so hydrating that I sometimes use it in place of a serum in the morning, before I put on my makeup. It's one of those easy, all-purpose products that moisturizes, brightens and tightens to create the perfect "canvas" to apply my makeup. It seems like one of those products you can skip, but I truly have noticed a big difference in the evenness and luminosity in my skin. My skin looks, well, less dull. So many products promise to give you a "glow," but I would put my Poppy stamp of approval on this one and say it really does actually make my skin glow and overall look better.
Paper Source Palm Hair Towel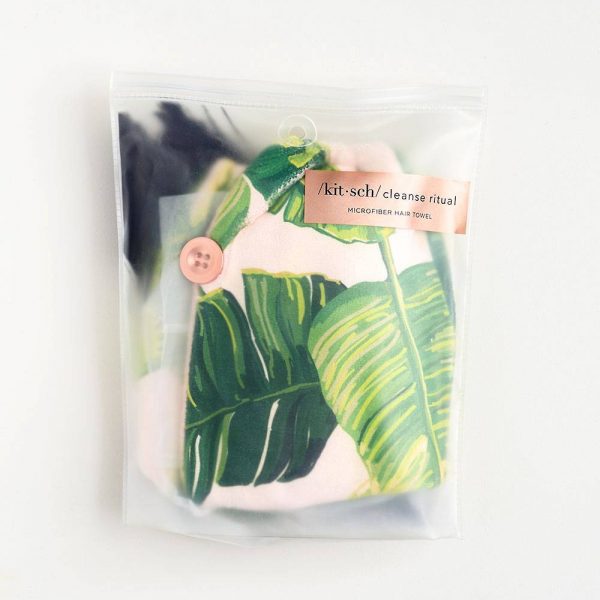 I always like to use an absorbent hair towel because I find it dries my hair way faster than a regular bath towel. I'm a sucker for palm print, so I love this one in my signature pattern.
Keep Nature Wild "Keep it Grand" Muscle Tank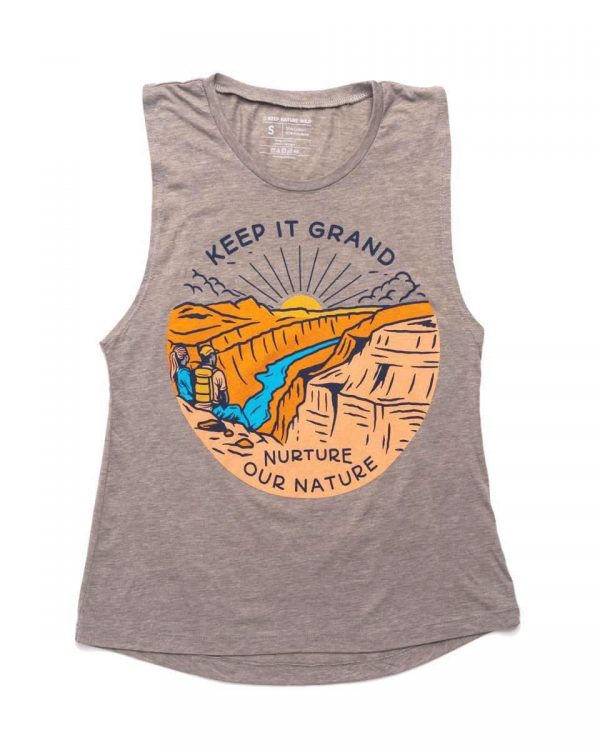 For every Keep Nature Wild product sold, the brand removes a pound of trash from the wilderness. Pretty rad.