WANT/NEED: The holy grail of yoga bags, and more stuff you want to buy
Welcome to Want/Need, a weekly roundup of the things our Deputy Editor, Emily Popp, is currently coveting. It might be a pair of pink leather loafers that make her feel like she's got her s*#t together, or a pool float in the shape of an avocado (because she's not over the novelty pool float trend). Or maybe it's as random as, like, dryer sheets. Basically this is all the stuff she's obsessed with. Poppy's picks, if you will.
Objects in Motion No.1 Bag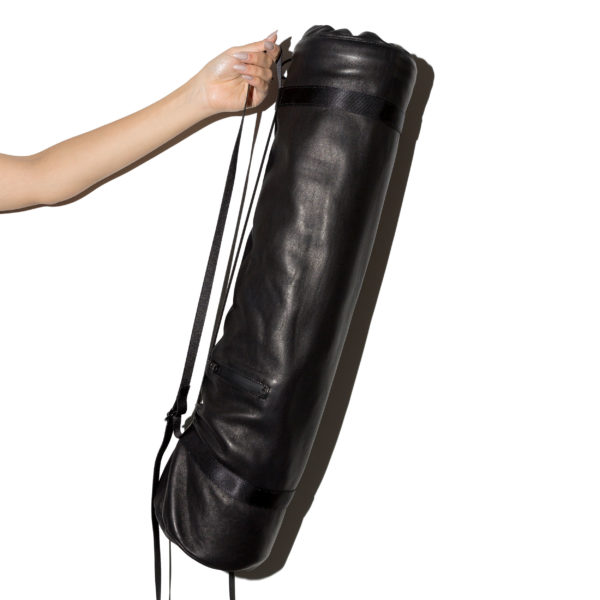 This black leather yoga bag is so gorgeous it almost transcends being a "yoga bag." It's more luxurious than my fanciest purse, and it's in a class of its own. The Objects in Motion bag is ethically made in New York City, and it's proof that functional can also be stunning. It comes equipped with a removable, machine-washable liner (for those wondering how the heck you wash a leather yoga bag!), and it has a zip-pocket big enough to fit your iPhone X Plus. It's one of the best fusions of utilitarian and glamour that I've ever seen. If you're looking for a splurge-worthy gift for your yogi bestie who lives a zen lifestyle but also appreciates flair, then give them the holy grail of yoga bags.
Outdoor Fellow No. 15 Cedarwood + Lavender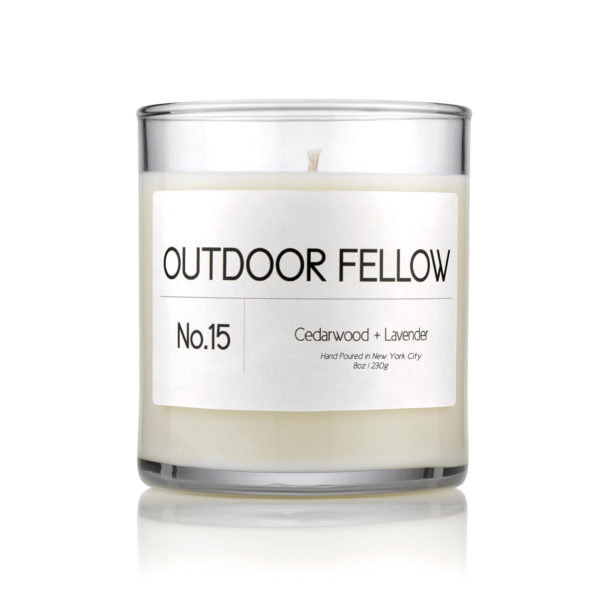 Outdoor Fellow is one of my favorite candle brands, and this is coming from a true candle obsessive. I love that each of their scents is a fabulous ode to nature. I'm not exactly an avid camper (I need a hot bath and an electric outlet for my hair straighter!), but I do love making my apartment feel like I'm in the great outdoors via an amazing candle. I'm in love with Outdoor Fellow's No. 15 Cedarwood + Lavender scent. It has notes of pine needle and rosemary, for a calm and soothing escape from the stressors of the work week. It also happens to make the perfect Valentine's Day gift for your Sig. O. (Or also give it to your bestie on Galentine's Day!)
The NOW Sage with Dried Flowers and a Quartz Crystal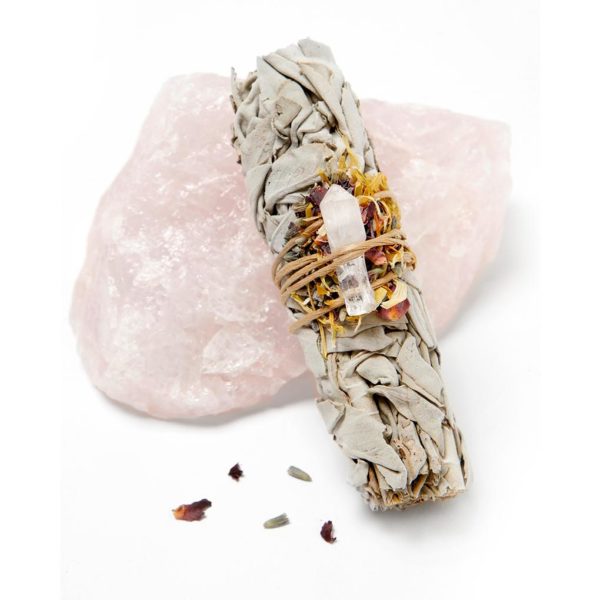 My favorite place to pop in for a massage is The NOW, and I'm a lucky duck who happens to live right across the street from one. I love it there, because the massages are actually reasonably priced, but still ultra-luxurious. A gift card to The NOW is one of my standbys; it's a tried-and-true crowd-pleaser. But recently I discovered that they also have an online shop, and I'm obsessed. These "sage bundles" make the perfect Galentine's Day gift. Each one comes with a quartz crystal and dried flowers unique to each bundle. Because everyone could use a little aura-cleansing, right?
Origins Stainless Steel Pasta Machine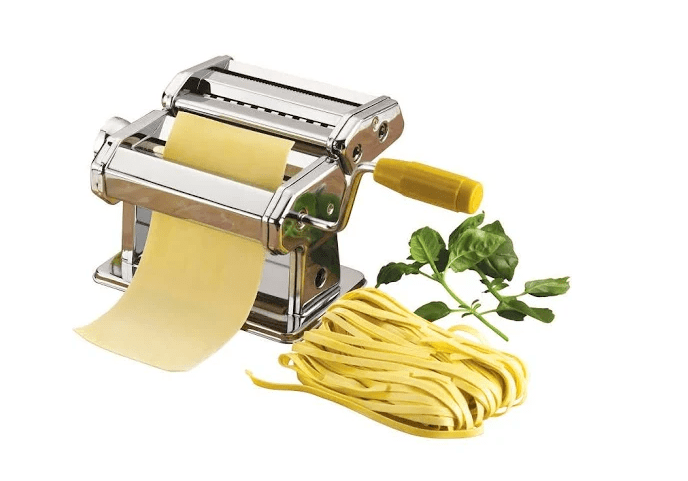 If you'd rather skip the expensive Valentine's Day restaurant reservations, opt for a chill night at home making homemade pasta instead. I've been watching Salt Fat Acid Heat, and I've suddenly felt compelled to make my own fresh pasta. This stainless steel pasta machine is super reasonably priced and will perfectly flatten your pasta dough every single time. And if there's one thing I've learned from all my Food Network-watching, is that the key to homemade pasta is the smooth, pliable dough. This hand-crank machine also comes with a two-pasta cutter that cuts spaghetti or fettuccini noodles. Give this to your Valentine and then open a bottle of vino and have a romantic DIY pasta night at home.
Dyson Supersonic Hair Dryer
I'm a bit of a nerd and I get VERY excited about Dyson products. I have a Dyson vacuum, and it's one of the best purchases I've ever made. I bought it years ago when I first moved to Los Angeles, and it's still going strong. So naturally I was very intrigued when I heard about the Dyson Supersonic Hair Dryer. Now, I haven't used this myself, but I am currently obsessing over it. It apparently has a V9 motor to dry your hair faster than you can say "My hair is dry!" And the V9 motor makes it so it doesn't have to rely on extreme heat. My hair is super prone to breakage, so I always want to make sure I'm using hair tools that won't damage it. It's also beloved by celebrity hairstylists like Jen Atkin. The price tag might make your palms sweat ($399.99), but I do know the importance of investing in tools meant to last versus having to rebuy every couple years. Again, I haven't used this myself, but it's right at the very top of my "heart eyes emoji" list.
Artifact Uprising Stationery Card Set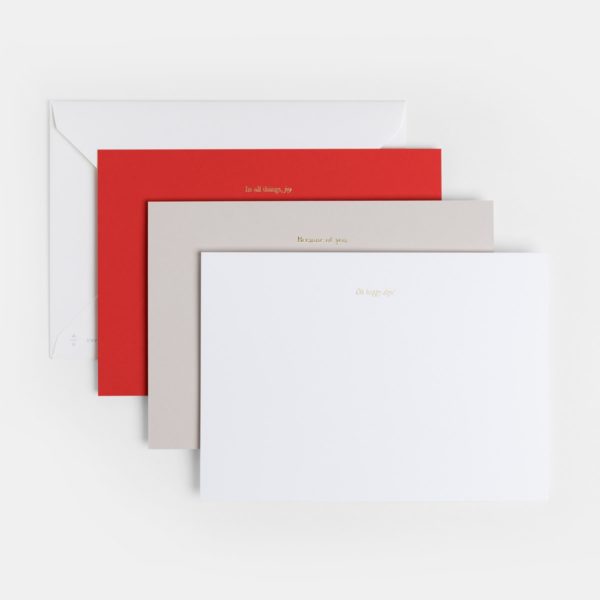 I'm a big believer in the power of a handwritten letter. One of my best friends always sends postcards to her friends and family from every place she visits, and it always makes my day whenever I get one in my mailbox. I love sending little "just because" notes to the people close to me, and I'm always looking for pretty stationery sets. I love this gorgeous set from Artifact Uprising that features lovely foil-stamped sayings like, "In all things joy" and "Because of you." This makes a sweet Galentine's Day gift for the bestie in your life who also believes snail mail is a lost art.
CJW Netflix and Chill Giant Cushion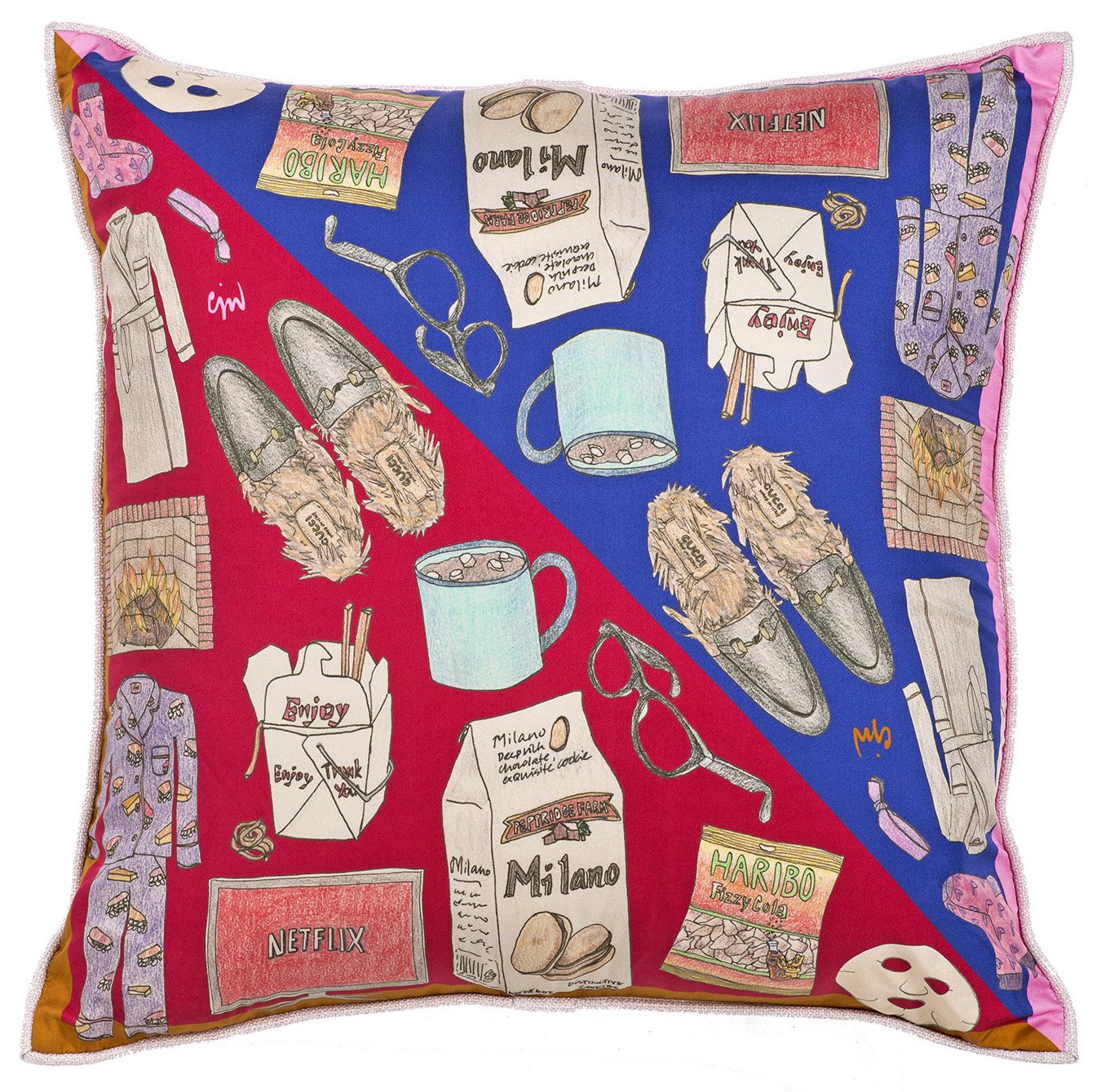 Umm, how amazing is this "Netflix and Chill" cushion? It features illustrations of literally all of my favorite things: Netflix, Milano cookies, Haribo cola gummies (I always pick up a bag whenever I'm in World Market), fuzzy Gucci slippers (not that I own any, but I know I'd love 'em), face masks and Chinese takeout. If I could turn into a pillow, this would be the one.
Liberation De Paris Sparkling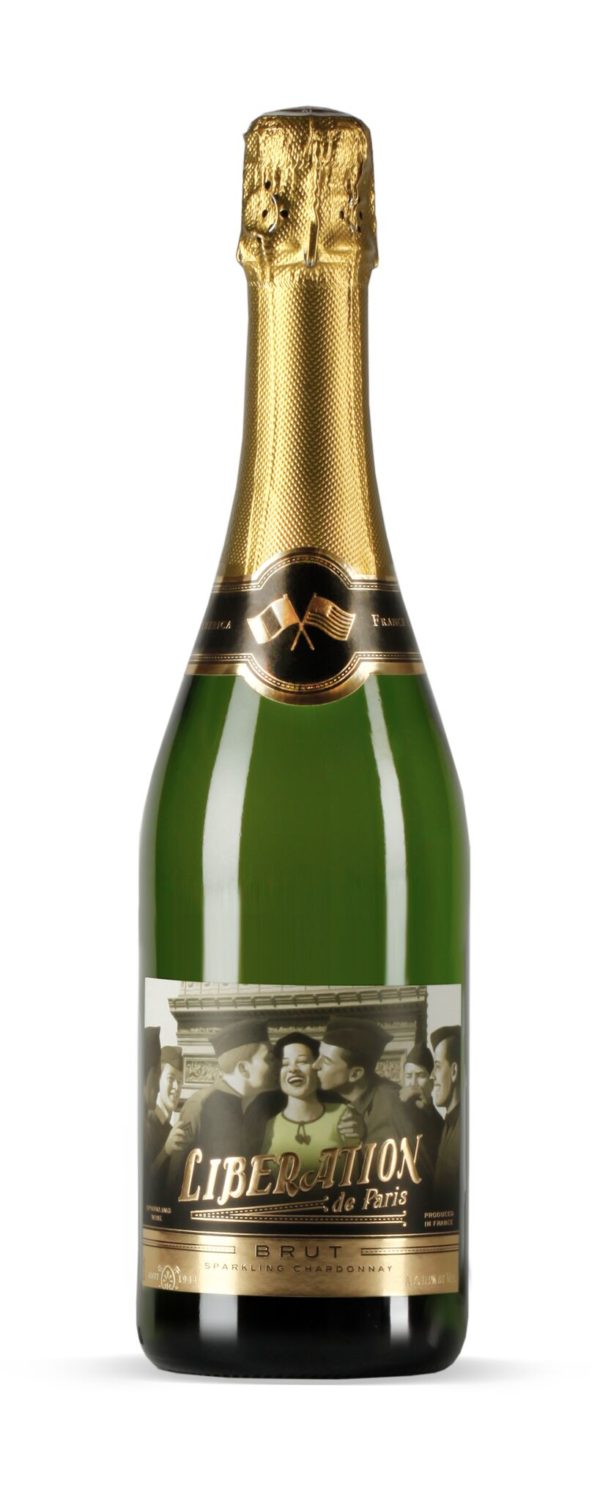 With Val & Galentine's Day coming right around the corner, ya gotta have a great bottle of bubbly chilling in the fridge. This sparkling chardonnay from Liberation de Paris makes a perfect affordable bubbly ($15!) for your romantic night in, your Galentine's Day party, or on a random Tuesday night after a stressful AF workday. It's effervescent, delicious, and won't make your wallet sad.