WANT/NEED: A "geode vagina cake" delivered straight to your door, and more stuff you want to buy
Welcome to Want/Need, a weekly roundup of the things our Deputy Editor, Emily Popp, is currently coveting. It might be a pair of pink leather loafers that make her feel like she's got her s*#t together, or a pool float in the shape of an avocado (because she's not over the novelty pool float trend). Or maybe it's as random as, like, dryer sheets. Basically this is all the stuff she's obsessed with. Poppy's picks, if you will.
Goldbelly's Nadia Cakes Famous Vageode Cake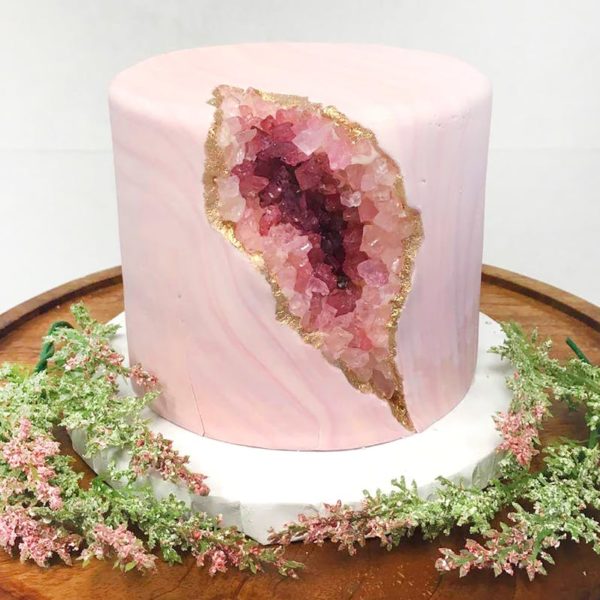 Because sometimes you just need a geode cake that looks a lot like a vagina flown across the country and delivered straight to your door. The VageodeⓇ cake from Nadia Cakes went viral when the bakery intended to create a pink buttercream cake with a strip of rock candy down the center. It was meant to look like a geode, but it ended up being more, ahh, Georgia O'Keefe-inspired, if you get my drift. The cake looked like a vagina. And everyone loved it, but even if you don't live near a Nadia Cakes location, you can order one of these babies through Goldbelly, which ships iconic treats from restaurants and delivers them across the country. If you're not in the market for a geode vagina cake, you can get Gray's Papaya hot dogs if you don't live in New York City, authentic deep dish pizza from Gino's East if you don't live in Chicago, or barbecue from The Salt Lick even if you don't live in Texas, just to name a few. It's more expensive than your typical takeout, to be sure, but that's because you're getting it delivered across the country for your snackin' pleasure. Now I'm really craving deep dish pizza with a slice of geode vagina cake for dessert.
ban.do "Am I Dreaming?" Eye Mask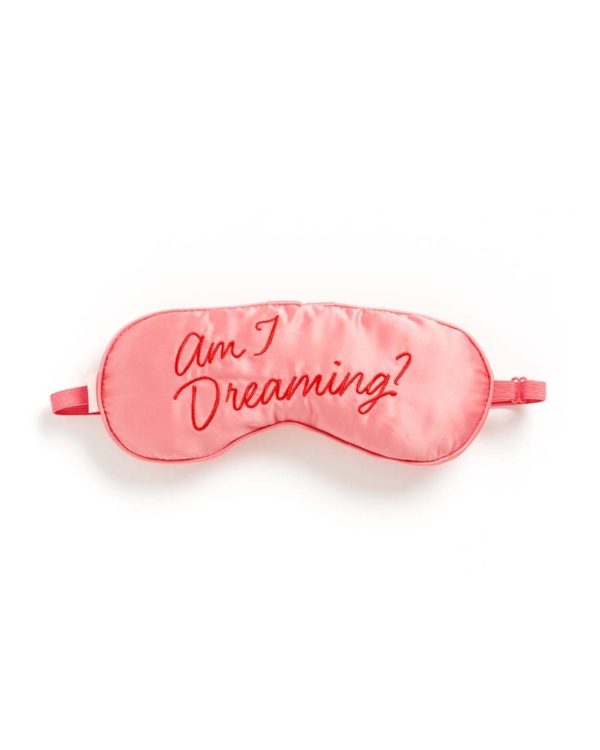 I am highly photosensitive (jealous?), and I need to wear a sleep mask every single night or else I toss and turn and can't get my beauty rest. This pretty pink and red one would be a perfect addition to my collection of eye masks.
Mavi Tess Super Skinny in White Stripe Denim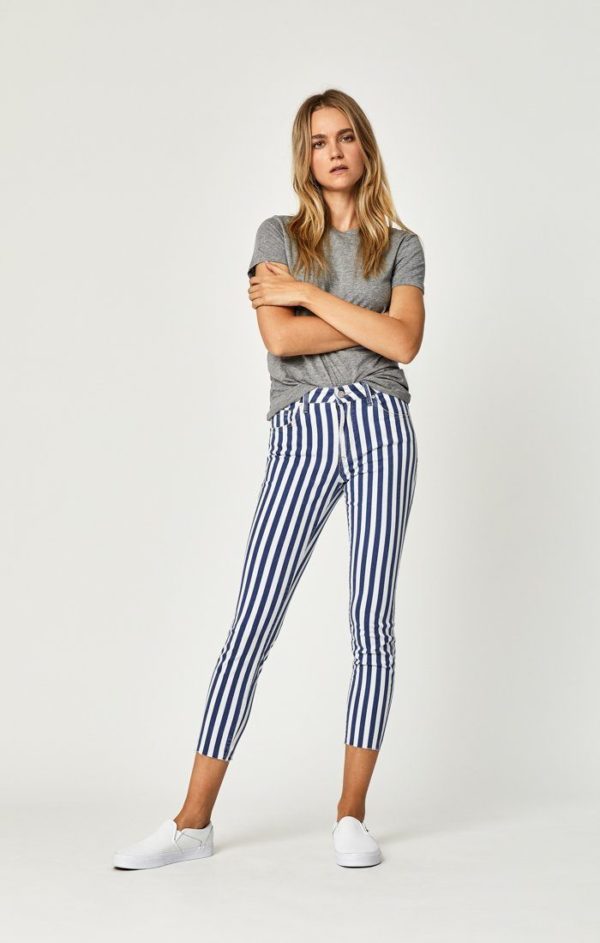 Lately I've been feeling like my pants are so boring. I pretty much only own blue jeans or black skinny jeans, and that's it. Whenever I see "fun pants" on other people I always think, I should branch out! I'm currently coveting these blue and white striped skinnies, because they have plenty of zest, but also, I feel like I could get a ton of mileage out of them. They're not so "crazy novelty" that I would only wear them once and then retire them to the back of my closet. They also look super figure-flattering, which next to comfort is the main thing I look for in jeans. I think these are the perfect of pants for me to branch out in.
Holly & Tanager Explorer Crossbody Clutch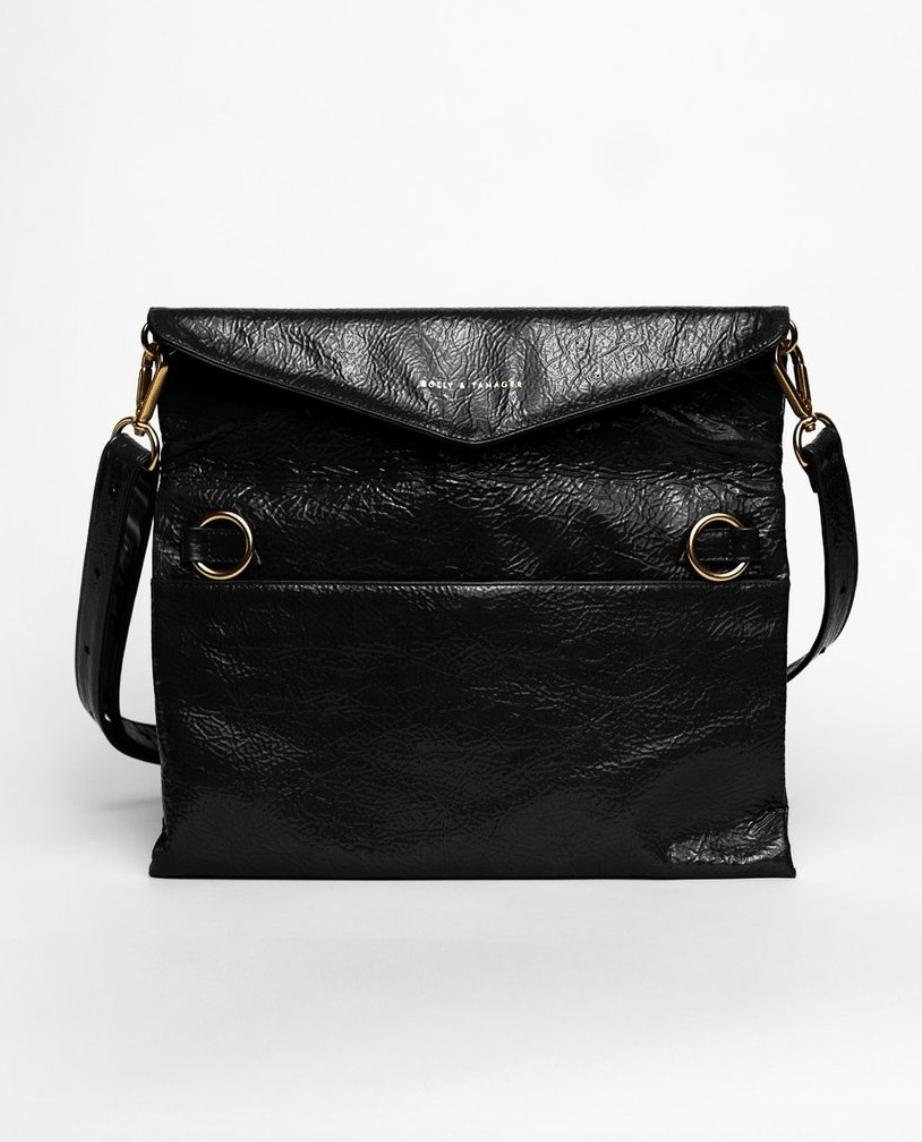 I don't have a lot of purses, but the ones I do own, I always have on heavy rotation. It's the type of accessory that I'm willing to sink in a little bit more money, but I want it to last for years and years. I also like something that is non-clunky but will hold my entire life. It's a tall order. That's why I so rarely get new purses. It's hard to find the right one. But call me Goldilocks, because I think this exquisite crossbody clutch from Holly & Tanager is the best of all worlds. It's timeless-looking and can be worn three ways: as an envelope clutch, a crossbody bag, or adjust the straps on the handles and wear it as a bigger messenger bag style. I love when purses can be worn multiple ways. Also, fun fact: the two female designers behind the brand are best friends in real life! Friendship, y'all.
Private Party Burrata Muscle Tank
I came across this tank top while scrolling through Instagram the other day. Clearly, these targeted ads are reaching new levels of "targeted." I can't think of anything I want to declare my love for on a T-shirt more than burrata.
Rabbit Freezable Whiskey Glasses, Set of 2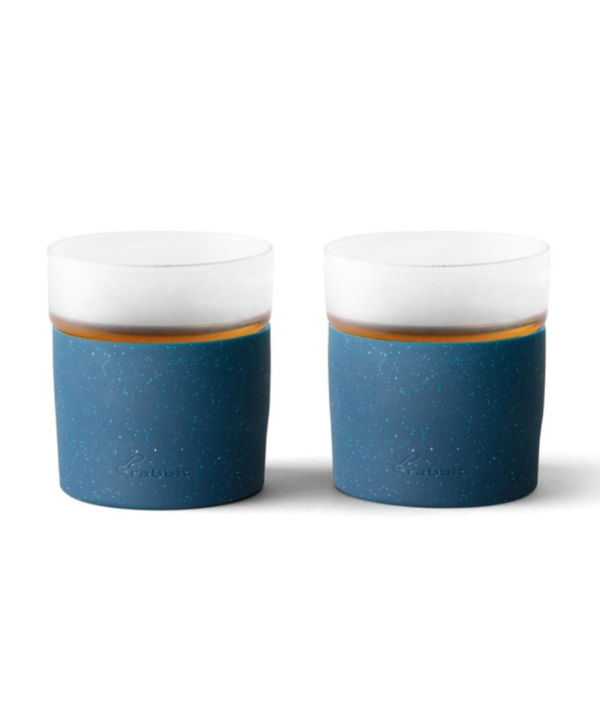 I've been wanting to get more of a bar car situation set up in my apartment, because I have this great gold bar cart I bought online from Target, but then nothing to put on it! I'm not a big whisky drinker, but women drink whiskey too (!), and so I like to have some hard alcohol accoutrements on hand so I can whip a cocktail for my friends when they're over. I love the idea of these freezable whisky glasses with silicone coverings to keep your hands from getting too cold. They're billed as "whisky glasses," but they can hold whatever drink you want chilled—from white wine to a Shirley Temple if your Dry January is extending into March. Although mine certainly isn't.
Abercrombie & Fitch Easy Open-Front Cardigan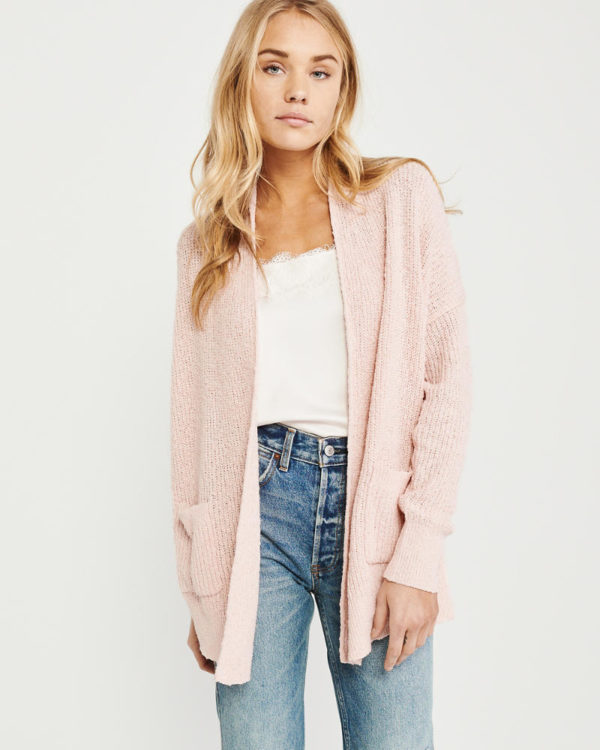 This pretty open front cardigan is so cozy—and it's from Abercrombie, of all places. I still associate Abercrombie with my high school days when everything I owned was emblazoned with a moose. But it has gone through a rebranding in recent years and has some cute stuff I've been eyeing. This cardi is $30, for one, which is fairly reasonably-priced.
Peckish Eggs Protein Pack
OK, call me lazy AF but I buy hard boiled eggs prepackaged. I've been doing it for years. I know, it's easy and cheaper to just boil them myself, but it's a shortcut in life that I enjoy. The health food store in my neighborhood, Erewhon, starting selling these new Peckish Peck Packs of eggs with different flavored crunchy dippers, and they're my new obsession. My dip flavors are maple waffles and the fried rice flavor. These have been my new go-to "healthy" snack, and they help me avoid rifling through the drawer of chips and cookies in our office kitchen.