WANT/NEED: A Froot Loops mug (because I wasn't allowed to eat sugar cereal as a kid), and more stuff you want to buy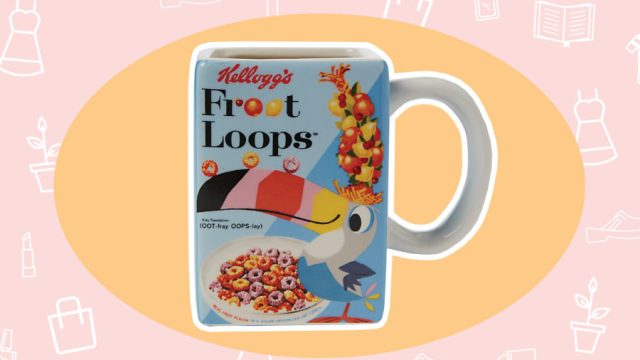 Welcome to Want/Need, a daily roundup of the things our Deputy Editor, Emily Popp, is currently coveting. It might be a pair of pink leather loafers that make her feel like she's got her s*#t together, or a pool float in the shape of an avocado (because she's not over the novelty pool float trend). Or maybe it's as random as, like, dryer sheets. Basically this is all the stuff she's obsessed with. Poppy's picks, if you will.
Typo Novelty Shaped Mug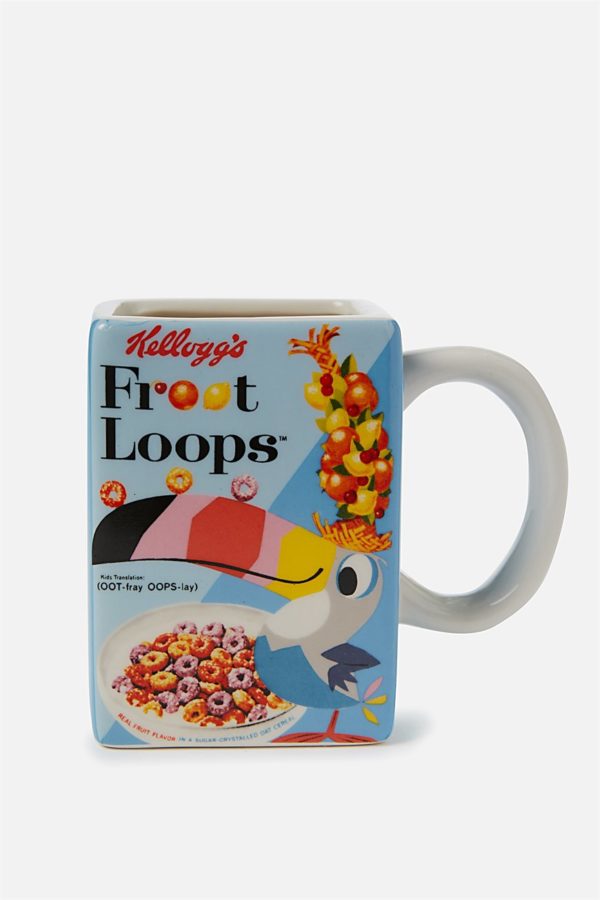 When I was a kid, my brother and I weren't allowed to have any "bad for you" cereals, but we were allowed ONE day a year where we could pick out any sugar cereal we wanted. We would pace up and down the cereal aisle for approximately nine hours until we finally made our choice. This was a major annual event, after all. I'd deliberate, but I'd always end up choosing Froot Loops. Such a classic.
Collectif x MC Desert Rose Denim Blouse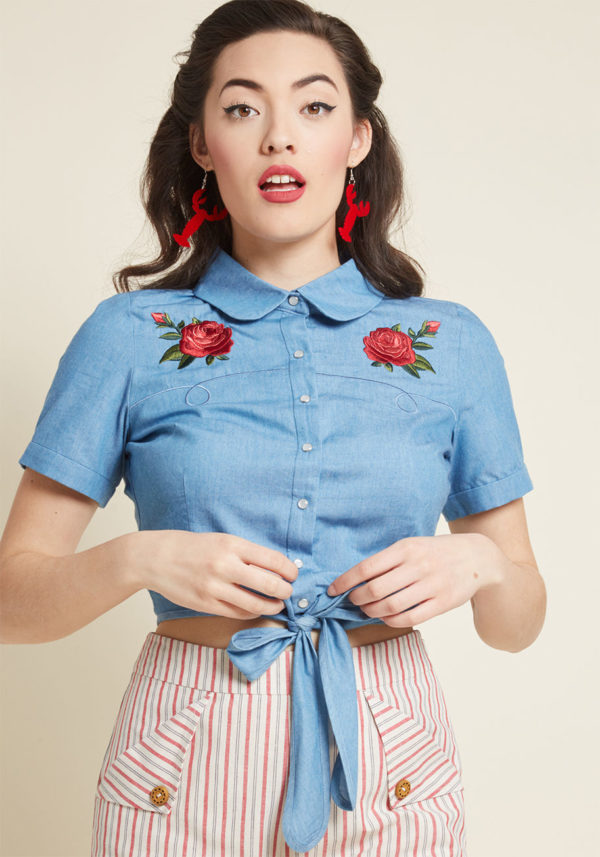 If possible, I'd like all my outfits to have at least a certain percentage "Dolly Parton vibe," so this denim rose crop top is perfect.
M.Gemi The Capri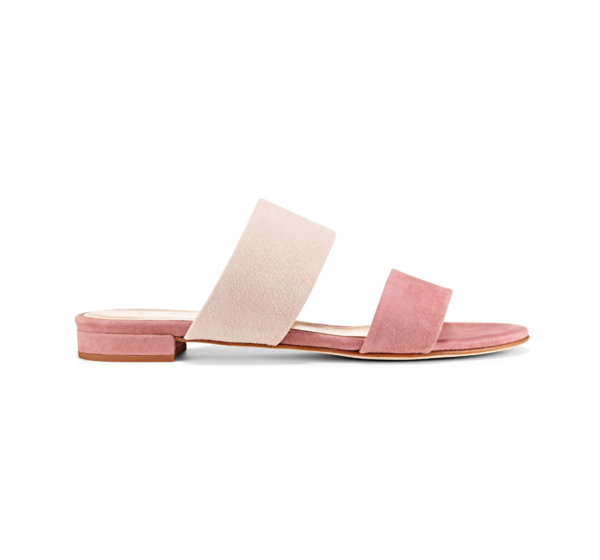 I'm a huge fan of M.Gemi. Some of my favorite heels are from the handcrafted Italian brand. And my heart is bursting over these lovely flats in the perfect shade of blush. Have you ever seen such a fancy sandal? 
The Sisters 2016 Pinot Gris

You know I love my wine! And I really love The Sisters, a wine company that is all about celebrating women and the best friends in their lives. Which is exactly what we here at HG are all about. The Sisters have a delicious array of wines, but my favorite at the moment is this bright and smooth Pinot Grigio with gorgeous notes of peach and nashi pear. 
Wildfox Hello Swimsuit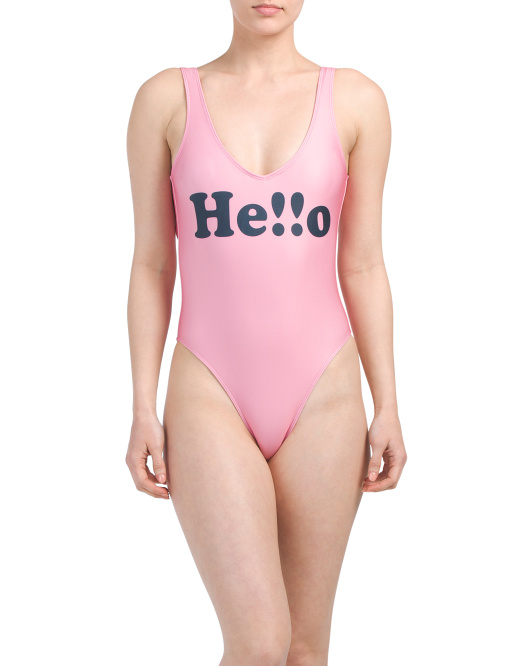 Oh, he!!o!
KFC Colonel Sanders Floatie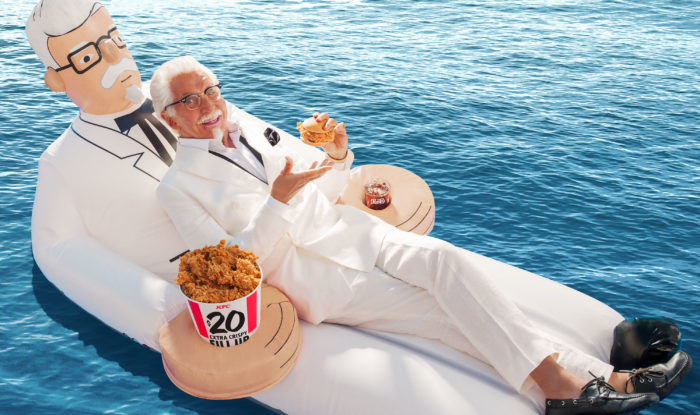 I've said it before and I'll say it again: KFC just GETS me. Case in point: this incredible inflatable Colonel Sanders floatie. As if it weren't glorious enough, it comes with a holder for your soda and a holder for your bucket of chicken. Because what's more relaxing than floating on raft in the shape of a fast food brand ambassador while enjoying a drumstick? Nothing, I tell you. I was lucky enough to have this sent to the office the other day, where our Entertainment Editor promptly blew it up…photographic evidence below. You can see how big-ass it really is. This thing is giant and amazing. And you can be lucky enough to get one for free. Just go to KFCFloatie.com (my favorite URL ever), and sign-up to win one now through June 22nd.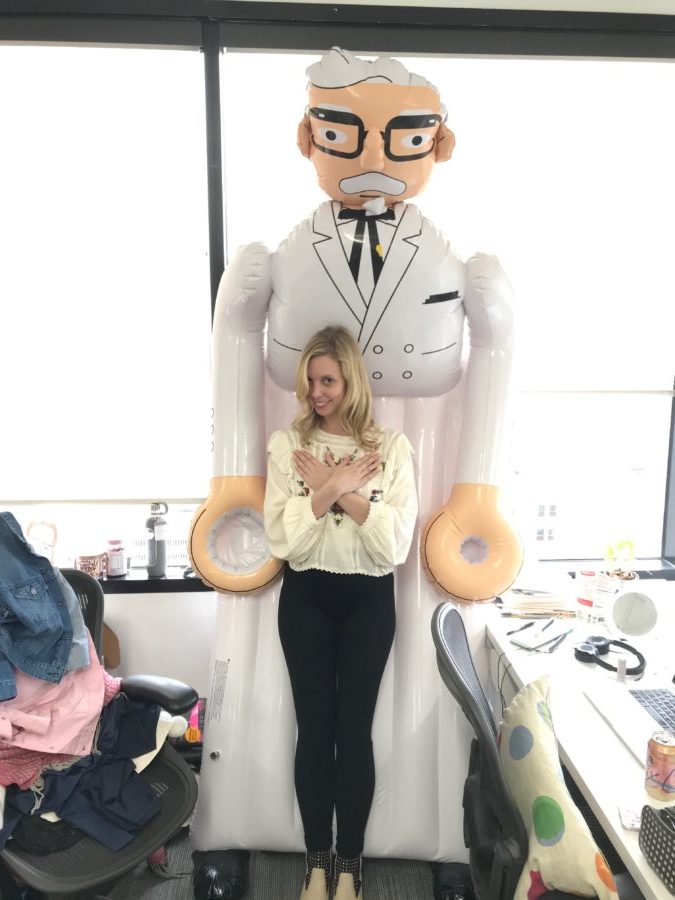 While every product on Want/Need is hand-selected by HelloGiggles editors, HG may earn affiliate commission on some products.