WANT/NEED: Eye patches that make me look like I didn't binge-watch Netflix all night, and more stuff you want to buy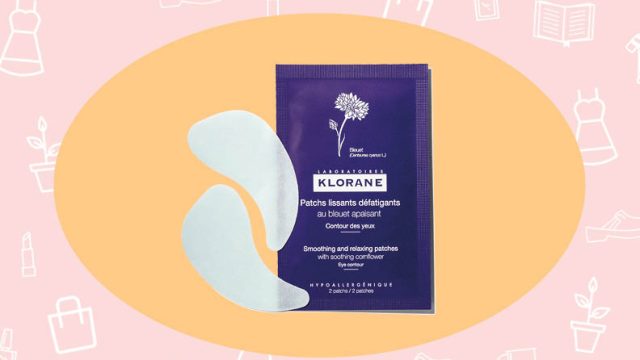 Welcome to Want/Need, a daily roundup of the things our Deputy Editor, Emily Popp, is currently coveting. It might be a pair of pink leather loafers that make her feel like she's got her s*#t together, or a pool float in the shape of an avocado (because she's not over the novelty pool float trend). Or maybe it's as random as, like, dryer sheets. Basically this is all the stuff she's obsessed with. Poppy's picks, if you will.
Standard Wines Usual Rosé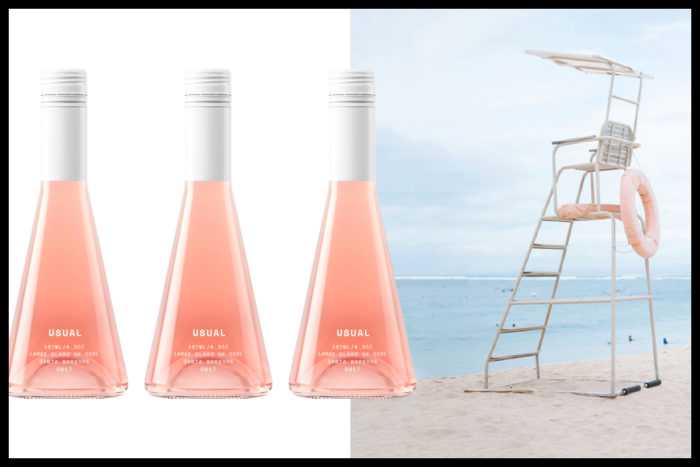 Standard Wines recently launched their new, limited-edition Usual Rosé, and I immediately knew I had to sip this for myself; I'm very committed to my rosé research, after all. What I love about this one is that it comes in a single-serve bottle. I think single-serve wine is way under appreciated, and it's honestly one of my favorite ways to enjoy vino. I'm a big fan of Usual's packaging, because their rosé comes in a 6.30 oz bottle for a very generous pour. But what I love most about it, other than its supersize, is the bright, crisp (not overly sweet) notes of strawberry, rhubarb, and rose petals. Let's put it this way: If I were to turn into an alcoholic beverage, it would probably be this one. 
Molly Moorkamp Tri-Tone Faille Cocktail Skirt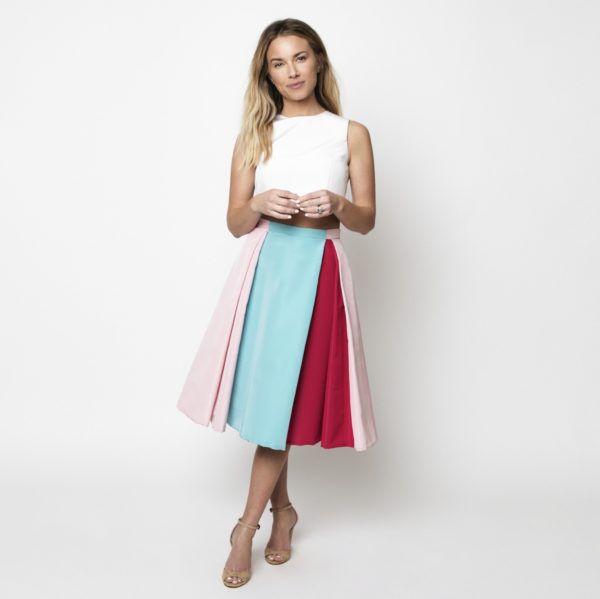 Not everything I include in this column I can necessarily afford at the moment, like this exquisite $625 tri-tone skirt, par exemple. But that doesn't mean I'm not daydreaming about it. I'm loving this skirt not only for its gorgeousness, but also because I always try to feature empowering female entrepreneurs, like designer Molly Moorkamp. You can find her delightful offerings at The SIL, one of my favorite places to peruse beautifully curated pieces. I love the color combo of blush pink, pool blue, and cherry red. It just makes me so happy. Just looking at this skirt makes me want to do a twirl—and I'm not even wearing it!
Klorane Smoothing & Relaxing Eye Patches With Cornflower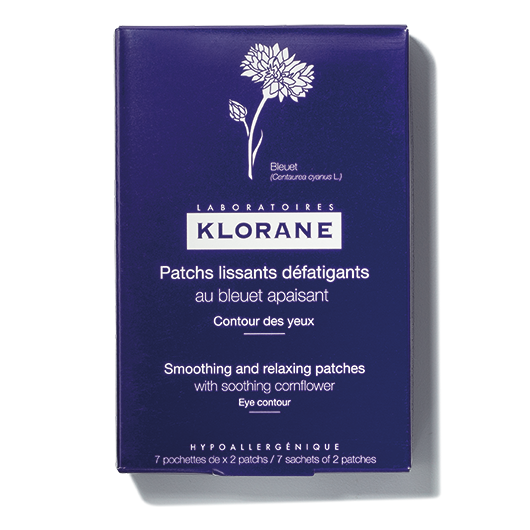 Longtime readers of Want/Need will know that under eye patches are one of my favorite products to use. For one, I find them fun. But also they address my biggest beauty concerns: my dark under eyes, which make me look like I stayed up all night binge-watching Queer Eye. Which, OK, I did. So maybe I'm partially to blame for my tired eyes, and not just genetics, but still! One of my biggest gripes with under eye patches is when they slip and slide all over the place, so my favorite ones are the kind that actually stay put. Out of all the eye patches I have ever tried, Klorane has the best "stay put" pair. They're essentially more like stickers, so they don't budge at all. I was bending over cleaning my living room while wearing these babies, and they didn't move an inch. But beyond that, they really helped brighten and de-puff. But what really set these patches apart from the rest is that I noticed a firmness in my under eye area afterward that I hadn't with some other eye masks. My skin didn't just feel brighter, but firmer. Bottom line? A+ for refreshing, firming, and actually staying on my damn face.
FabFitFun Subscription Box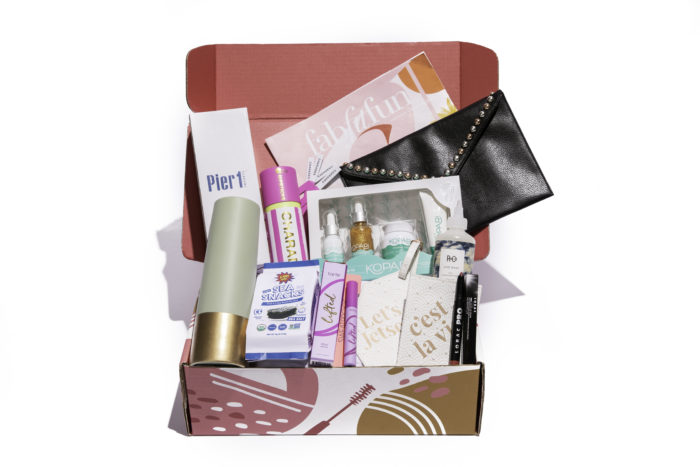 If you're like me and follow former Bachelor contestants on Instagram, you're very familiar with FabFitFun boxes. They're one of my favorite subscription boxes out there, because everything in them is always a cute win. There's never a "dud," like there can be in some curated mystery boxes. FabFitFun teamed up with Pinterest, and this collab makes so much sense.: this box is basically a Pinterest board come to life. It's filled with goodies like a pastel vase perfect for displaying a summer bouquet, Tarte sweat-proof mascara, a pretty passport case and luggage tag set, and tons more. This might be my very favorite version of a subscription box ever.
Seventytwo° 24/7 Raw Tee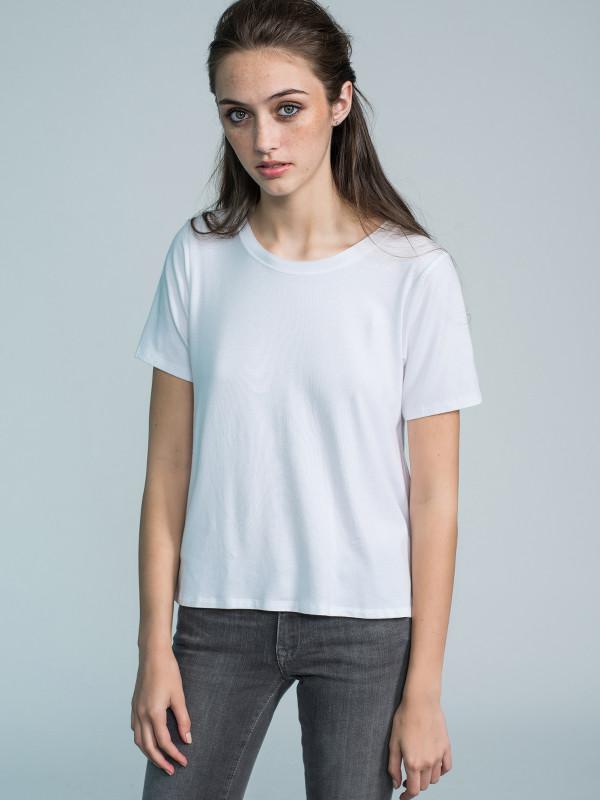 I don't know why it took me into my 30s to find some great quality white tees, but I finally did it, y'all. I am obsessed with the softness of this white tee; it looks fabulous with my yoga pants but also super cute with a pair of jeans and mule heels. 
While every product on Want/Need is hand-selected by HelloGiggles editors, HG may earn affiliate commission on some products.