WANT/NEED: A deck of feminist playing cards, and more stuff you want to buy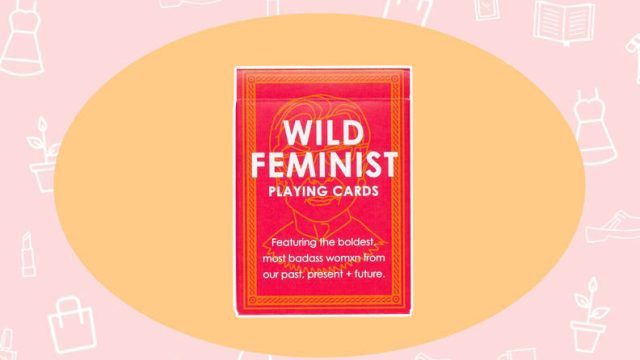 Welcome to Want/Need, a daily roundup of the things our Deputy Editor, Emily Popp, is currently coveting. It might be a pair of pink leather loafers that make her feel like she's got her s*#t together, or a pool float in the shape of an avocado (because she's not over the novelty pool float trend). Or maybe it's as random as, like, dryer sheets. Basically this is all the stuff she's obsessed with. Poppy's picks, if you will.
n:PHILANTHROPY Irie Jacket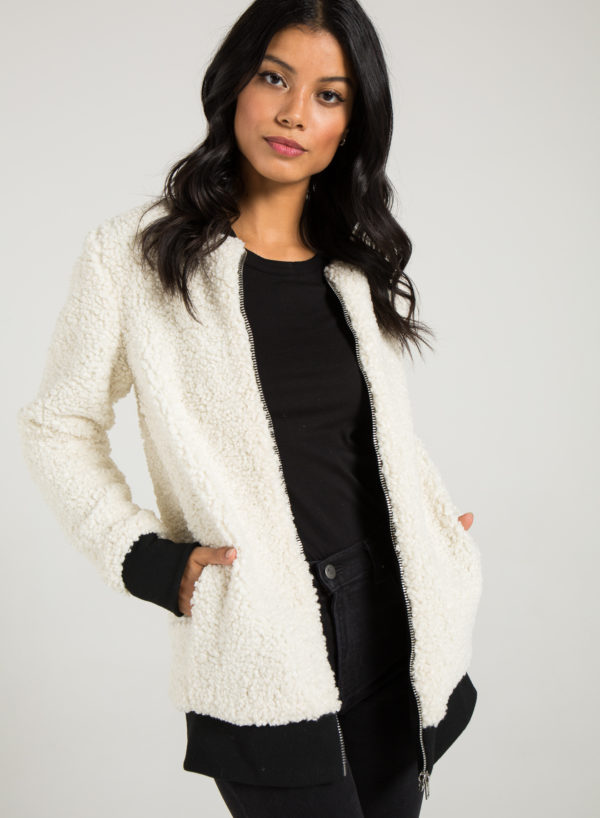 I have had my little heart set on a fuzzy jacket for so long now, and I've searched and searched for the perfect one. I always feel like outerwear is one of the best items to splurge on because it's so utilitarian. A coat's purpose, after all, is to keep you comfortable and warm. I love this faux sherpa bomber jacket from n:PHILANTHROPY so much. It's got the three Cs: comfy, cozy, and cute AF. If I had to choose one jacket to hibernate in all winter long, it would be this one. 'Tis the season for giving, but this is the one gift I'd give to myself!
Wildfang Wild Feminist Icons Playing Cards
This is the most badass deck of cards I've ever seen, and it makes the perfect stocking stuffer for any feminist in your life. Michelle Obama, Ruth Bader Ginsburg, Grace Jones, Debbie Harry—all your fearless favorites!
Yves Saint Laurent Volupté Tint-in-Balm
I am a big fan of lip products that have color but are forgiving. I like to be able to apply my lipstick in a Lyft at night going over potholes and still come out with a perfect pout. I'm not a fan of matte shades or liquid lipstick—they're just too unforgiving and tricky to apply. I think the crème de la crème of lip tints is the Volupté Tint-in-Balm from YSL Beauty. I've been a fan of the brand's lip products for years—the hydrating formula, the divine scent, the fabulous packaging. It's one of those lipsticks that makes you feel glamorous simply by holding the tube in your hand. I love this particular lip tint because it comes in all my favorite shades of pink (seriously, I would wear any of these colors and I'm VERY particular about my shades of pink). But why this really gets my Poppy stamp of approval is because it gives that perfect hint of color and it's so easy to apply—it passes my bumpy Lyft ride test! 
Cougar Gatineau Patent Winter Boot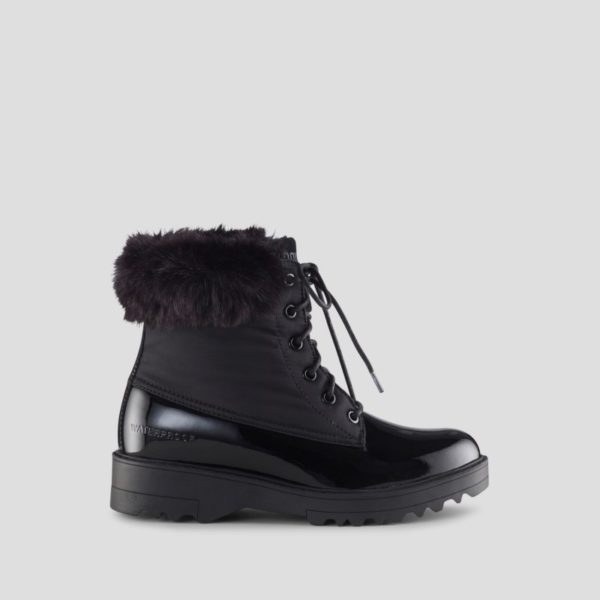 I'm from Boston originally, and it's a crime that I don't have a great pair of warm winter boots. I go home every holiday, and I always end up borrowing my mom's. It's time for me to grow the heck up and have a pair of my own. Also, nothing is worse than the feeling of frozen toes—believe me, I'm speaking from experience! I love that these ones look heavy-duty but also have a gorgeous faux fur collar. Also, winter boots ain't cheap typically and they can run you a pretty penny. So a $150 price point for these babies is actually really reasonable. These boots make me miss the brutal New England winters, and that's saying something!
Rugged & Dapper Active Regime Grooming Set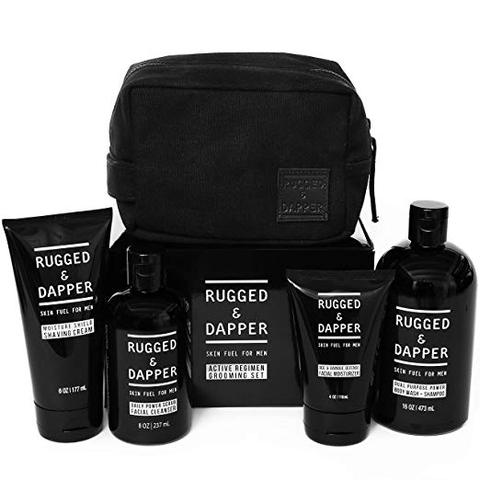 I talk about the beauty products I'm lusting after in this column all the time, but rarely do I make time for the guys. Well, 'tis the season! This holiday I plan on giving the product-loving dudes in my life a great grooming set, like this one from Rugged & Dapper. I think this would make a perfect pick for my brother, who is all about convenience and travels a lot. 
Wondershop Pink Rosé Cotton Candy
If I could be any carnival food, I would be cotton candy. I actually had a weird craving for cotton candy the other day, and lo and behold, not only does Target sell cotton candy, but they sell rosé-flavored cotton candy! This is so on brand for me. And this tub is only $2.99—a perfect lil' stocking stuffer. 
MM.LaFleur Silk Sleep Mask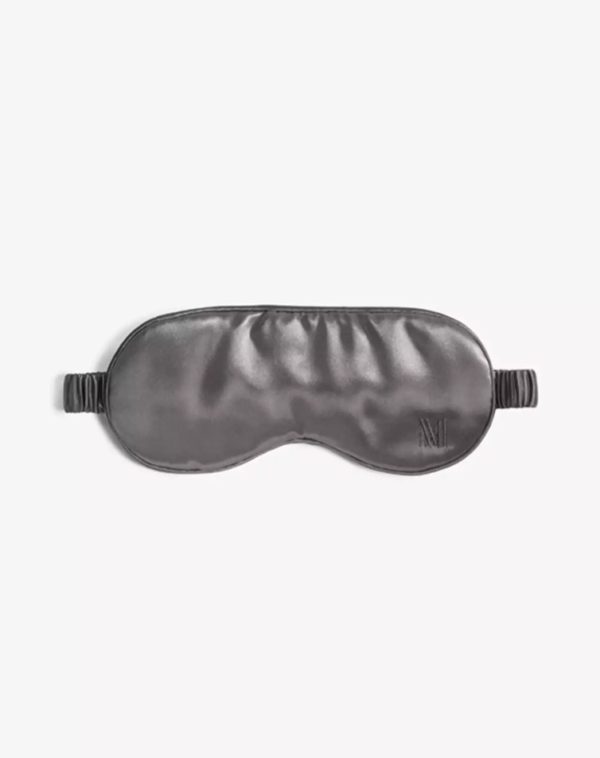 I am very, very photosensitive. I have intense blackout curtains in my bedroom and I actually have to turn my alarm clock so it's facing away from me at night, because the light emanating from it irritates me. Yes, I am a sleep diva. So unsurprisingly I have to wear a sleep mask every night in order to get my beauty rest. This 100% silk one might be the chicest, most luxurious sleep mask I've ever seen.
M. Gemi Scultura Platform Heels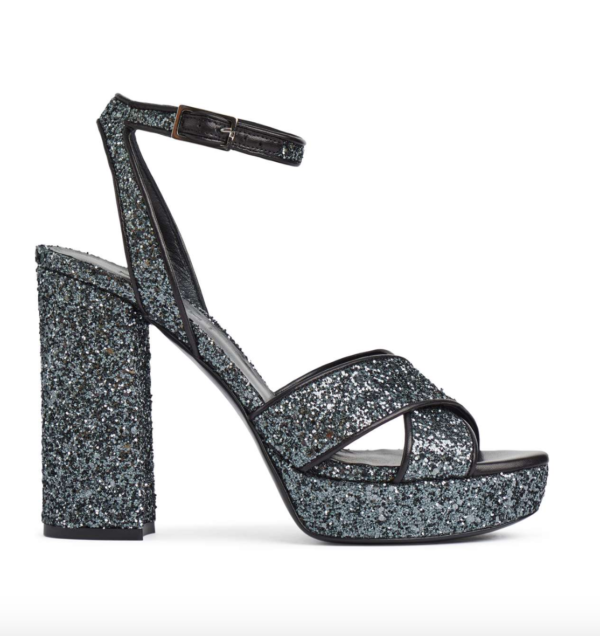 M. Gemi is one of my favorite splurge-worthy shoe brands, and oooo, these glitter platform heels look like if New Year's Eve had an official shoe.