WANT/NEED: Dairy-free (!) McConnell's ice cream, and more stuff you want to buy
Welcome to Want/Need, a daily roundup of the things our Deputy Editor, Emily Popp, is currently coveting. It might be a pair of pink leather loafers that make her feel like she's got her s*#t together, or a pool float in the shape of an avocado (because she's not over the novelty pool float trend). Or maybe it's as random as, like, dryer sheets. Basically this is all the stuff she's obsessed with. Poppy's picks, if you will.
McConnell's Dairy-Free Eureka Lemon & Marionberries Ice Cream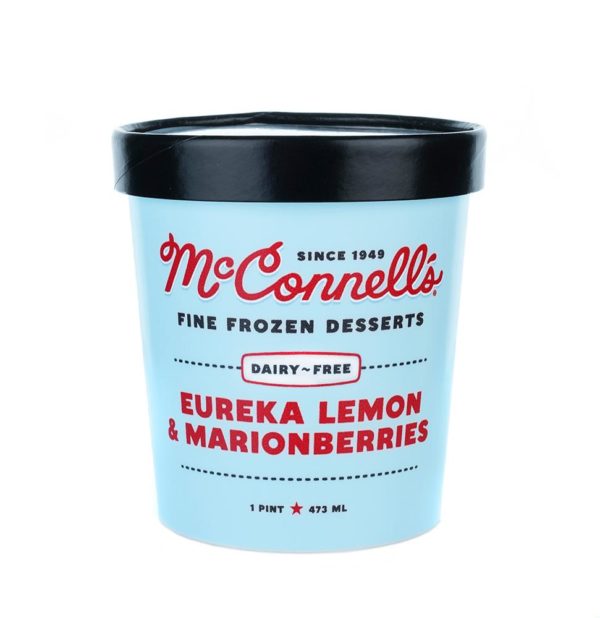 I'm lucky to work right around the corner from a McConnell's in DTLA, so I can get my fix pretty often. I was giddy as a schoolgirl to find out that they have new dairy-free flavors, because as much as I love me some ice cream, sometimes the heavy cream can be too much for me. I actually prefer non-dairy options, and you would NEVER know that these flavors (cookies & cream, dark chocolate chip, eureka lemon & marionberries, toasted coconut almond chip, Turkish coffee) are dairy-free; they're so decadent. My personal favorite is the Eureka Lemon & Marionberries, because it's super rich in flavor but has this great light, brightness to it. I busted open a pint of this the other day while watching the new season of Unbreakable Kimmy Schmidt and it was the most delightful Monday evening. 
Spongellé Baltic Rose Body Wash Infused Butter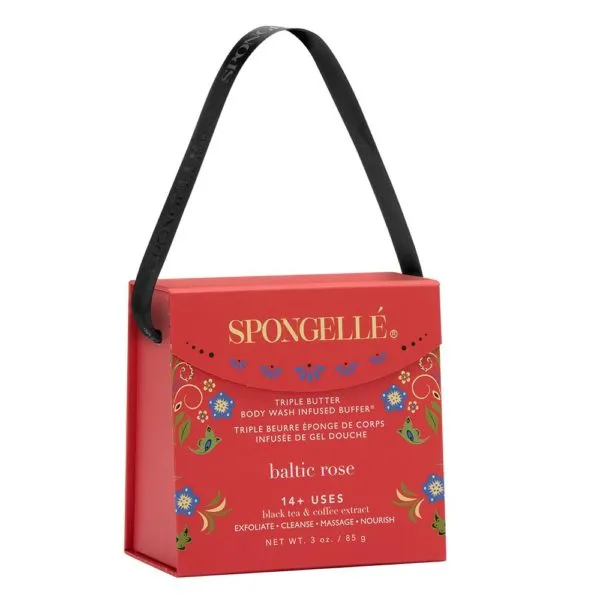 I love shower products of all kinds: shower gels, bar soap, scrubs, everything. I thought I tried every kind of product, but I recently came across something I haven't tried before: a "body wash infused buffer," which is basically part sponge, part bar soap. You lather it up and then use it just like a sponge. I love it because it's way more convenient than squirting shower gel all over a loofah, losing a ton of product in the process. The box says you get about 14+ uses out of it, so this isn't a one time use it and lose it situation. I love the "baltic rose" scent, because rose happens to be my signature scent. Bonus: It comes in this cute little purse-shaped box! I'm a sucker for packaging. 
More with Less: Whole Food Cooking Made Irresistibly Simple by Jodi Moreno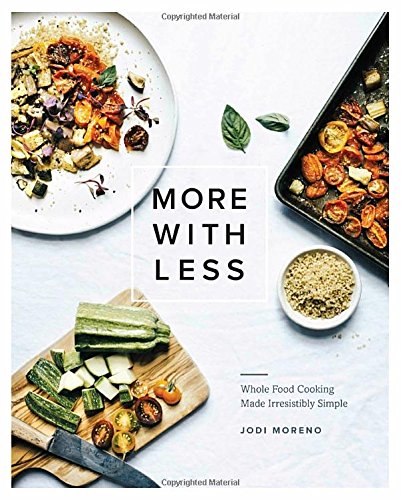 I've been on a healthy cookbook kick recently, and the book I currently have open in my kitchen is More with Less by Jodi Moreno. It's a perfect pick if you're looking for delicious whole food meals that have interesting, non-boring flavor combinations. It's accessible but fancy all at once. My personal favorites? The banana, oat, and cardamom pancakes or the crispy cauliflower steaks with ginger scallion sauce. And there's plenty of healthy but indulgent desserts, like strawberry hazelnut fudge pops. All the meals are a feast for the eyes, too. They're gorgeous. I can't wait to start working my way through this entire book.
Thrive+ After-Alcohol Aid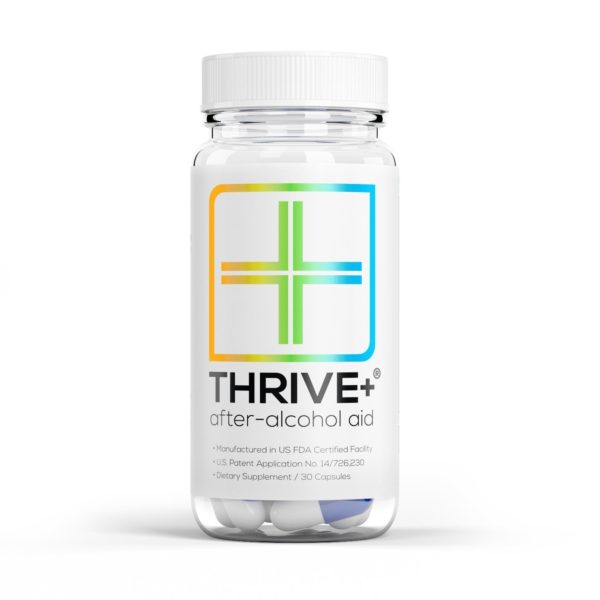 I always thought those "after alcohol" products were bogus, but I actually tried a couple that do work and so now I'm not as skeptical of the idea. My recent pleasant surprise? Thrive+ (as seen on Shark Tank, y'all). It's an after-alcohol aid in the form of capsules that you take either after your last drink or before bed. I'm at that stage now that I've entered my 30s where I can just look at a glass of champagne and get a headache. I took the Thrive capsules after a few glasses of wine on Friday night, and I was quite pleased to discover I was headache-free in the morning. I was a bit tired, but my head didn't hurt at all. Granted, I didn't get buck-wild wasted, but I did have a few glasses that would typically give me a dull headache the next day. But I definitely noticed the difference after taking these. And look, anything that makes it so I can wake up in the morning and not feel like I'm a Looney Tunes character with my head smashed by an anvil, I give the Poppy stamp of approval. 
Gola Coaster Rainbow Striped Sneaker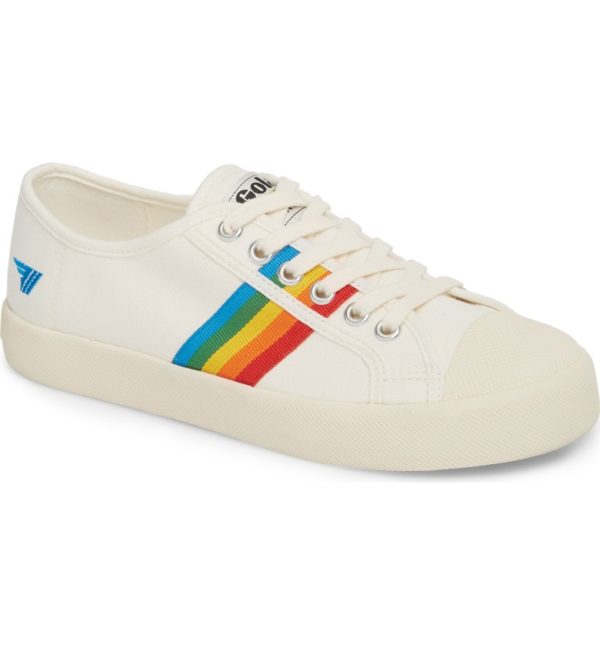 Just looking at these rainbow sneaks from Gola puts me in a cheerful mood. 
While every product on Want/Need is hand-selected by HelloGiggles editors, HG may earn affiliate commission on some products.