WANT/NEED: Cute cards for snail mail lovers, and more stuff you want to buy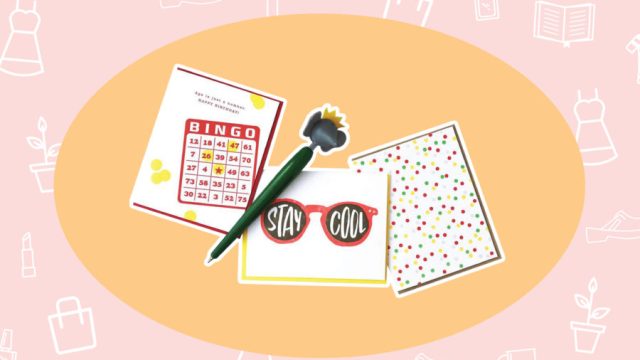 Welcome to Want/Need, a daily roundup of the things our Deputy Editor, Emily Popp, is currently coveting. It might be a pair of pink leather loafers that make her feel like she's got her s*#t together, or a pool float in the shape of an avocado (because she's not over the novelty pool float trend). Or maybe it's as random as, like, dryer sheets. Basically this is all the stuff she's obsessed with. Poppy's picks, if you will.
Whimsy + Row Paloma Skirt in Black Stripe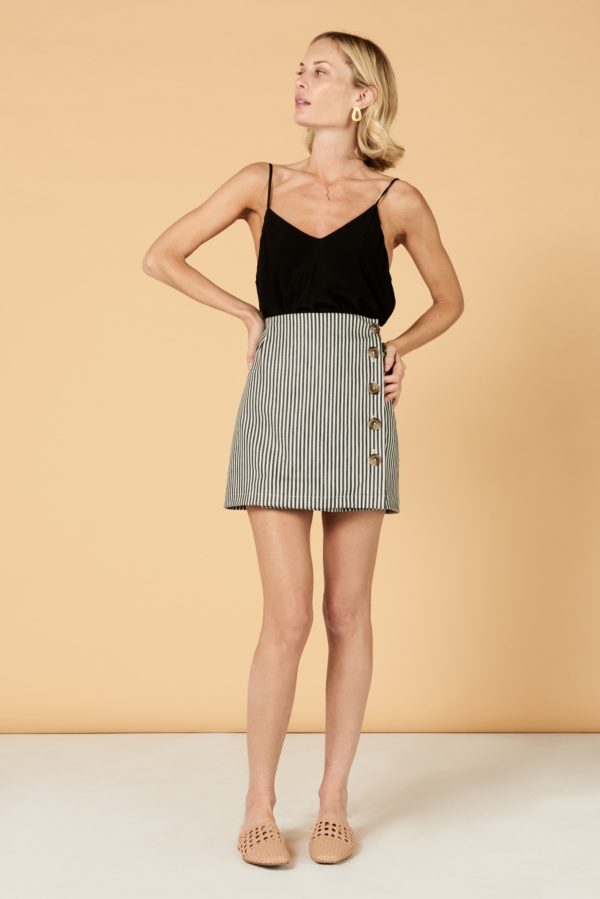 My heart is swooning over this sweet little striped skirt from sustainable, LA-based brand Whimsy + Row. I wear a lot of dresses, and so I've been on the hunt for some pretty separates, like this skirt, to round out my closet. I love this striped mini with tortoiseshell side buttons for an extra punch of personality. I'd wear it to work with sensibly low heels and then with high wedges and a cropped top for the weekend. 
Nicely Noted Monthly Subscription Plan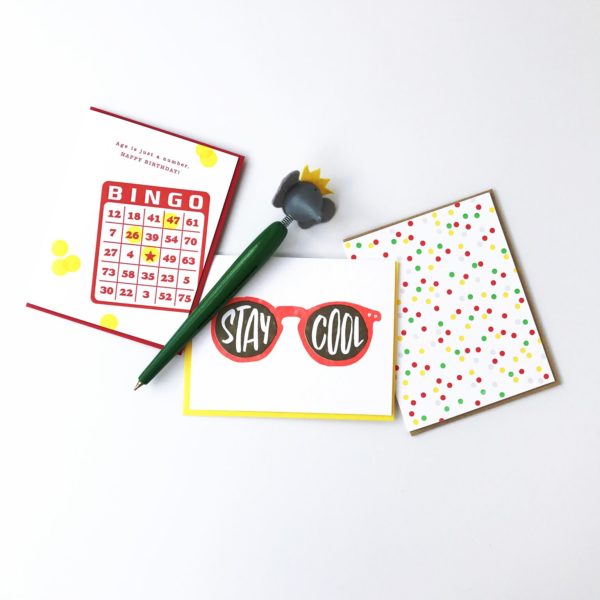 I've written about my love of snail mail before, because I just think it's such a dying art. I love Nicely Noted because they're doing their part to keep the art of letter-writing alive. You can sign up for a monthly $20 subscription plan and get three cooly curated letterpress cards along with pretty little stamps. 
Olive & Cocoa Classic Moscow Mule Crate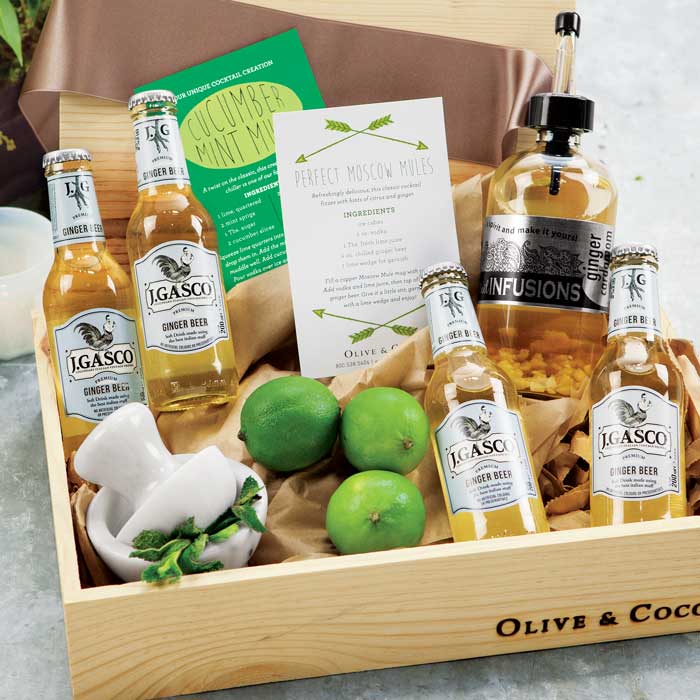 Here's something I have in common with Oprah: We both love a Moscow Mule. She's written about her love of the cocktail before, and I couldn't agree more. Mainly I love Moscow Mules because I'm a big ginger fan. Can't get enough of the stuff. And I've never seen a more elaborate Moscow Mule gift set than this one. It's got everything: 4 bottles of ginger beer, fresh limes, recipe cards, a marble mortar & pestle (how fancy!), and a ginger cardamom liquor infusion bottle (even fancier!). The whole thing will take your Moscow Mule game to entirely new heights, guaranteed. 
Bedgear Thunder 1.0 Performance Pillow
I wrote about the perfect comforter the other week, and now I'm writing about the perfect pillow. I wasn't kidding when I said I feel very strongly about fine quality bedding, y'all. Recently I was lucky to try the mother of all pillows from Bedgear. I took the brand's pillow ID quiz to find out what kind of sleeper I am, and this pillow is specifically designed for stomach sleepers with small body types. Hey, that's me! The "Thunder 1.0 Performance Pillow" is just as high-tech as it sounds. I'm not the most tech-savvy, so I might not full get all the science behind it, but I do know that my little head felt cool as a cucumber resting on this temperature-regulating pillow. I slept way better than I normally do (I'm a notoriously light sleeper), and that's why I'm giving this five Poppy gold stars, because I honestly think it helped me sleep more soundly. And yes, nearly $200 for a pillow makes my palms sweat too, but if you want to splurge on a quality sleep product, I highly recommend this baby.
Valentino Cat Eye Sunglasses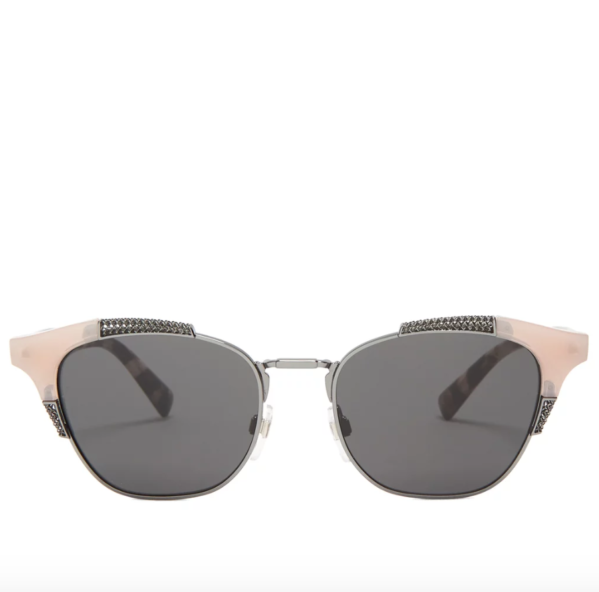 I don't really use the word "badass" a lot…it's just not in my lexicon. But these Valentino sunglasses are quite badass. They're not exactly in my budge at the moment, but ah well, I can dream.
While every product on Want/Need is hand-selected by HelloGiggles editors, HG may earn affiliate commission on some products.