WANT/NEED: A chic fanny pack perfect for visiting Disneyland, and more stuff you want to buy
Welcome to Want/Need, a weekly roundup of the things our Deputy Editor, Emily Popp, is currently coveting. It might be a pair of pink leather loafers that make her feel like she's got her s*#t together, or a pool float in the shape of an avocado (because she's not over the novelty pool float trend). Or maybe it's as random as, like, dryer sheets. Basically this is all the stuff she's obsessed with. Poppy's picks, if you will.
Madewell Simple Pouch Belt Bag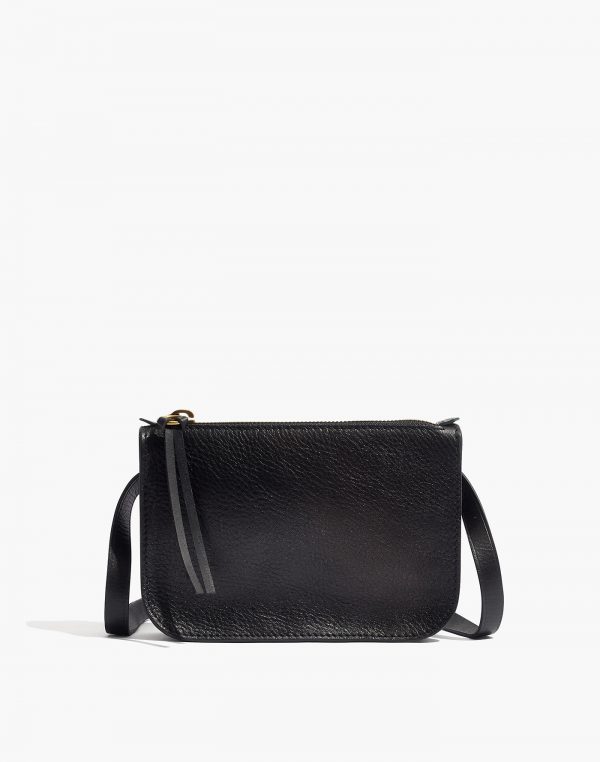 I'm traveling to Japan soon, and I'm finally thinking of breaking down and buying a fanny pack. It's not that I'm "too cool for one." I know fanny packs are cool now. It's just that I feel like I wouldn't like something so bulky around my waist all day, but I do like the idea of being hands-free and not having to deal with the hassle of the purse. The last time I went to Disneyland, I was like, dang, I wish I wore a fanny pack. I really like the look of this Madewell one because it's got the look of a purse but the utility of a "bum bag."
Forever 21 Diet Pepsi Crop Top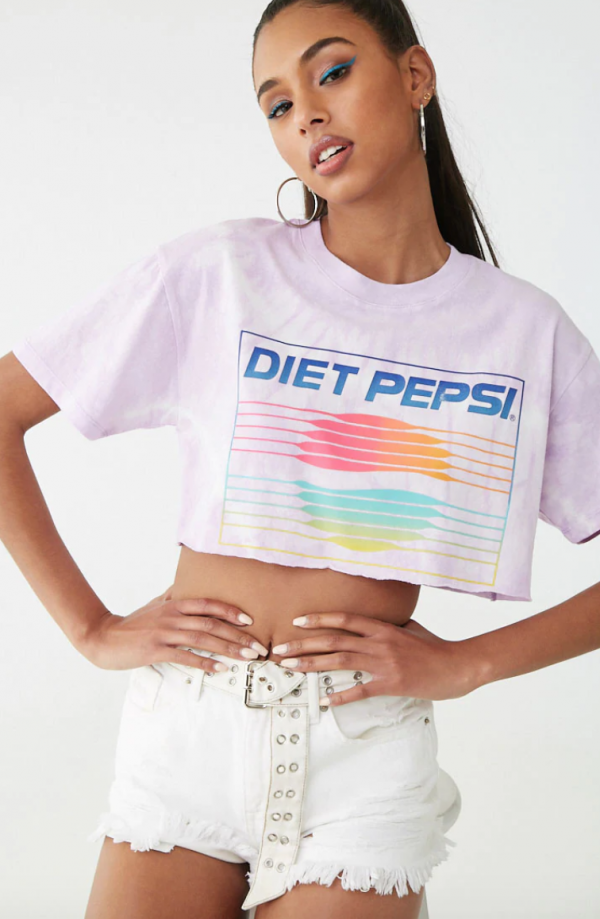 I am quite obsessed with this tie-dye Diet Pepsi crop top. That's a lotta buzzwords I know, but I love it. I'm into everything from the Forever 21 x Pepsi collab actually, but this is my favorite pick from the collection. I didn't think the tie-dye trend was for me, but this incredibly cute crop has me completely converted.
Yes Way Rosé: A Guide to the Pink Wine State of Mind by Erica Blumenthal and Nikki Huganir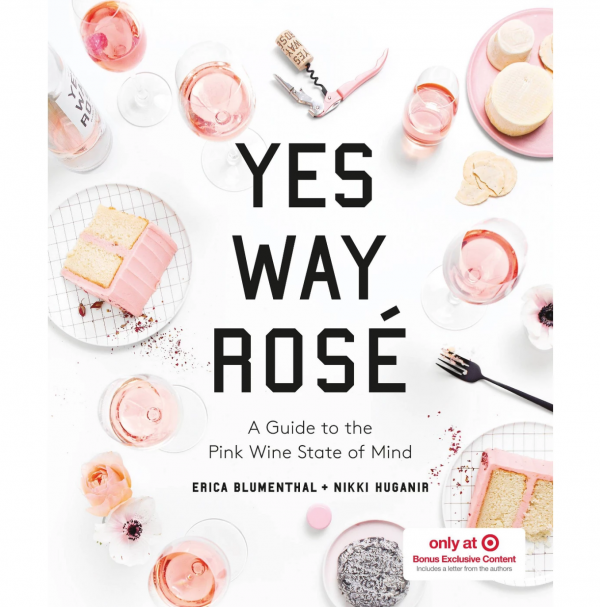 I'm a massive devotee of Yes Way Rosé. I can't enter Target without picking up a bottle. It's one of the best wines under $13, IMO, and it tastes so bright, light and crisp. So this is pretty much the perfect coffee table for me. Any book that is a "guide to the pink wine state of mind" is for me, Emily.
HelloFresh Brunch Box Meal Delivery Kit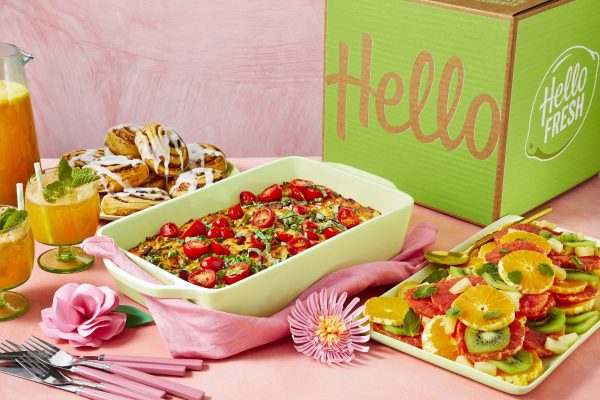 I've never heard of a meal delivery kit made specifically for brunch, but I am very into it. This Brunch Box comes with everything you need to make a bacon and gruyere strata, a citrus salad, cinnamon rolls and a cocktail. Let's be real, they had me at "cinnamon rolls and a cocktail." Mother's Day is fast approaching, y'all, and it's time to get a gift for the mom and mom-figures in your life, because they freaking deserve it. This brunch box is a great idea for a Mother's day gift; just be sure to order it five days ahead of when you want it to arrive. My mom lives in Massachusetts, and it's rare that she is in Los Angeles with me on Mother's Day, but this year she will be, and I'm excited. I might just make her "breakfast in bed" for the first time since I was a kid!
Moschino x Sephora Pencil Brush Set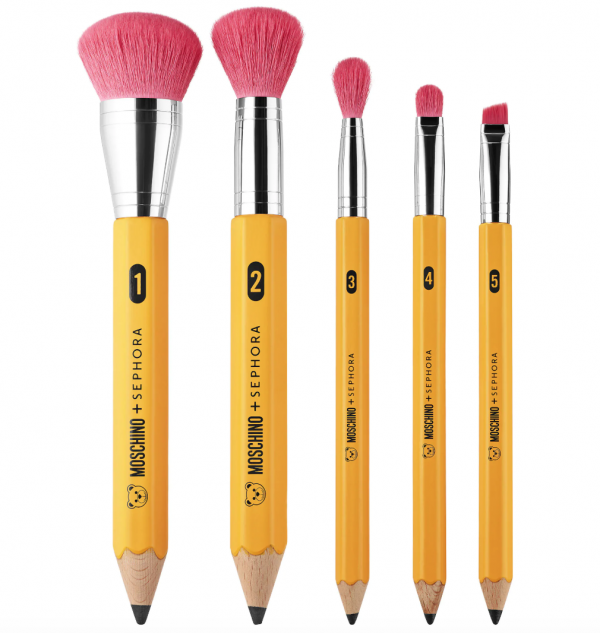 Ummm, these Moschino x Sephora pencil-shaped makeup brushes might be the cutest thing I've ever seen.
Gryph & IvyRose Poppin' Bubbles Bubble Bath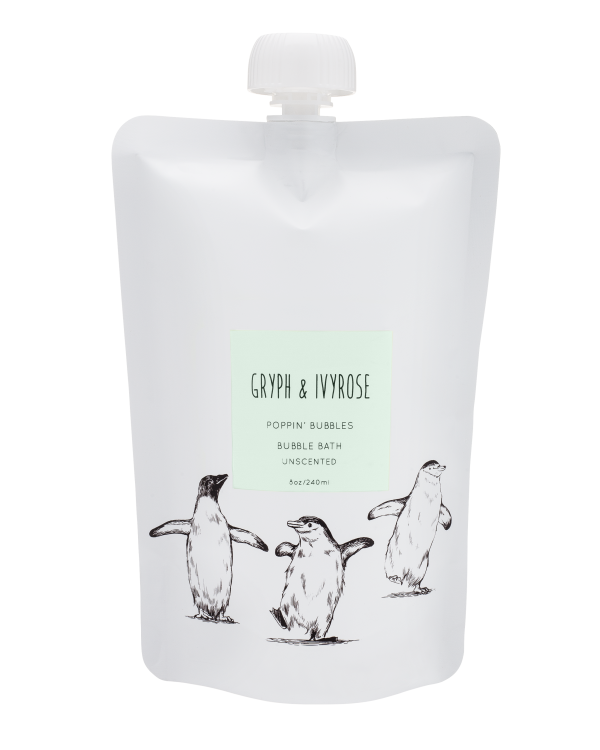 At first I didn't realize this was a kid's brand because the packaging is so chic. I'm a big fan of taking bubble baths, and pro-tip: children's brands are actually the best kind of bubble bath because they are "sudsiest" and foam up the best. Adult bubble baths always smell like rose or lavender, but they're typically weak in the bubble department. Gryph & IvyRose is unscented (perfect for those with sensitive skin, like yours truly) and most importantly, yields more suds than your typical "fancy adult" bubble bath. I like a bubble bath so bubble-y you could take a picture of me in it and everything would be covered up.
H&M Porcelain Plate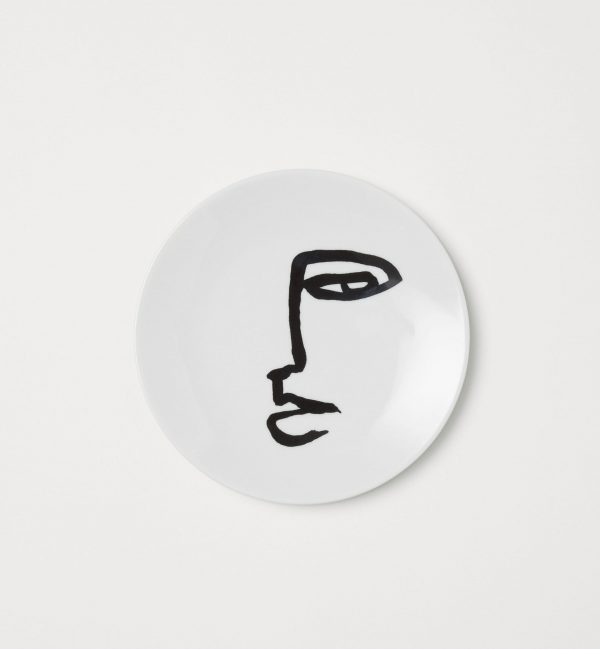 These cool patterned plates are $5.99 and from H&M (!), of all places.