WANT/NEED: Cat-shaped bowls (because cats will never go out of style), and more stuff you want to buy
Welcome to Want/Need, a daily roundup of the things our Deputy Editor, Emily Popp, is currently coveting. It might be a pair of pink leather loafers that make her feel like she's got her s*#t together, or a pool float in the shape of an avocado (because she's not over the novelty pool float trend). Or maybe it's as random as, like, dryer sheets. Basically this is all the stuff she's obsessed with. Poppy's picks, if you will.
Royal Fern Anti-Oxidative Ampoules
Splurge alert: The other day I wrote about my favorite $7 drugstore beauty product, but today I'm going to go into "luxury mode" and fawn over my favorite prestige product of the moment. I've been a big fan of Royal Fern for a while now. It's a high-end brand that harnesses the royal power of—you guessed it—the fern! I really love their moisturizer, which I discovered last year, but my new obsession is their Anti-Oxidative Ampoules. Full disclosure: I've always been a bit confused by ampoules, which are essentially sealed capsules containing a liquid. They always look daunting to me, because I'm like…how do ya open these dang things? Well, turns out I was confused for no reason. Royal Fern's ampoules are super easy to use. You just snap open the neck of the capsule and then apply the product directly to your face and neck. The product is designed as an "add-on" to your daily skin care routine, and I used mine after my cleanser and toner before bed. It immediately hydrated my skin, and it's only been a week, but I have noticed an improved "glow" about me. The ampoules are designed to help reduce skin damage from free radicals and all those little nasties in the air. And yes, the product comes with a prestige price tag to match, so I would say splurge on these only if you've budgeted for some fancy AF beauty products this month. I just celebrated another birthday, so skin care is even more on my mind than ever before. I have noticed that my skin doesn't retain moisture the same way it did when I was a fresh-faced 21-year-old, so I'm loving these little capsules of luxury.
Ceramic Cat Tableware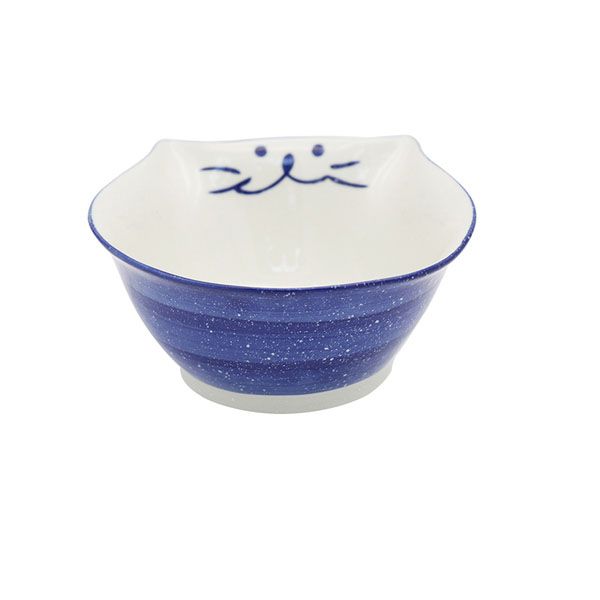 If there's one thing we love here at HG headquarters, it's cats. Cats, kittens, posters of cats, anything cat-themed or cat-shaped, and that includes these darling ceramic bowls. Something tells me my fruit salad will taste so much sweeter when enjoyed out of these blue and red cat bowls.
Tarte Let's Flamingle Brush Set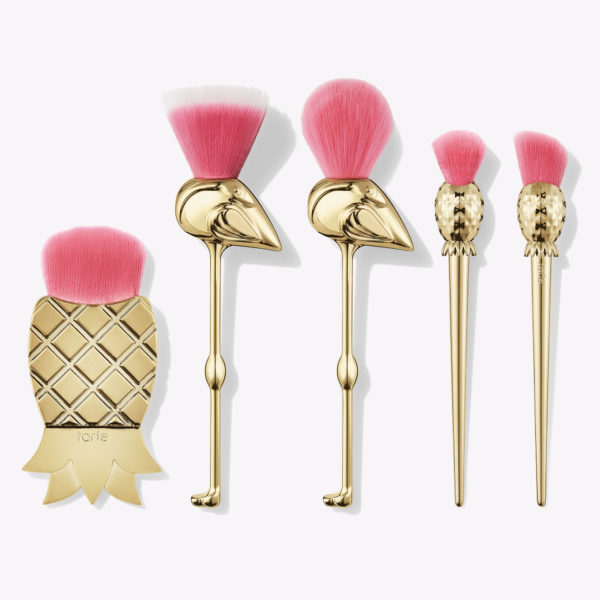 Never did I think I'd actually squeal over a makeup brush, but Tarte, ya got me! These makeup brushes in the shape of pineapples and flamingos are giving me cute overload. They're almost too darling to sully with my bronzer. Part of me just wants to keep them pink and perfect and display them on my vanity table.
Wild Fable Corduroy Mini Dress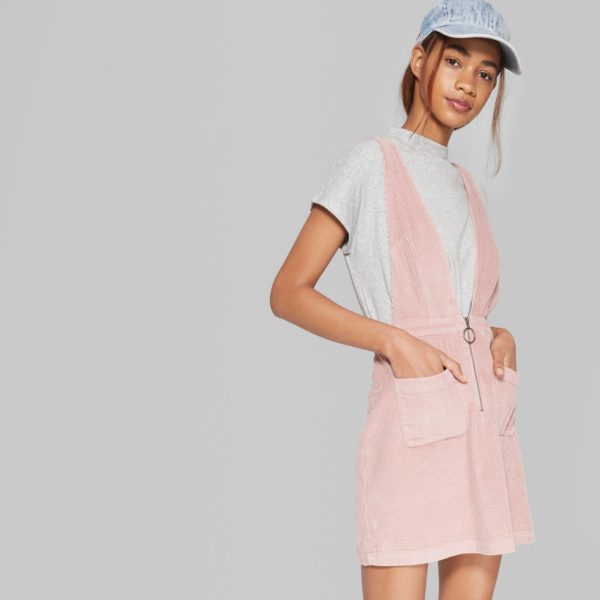 Well here's just the cutest little blush pink jumper—and it's $28!
Monk Sampler Box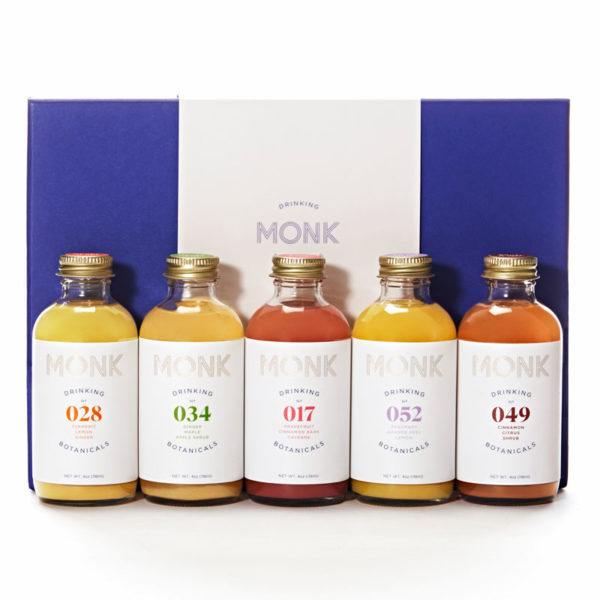 CBD is all the rage these days, and I can't turn right or left without seeing it somewhere. I have tried CBD drinks before, and while some have been tasty, I've never fully noticed the CBD effects. But I've heard people swear by them, so I decided to try Monk, which sounded a little different from the typical CBD-infused drinks I've had before. They are "drinking botanicals," which are fancy like a cocktail (but non-alcoholic). They're meant to help you unwind and de-stress, so after a particularly frenzied Tuesday I drank one of these babies, and while it didn't send me into a zen state of calm enlightenment, I did notice a sort of warm, chilled out vibe come over me. I would say out of the few CBD drinks I've tried, this one definitely did chill me the most. But mainly, it was super tasty. My favorite flavors are Turmeric Lemon and Rosemary Orange Peel. 
While every product on Want/Need is hand-selected by HelloGiggles editors, HG may earn affiliate commission on some products.