WANT/NEED: A burger and fries pajama set for Netflix and chilling, and more stuff you want to buy
Welcome to Want/Need, a daily roundup of the things our Deputy Editor, Emily Popp, is currently coveting. It might be a pair of pink leather loafers that make her feel like she's got her s*#t together, or a pool float in the shape of an avocado (because she's not over the novelty pool float trend). Or maybe it's as random as, like, dryer sheets. Basically this is all the stuff she's obsessed with. Poppy's picks, if you will.
Nadine Ghosn x CJW Burger + Fries Pajama Set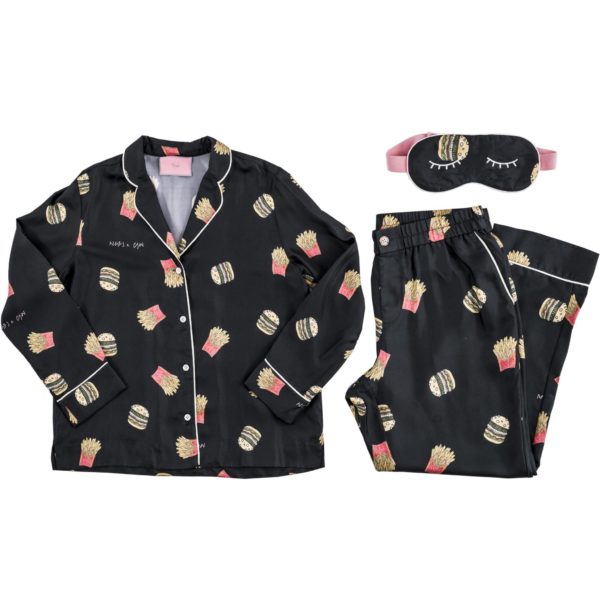 This burger and fries pajama set speaks directly to my soul. The material is a silk blend for ultimate junk food luxury. I would say French fries and loungewear are two of my very favorite things, so I can't think of a better uniform to Netflix and chill in.
Ellis Brooklyn Hydraparfum in Myth
My signature scent these days is Ellis Brooklyn's gorgeous "Myth" fragrance. I get more compliments on it than maybe any other perfume I've worn. Just today I walked into a bakery (the land of amazing scents!) and I instantly got a compliment from the cashier. So I am extremely excited that the brand's founder, Bee Shapiro, came up with an entirely new fragrance innovation: "Hydraparfum." The Hydraparfum comes in Ellis Brooklyn's best-selling "Myth" scent, and what makes it different from regular perfume is that it's an entirely alcohol-free formula that's developed to last much longer. I spritzed some on my pulse points and a little on my hair, and I've never seen a fragrance product quite like it. The consistency is a bit more robust than a typical fragrance, and it definitely lasted all damn day. In order to make your regular perfume last longer you're supposed to stay moisturized, but who has the time these days? This takes that step out and makes your perfume last without reapplying a moisturizer. It wasn't overpowering, but it had real longevity that I've never seen in your average perfume.
2017 Pretty Young Thing Rosé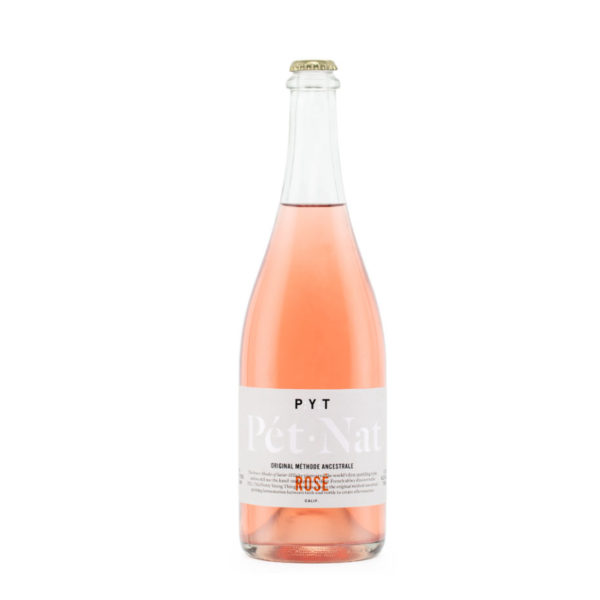 I recently heard about Pretty Young Thing Rosé, which is apparently supposed to be the "kombucha of wine," and immediately I was very intrigued. If there's one thing I love to write about here at Want/Need, it's rosé—my signature drink. Rosé typically feels like a summer beverage, but this effervescent version feels totally autumnal. What gives it that kombucha-y vibe is that it's "alive" and has yeast in it, so it has a similar flavor profile. It's got great notes of melon, raspberry and white peach, with just the right amount of spritz. It's pretty damn popular, so if it's already sold out on, there are a ton of yummy wines on Winc that'll fit your fancy, even if you're not in a rosé mood.
Brook & York Monogram Choker Necklace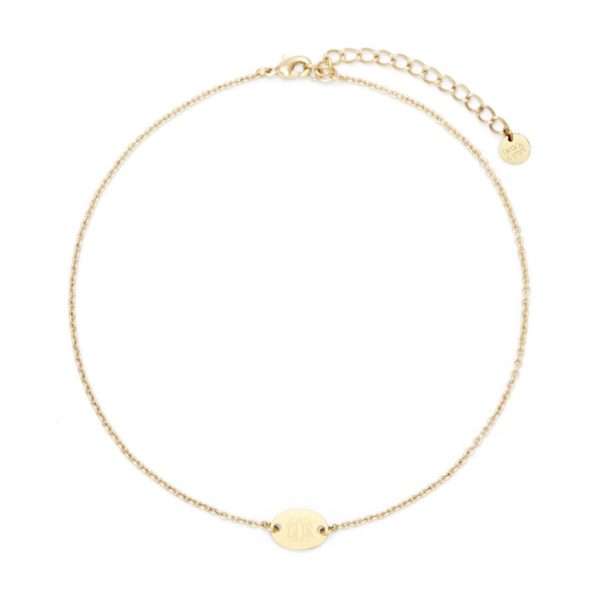 Jewelry is something that is less in my wheelhouse, but when I do dabble in bling, I like it to be simple and understated. I recently discovered Brook & York, which I love for its designs but also its price points. This gorgeous monogrammed necklace is $62, which is reasonable considering how personalized it is. Maybe it's the Tennessee in me (I lived in Memphis for four years), but I love a monogram.
Base Coat Pluto Nude Nail Polish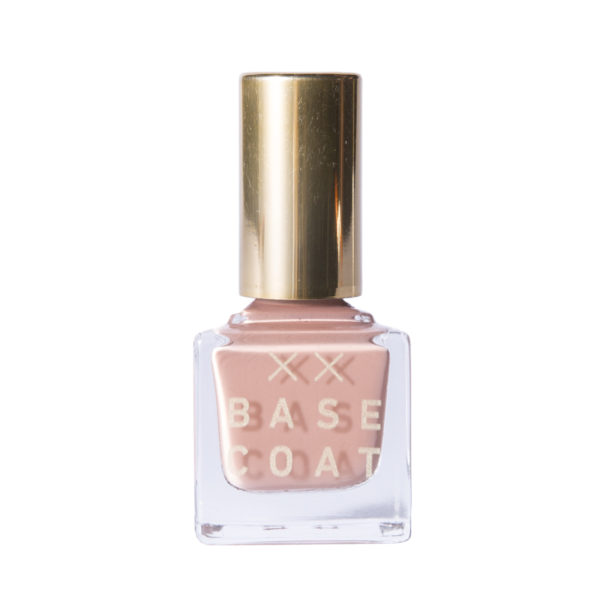 There's a Base Coat nail salon right in my neighborhood, and I love it because of the color selection but also the formula is top-notch and chip-resistant. It's a splurge for nail polish, but it's definitely high-end. I'm obsessed with this pale nude shade called "Pluto." I prefer lighter nail colors over darker, even in the fall, and this is my new go-to neutral.
While every product on Want/Need is hand-selected by HelloGiggles editors, HG may earn affiliate commission on some products.