WANT/NEED: Bubblegum pink folding chairs, and more stuff you want to buy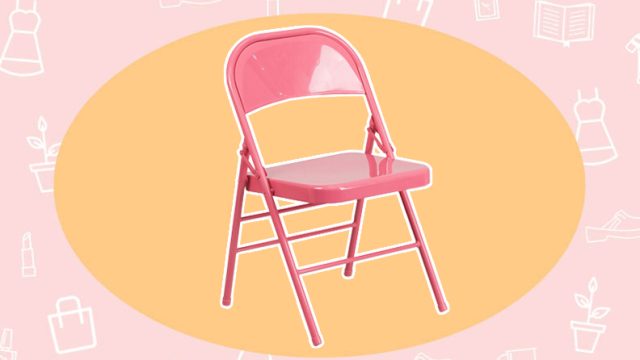 Welcome to Want/Need, a weekly roundup of the things our Deputy Editor, Emily Popp, is currently coveting. It might be a pair of pink leather loafers that make her feel like she's got her s*#t together, or a pool float in the shape of an avocado (because she's not over the novelty pool float trend). Or maybe it's as random as, like, dryer sheets. Basically this is all the stuff she's obsessed with. Poppy's picks, if you will.
Flash Furniture 4-Pack Bubblegum Pink Folding Chairs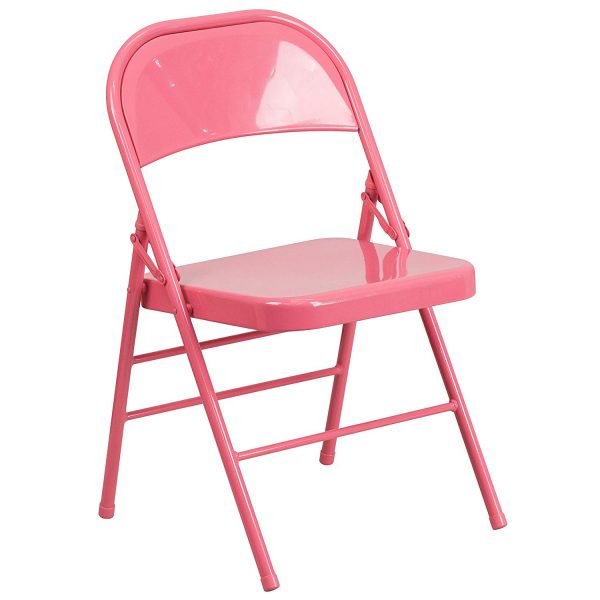 I was click-clicking around Amazon the other day, in a zombie trance, and I stopped dead in my tracks when I came across these bubblegum pink folding chairs. They come in a pack of four (pretty good deal for $85!). Am I in the market for a gaggle of pink folding chairs? Not really. But I love these.
Herschel Supply Co. Forecast Raincoat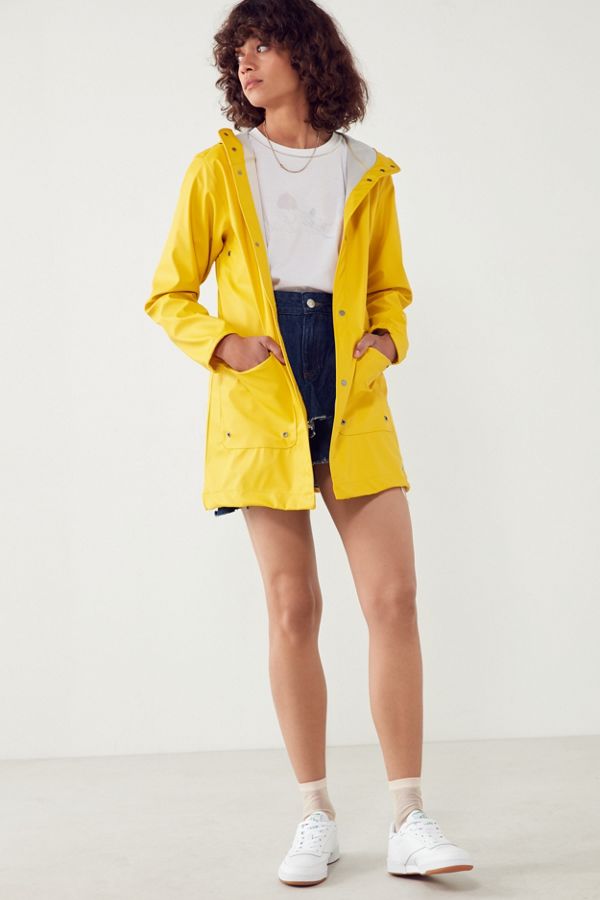 I have a yellow rain slicker that I bought from the Gap fifteen years ago, and I think it's finally time to retire it. It's probably the one item of clothing I've been wearing the longest, but now it's seen better days. I love the look of a classic fisherman's rain jacket, like this one from Herschel Supply Co.
Naturopathica Time to Rest Gift Set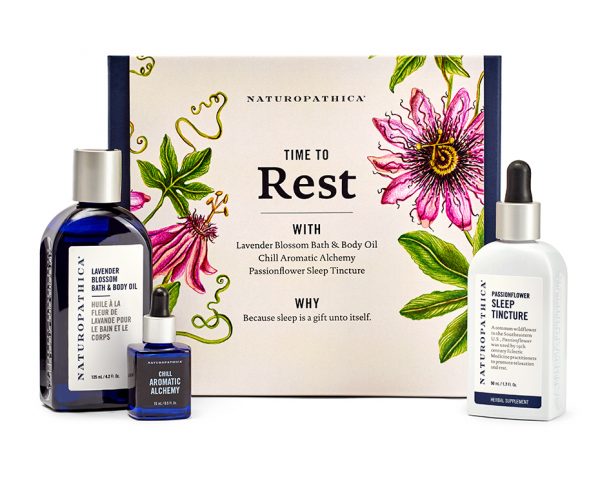 Did you know lavender is the only scent that has been scientifically proven to be relaxing? It's not just folk lore, y'all. It's always been my scent of choice to calm me the F down, personally. So I love the idea of this "Time to Rest" gift set, which comes with lavender blossom bath & body oil, a sleep tincture to add to your water or tea before bed, and a "chill aromatic alchemy," which you can inhale to "promote tranquility." I'm definitely gifting to my mom and all the mamas in my life who don't get enough sleep—which is, well, all of them.
Experimental Jewellery Club Paperclip Earrings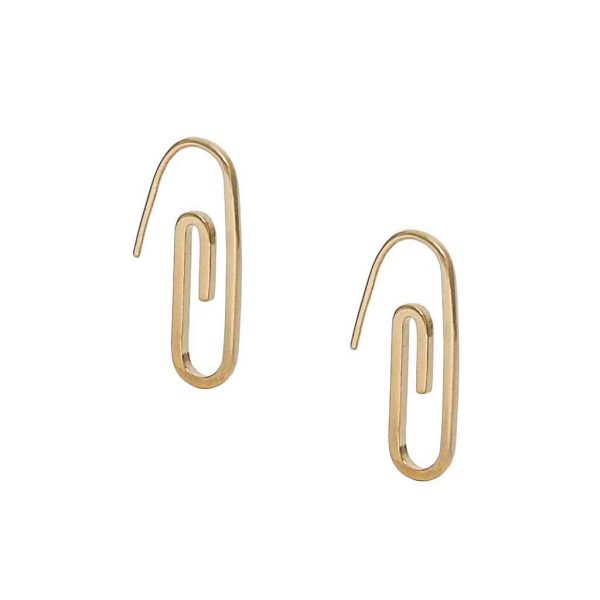 I can't even wear earrings, but I love these paperclip earrings so much they're making the list this week—even though they'll never grace my earlobes.
Everyday Elegance 6-Piece Placemat Set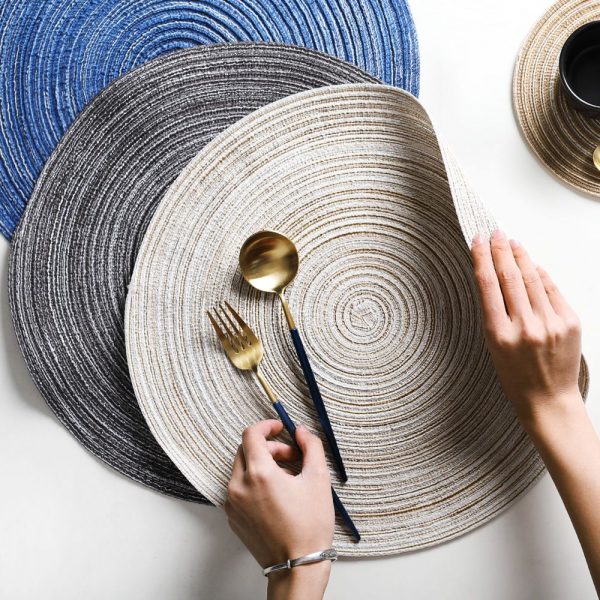 I realized the other day that one thing I've never owned in my entire life is placemats. It seems like one of those adult things you should own. I have a kitchen table from West Elm I bought when I moved into my place two years ago, and I love it, but the surface is white so it does scratch a bit easily. I'm obsessed with these woven placemats because they're utilitarian, but chic, and also they're $21.99 for a six-piece set.
M.Gemi The Bella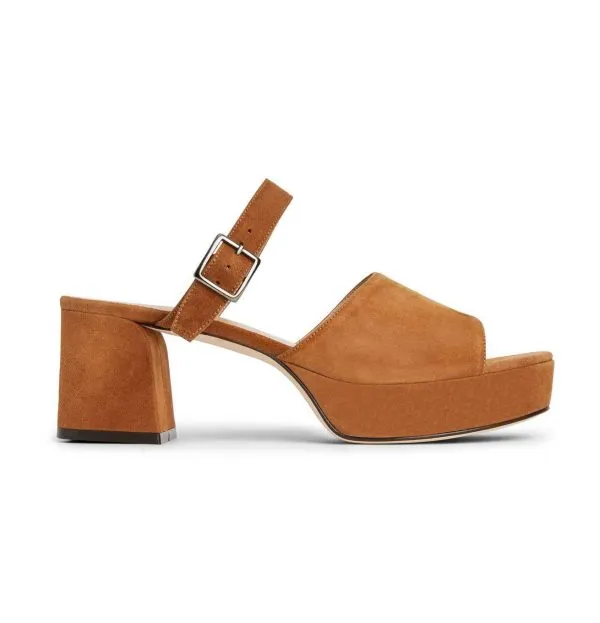 I'm the girl who always manages to roll her ankle the instant I put on a pair of stilettos, so I appreciate that these heels look like they would give me some height but are still "sensibly low."
Dash Deluxe Egg Cooker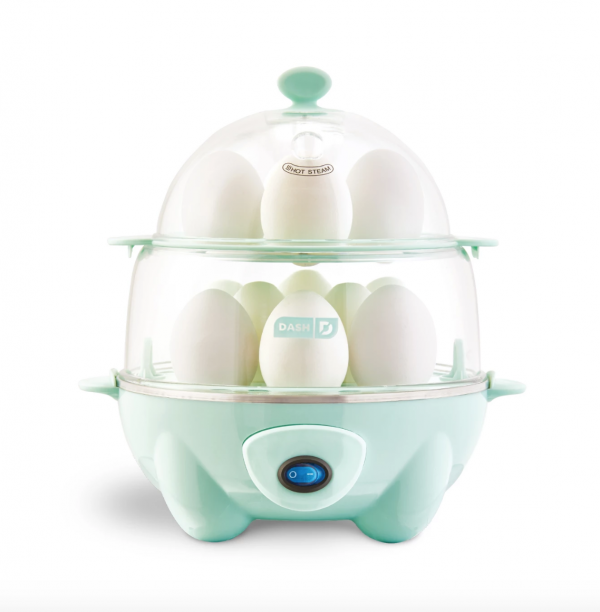 Easter was this weekend, and it's one of my favorite holidays because of all the deviled eggs. I love deviled eggs. If I were to be an appetizer, I'd be a deviled egg with extra paprika. What I love even more than deviled eggs is a random Target purchase, so needless to say I appreciate the concept behind this Deluxe Egg Cooker, which cooks 12 eggs super fast however you want 'em—hard or soft-boiled, omelettes or poached.