WANT/NEED: A turmeric health drink (because detox to retox, baby), and more stuff you want to buy
Welcome to Want/Need, a daily roundup of the things our Deputy Editor, Emily Popp, is currently coveting. It might be a pair of pink leather loafers that make her feel like she's got her s*#t together, or a pool float in the shape of an avocado (because she's not over the novelty pool float trend). Or maybe it's as random as, like, dryer sheets. Basically this is all the stuff she's obsessed with. Poppy's picks, if you will.
Dirty Lemon Turmeric Immunity Blend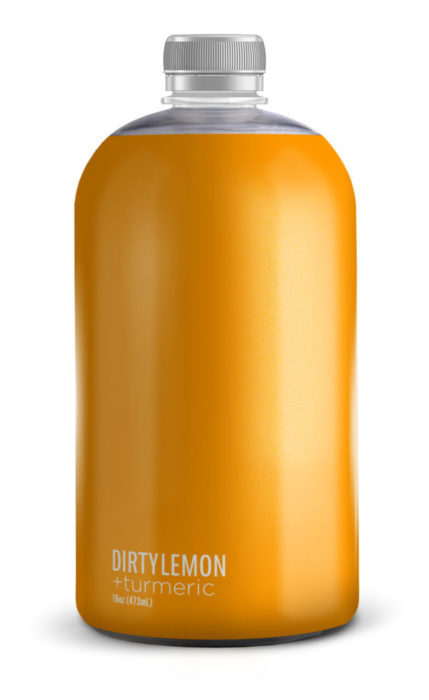 I've been a fan of Dirty Lemon since it first launched, and I've tried virtually all of their flavors. So naturally I had to try out their new turmeric drink, especially because I'm a big fan of the trendy ingredient; it just makes me feel healthier whenever I know turmeric is in anything. I spent a weekend indulging in red wine and pasta, so I reached for one of these turmeric elixirs come Monday, and it definitely gave me that health boost I needed. The taste is a very robust turmeric taste, which is to say earthy and spicy. It has a real kick, and if you're very sensitive to anything spicy you might find this drink too intense for you. But if you love that flavor profile, you'll be into it. It's cut with lemon and pineapple juice, which in my opinion gave it a nice balance. My favorite Dirty Lemon drink is still the collab they did with Vogue (it's a hibiscus flavor), but this one definitely was a great antidote to my weekend of carb loading. It gave my week a healthy start, which makes it worth its weight in gold.
Simplehuman Semi-Round Step Can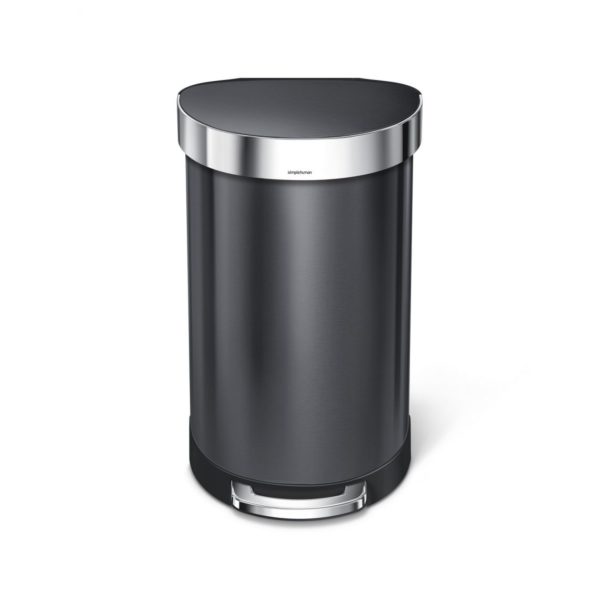 OK, so I know a trash can isn't the sexiest thing to ever make it into the Want/Need column, but think about it: you use your trash can every damn day. I have a weird obsession with utilitarian products, and I get very excited about them. Cleaning products, steam irons—these are the things that I love to shop for. So clearly I am very into this extremely fancy, high-end trash can from simplehuman. I hadn't changed out my kitchen trash can in YEARS and I had a cheap plastic one that had gotten, for lack of a better description, absolutely disgusting. It was honestly embarrassing that I had a clean kitchen but such a nasty trash can! It was time to upgrade. This stainless steel trash can, while it may seem like a splurge for something you put garbage in, has been an upgrade not just for my trash can situation, but for my entire kitchen. It's super sturdy, so I know it will last much longer than my old one. And it goes with all my finishings, so it just pulls the whole room together, unlike my old eyesore trash bin. So yes, the thing that is currently making me the happiest is my trash can!
Papyrus x Judith Leiber Rainbow Fries Birthday Card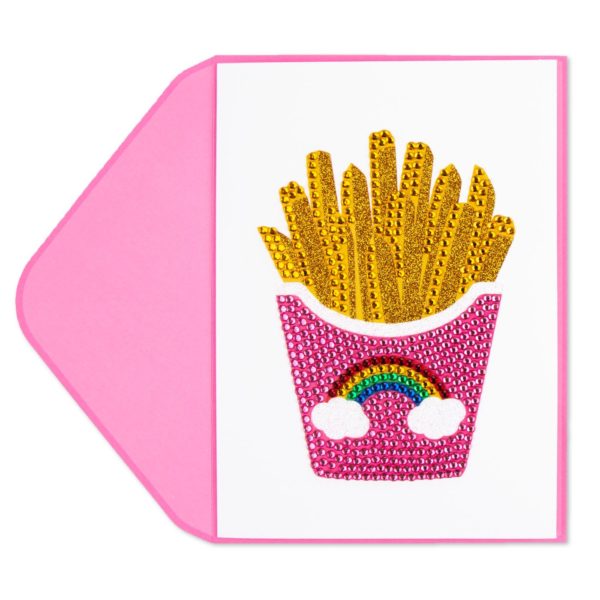 I'm obsessed with Papyrus's collab with Judith Leiber; genius! I'm going to give this rhinestone encrusted French fry rainbow card to everyone I know. It's very on-brand for me.
Delia*s by Dolls Kill Cherry Ribbed Dress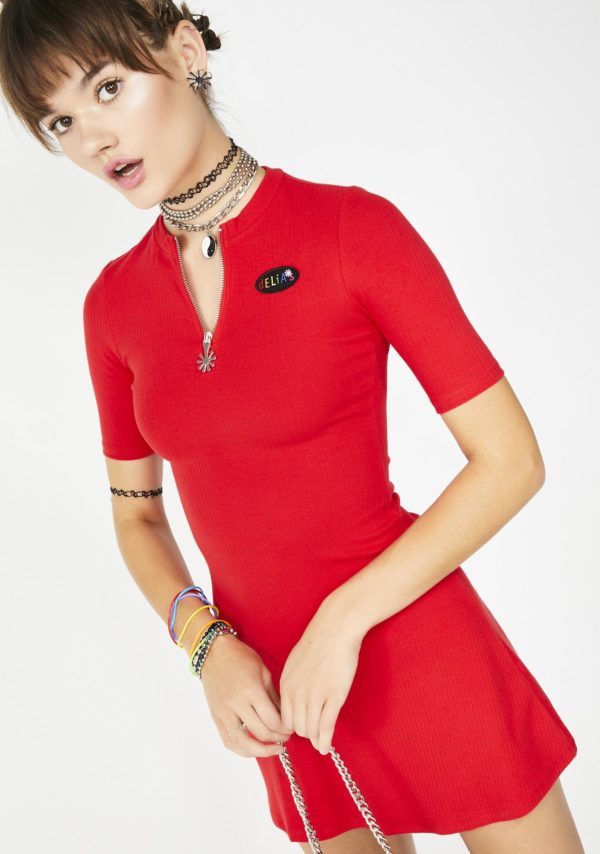 I was a total Delia*s gurl back in the day. Their catalog was basically my favorite magazine. I couldn't wait for it to arrive in the mail, and I would circle in pink highlighter all the outfits I wanted but, sadly, my meager babysitting allowance could not afford me. If you haven't heard, everything old is new again, and that includes Delia*s. Dolls Kill is bringing the 90s/early aughts favorite back, and the collection is very, ah, accurate, which is exactly how I want it. It's got everything: chunky platforms, baby tees, chokers, rainbow mini backpacks. I'm loving this cherry red mini dress, complete with the unmistakable Delia*s logo. It's 1998 all over again.
Mavi Alissa Super Skinny in Dark Smoke Supersoft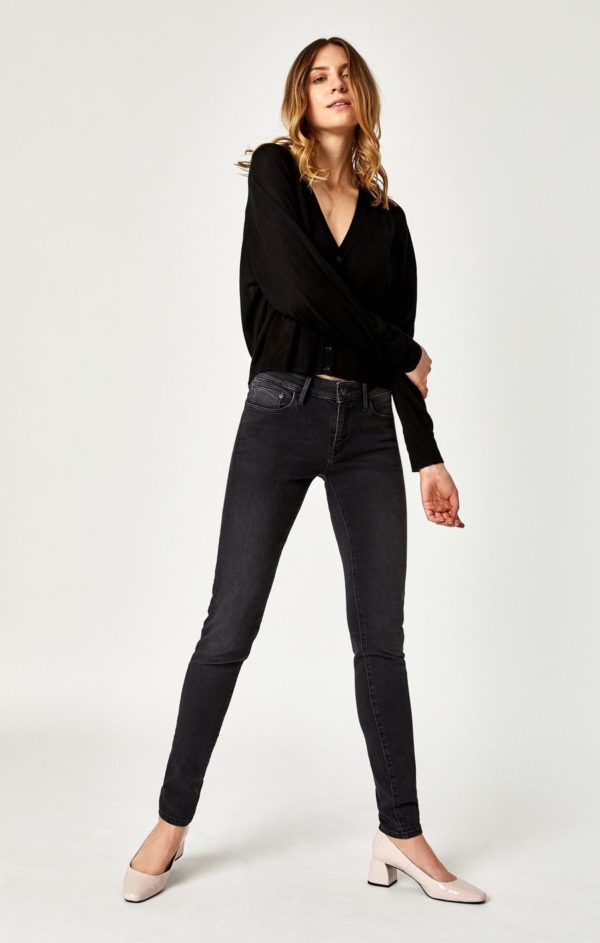 I had this realization that I only ever wear the same two pair of jeans, and decided that I need to get some more denim in my life. I went on a bit of a spree and invested in a few more pairs, but I've still got jeans on the brain. I'm loving these high-rise ones from Mavi, one of my very favorite denim brands. 
While every product on Want/Need is hand-selected by HelloGiggles editors, HG may earn affiliate commission on some products.