WANT/NEED: A sweet Valentine for your sushi-loving S.O., and more stuff you want to buy
Welcome to Want/Need, a daily roundup of the things HelloGiggles' Editorial Director and Deputy Editor are madly in love with, and what we — you guessed it — WANT/NEED. Our recommendations will include (but are not limited to) the perfect sandal, mom jeans you should totally wear to the office, pretty water bottles, and lipsticks that will make you feel unstoppable. Check back every day for new picks and deals!
Papyrus Sushi with Heart Valentine Card, $7.95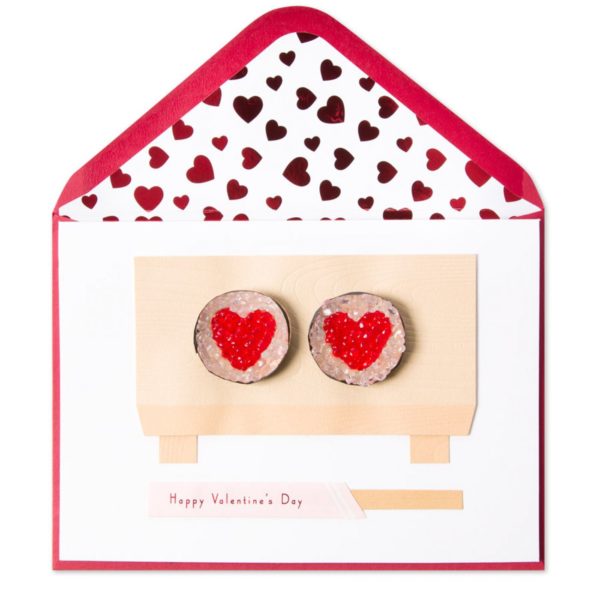 Two of my all-time favorite things in life are sushi and Papyrus cards. So clearly this Valentine's Day card has my heart. Inside it says, "Care for a little roll?" Aww. 
Chunky Knit Blanket, $62.94+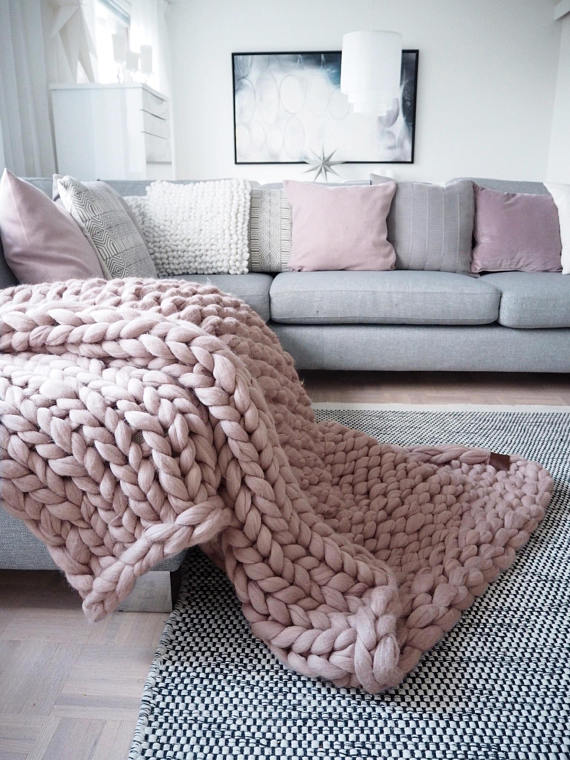 I've seen these chunky knit blankets pop up all over my Instagram recently. They're clearly having a moment. But whatever, this targeted advertising is working on me and now I want one.
Sfoglini Valentine's Day Pasta Duo, $13
I recently got into beet pasta, which at first I was confused by (is it beets? or pasta?), but after I tried I was totally hooked. It's still pasta, it's just infused with fresh cold-pressed beet juice. I made it the other night, and it was the perfect Valentines-themed dinner because it's PINK! I made it with olive oil and topped with ricotta cheese. Glorious.
India Hicks Uber Mist, $34
I've been dying to try the Uber Mist from India Hicks because I heard fabulous things. When I finally got the chance to spritz my face with this stuff it did not disappoint. I used it around 4 p.m. the other day when my skin was feeling particularly run down. It gave me an instant dewy glow. The description on their website reads, "This is the sort of thing you'd never want to lose to an overzealous airport agent," and I couldn't agree more. If TSA took this from me at security I would NEVER let them throw it out. I would demand they mail it back to me — an option they give you when they confiscate liquids that I've never before used…but totally would in this case. It's that damn good.
The Kooples Cherry Silk Button Down, $250 at Anthropologie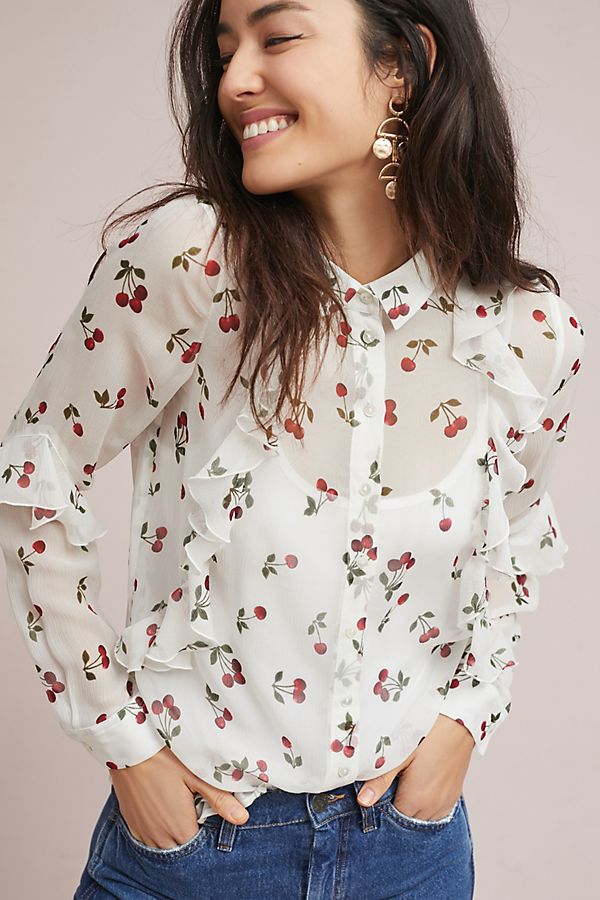 I've been very into cherry print recently, and this blouse from Anthropologie puts me in a better mood just looking at it. So I'm sure it'd really put a pep in my step if I actually wore it! Life is just a bowl of cherries, after all.
While every product on Want/Need is hand-selected by HelloGiggles editors, HG may earn affiliate commission on some products.