WANT/NEED: A condiment fork for pickle snackin', and more stuff you want to buy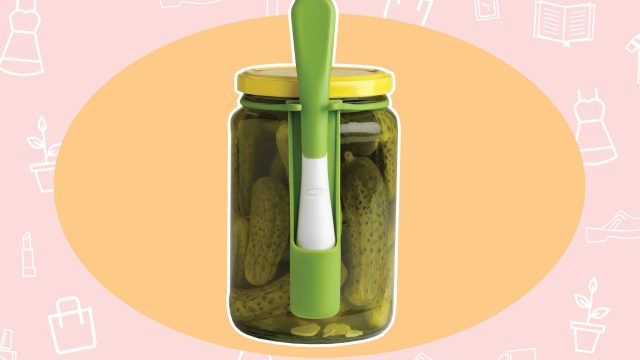 Welcome to Want/Need, a daily roundup of the things HelloGiggles' Editorial Director and Deputy Editor are madly in love with, and what we — you guessed it — WANT/NEED. Our recommendations will include (but are not limited to) the perfect sandal, mom jeans you should totally wear to the office, pretty water bottles, and lipsticks that will make you feel unstoppable. Check back every day for new picks and deals!
H&M V-Neck Dress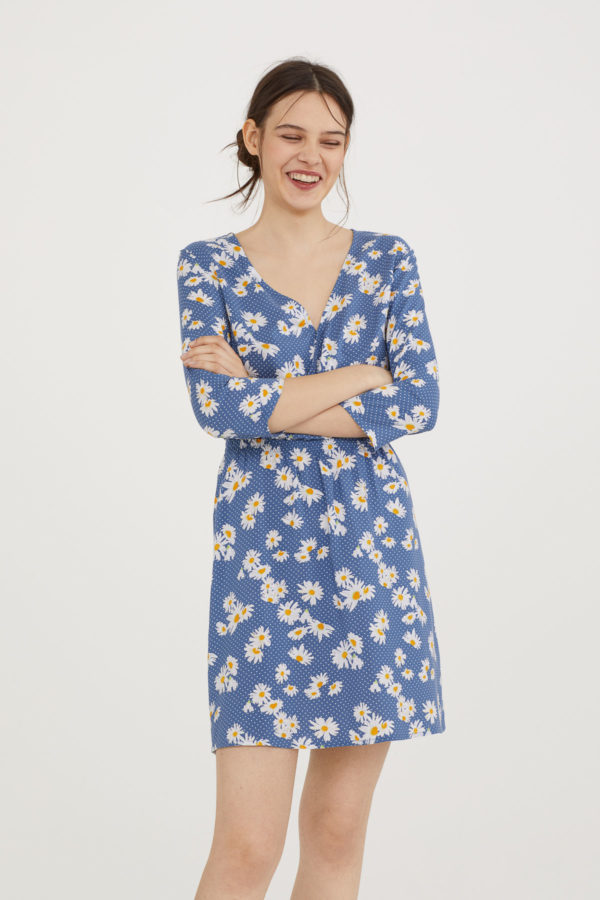 This is the perfect spring work dress.
Anthropologie Paradiso Large Mirror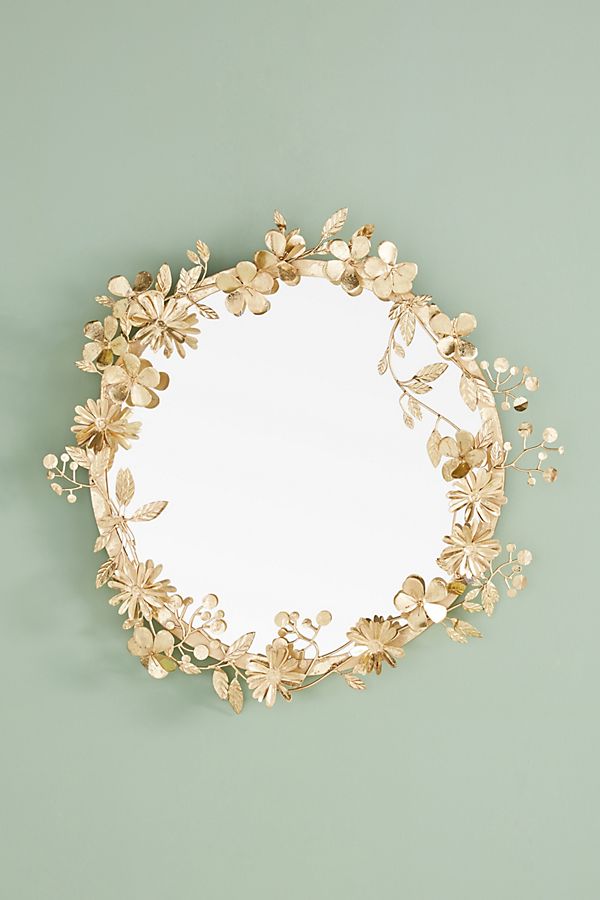 I'm obsessed with this mirror from Anthropologie. Unfortunately, I have not budgeted for a $400 wall mirror. Ah, well. I'll just have to see this mirror in my dreams.
Terro Fruit Fly Trap (4 Pack)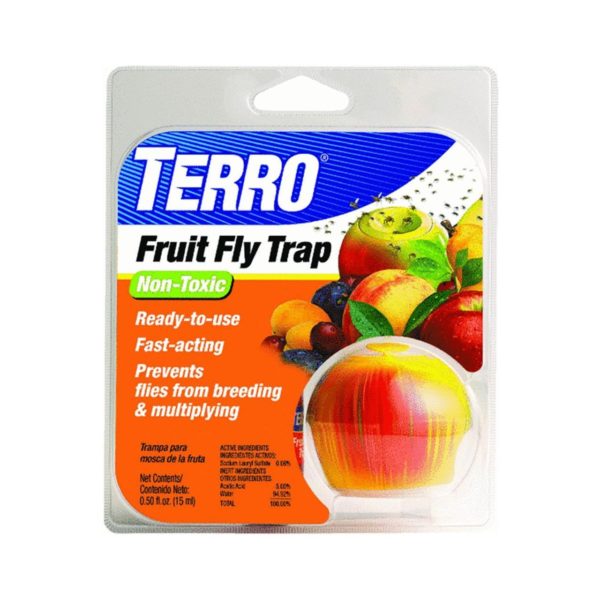 OK, this might be the unsexiest thing I've ever included in Want/Need, but I swear by these handy little fruit fly traps. I buy 'em in bulk on Amazon.
Tatcha Silk Canvas Protective Primer

This is the most unique primer I've ever tried, and I've tried many primers. If you're skeptical of the promise of a primer, you should try Tatcha's. The formula is dryer than most — you take just a tiny bit with the little disc it comes with (or, if you're like me and accidentally throw it out, your finger/nail) and massage into your skin. It leaves your face matte and prepped and smooth, which makes foundation stay that much longer. My skin really does look clearer and brighter whenever I use this stuff.
Chef'n FridgeFork Condiment Fork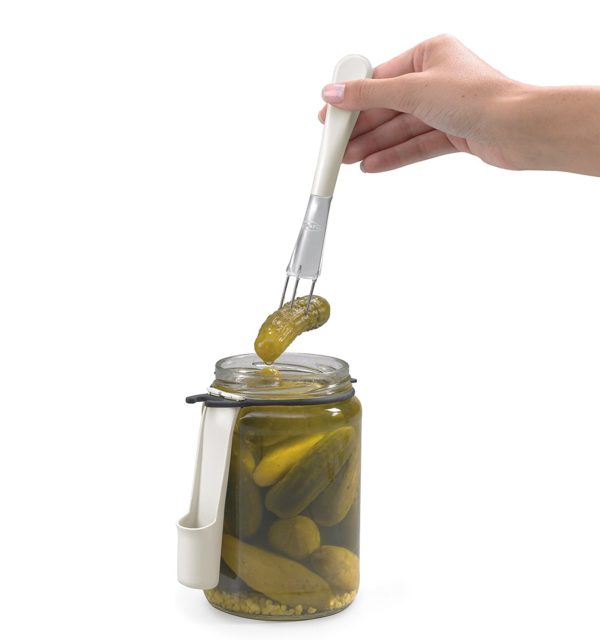 I found this on Real Simple, and now I must buy at least ten. Perfect for late-night snacking when dipping your fingers into a jar of olives just feels, oh, I don't know, uncouth?
Wildfox Dino Sherman Sweater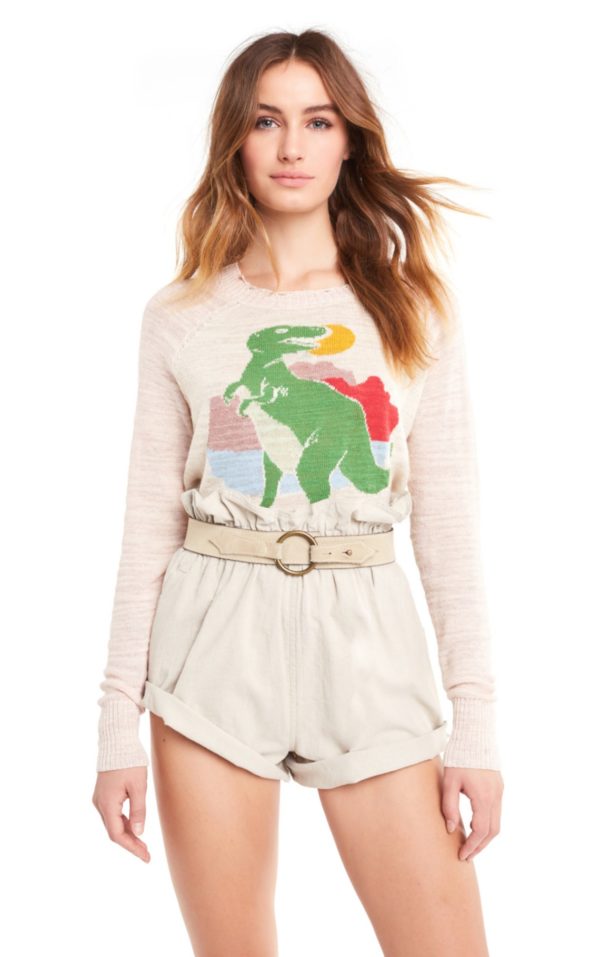 I LOVE DINOSAURS. So when I saw this light sweater with a T-rex on it, I knew I had to buy it. Or at least put the link aside and eventually buy it, because how freakin' cute?!
While every product on Want/Need is hand-selected by HelloGiggles editors, HG may earn affiliate commission on some products.