We want absolutely everything from Betsey Johnson's kitschy purse line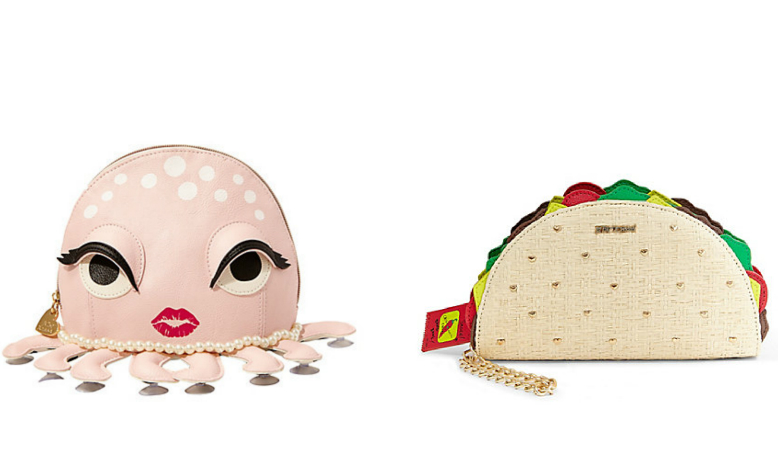 When it comes to mind-blowingly cute accessories, we can always turn to the queen of whimsy, Betsey Johnson, to fulfill our kitschy needs. Her current novelty purse collection is a smorgasbord of all things adorable. Seriously. You might have never thought you needed a purse in the shape of avocado, but once you see this thing, you might just scream, "TAKE MY MONEY, BETSEY!!!" Everything in the collection is so out-of-control delightful, you should probably just throw away every purse, makeup bag and backpack you own and replace them with these.
Take a deep breath and get ready to gaze upon 12 outrageous novelty bags from Betsey Johnson. Warning: it's going to be REALLY hard to decide which one to get!
Vacay-ready accessories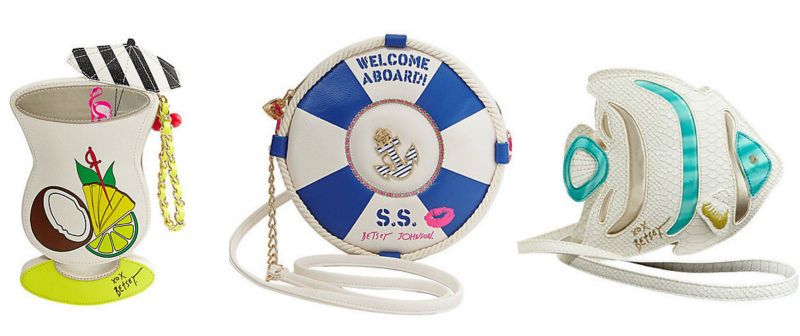 Island Cocktail Wristlet, $78, Life Ring Crossbody, $88, Fishy Crossbody, $88
A piña colada-shaped purse?! These three bags will make you want to take a vacation REAL bad! They're perfect by-the-pool purses (if that's a thing.)
Snack-cessorize!

Pretzel Crossbody, $78, Taco Wristlet, $78, Nice Buns Wristlet, $24.99
Roll up to the club with a taco clutch? You know you want to.
Sweet treats to complete your outfit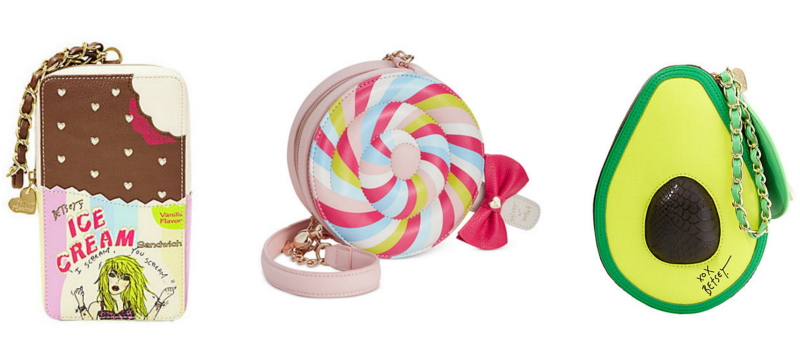 Ice Cream Sandwich Wristlet, $58, Lollipop Crossbody, $78, Avocado Wristlet, $78
Get your dessert on and…your healthy fats. For those who love avocado so much you'd carry one on your wrist. It also has tags in the shape of a lime and a salt shaker so… it's basically a guacamole purse. Can't breathe.
A bag for every occasion

Ferris Wheel Crossbody, $88, Octopus Cosmetic Case, $68, Phone Crossbody, $98
Going to a fair? Ferris wheel bag, check. Going to an aquarium? This adorable octopus will do. And the crossbody telephone bag, well, you can carry that with you everywhere! Bonus: the old school phone it comes with can plug into any cellphone.