Walt Disney's beautifully restored office is a look into the past
They say it all started with a Mouse, but the Walt Disney Company actually all started with a man named Walt Disney. Before there was Mickey Mouse and Disneyland (let alone Frozen and Star Wars) Walt was simply trying to create amazing entertainment that the whole family could enjoy. It's clear to see today, he succeeded.
Now, to honor everything about Walt and his continued lasting legacy, along with the 75th anniversary of the Walt Disney Studios lot in Burbank, California, his office has been quite magically recreated. This isn't just some awesome replica of his office using things from today and Ikea chairs; the office on the lot is full of actual furniture and items that Walt had in during the age of Mary Poppins.
Currently, the office space is open to the studio lot employees, Disney cast members, and visitors to the lot. If you don't fall into those categories, you can also see it on the tour of the lot if you're a D23 member. And if you're not that, either, how about some pictures to hold you over until you become a D23 member and/or get hired by Disney?
The pictures on the walls are of Walt's daughters, Diane and Sharon.
Did you see Saving Mr. Banks? The office space in that movie looks exactly like this. Richard and Robert Sherman (who wrote the songs for Mary Poppins and "It's a Small World") most certainly tickled those ivory keys at some point.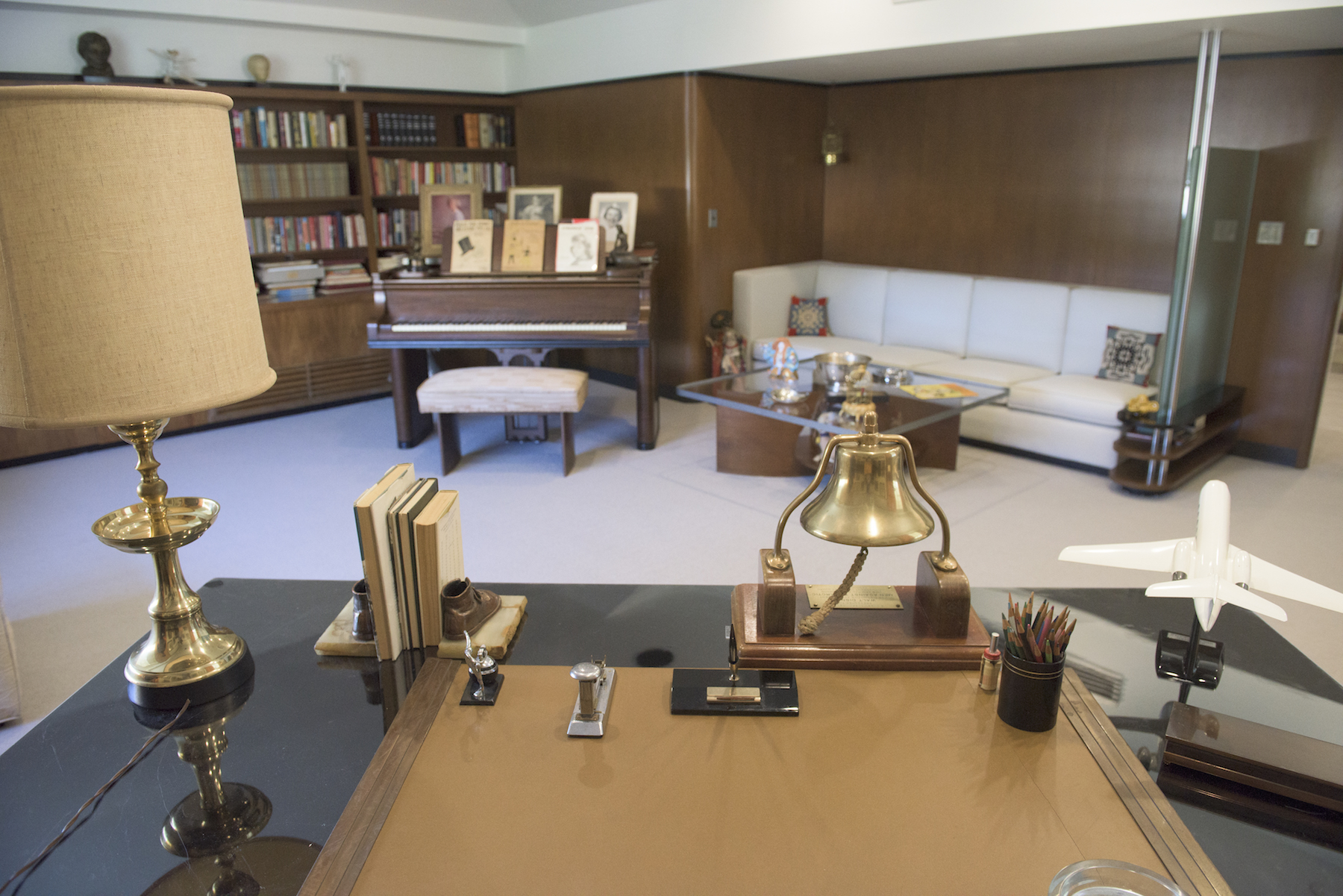 The Walt Disney Archives have recreated Walt's office in the exact same space space it used to be. You might have seen pieces of his office around the country before, since some of them have been on display in museums, along with at Disneyland and Disney World (although the exhibit in Disney World recently closed to make way for the Toy Story/Star Wars Land expansion at Hollywood Studios). But now, for the first time since 1970, Walt's historic office has been restored in its original location.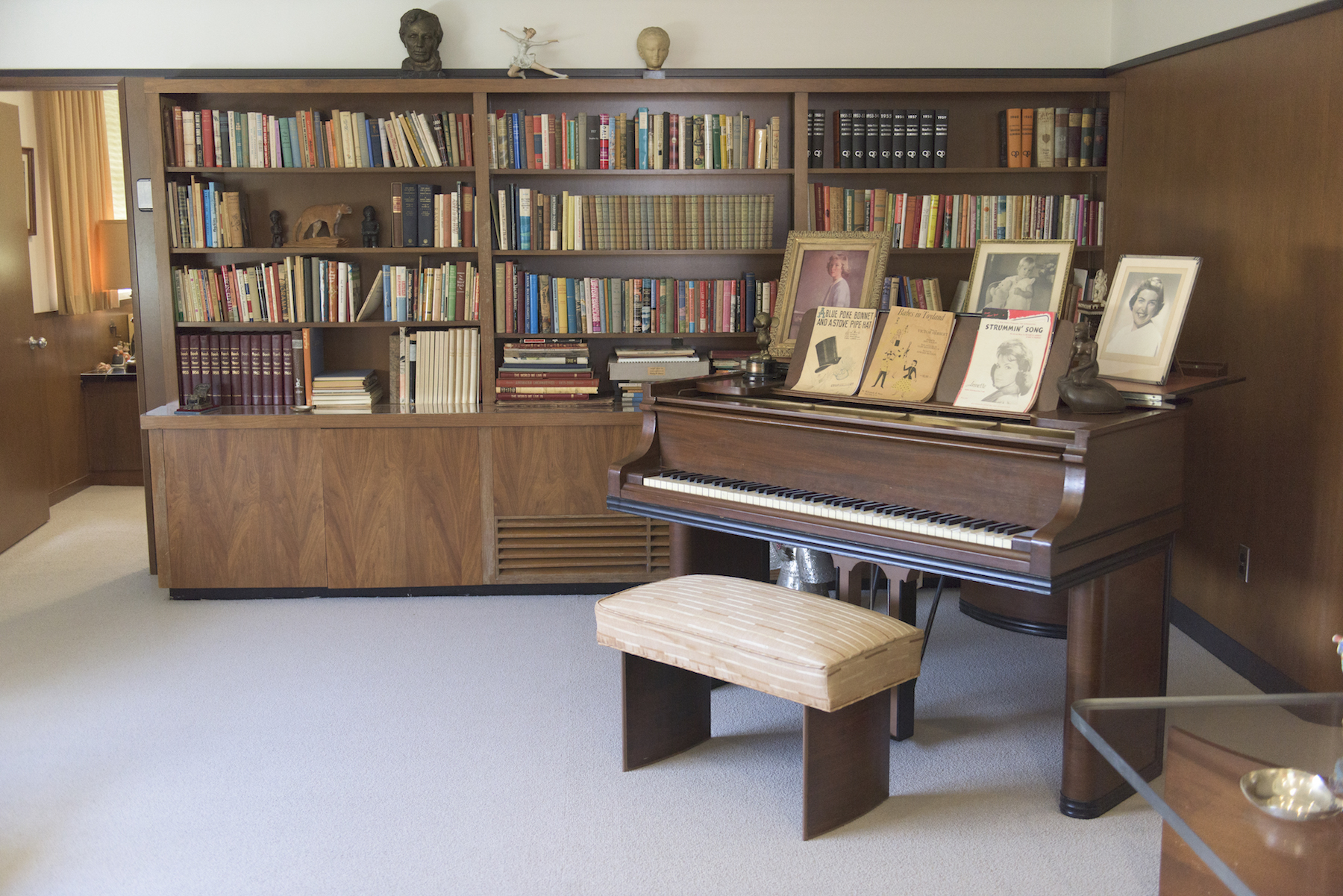 Walt also had a "working office" where he'd take very important meetings regarding all things Disneyland, animation, and Mickey Mouse.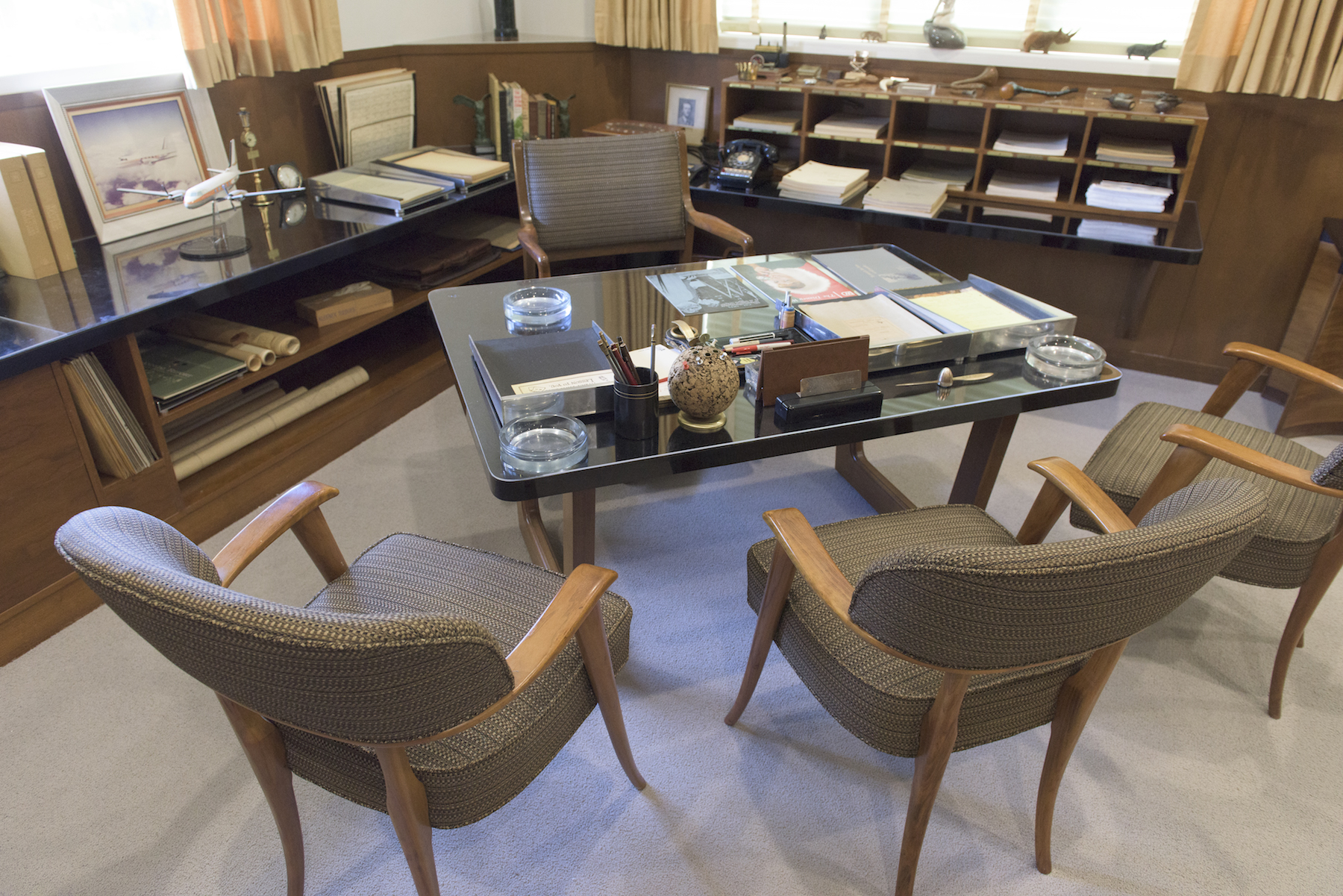 "We put this permanent exhibit together to serve as a source of inspiration," Bob Iger, CEO of the Walt Disney Company, explained during the grand unveiling ceremony for the office. "[It's] a reminder to have great ambition, to take bold creative risks, to constantly innovate and push the limits of possibility, to relentlessly pursue perfection, and to tell fantastic stories that touch peoples' hearts. That was Walt Disney."
(Images via D23.com / Walt Disney Archives)