Walmart is having a mattress sale, so now you can count dollars instead of sheep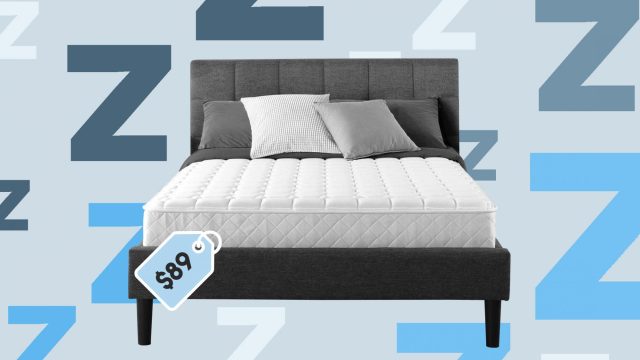 One of the worst things about growing up is realizing that all of the things you need to buy (like really need to live a basic and comfortable existence) are expensive. A mattress is a prime example. A good, sturdy, comfy mattress is not cheap, and will probably set you back a couple of hundred, if not thousand, of dollars. Unfortunately, it's also a necessary purchase. The good news? Walmart is having a mattress sale, which means you can get something good while also saving money. It's the best of both worlds.
The sale is actually only for one type of mattress, but don't worry: it has great reviews and is supposed to make your life a whole lot easier. Plus, at the price they're offering this mattress for, you can definitely afford to try it out.
The mattress that's on sale is a Slumber 1 Mattress-in-a-Box. It's exactly what it sounds like: a mattress that is delivered to you in a box. Once it's taken out of the packaging, it expands to its full size. This concept is not a new one — brands like Casper have been taking advantage of it for a while now — but it's nice to see it at such a low price point.
Every single one of these mattresses (aside from the King size) is on sale for under $150. That is an incredible price for a mattress. The Twin size goes for as low as $89.99, while the Full is not much more at $119.00. Let us repeat: this is a truly terrific price for something that is normally quite expensive.
So if you want to get in on the deal, do it quickly because it likely won't last long.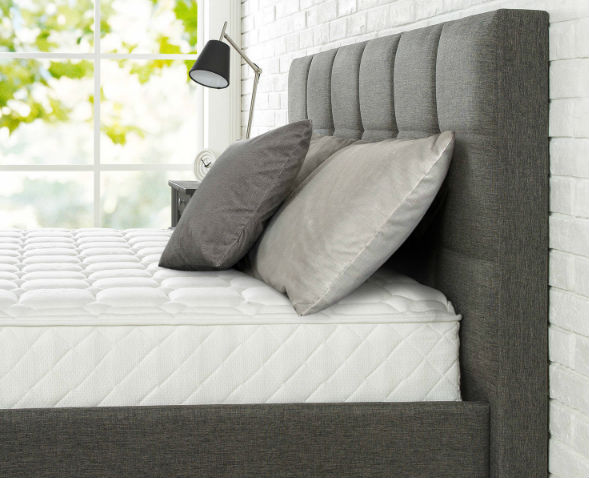 As for the details, Walmart says that the product "features a firm and tightly wound top bed mattress with integrated individual spring coils that provide a customized feel that conforms to the shape of your body. The springs are spaced close enough to provide optimal support, yet far enough apart to…provide more undisturbed rest." Each Slumber 1 mattress also comes with a 10-year limited warranty.
And in case you needed more of a reason to buy this mattress, the reviews are pretty stellar. User SavvyChic wrote,
"I was very skeptical, even with the good reviews, but we ordered this to go in my daughter's (5-year-old) room for her daybed. It's not too low and not too high of a mattress, and is just right. So far, my mom and my husband have slept in her bed, so it holds up for adults too. Couldn't be more thrilled that we paid $150 for a decent new mattress. It's surprising how it inflates IMMEDIATELY after you take it out of the box and wrapping. Who knew this would work out like it did...we are way beyond happy with this purchase, so 'don't sleep on these savings'! :-)"
Another user, Nerdluck, wrote that the mattress is easy to move around because it comes in a compact box. He echoes what SavvyChic wrote, noting that the product inflates quickly. "The bed is very comfortable and there is no weird smell or anything like that," they added, concluding that the mattress is an excellent purchase considering the price.
So there you have it: a mattress that is cheap and comfortable. It looks like the impossible has happened.