This wall of sea smoke over Lake Superior is the most gorgeous (and eerie) winter sight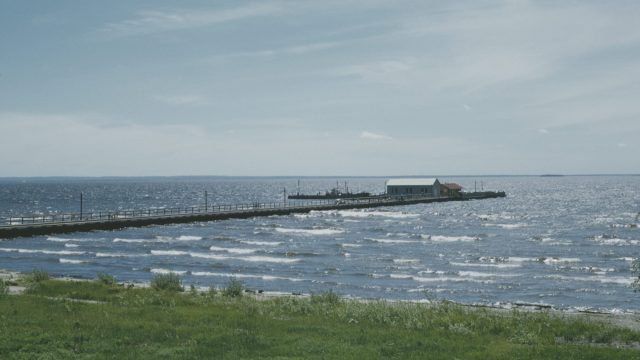 This year's winter season isn't even a week old yet, but this wall of sea smoke over Lake Superior proves that it's off to a pretty relentless start. According to The Daily Mail, the gorgeous-yet-eerie sight is a weather phenomenon that typically precedes a blizzard, which is actually right in line with forecasters' predictions that the U.S. would experience a brutal winter in 2017.
So, if the nightmarish traffic caused by Montreal's first snowfall of the season didn't leave you bristling and wishing you didn't have to leave the house until spring returns, this ominous image of thick fog approaching the city of Duluth, Minnesota last week will definitely do the trick.
Photographer Levi Drevlow shared photos of the unfurling fog on Instagram and the images of the hundred-foot-high clouds show us how Mother Nature can be beautiful and terrifying all at once:
Here's a beautifully brilliant glimpse of sea smoke during sunrise:
And a black-and-white picturesque view of the fog-engulfed lake and bridge:
Ugh, we totally feel for anyone in the line of this storm who's not a cold weather person. Odds are, you immediately morphed into a cold-hating curmudgeon the moment this wall of fog arrived and encroached upon your happiness. Seriously, we feel your pain.
In the meantime, allow us to encourage you to lighten up, enjoy the views (at least what you can make out through the fog and snow), and use this time to show off all of your stylish cold-weather essentials on Instagram or become an expert on making hot cocktails to get toasty with.
Hopefully, they'll keep you warm and happy while helping you hold on to the little bits of joy that this frigid weather hasn't already stolen from your frozen hearts.