You probably missed this moment in "The Walking Dead's" season premiere and okay go ahead and cry
We were definitely too busy being absolutely horrified and upset by the most recent episode of The Walking Dead to properly appreciate the details. Luckily, as per the usual, the internet has our backs. Since we probably can't ever rewatch this episode (hi, we don't like sobbing relentlessly), we're super appreciative that other, less emotional people (read: HEARTLESS) were able to watch and pull out this majorly important detail that's really just going to lead to more, you guessed it, relentless sobbing.
But before we get into the details of this PERFECT and HEARTRENDING moment that's destroying us, an important warning: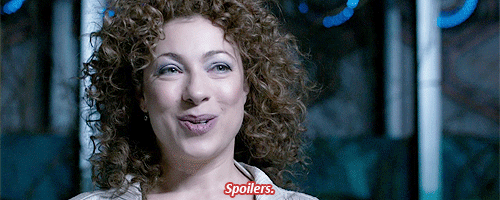 So, anyway. If you watched the episode, you know that Abraham was Negan's first victim. What you probably DIDN'T notice was that Abraham said goodbye to Sasha in the most lovely, small, and totally soul destroying way possible. Since Abraham had to keep his eyes on Negan, The Walking Dead team had to figure out a subtle way for Abraham to say goodbye. The answer: a peace sign.
false
Michael Cudlitz, aka Abraham, explained in a conference call Monday morning with reporters:
"For those paying attention, the peace sign is something that was between me and Sasha throughout the series. It was an unspoken, very loaded peace sign. We had to find a way for Abraham to connect with Sasha for him to say good-bye specifically to Sasha. We had already established in the finale of last year that eye contact was not broken. He got knocked down, he came back up. We could add dialogue, but there was no way for him to turn away or nod nothing to Sonequa. Going back into it, we had to figure out a way to tell Sonequa, tell Sasha, that everything would be okay and to say good-bye. That was what we came up with."
And we're not the only ones who are completely heartbroken. Cudlitz is also sad to be leaving his Walking Dead family.
"This is our family. You're saying goodbye to people you enjoy working with, you're saying goodbye to a show that's been very good to you, you're saying goodbye to a character that you had a blast playing, and they've been very generous to me over the years with the scene work, also the dialogue and the position of Abraham in the show. It's been a very satisfying experience and zero regrets."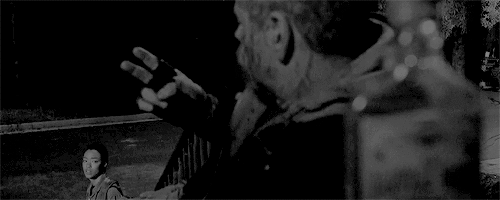 Bye, Abraham. Sad to see you go.