"The Walking Dead" will feature its "first fully nude walker," and we have about 100 follow-up questions
Change is coming to The Walking Dead — and we're not just talking about THAT upcoming death. For months, all anyone has been talking about is the impending death of Carl Grimes (Chandler Riggs), one of the few remaining OG characters on the hit AMC series. In a controversial move, the second half of The Walking Dead Season 8 will see Carl succumb to a walker bite, and everybody — from fans of the series to Riggs' own dad to his fellow cast members — is devastated by the decision.
But with the series set to return at the end of February, it appears the Walking Dead producers are trying to give us something else to talk about. Over the course of eight seasons, we've seen a lot of walkers, but the upcoming episodes are about to feature a walker we haven't seen before. The Walking Dead executive producer Greg Nicotero recently revealed to Entertainment Weekly that after eight seasons, the hit series will finally feature a nude walker.
He said, "There's an episode where we did our first fully nude walker. We've never done that before.
While we're not sure we've ever been, um, interested in seeing a fully nude walker on the series, the news has certainly piqued our curiosity.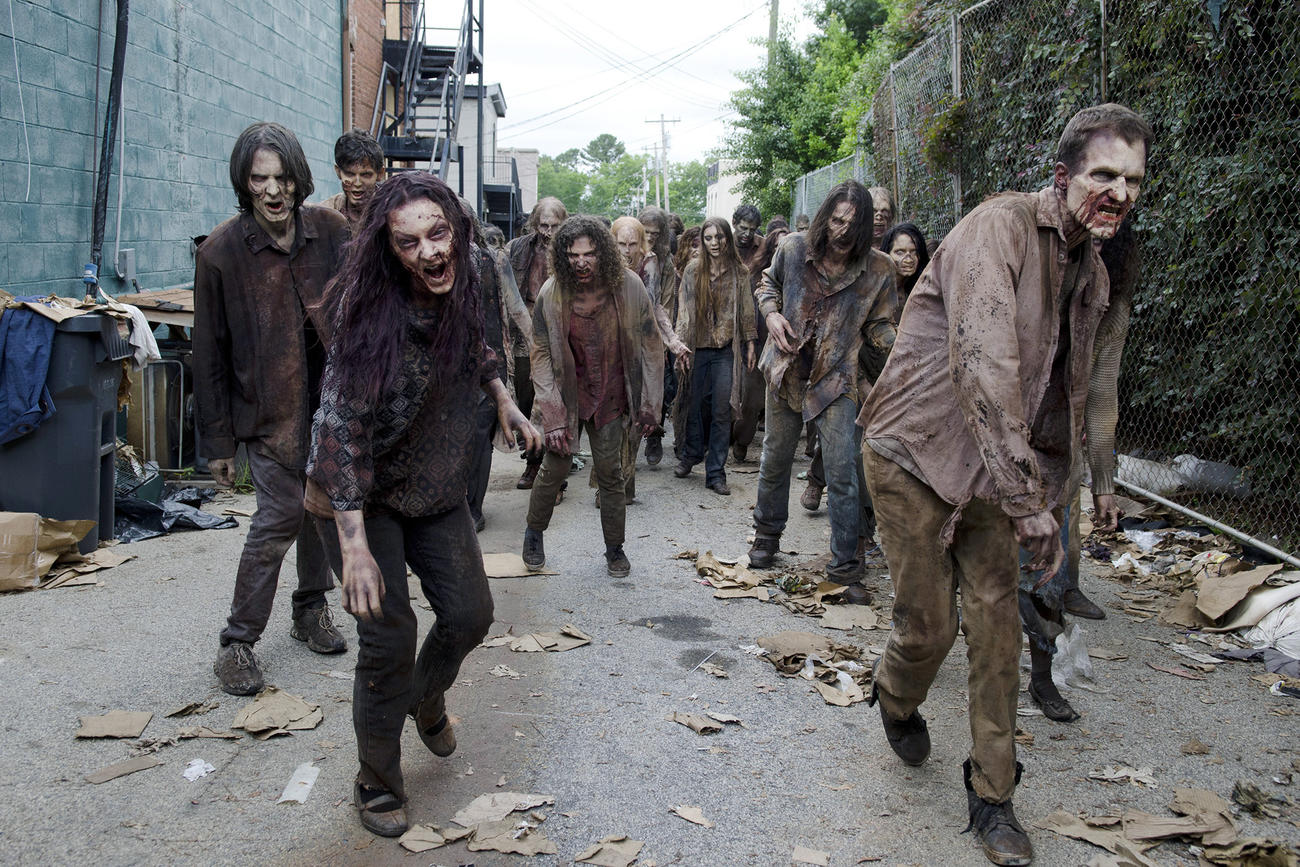 Nicotero didn't elaborate any further on what he means by "fully nude walker," so we don't know what exactly we should be preparing ourselves for.
But we're definitely a little surprised it hasn't been done before, even in passing. Considering these decaying zombies have spent the past eight seasons chasing our beloved characters all over, the depiction of a fully nude walker has been a long time coming. Needless to say, we'll definitely be bracing ourselves for the big reveal — if we've recovered from the devastation surrounding Carl's death, that is.
The second half of The Walking Dead Season 8 will premiere on AMC on February 25th.