The hilarious "Walking Dead" Honest Trailer reminds us what the show's really about: walking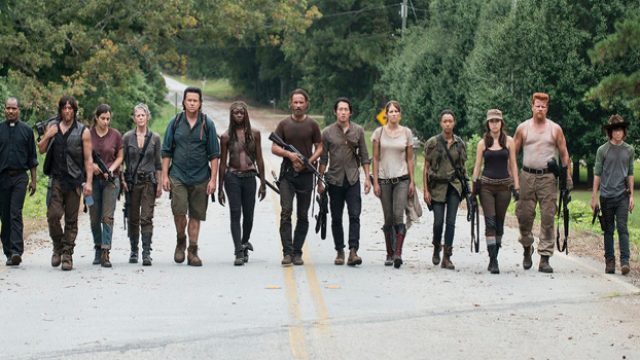 The Walking Dead is back on our television sets, and our hearts are already full of emotions  — like worry, doubt, anguish, and with the future appearance of Negan set to happen, sadness. So know what we need to lighten the mood a little bit? A Walking Dead Honest Trailer from our friends at Screen Junkies. It's here to remind us exactly what the show's about: not walkers, but lots of long, drawn out, scenes of walking.
Also, lots of spoilers for all the episodes from all the seasons, so be warned.
This is not the first time Honest Trailers has tackled Walking Dead. They did one for seasons 1-3, but LOTS HAS HAPPENED SINCE THEN. No time like the present to update us, once again, on the fact that Rick Grimes and his crew keep on showing up new places… and then by the end of the season have completely destroyed the location and need somewhere new to—you guessed it—walk.
The video also does a pretty good job pointing out lots of little details we love about the show, like that Rick is either in charge "or completely nuts, depending on how grimey his beard looks." Truth. It also points out that literally anyone, main, supporting, or random, can die at any given moment on the show, and yes, this includes death fake-outs (looking at you, Glenn).
And so much walking. But we'll continue to follow them wherever they go, no matter how many filler episodes it might take to get to the good stuff.