"Walking Dead" favorite Christian Serratos had the most badass response to people hating on her breastfeeding photo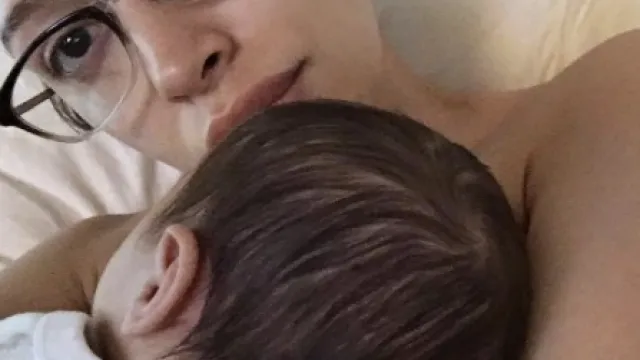 Lesson learned. Do not mess with The Walking Dead's Christian Serratos. Serratos posted a photo of herself breastfeeding her daughter, which elicited a variety of moronic responses from trolls on Instagram. What did she do? She posted another Instagram photo breastfeeding her son along with a delightfully savage message for the haters. Serratos does not play around.
Here's what happened. Serratos wanted to give a shout out to a jewelry company for some custom pieces that were close to her heart because they reference her baby daughter. She decided to post a photo of herself, the necklaces, and her daughter, who she was breastfeeding at the time, along with the comment, "Thank you for our custom D.C.W necklaces that represent us and OUR DAUGHTER @jewelsbydurrani ?".
Then, the rude and/or gross comments began rolling in. Some examples include, "What a ridiculous post. Oh I'm a woman and I beastfeed. Some things are better left private," "No reason to post about this. Ur the problem with society," and, "II'll have what she's having." Etc. Ugh.
So, the next day, Serratos clarified for these trolls what will and will not fly on her Instagram:
"This is my body and my page. So I will post what I want, when I want. Those who disapprove can suck my left tit. ? #workingmom #chill"
YASSSSSSSS. QUEEN.
Her fans were CLEARLY on her side and showed their support in the comments section on both posts. They said things like, "YOU ROCK GIRL' ❤️," "Well said!! ??? ?" and "LOVE IT!! Sweet baby with working mama! The best ❤️."
Another said, "Happy to see you not back down…Your body. Your account…I'm a fan and never thought to follow. After seeing your response, you gained another follower and a now bigger fan."
We could not agree more!
https://www.instagram.com/p/BUE8ikXgNZL
We're glad you're owning your body and your parenting choices, Christian. Screw the haters. You do you! <3