This teen waitress fought back after being fired for not wearing a skirt and makeup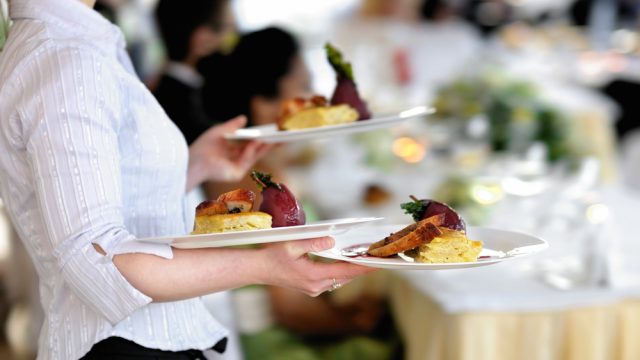 In an ideal world, your job would be secure as long as the business was steady and you did your work well. However, we don't live in an ideal world, because 18-year-old Erin Sandilands lost her job as a waitress. . . for not wearing a skirt and makeup. Now, she's fighting back and it's totally inspiring how she's sticking up for herself.
The UK's Mirror reports that Erin — who worked as a server at Cecchini's Bistro in Ardrossan, Ayrshire in Scotland — was told she needed to change her look so she'd be "easy on the eye" and look nice "for the punters." (In other words, to look appealing for the customers.) Her manager took her aside and told her she needed to wear makeup, let her hair down, and wear a skirt. Erin refused, pointing out that her looks had nothing to do with how she did her job, and that it would be more hygienic for her to tie her hair back in the food service industry. false
The next day, Erin was called to be told that her services were no longer required, despite the fact that the restaurant was "heading into a busy period and had hired a new staff member," according to Mirror. "When it happened it was completely unnecessary," Erin told the publication. "I was dressed smartly and was wearing the uniform as it had been described to me. . . I felt utterly humiliated and upset."
Initially, Erin was going to let the incident go, but she ultimately decided to press charges. Following an industrial tribunal for injury to feelings and lost wages, she was awarded £3,500 (approximately $4,700) due to being exposed to a "degrading and humiliating" working environment. false
"I'm delighted with the result of the tribunal. I did not think it would be that successful. I was quite reluctant to go to a tribunal, because I had never done anything like that before," she told Mirror. "I would just like people to know what sort of business they are. It's not an establishment I'd like other girls to work at."
Owner of the restaurant Anthony Cecchini claims that the "allegations" are "untrue" and that they "intend to appeal this decision." However, if Erin isn't paid, she will pursue the case in Sheriff Court.
We applaud Erin for standing up for herself in the face of such gross sexism and discrimination in the workplace, and we're so happy the tribunal stood on the side of justice for women.