Coming to grips with the eerie similarities between my life and Rory Gilmore's life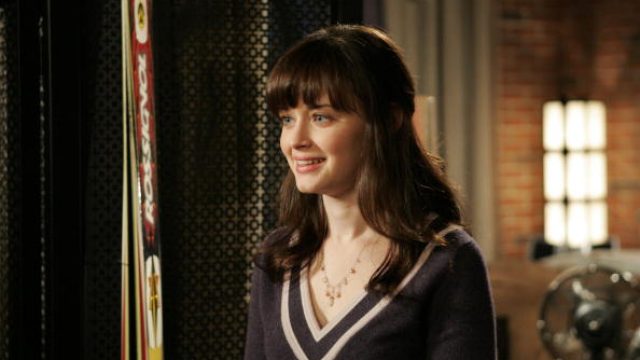 Rory Gilmore is my spirit animal. She's a fantastic character, and I fully intend to take vacation days from work to binge watch the forthcoming new episodes. Then watch them again. Then cry. Then watch one more time with subtitles in case I missed any references. Then cry some more. Then maybe I'll watch one more time.
Rory was an awkward, occasionally anti-social girl living in a quirky small town. She regularly chose books over parties and boys, but even so she managed to have a couple of relationships. One of her high school boyfriends her mom adored, and the other her mom wanted to kill. When she went to college she worked herself too hard, met a boy, and got so overwhelmed with life that she broke the law, spent a night in jail, and dropped out. After a break, she got herself back on track and graduated, and that is where we left her.
Obviously that's the story of Rory Gilmore, but it's also my story too.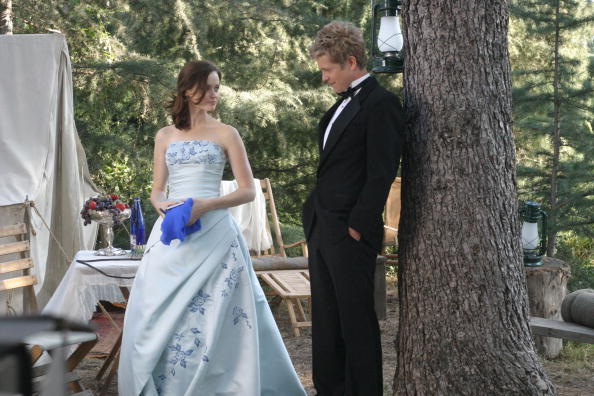 I'm five years younger than Rory, and when Gilmore Girls first aired, there were a lot of things that went right over my head. At the time I couldn't relate to Rory, and I regularly said that I liked Lorelai better. A lot of the things Rory said and did didn't make any sense to me at the time. I was still too young. I hadn't yet experienced abandoning yourself for cute guy in a leather jacket. I didn't know what it meant to care so deeply about someone that you sabotage their relationship (or marriage) with someone else. I didn't know you could be so blinded by love that you turned away from your mom and best friend.
But then I re-watched the series. Second time around, with life experience behind me, Rory's actions made so much more sense and completely paralleled my own.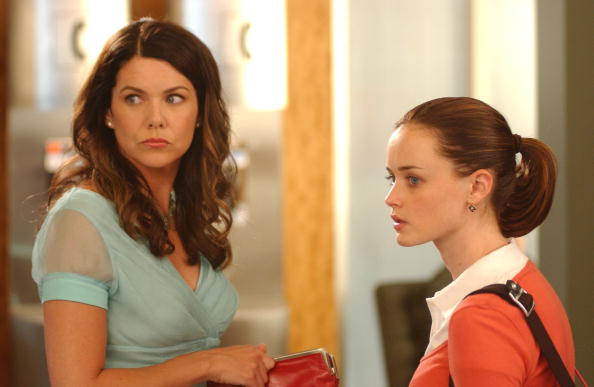 No, I didn't go to an expensive private school, or get hit by a deer while driving, or join The Puffs, but the differences pretty much stop there. Rory and I both pushed ourselves way too hard and didn't accept anything short of perfection. I too regularly chose reading and takeout food over parties and get-togethers.
Rory's boyfriends in high school, the way-too-tall Dean and way-too-snarky Jess, represent the two boyfriends I had in high school as well. One was loved by my family, and therefore completely boring to me. The other was hated by everyone around me, which obviously meant he was the love of my life, and it was up to me to change him into a functional human. Which worked about as well for me as it did for Rory with Jess.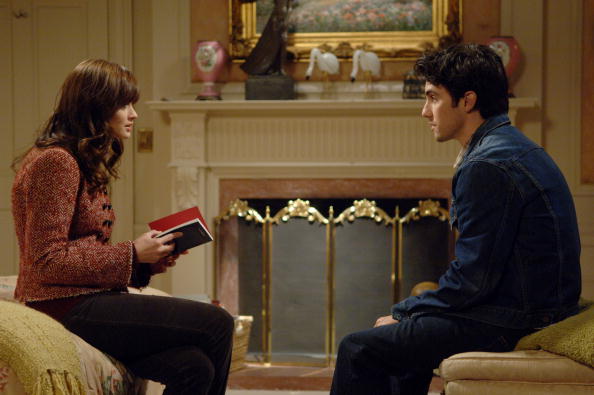 College is where the me/Rory similarities start to get eerie. The first semester of college for both me Rory involved a serious romantic dry spell. Who can forget that awkward moment in the laundry room where a cute guy turned her down even though they both liked The Smiths? Replace The Smiths with Weezer and the laundry room with philosophy class, and you have my first college rejection.
Enter Logan, when both our lives went straight to hell. Logan was the best/worst thing to happen to Rory probably ever, and I had the same guy in my life too. She fell for him. Hard. And who can blame her? Logan was gorgeous, smart, charming, and an intellectual equal. Both Rory and I fell so in love that we started abandoning who we really were. School was always integral to both of our identities, but this dreamy guy made us forget that — even if only for a minute. Once we started questioning ourselves and what we wanted, we both bolted. We left school after our first years, and disappointed our families and ourselves in the process. In fact, I'm not sure if it was the 2 a.m. phone call from jail or the announcement that I wasn't going back to college that disappointed Lorelai . . . er, my mom the most. At least I didn't steal a yacht, though.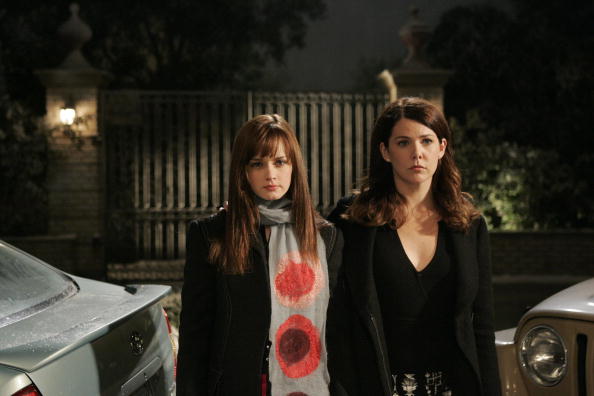 After some time away from school partying and working jobs we had no passion for, Rory and I finally got our acts together. I was able to finish school and find places to publish my writing. I may not have gone on the campaign trail for Barack Obama, but I did scream with joy along with the rest of my college on the night he was elected.
The resemblance between my life and Rory's will continue in the revival, I'm sure of it. With the recent death of my own grandfather, I am already preparing to unload all the tears when they address Richard's death. I'm hoping that I'm still just five short years behind everything Rory does. What's going to happen next for me? Am I teaching at my old school? Am I marrying an ex-boyfriend? Hopefully the answer to both of those questions is "no," but we'll have to wait and see. Only Amy Sherman-Palladino knows my future.