Here's how you can vote if you're moving before election day
Ahhh the countdown to election day is winding down faster than we can keep track of. With only 19(!) days until the election, more crucial than ever to understand your voting options. An important election is coming up, but that doesn't mean life pauses until November 9th. Specifically, if you're moving between now and November 8th, you may be wondering how moving impacts your ability to vote in the upcoming election.
Moving is stressful in general, and changing your voter registration should not be adding to the pile. (Note: if you're an out-of-state college student, voting at your school doesn't necessarily mean you're moving. You can either register with your college or request an absentee ballot.) If you're moving before election day, we're here to help you figure out how you can vote on November 8th.
1. Contact your city clerk and find out the voter registration deadline. While you can find out online on websites like Rock The Vote, double-checking is always important – so give them a call or take a ride down to City Hall.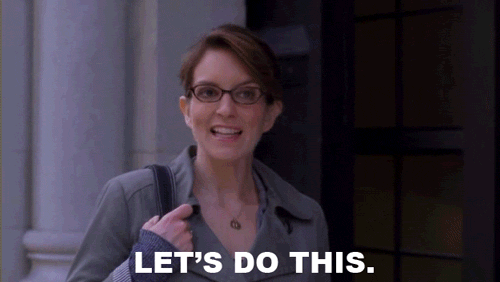 **We recommend talking to your clerk because elections are run through the states, not the federal government, so there aren't necessarily rules to cover all fifty states in regards to election specifics. Talking to an official in your town helps to alleviate the confusion that can often come from internet searches.
2. If your state has open registration through election day, the process is SUPER easy. Just fill out a registration form, which will only take a few minutes. The form should include a section for you to fill out your former voter registration location, which helps your new clerk override your former registration. You can even use the following tool to expedite the process:
3. Now, if you're moving to a place where the registration date has already passed, this is where things can get a little tricky. According to HeadCount.org, "In a handful of states, you can update your address after the deadlines. Some states have 'Election Day Registration.' So that's easy. Others will let you update at the polls as long as you are within the same county. Some let you do it from anywhere in the state up to the day before Election Day by visiting your local registrar. This is a question best answered by calling your state election office, as 50 states have 50 different answers."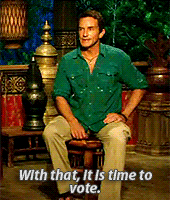 The moral of the story is that even in the digital age, sometimes speaking to a real human being is the key to success. Part of what makes the voting process tricky is that each state has a different set of rules and regulations. Talking to your local clerk will ensure that you have all the information you need to be able to vote.
We know it's difficult and stressful, but we promise it's worth it!