Voter suppression in Alabama is still a big problem — and yesterday's election was no exception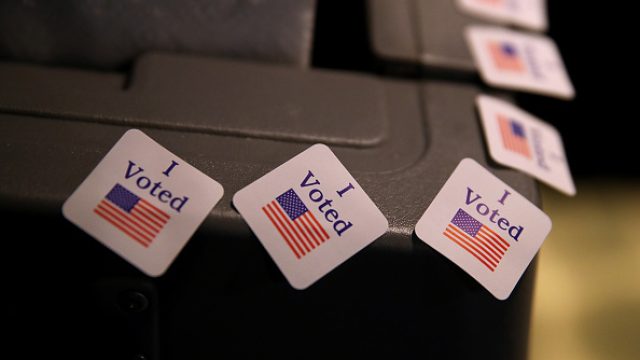 Democrat Doug Jones narrowly defeated Republican Roy Moore in the Alabama Senate election on December 12th, causing liberals to celebrate the rare victory in Alabama. But not everyone was celebrating after the election. Several reports of voter suppression in the Alabama Senate race may have disproportionately prevented black and Latino voters from being heard.
Alabama's voting laws are strict to begin with. Since the 2014 election, Alabama has required voters  to present a photo ID before voting. Forms of ID accepted include a valid driver's license, U.S. passport, state-issued ID, and university or college ID. Even though voters without proper identification can receive a free ID from the government, the NAACP Legal Defense Fund found that more than 100,000 registered voters in Alabama do not have a photo ID that would allow them to vote.  Most of these voters were low-income, black, and Latino — groups that are more likely to vote for Democrats.
Alabama also prevents prisoners, people on parole or probation, and some criminals post-sentence from voting. According to the Sentencing Project, in 2016 this added up to more than 286,000 people prevented from voting due to criminal records in Alabama.
And on top of these laws, the NAACP Legal Defense Fund told Mother Jones that some voters had been marked inactive when they arrived at the polls to vote in the special Senate election. One voter claimed on Twitter that she had to fill out another form and present her birth certificate to be able to vote. false
Rebecca Seung-Bickley, the communications manager for the American Civil Liberties Union for Alabama told Newsweek that many black voters experienced obstacles to casting their ballots. In some cases, voters were told they couldn't vote or had to cast provisional ballots, which will only be counted if voters complete further steps.
Kristen Clarke, president of the civil rights organization Lawyer's Committee for Civil Rights Under Law, also tweeted that polling places might have been confused about what to do when voters' addresses on their IDs didn't match their registration.
In any democracy, it's critical for citizens to be able to register to vote and cast their ballots. But the policies in Alabama have interfered with that right for many people — especially people of color. We hope that in the future, Alabama — and all states — will learn from this election and help voters rather than hinder them.