It's time to cast your vote for the next Lip Smacker flavor!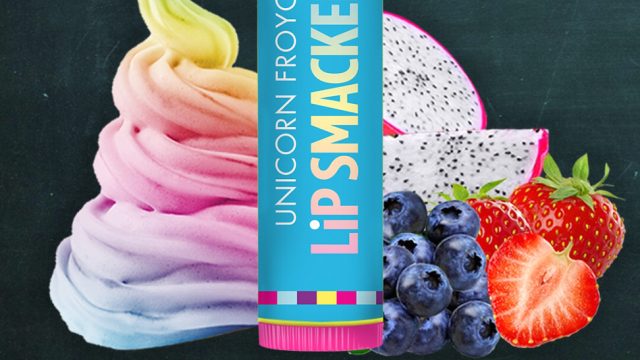 Last month, Lip Smacker called upon their fans to come up with the tastiest, most creative flavor for a Lip Smacker chapstick. The initial votes are in and the finalists have been announced. Now, it's up to us to vote for our favorite Lip Smacker flavor, and to determine who will become the Official Lip Smacker Taste-Maker 2017!
In the running to become the Official Lip Smacker Taste-Maker 2017 are five Lip Smacker lovers who have come up with some remarkable chapstick flavors. The first finalist to make it this far is @katie.legg77.
Katie.legg77 came up with a salty and savory number called BBQ Potato Chips. This chapstick will taste like barbecue, potato chips, and salt.
This chapstick would taste great with a side of coleslaw! You can vote for BBQ Potato Chips right here!
Next up is @saywecanbread's Cucumber Melon flavor. This sweet and refreshing flavor will taste of cucumber, melon, and rosemary.
It's like having a spa day in a tube of chapstick! Vote for Cucumber Melon right here!
Then we have @eoscollector's Lavender Latte Lip Smacker. Coffee, milk, and lavender will make up this sweet and floral flavor.
Can someone whip us up an actual Lavender Latte? That sounds heavenly. Vote for the Lavender Latte Lip Smacker flavor right here!
@luci_bann's Rose Pistachio Cake is the fourth finalist in the competition. This sweet and salty flavor offers hints of rose, pistachio, and vanilla bean cake,
This flavor is perfect to wear while sipping tea at a garden party. Vote for Rose Pistachio Cake right here!
The final flavor (and the flavor that is currently in the lead) is Unicorn Froyo from @myhealthydish_. This truly magical chapstick flavor will consist of blueberry, strawberry, and dragon fruit.
The added dash of unicorn magic makes us want this flavor stat! Vote right here for Unicorn Froyo!
You can vote for your favorite flavor once a day until June 9th. The Official Lip Smacker Taste-Maker 2017 will be announced on June 28th, so cast your vote ASAP!
We wish the finalists good luck, and we can't wait to try the winning flavor!